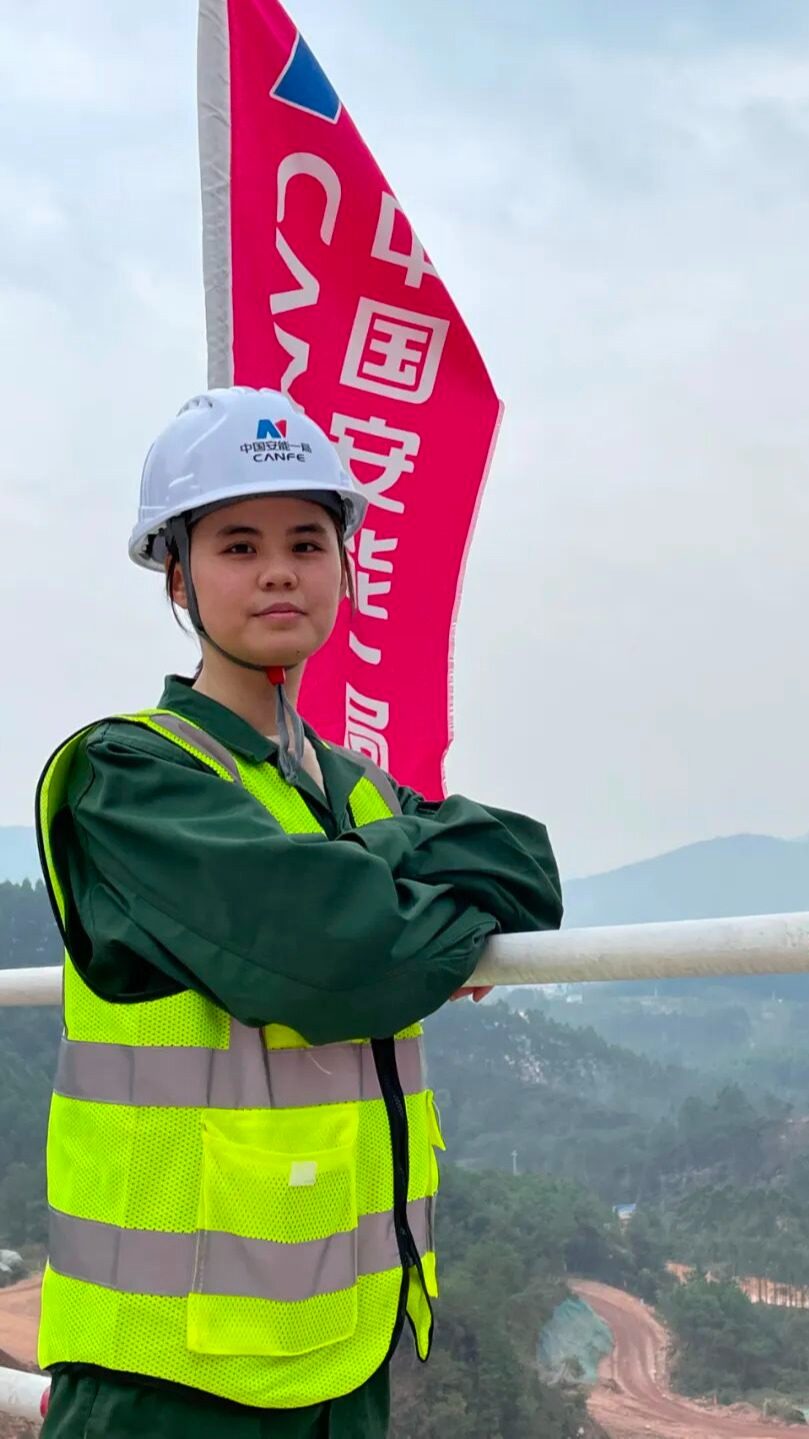 Humanities
Zheng Xiao, a girl born in the 1995s, is very reliable!
Zheng Xiao, who has cultivated a pragmatic character, is the epitome of many An Neng youth
Zheng Xiao, she has no rhetoric, but she is willing to take root at the grassroots level and selflessly contribute light and enthusiasm to her post; she does not have the arrogance of arrogance, but she is down-to-earth to perform the glorious duty of a financial worker; she has no earth-shattering feats , but took up the responsibilities on her shoulders with enthusiasm, and composes a song of dedication with her actions; she is an ordinary and ordinary grass-roots financial staff, but she took root in the front-line financial positions of the project in the best years, dedicating her precious youth to the grass-roots front-line, She is Zheng Xiao, a post-95 student employee of the Ancient Soap Project Department of the Nanning Branch of China Eneng First Bureau.
As one of the first batch of college students to join the Eneng First Bureau of China, after joining the Aneng family in 2019, she wrote her sincerity and enthusiasm in the financial management position. She studies the laws and regulations and company rules and regulations assiduously, and integrates various rules and regulations and operating procedures with daily business, and does not relax or slack, constantly update business knowledge, improve professional quality, and keep up with the pace of new company management requirements. The financial work is extremely rigorous, and even the slightest error will bring huge losses to the unit and the collective. Therefore, every time she handles a business, every time she connects, she has to read and review, review and review. "Xiao Zheng's office stool is about to be taken off by her, and she is very busy at the workstation every day." A colleague from the finance department joked.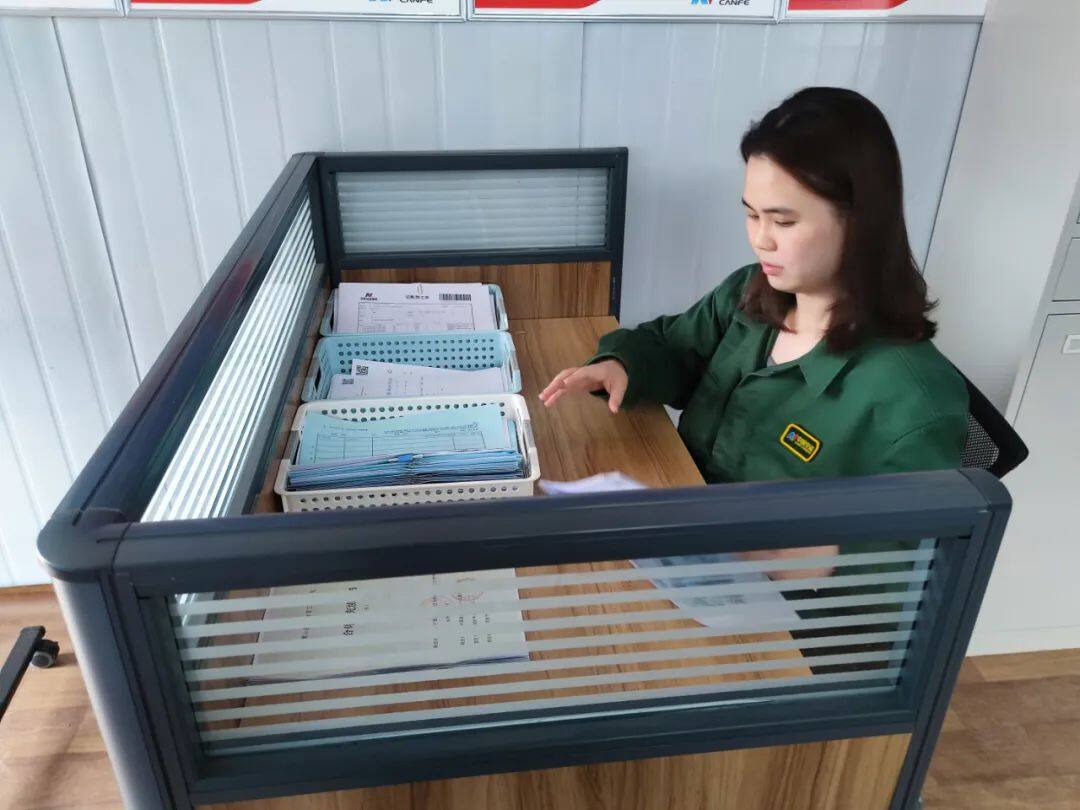 Organize bills
She always maintains a conscientious, prudent and responsible working attitude, strictly follows the relevant provisions of the financial system, carefully reviews the bills and documents, and never neglects every business she handles to ensure that the bills are legal and compliant, and the procedures are complete. In the case of incomplete procedures or illegal bills, she will not be included in the account, and she is not afraid of offending people when the bills and bills do not match the actual situation or there are no bills.
When it comes to finance, I have to dare to play a black face. No matter what happens, I have to stick to the bottom line, and I have to reject the ticket. On weekdays, she seems to be a cheerful girl all day long, but it is ruthless to refute it! Guzao's colleagues seem to be complaining, but in fact, they all recognize her strong sense of professionalism and responsibility, and she is dedicated and hardworking in her work.
In 2020, for the budget and final accounts work of Nanning Branch, Zheng Xiao actively organized and coordinated various project departments, engineering teams, and departments (offices), and strictly reviewed the budget and final accounts reports in light of the actual situation of the branch. "Return" has become a portrayal of her countless days and nights of real work, and she has successfully completed the 2020 annual budget and final accounts.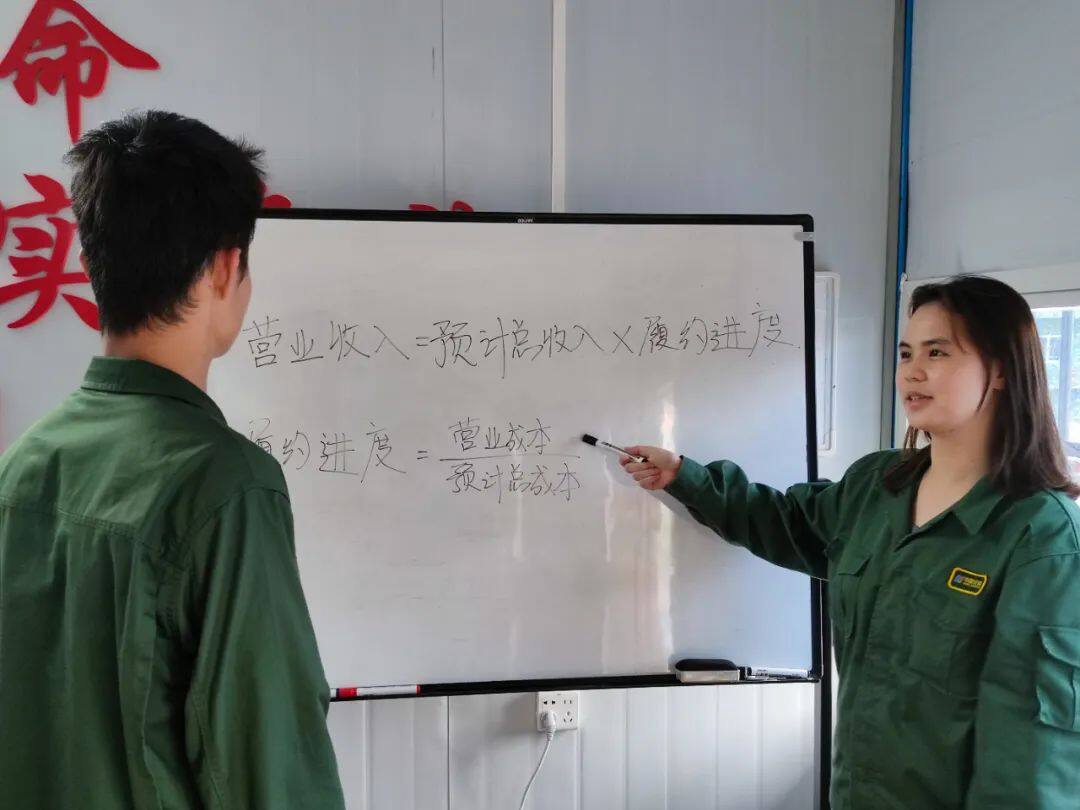 Exchange financial knowledge with colleagues
She is good at summarizing the problems found in the work, and can always put forward her own solutions and suggestions innovatively to promote the efficient development of the work. She led the team to participate in 2 final accounts audits, and served as the preliminary reviewer of 2 project departments and the review of 3 project departments. It was the complicated, trivial and irregular tempering of this financial work that tempered her unknown, down-to-earth and pragmatic character.
In July 2021, Zheng Xiao will serve as the financial director of the Guzao project department. Everything is centered on the work of the department. The hardships and difficulties of grassroots projects are recognized, but when the girl in her twenties was asked about her work at the grassroots level. When I realized it, I didn't complain: "I deeply feel the importance of the grass-roots front line, which is the broadest stage for our youth. An Neng aims at strategic goals for my career and draws a picture for the growth of each of our youth. With a clear track, more young people have the opportunity to become professional talents. I want to be grateful for this stage, and even more worthy of this stage. I have been pursuing to become a different post-95s generation."
Organize accounting documents
She is not only brave as a new youth, but also actively participates in the promotion activities, training a total of 7 personnel, effectively alleviating the shortage of financial personnel. She is willing to help others and never cares about personal gains and losses. Problems such as billing or needing business assistance, she never leaves one hand, and uses practical actions to influence and infect everyone. Although she is young, everyone calls her Sister Xiao affectionately. The active situation of Xiying has prompted the enthusiasm of the financial department to work.
Like many responsible and practical An Neng young people, Zheng Xiao has ideals in mind, is as sharp as a sword out of its sheath, and as bright as a beautiful jade. Editor/He Yuting
0
Collect