Technology
Nearly 20 wet sprayers help Xikang high-speed railway
Xikang high-speed railway has 26 large and medium-sized bridges and 20 tunnels, with a bridge-to-tunnel ratio of 94%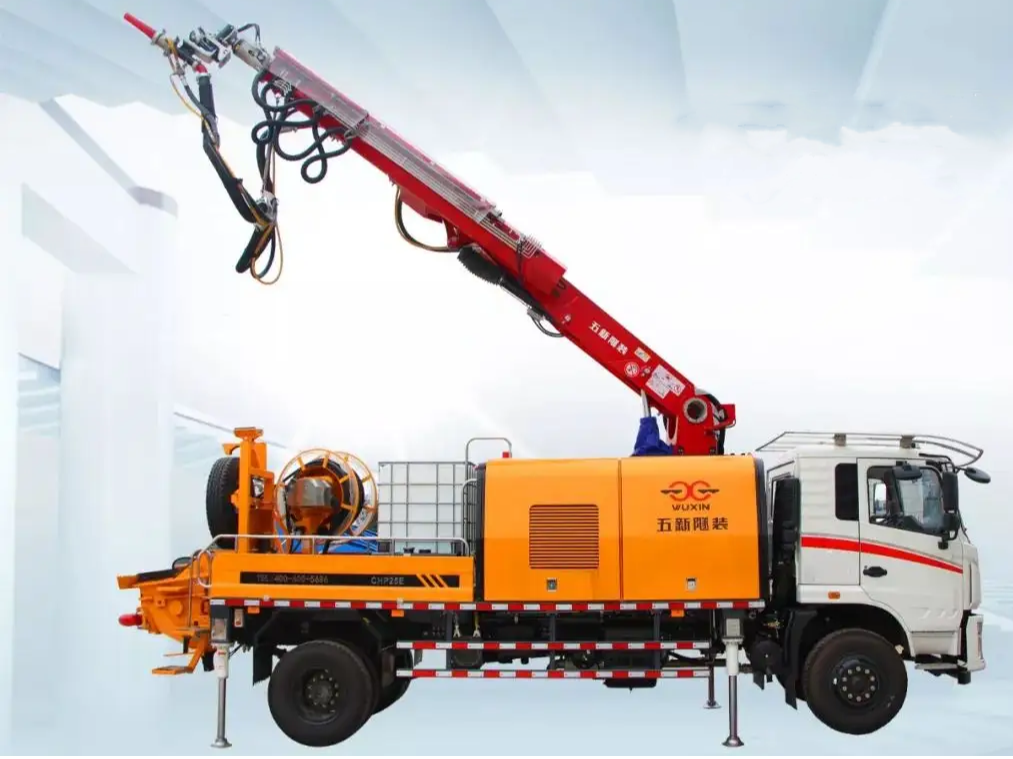 From September 2021, Wuxin Tunnel has successively reached cooperation with construction units such as China Railway Seventh Bureau, China Railway Nineth Bureau, China Railway Eleventh Bureau, and China Railway Nineteenth Bureau to assist the construction of Xikang high-speed railway at full speed.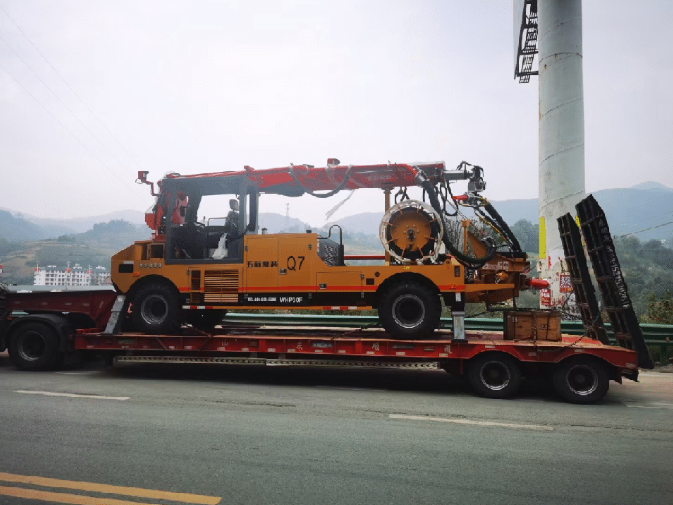 Nearly 20 wet spray manipulators have successively arrived at Xikang High-speed Railway Ankang Tunnel, Baiyangping Tunnel, Huajiashan Tunnel, Yingpan Tunnel, Yaowangtang Tunnel, Jiutianshan Tunnel, Yanzipo Tunnel and other on-site operations, including Jiutianshan Tunnel (22270 meters), Huajiashan Tunnel, etc. The tunnel (13,140 meters) is more than 10,000 meters long.
In addition to the familiar faces in the past, the latest Q7-generation wet sprayer is also supported this time. The quality has been newly upgraded from the inside to the outside.
More reliable: The whole machine adopts Wuxin's latest new generation platform construction technology, the engine is newly upgraded, and the frame is newly designed, which is lighter in weight, higher in appearance quality and higher in stability.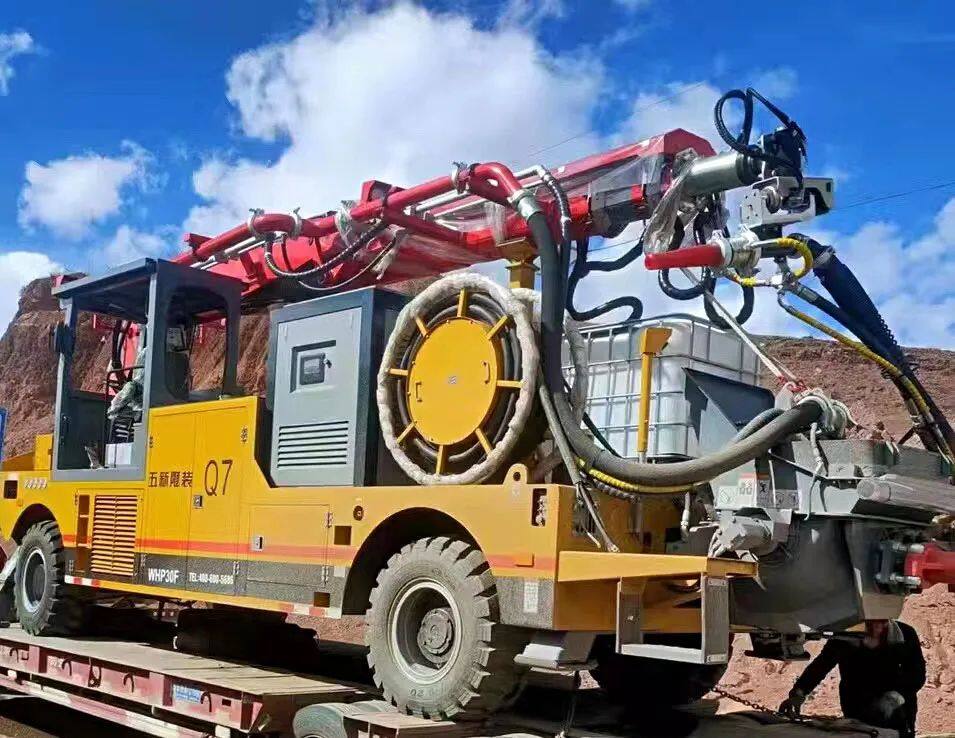 More abundant: The whole machine provides a wealth of optional components: optional 180-degree rotating cab, optional four-wheel steering, optional folding arm, optional air compressor, etc.
More stable: The main parts of the hose pump are all made of stainless steel castings, which are more beautiful in appearance and more stable in quality.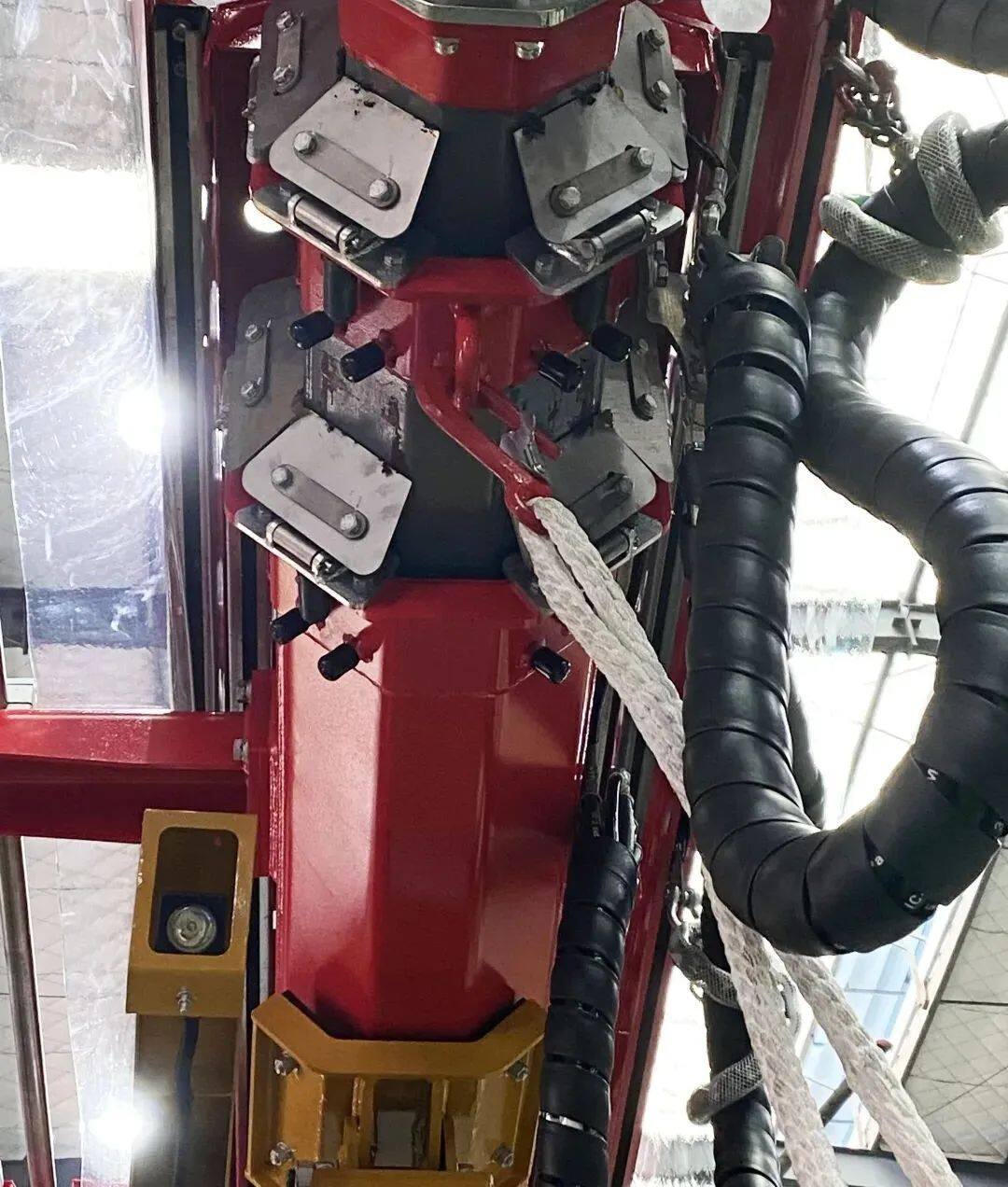 More durable: The boom telescopic arm guard optimizes the structure of the previous generation of nylon sliders and upgrades it to a steel roller structure, and the service life of the telescopic arm guard is increased by 1000%.
The Xikang high-speed railway is an important part of the Baohai channel and the Beijing-Kunming channel in the national medium and long-term railway network plan. There are 26 large and medium-sized bridges and 20 tunnels on the whole line. The bridge-to-tunnel ratio is as high as 94%, including 4 extra-long tunnels and 11 long tunnels.
Wuxin Tunnel has been focusing on drilling and blasting tunnel construction for 11 years. After more than 2,000 tunnel construction sites, it has accumulated experience in major railway and highway projects such as Menghua Railway, Guinan High-speed Railway, Sichuan-Tibet Railway, Chongqing-Kunming High-speed Railway, and Jiumian Expressway. rich experience. Wuxin wet spraying machine will continue to innovate and return customers' support as always with higher quality, better service and better construction level! Editor/He Yuting
0
Collect