Investment
China-Europe Railway Express Shanhe Intelligent Special Train Opens to Traffic
In the first quarter of 2022, the number of Sunward intelligent excavators in Europe has exceeded 20,000
The China-Europe train greatly shortens the transportation time and reduces transportation costs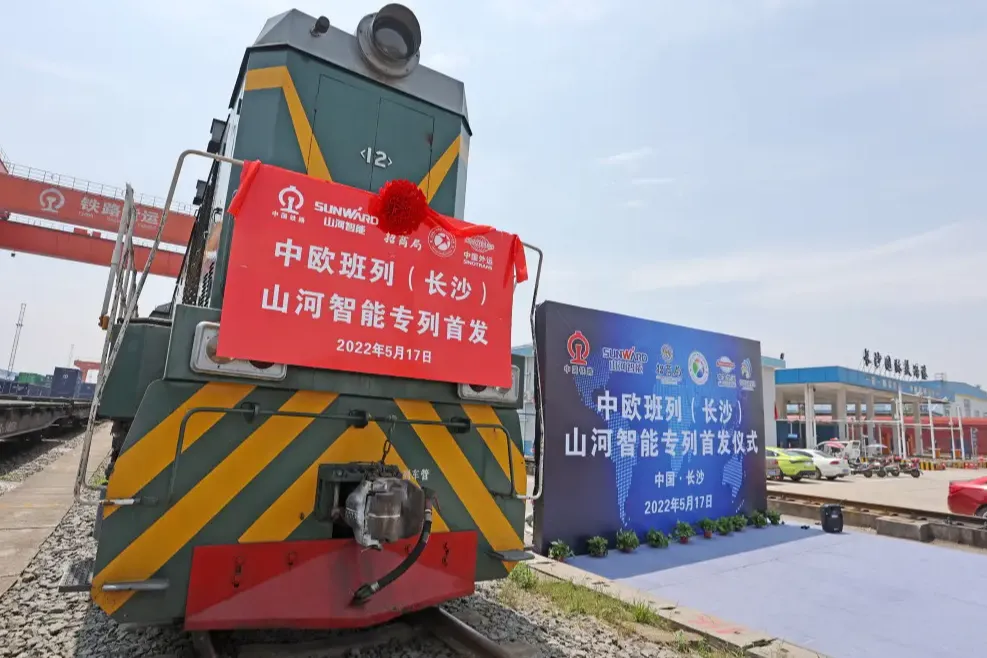 On the morning of May 17, 2022, with the sound of a train whistle, the China-Europe Railway Express Shanhe Intelligent Special Train carrying nearly 500 excavators and skid-steer loaders departed from Changsha for Europe.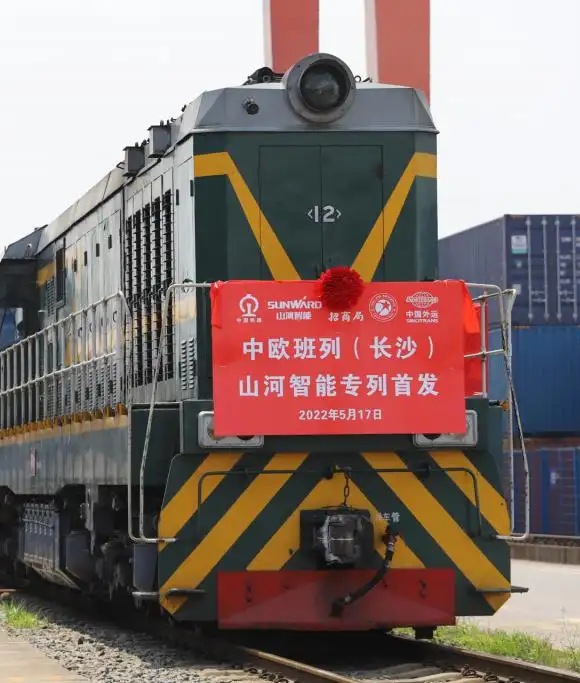 Overseas markets continue to improve
In recent years, Sunward Intelligent has actively promoted its international layout, and the overseas market has been advancing rapidly. Last year's export revenue nearly doubled year-on-year, and market revenue in Europe, the United States, and Africa increased by more than 100% year-on-year; in the first quarter of 2022, Sunward Intelligent seized market opportunities, and export revenue increased by more than 90% year-on-year. As a key overseas market of Sunward Intelligent, its excavators have exceeded 20,000 units in Europe.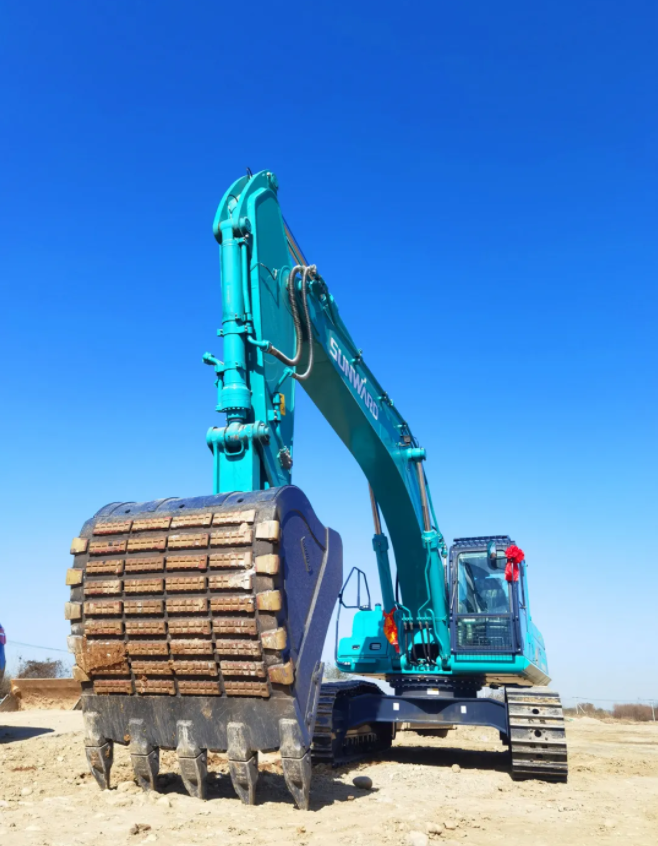 Since 2022, the overseas market of construction machinery has continued to improve, and Sunward's international marketing has also entered an "acceleration period". "The launch of the China-Europe Railway Express Shanhe Intelligent Train is a milestone event for Shanhe. The delivery of this special train is a powerful measure for Shanhe Intelligent to actively explore the diversification of international logistics and vigorously expand its overseas market share. It will effectively improve transportation efficiency, reduce logistics costs, and promote the high-quality development of foreign trade." said He Qinghua, chairman and chief expert of Sunward Intelligence.
Help the stable development of enterprises
As a strong construction machinery province, Hunan's goods were mostly exported by road or waterway to sea. In order to solve the problems of blocked transportation, skyrocketing sea freight, tight space, and extended shipping period since the epidemic, Changsha Logistics and Port Office cooperated with Xingsha Customs, Guangzhou Railway Group Changsha Freight Center and other units to customize logistics for Shanhe Intelligent and other related companies. The solution is to accelerate the production and design of non-standard products suitable for boxes, and to provide a convenient customs clearance environment for enterprises; at the same time, it also links all parties to jointly establish a normal rescue mechanism to help enterprises clear channels, stabilize foreign trade, and promote development.
Compared with the shipping mode, the China-Europe freight train can shorten the transportation time by more than 20 days and reduce the transportation cost by about 15%, which can greatly shorten the contract delivery time for enterprises, improve the capital turnover rate and reduce the overall cost.Editor/Zhao E
0
Collect