Interview
Wang Jiang leads China's railway construction machinery to the world
Wang Jiang Contributes to the Uniform Standard of China Railway Heavy-duty Rail Car Catenary Work Vehicles
Wang Jiang, Vice President of Golden Eagle Heavy Industry Engineering Machinery Research Institute of China Railway Wuhan Bureau Group Co., Ltd.
In 2010, Wang Jiang, then the director of the Rail Vehicle Research Office, received a daunting task: to carry out serialization, modularization and standardization of the three-mode transformation of rail vehicles with speeds of 100 kilometers, 120 kilometers and 160 kilometers per hour. This work requires the improvement of dozens of vehicle products and the integration of tens of thousands of components. There is no successful experience in China to learn from, and the complexity is unimaginable.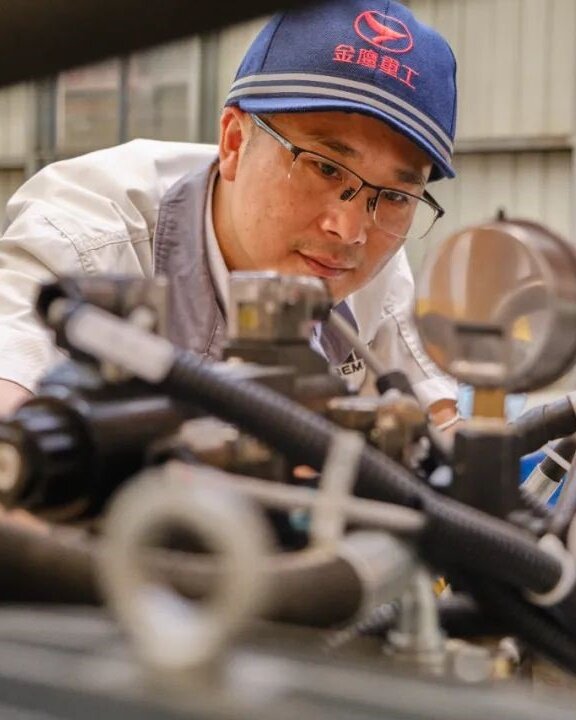 For two full months, Wang Jiang visited dozens of user units along the road and collected a lot of information and suggestions. One of them was that the curve of the railway was too high, which caused the vehicle to tilt too much. In order to eliminate this safety hazard, Wang Jiang led the team to make two sets of plans: the first set is to add a leveling device to the chassis of the vehicle; the second set is to add a leveling device to the working platform on the vehicle. After more than 2,000 fatigue tests, the results show that the second set of solutions has higher safety performance and eliminates potential safety hazards.
After continuous optimization of the design scheme, China has successfully achieved the three-speed transformation of three speed grade products of 100 kilometers per hour, 120 kilometers and 160 kilometers per hour. China Railway has made a significant contribution to the unified standard of catenary operating vehicles for heavy-duty railcars.
By the end of 2021, the China-Laos railway will be put into operation. As a manufacturer of railway construction machinery, it is Wang Jiang's wish to let operation equipment and mature technologies and standards of China's vehicle maintenance and line maintenance operations go abroad, so that Chinese railway construction machinery can serve the world like China's high-speed rail.Editor/Ma Xue
0
Collect