Interview
Innovation to build a shield machine made in China
The project is a control project of the Beijing section of the Beijing-Shenzhen high-speed railway.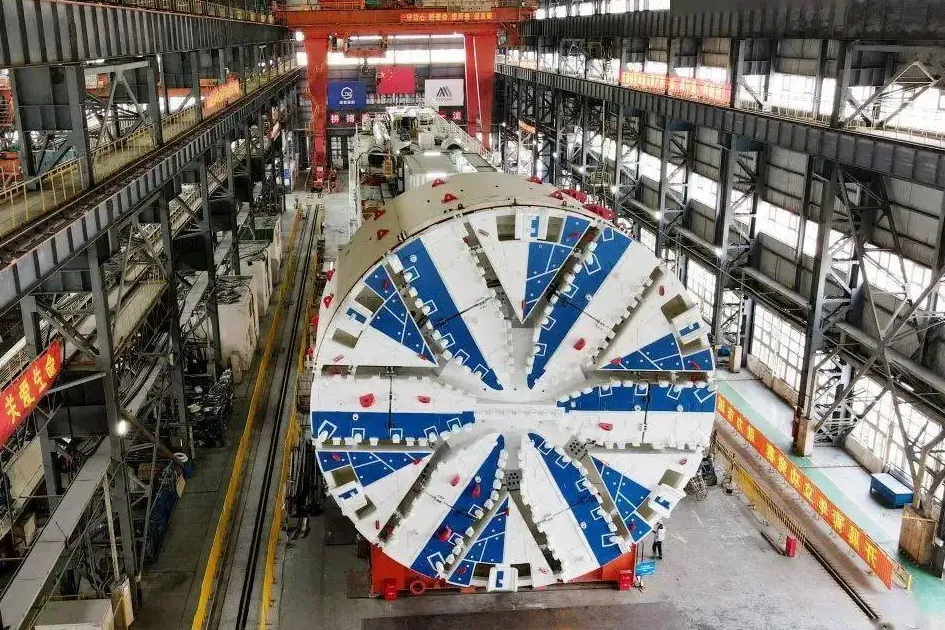 Reading this article requires
He has grown from an ordinary technician to a chief engineer leading the R&D team. For more than 10 years, He Kaiwei has never forgotten his original intention and bravely climbed the peak of science and technology. He is currently the chief engineer of the Design and Research Institute of China Railway Engineering Equipment Group Co., Ltd. He has presided over and completed more than 20 technical research projects, and led the team to develop important equipment such as the world's largest cross-section rectangular pipe jacking and the domestic largest diameter mud-water balance shield machine. Practical actions interpret the spiritual connotation of "craftsmen in a great country".
Dare to be the first, bravely take on the burden of scientific and technological innovation
Reading through a lot of materials, on-the-spot inspections and comparisons, and discussing technical solutions... As the solar term is approaching, He Kaiwei and his team are urgently tackling a new project. Although it was hard work, He Kaiwei never got tired of it: "It's worth it no matter how hard or tired you are when you think of the new technical difficulties that are about to be overcome."
The key core technology is the most important weapon of the country and must be firmly in our own hands. This is the biggest motivation for He Kaiwei to climb the peak of science and technology.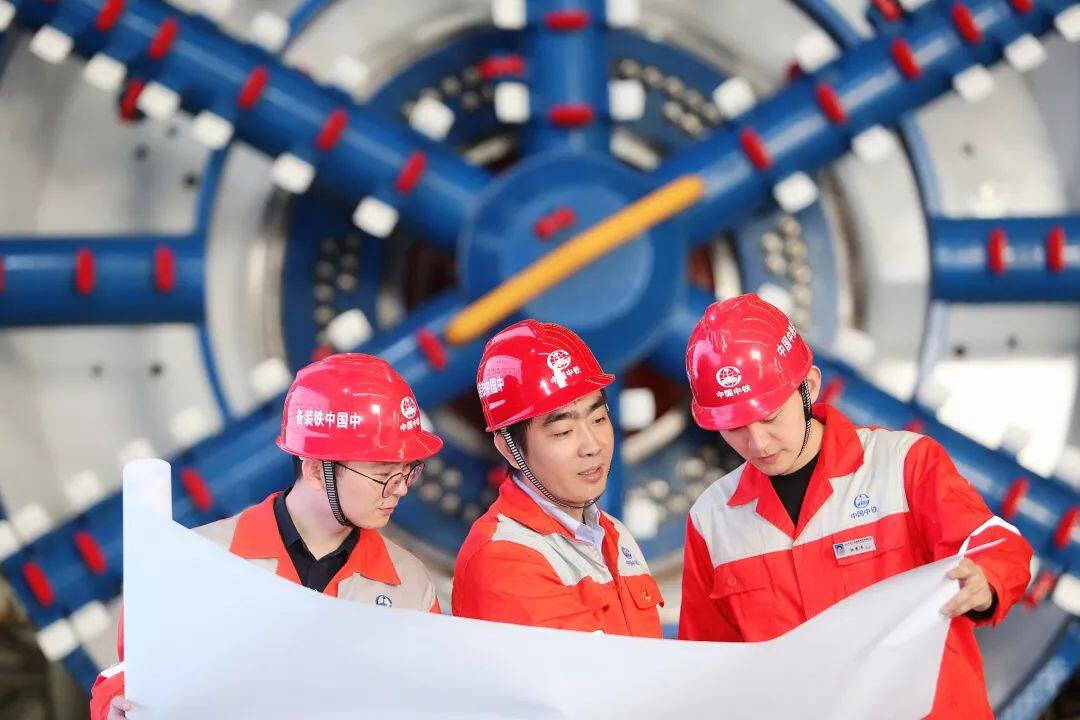 In October 2015, China Railway Equipment Group undertook the task of designing a large-diameter mud-water balance shield machine for the Beijing-Shenzhen High-speed Railway 13 Biaowangjing Tunnel Project. This project is a control project of the Beijing section of the Beijing-Shenzhen high-speed railway. The shield section of the tunnel construction needs to be continuously excavated for about 3,680 meters by a shield machine with a diameter of 10.9 meters, and at the same time, it will pass through Nangao Road and the frame tunnel, the capital airport side road, and the capital airport in turn. High-speed, airport express rail, as well as many residential areas and tall buildings, it is difficult to comprehensively construct. For He Kaiwei, this is no small challenge.
"The shield machine is known as the 'underground dragon'. The diameter of the mud-water balance shield machine in China at that time was generally 6 meters to 8 meters. We have not yet developed a precedent for large-diameter mud-water balance shield machine. Everyone thinks it is very difficult to create high-quality products with high quality and quantity." He Kaiwei said with emotion, recalling the scene at that time.
In order to deliver excellent answers as scheduled, He Kaiwei led the team to quickly carry out technical research. They went to construction sites in various places to conduct research on the imported shield machines of the same type from abroad. At the same time, they carefully probed the geological conditions of the project site, comprehensively analyzed the key and difficult problems that may be faced in the excavation, and repeated careful deliberation and careful scientific design. When his work was the most intense, he designed more than 5,000 drawings a day. In the end, through a number of targeted designs such as the spoke structure shield cutter head, they successively solved key technical problems, effectively improving the reliability and service life of each system and component of the shield machine.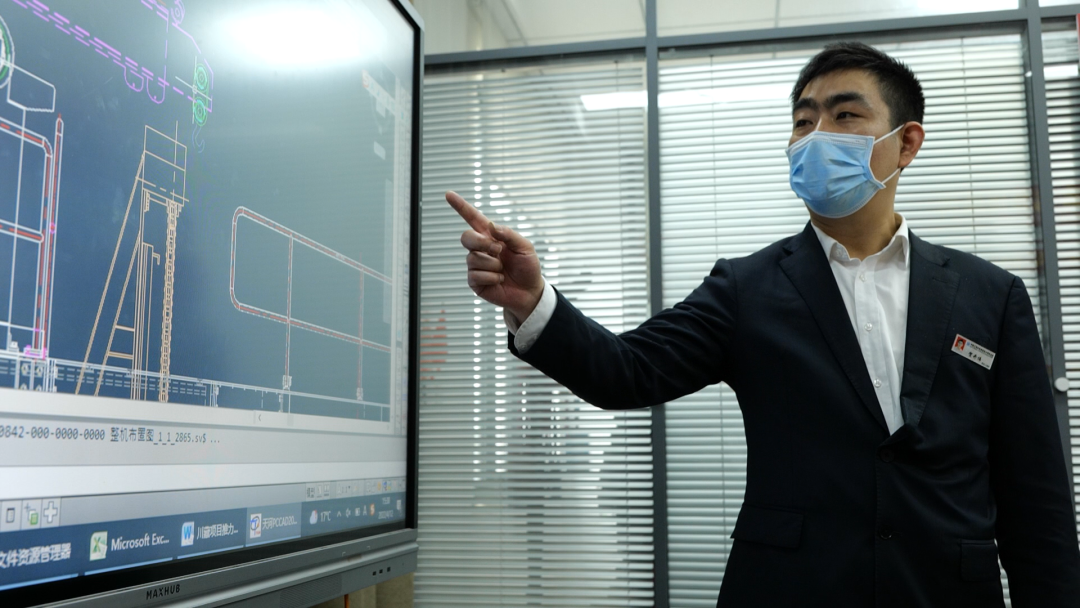 Under the busy work day and night, on December 16, 2016, China Railway Equipment Group's first large-diameter mud-water balance shield machine, "China Railway No. 297", was successfully rolled off the production line in Zhengzhou, marking my country's high-end equipment in the field of large-diameter mud-water shield manufacturing. Take a critical step forward. At that moment, He Kaiwei and his teammates hugged tightly.
In the past 15 years, from 6 meters to 15 meters, from earth pressure balance shield machine to mud-water balance shield machine to hard rock roadheader... The diameter of shield machine is constantly expanding, and the key technology is suitable for the construction site. The ratio is getting higher and higher. On the way to innovatively build a "Made in China" shield machine, He Kaiwei has continuously made new breakthroughs.
Determined to work hard, practice the original intention of scientific research
"Honor is made by spelling, and achievements are made." In order to build a shield machine that is more suitable for the construction site, He Kaiwei devoted himself to researching key technologies, and there are stacks of professional books and data materials in the office. In the spare time of high-intensity work every day, he always picks up and reads these books and materials, and draws out the key points. Over time, many books have sharpened their corners.
He Kaiwei is recognized by his colleagues as "Desperate Saburo". One stop for a day at a construction site where machines are roaring, giving up countless vacations for research projects... This is his normal work routine.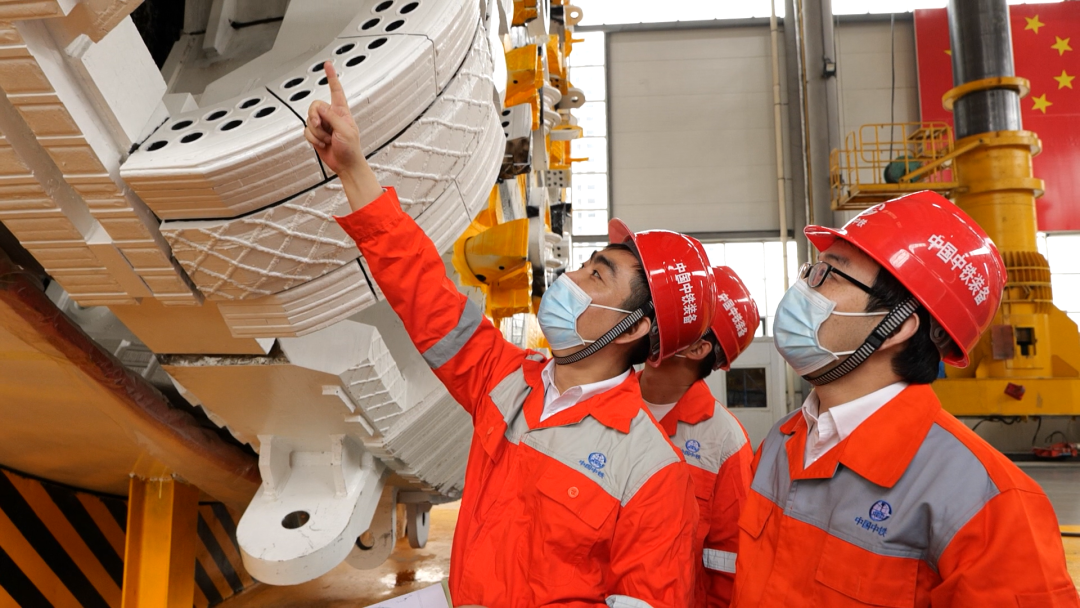 In the promotion of the Baicheng Tunnel Project of the Haoji Railway, He Kaiwei and his team members spent a lot of time and energy on research because there is no precedent for the research and development of a horseshoe shield machine. He recalled: "Everyone didn't rest on weekends. They were busy from morning to night, and they all held back their energy. They must produce results."
After repeated design and demonstration, they found the optimal solution for the arrangement of cutterheads from multiple schemes, and the world's first horseshoe shield machine was successfully rolled off the production line.
In order to promote the smooth roll-off of the world's first dual-structure "Xueyu Pioneer" shield machine, He Kaiwei and team members discussed the construction environment, key technologies, equipment assembly, etc. in detail, carefully designed the plan and repeatedly demonstrated. For several months, although the dormitory was behind the office building, he went back only a handful of times.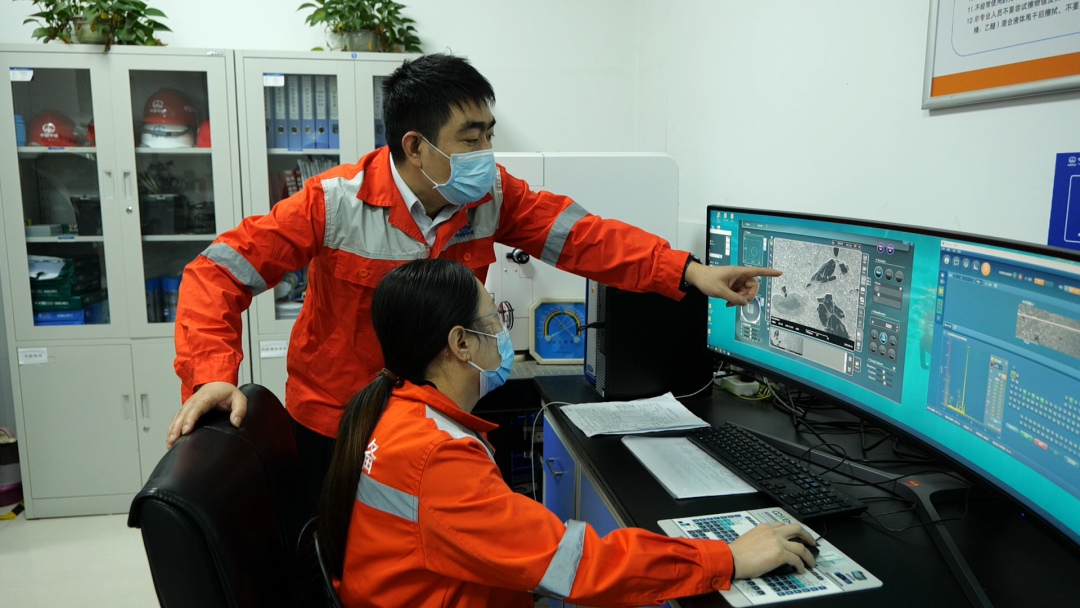 He Kaiwei rarely accompanies his family due to his busy schedule. Once, He Kaiwei planned to take a vacation, but when he heard that there was a new bidding project, he quickly threw himself into the project research. Every time he recalled these past events, he always felt guilty.
Give all of your money to each other, gather the strength of forging ahead
A person can run fast, but a group of people can run farther. How to teach the skills and knowledge that he has mastered and drive more people to participate in the research and development of the key technologies of the shield machine has become a topic that He Kaiwei keeps thinking about and practicing.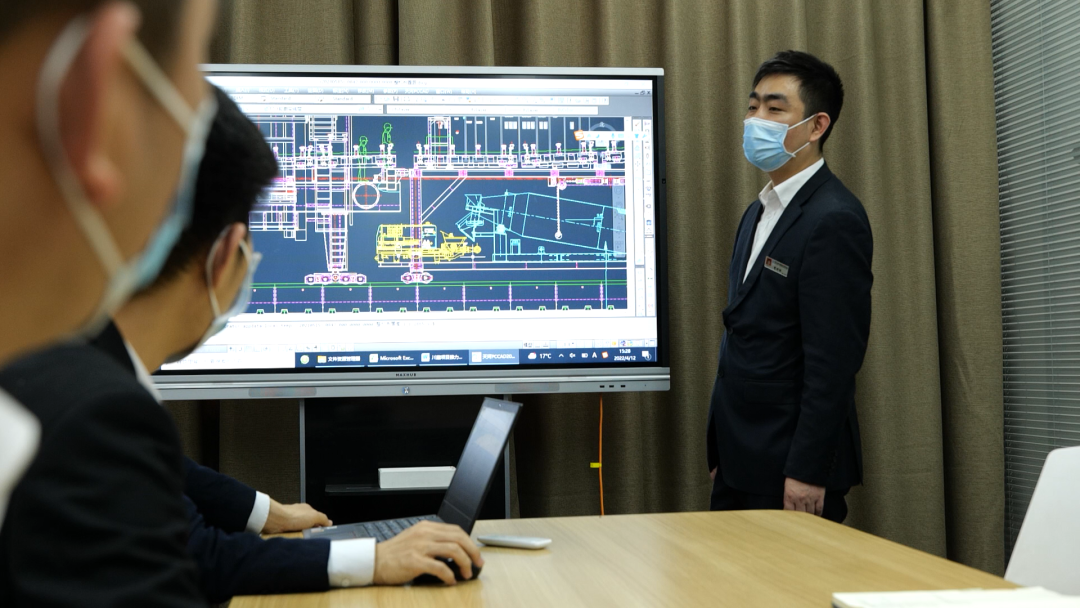 He Kaiwei himself has always maintained a meticulous and rigorous attitude towards work, and will also require young employees in the team to the same standards. During meetings and discussions on weekdays, he always asks a few more "whys" to learn more about everyone's thoughts. "Working with Mr. He, we have to do a lot of preparatory work in advance. He has a very comprehensive grasp of technical details." The young employees in the team said with admiration, "During the preparation process, our thinking will be clearer and our knowledge will be clearer. Reserves will continue to grow."
On weekdays, as long as everyone needs, He Kaiwei will share his work experience at any time. When many colleagues encounter problems, they are always willing to ask him for help. Once, Zhang Guoliang, an engineer from the same unit, had to participate in a project report the next day, but the lack of reporting experience made him very distressed. He said: "I think it's more reassuring to let Mr. He check. Although it was very late, I decided to go to him." After listening to Zhang Guoliang's concerns, He Kaiwei took him and began to sort out the precautions and simulate The report scene ended in the early hours of the morning. Zhang Guoliang's report on the second day was highly recognized by everyone.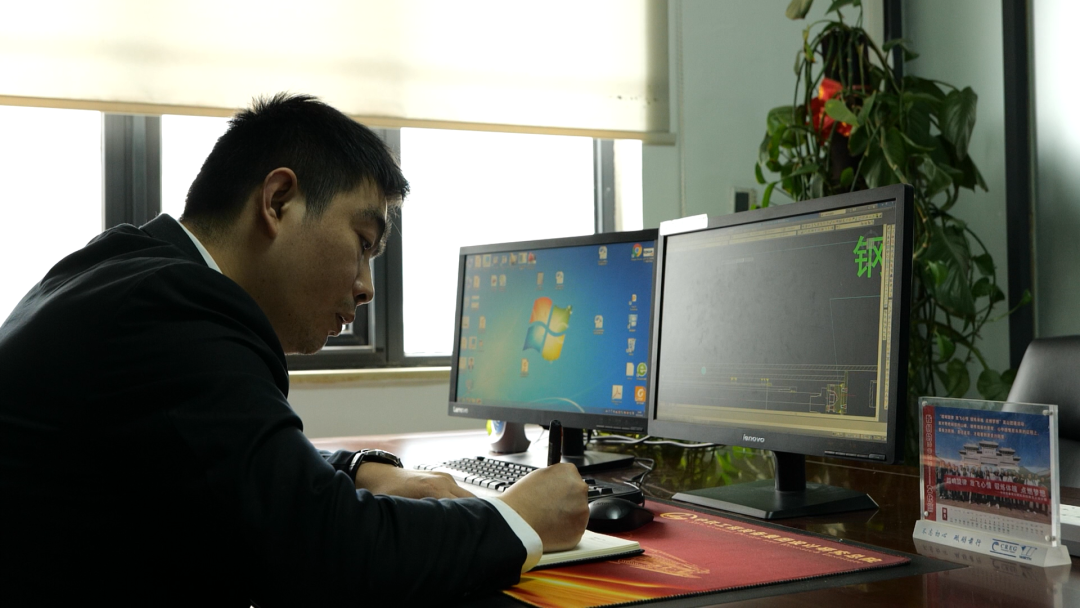 "While doing ordinary things well and making breakthroughs, I also hope to pass on the work experience and skills accumulated over the years to everyone without reservation, so as to contribute more to the development of the railway." He Kaiwei said sincerely. Editor / Zhao E
Comment
Please Login to post a comment