Special
What is the charm of the eye-catching hydrogen energy field?
131 large-scale hydrogen development projects have been launched globally since February 2021
Due to the high energy consumption and long working hours of construction machinery, hydrogen fuel is one of the most promising solutions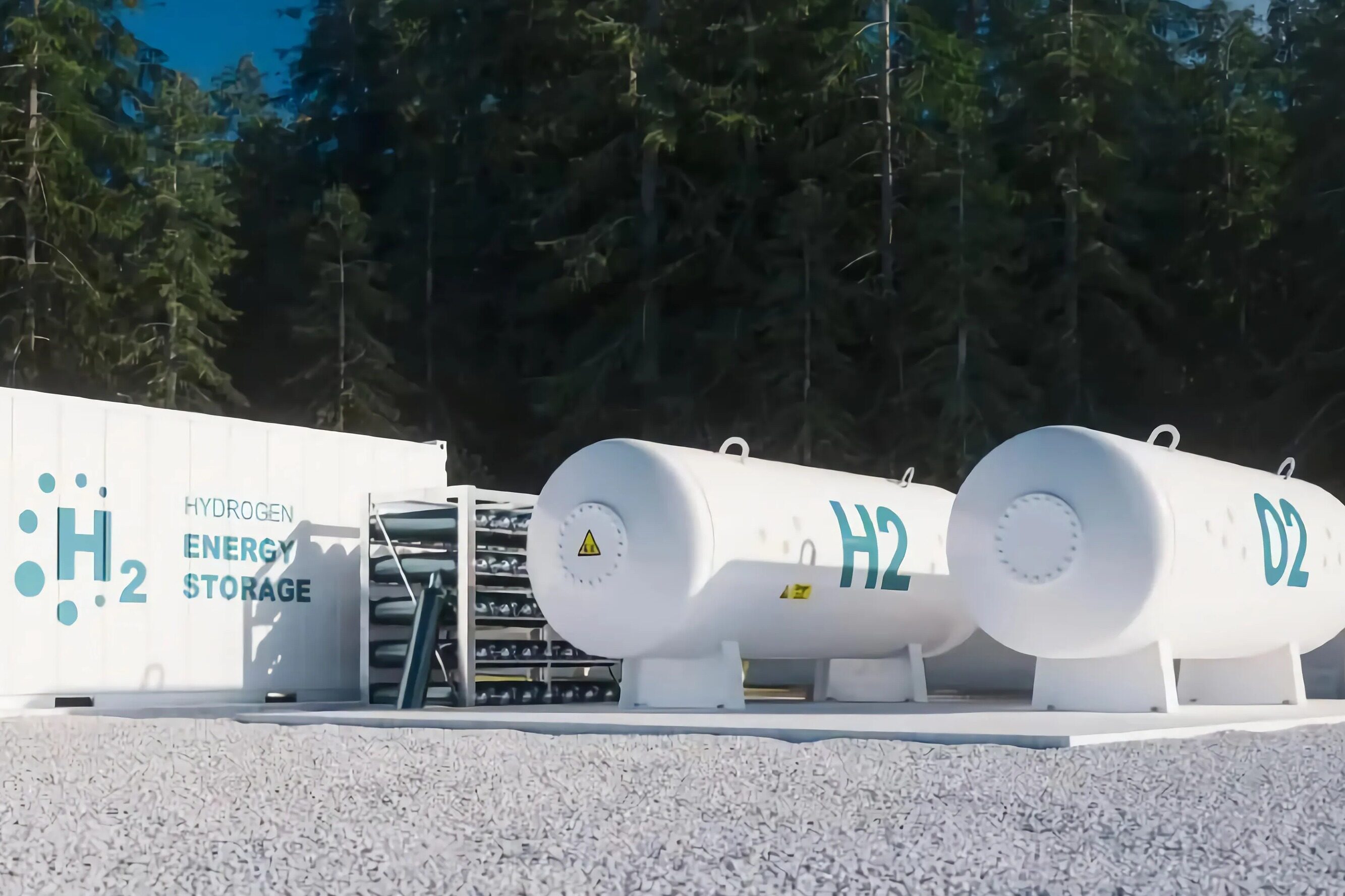 According to a recent report released by the International Hydrogen Energy Council, the total global investment in hydrogen energy is expected to reach $500 billion by 2030. The World Energy Council predicts that hydrogen energy will account for 25% of global final energy consumption by 2050. The International Energy Agency predicts that by 2070, the global demand for hydrogen will reach 520 million tons. According to the 2050 hydrogen energy development blueprint released by McKinsey Research in 2017, hydrogen energy will create 30 million jobs, reduce 6 billion tons of carbon dioxide emissions, and create a market value of 2.5 trillion US dollars. Globally, the hydrogen energy industry is generating unprecedented commercial momentum.
The world is scrambling to make efforts in the hydrogen energy industry
According to the "Global Hydrogen Energy Watch 2021" released by the International Hydrogen Energy Council, as of February 2021, more than 30 countries around the world have released hydrogen energy roadmaps, and many economies have elevated the development of the hydrogen energy industry to a national energy development strategy , 131 large-scale hydrogen development projects have been launched worldwide since February 2021.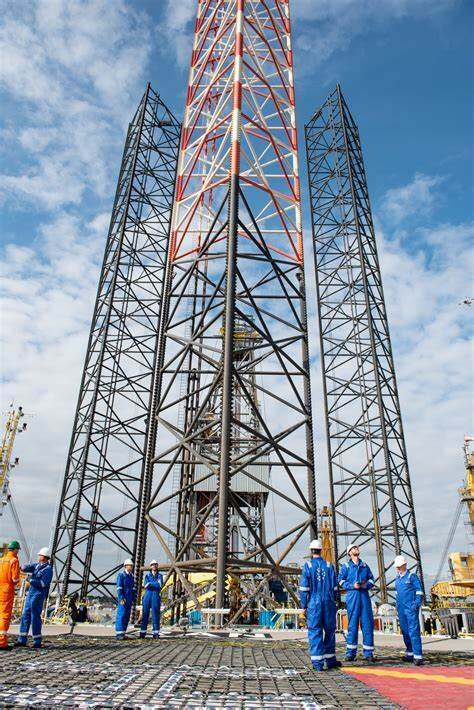 • In December 2017, Japan announced the "Basic Strategy for Hydrogen Energy", which plans to replace natural gas power generation with hydrogen power generation by 2030;
• At the beginning of 2019, South Korea released the "Hydrogen Energy Economic Development Roadmap", proposing to enter the hydrogen energy society in 2030, and to expand the production of fuel cells to 15GW in 2040;
•In November 2019, the American Fuel Cell and Hydrogen Energy Association released the "U.S. Hydrogen Energy Economic Roadmap - Emission Reduction and Driving Hydrogen Energy to Achieve Growth in the United States", and hydrogen energy is expected to meet 14% of the U.S. terminal energy demand in 2050;
•In November 2019, Australia announced the "Australia Hydrogen Energy Strategy", which identified 15 major development goals and 57 joint actions;
•In June 2020, Germany announced the "National Hydrogen Energy Strategy", for which a total of 38 measures were formulated in the field of hydrogen production and application;
• In July 2020, the EU released the EU Hydrogen Energy Strategy, which plans to increase the proportion of hydrogen energy in the energy mix to 12% to 14% by 2050;
• In November 2020, Chile released its national green hydrogen strategy, producing the world's cheapest green hydrogen by 2030, and becoming one of the world's top three hydrogen exporters by 2040;
•In December 2020, Canada announced the "Canada Hydrogen Energy Strategy", which proposes 32 actions in 8 aspects for the development of hydrogen energy in Canada;
• In June 2021, the United States announced the "Hydrogen Energy Planet Plan", which proposed to achieve the goal of reducing the cost of green hydrogen by 80% within 10 years.
In view of the characteristics of hydrogen energy and its importance to economic and social development, many countries have raised the development of hydrogen energy to the height of the national energy strategy for deployment. Many provinces (cities) in China are not far behind and have successively formulated relevant industrial plans to vigorously promote hydrogen Energy development, gradually clarify the strategic position of hydrogen energy in the national energy system, and continue to promote the development of the hydrogen energy industry by strengthening top-level development policy guidelines, increasing R&D investment, and accelerating infrastructure and application demonstration construction.
With the promulgation of the "14th Five-Year Plan for National Economic and Social Development of the People's Republic of China and the Outline of Vision 2035", as of the end of August 2021, nearly 30 provinces and municipalities have issued relevant policy plans for hydrogen energy development in China. , Among them, a total of 5 provinces have issued special hydrogen energy overall industry development policies.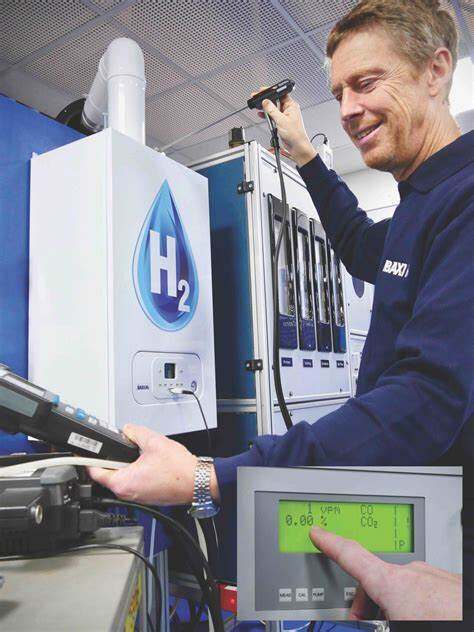 • The "Beijing Hydrogen Energy Industry Development Implementation Plan (2021-2025)" proposes that the Beijing-Tianjin-Hebei region will achieve a cumulative hydrogen energy industry chain scale of more than 100 billion yuan by 2025.
• The "14th Five-Year Plan for the Development of the Hydrogen Energy Industry in Hebei Province" proposes to focus on the construction of eight major projects including the hydrogenation service network improvement project, the hydrogen energy diversification utilization project, the fuel cell performance improvement project, and the industry-university-research service guarantee project. Deploy 128 hydrogen energy projects and build an industrial pattern of "one district, one core, and two belts".
• "Sichuan Province Hydrogen Energy Industry Development Plan (2021-2025)" proposes that by 2025, the core technology of fuel cells and hydrogen production, storage, transportation and technology will achieve phased breakthroughs.
• "Shandong Province Hydrogen Energy Industry Medium and Long-term Development Plan (2020-2030)" proposes that by 2025, the total output value of the hydrogen energy industry will exceed 100 billion yuan, and by 2030, key technologies will make major breakthroughs, and comprehensive indicators will reach the world's advanced level level.
• "Several Policies for Promoting the Development of the Hydrogen Energy Industry in Inner Mongolia Autonomous Region (Trial)" proposes that the production capacity of green hydrogen will reach 500,000 tons per year, and the total output value of the hydrogen energy industry will strive to reach 100 billion yuan.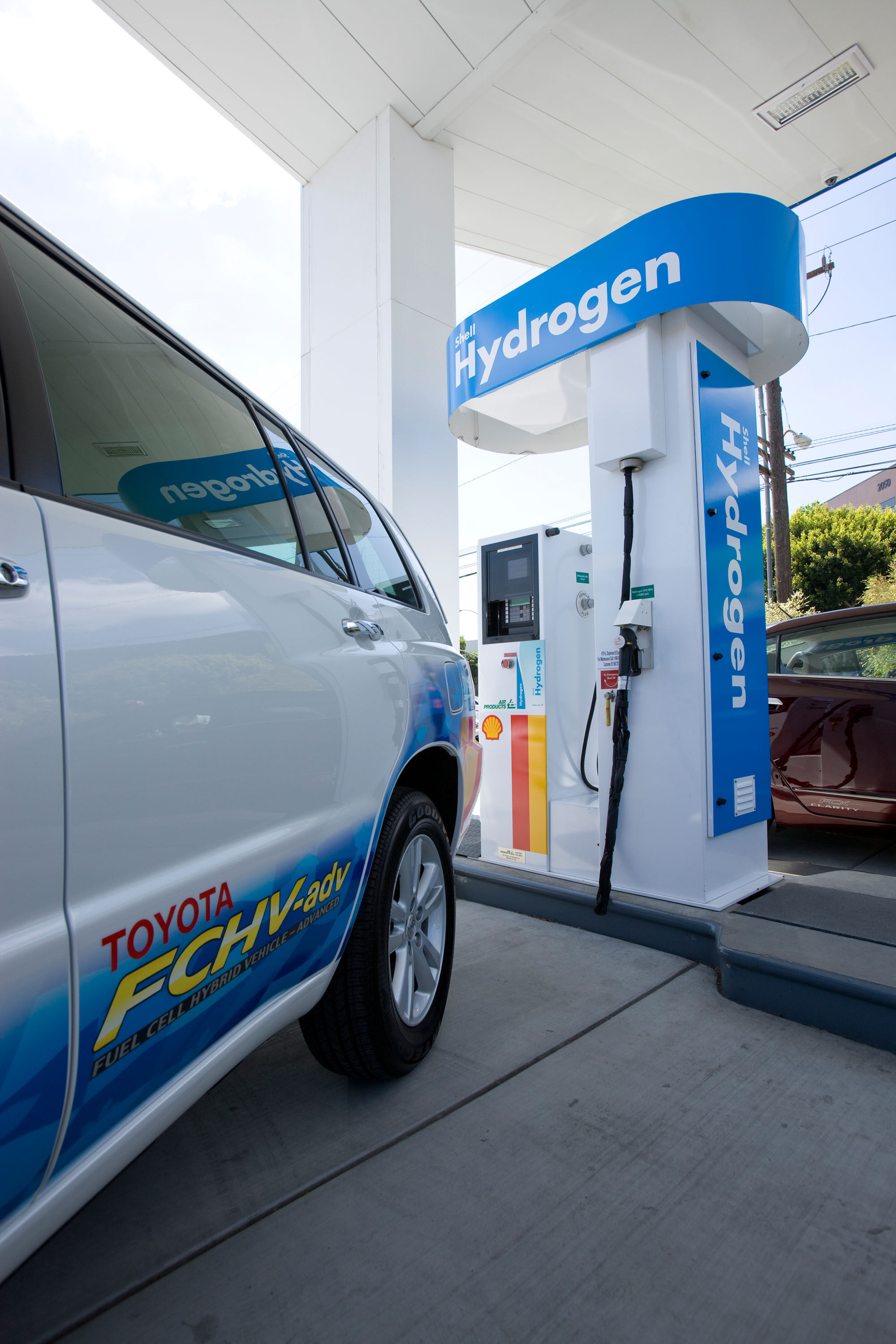 In addition, Guangdong, Chongqing, Zhejiang, and Henan have issued special policies for the subdivision of hydrogen fuel vehicles, and most other provinces have incorporated hydrogen energy-related development plans into plans for the new energy vehicle industry or overall energy development.
The layout of China's hydrogen energy industry chain has gradually stabilized
The hydrogen energy industry has been developed across borders. With a large number of central enterprises taking the lead in laying out the hydrogen energy industry chain, the era of hydrogen energy is coming. Shandong, Zhejiang, Fujian and other provinces have successively issued plans for the construction of hydrogen energy industrial parks and hydrogen refueling stations. In 2020, the investment and financing scale of China's hydrogen energy industry will be 71.2 billion yuan, and the investment and financing amount in the hydrogen fuel cell industry chain will reach 51.5 billion yuan.
The industrial matrix is taking shape. Sinopec proposes to take the entire hydrogen energy industry chain as the core business of new energy development, anchor the construction of China's largest hydrogen energy company, and deploy a large number of hydrogen supply centers and hydrogen refueling stations; State Power Investment Group deploys renewable energy for hydrogen production And the research and development of the whole industry chain of fuel cells; National Energy Group deploys the whole industry chain of hydrogen energy utilization from hydrogen to hydrogen refueling stations; CRRC Group deploys hydrogen fuel cell buses, hydrogen energy trams... The current market structure is roughly as follows: The hydrogen production industry chain subdivision leader Baofeng Energy, the filling industry chain subdivision leader Houpu Co., Ltd. and Furui Special Equipment and Sinopec, the battery stack industry chain subdivision leader Yihuatong, the hydrogen energy various accessories subdivision leader Snowman and Hanbell Precision Machinery, leading battery system integration subdivision Xiongtao Co., Ltd. and Dayang Electric, and leading fuel cell vehicle subdivision Meijin Energy and Weichai Power.
The "China Plan" raised eyebrows. Located in Huizhou, Guangdong, China's first coal-to-hydrogen unit using E-Gas technology has been running smoothly for more than 270 days, with a cumulative production of more than 55,000 tons of hydrogen. After 4 years of exploration, China Shipping Refinery has gradually summed up a set of operational experience in realizing long-term operation of coal-to-hydrogen units, providing a mature "Chinese solution" for the reliable operation of global E-Gas coal-to-hydrogen technology. It has been gradually promoted and applied abroad.
How to go in the future
As a key development direction of strategic emerging industries, the hydrogen energy industry is technology-intensive, has a wide coverage, and has strong driving benefits. The industrial scale is expected to continue to grow, which will inject new momentum into the high-quality development of China's economy. At the same time, keep thinking cold in the heat of hydrogen energy. All localities should earnestly plan systematically and rationally in terms of resource endowment, industrial base, market carrying capacity, and local financial resources to avoid rushing on and low-quality competition.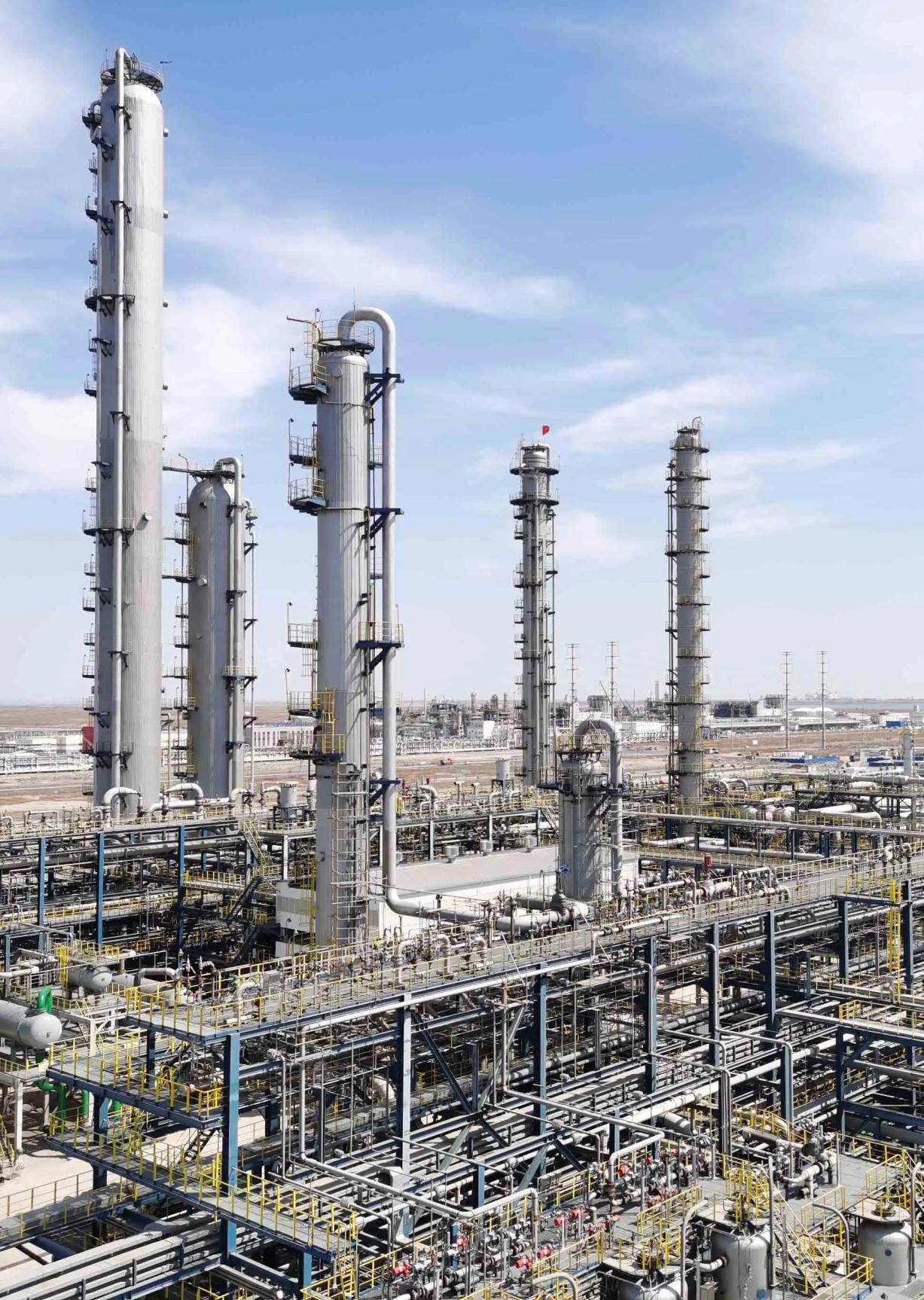 Adjust measures according to local conditions and make decisions according to the situation. In March 2022, at the press conference on the medium and long-term planning of the hydrogen energy industry held by the National Development and Reform Commission, Wang Xiang, deputy director of the High Technology Department of the National Development and Reform Commission, said in response to a reporter's question that various localities are studying and formulating relevant plans and support policies for the development of the hydrogen energy industry. At the time of planning, we should fully consider the development foundation and conditions of the region, make overall planning and rational layout, and make unified deployment in accordance with the "Planning", instead of doing everything in one step and one size fits all. It is strictly forbidden to blindly follow the trend and rush ahead regardless of local reality, to prevent low-level duplication of construction, and avoid wasting infrastructure and resources. All localities should comprehensively consider the hydrogen energy supply capacity, industrial foundation and market space in their own regions, and on the basis of scientific demonstration, rationally deploy hydrogen energy preparation, storage and transportation, filling, application and other related projects in the industrial chain, and promote project construction in a prudent and orderly manner. . Strictly implement project approval procedures, strictly implement energy consumption control responsibilities and ecological and environmental protection requirements, and strictly implement project construction and operation standards. It is strictly forbidden to "stake the horse" in the name of building a hydrogen energy project. Comparing with each other in the formulation of hydrogen energy industry planning, investment scale, investment attraction, and project construction is strictly prohibited.
Keep thinking cold in hydrogen heat. Some places regard the hydrogen energy industry as an important new driving force to cultivate, and have carried out the layout of the whole industry chain. There is a lack of objective analysis of the comparative advantages of the local development of the hydrogen energy industry, showing a trend of high enthusiasm and intensified competition. China's resource and energy endowments are diverse, and there is a lot of room for manoeuvre in the choice of energy and economic regulation. All regions should proceed from the actual situation, systematically plan and rationally plan in terms of their respective resource endowments, industrial base, market carrying capacity and local financial resources, etc. You can't follow the trend and blindly engage in performance projects.
With the increase of surplus wind and solar energy and the reduction of the price of electrolysis equipment, the production cost of green hydrogen will be greatly reduced in the future. The development of the hydrogen energy industry and the establishment of a hydrogen energy ecosystem are closely related to China's goal of achieving carbon neutrality when carbon dioxide emissions peak in 2030 and 2060. With the implementation of China's energy transformation strategy, the hydrogen energy industry has become a new economic growth point in China. Editor / Xu Shengpeng
0
Collect