Interconnection
25 years in the Bahamas, China
A number of major Belt and Road projects have landed, providing convenience to the lives of local people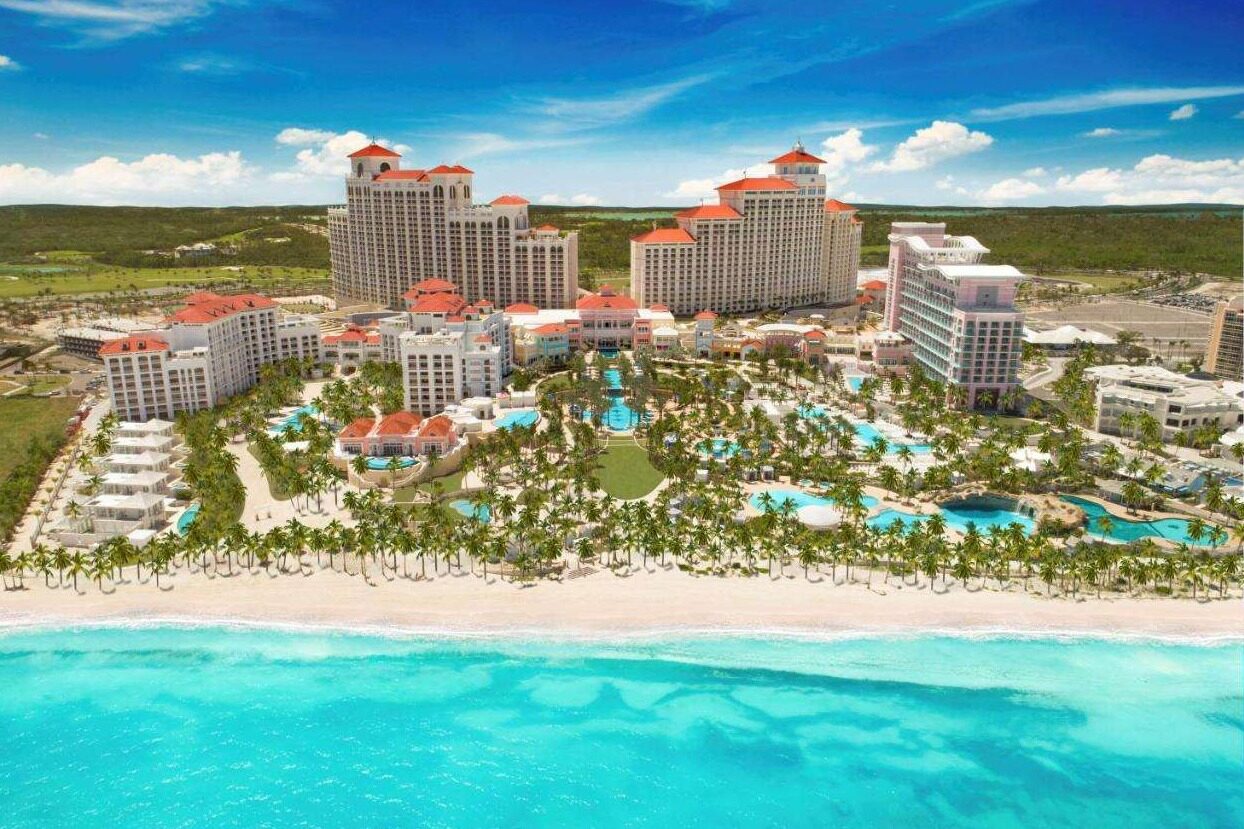 It is a shining jewel where the Caribbean Sea and the Atlantic Ocean meet in the Bahamas. The non-governmental exchanges between China and the Bahamas have a long history. As early as 1870, the Chinese settled in Nassau. Although China and Pakistan are far apart and have different national conditions, the common pursuit of peaceful development and win-win cooperation has closely linked the two countries and their peoples.
On May 23, 1997, China and Pakistan established diplomatic relations, opening a new chapter in the relations between the two countries. Since the establishment of diplomatic relations 25 years ago, under the common concern and guidance of the leaders of the two countries, China-Pakistan relations have developed steadily, and cooperation in various fields has yielded fruitful results. Political mutual trust is a solid foundation. Over the past 25 years, Pakistan has always adhered to the one-China principle, laying the foundation for the healthy and stable development of bilateral relations. China and Pakistan cherish the principles of mutual respect for sovereignty and territorial integrity, non-interference in each other's internal affairs, equality and mutual benefit, attach importance to addressing climate change and promoting sustainable development, and maintain good communication and coordination in international affairs. Pragmatic cooperation is an important pillar.
Since the establishment of diplomatic relations between China and Pakistan, a number of landmark cooperation projects have helped the Bahamas develop its economy and improve people's lives. Thomas Robinson National Stadium has become a symbol of friendship between the two countries; the airport highway and North Abaco port have greatly optimized the Bahamas' transportation infrastructure; the Bahamas resort has created more than 6,000 local jobs, accounting for 12% of the Bahamas' gross domestic product %; The Freeport Container Terminal provides important support for the Bahamas to build an international logistics center; in 2021, the "New Landmark" complex project will be completed and opened in downtown Nassau, becoming a new model of mutual benefit and win-win for both parties. Overcoming difficulties together is a strong guarantee. Most of the islands in the Bahamas are low-lying and prone to frequent weather hazards such as hurricanes.
In 2019, the rare Category 5 hurricane "Dorian" hit the Bahamas with heavy losses. The Chinese government rushed to the rescue as soon as possible. During the difficult period of Pakistan's fight against the new crown pneumonia epidemic, China provided a batch of anti-epidemic materials. The Bahamian Prime Minister Davis has repeatedly said emotionally that Bahamas and China are friends in adversity, and the Bahamian government and people will never forget the help of the Chinese government and people. Learning from each other is an emotional bond.
In 2013, China and Pakistan signed a mutual visa exemption agreement, creating favorable conditions for close personnel exchanges between the two countries. The seascape and ecology of the Bahamas are also known to more and more Chinese. China provides government scholarships to Bahamian youths every year, and subsidizes Bahamian officials and people from all walks of life to come to China for training. The Chinese summer camp organized by the Confucius Institute at the University of the Bahamas has created a valuable opportunity for teachers and students to experience Chinese culture. The wonderful performance of the China-Pakistan Art Troupe is deeply loved by the people of the two countries. Hundreds of overseas Chinese living in Pakistan integrated and gave back to the local area, sowing the seeds of friendship for the people-to-people exchanges between the two countries. Keywords: One Belt One Road, One Belt One Road News, One Belt One Road Project
The foundation of China-Pakistan friendship lies in the people. The first batch of international students from the Bahamas for two generations have successively received Chinese government scholarships to study in China, writing a good story of the friendship between China and Pakistan. Bahamian musician Devania wrote the beautiful melody "Song of Bahamian Friendship" for the 25th anniversary of the establishment of diplomatic relations between the two countries. Bahamian singer Ke Sen, who is fluent in Chinese, is committed to promoting the friendship between the two countries. Many Bahamian entrepreneurs look forward to finding business opportunities in China. China-Pakistan relations are in full bloom. I believe that with the joint efforts of both sides, China-Pakistan relations will continue to grow steadily, China-Pakistan cooperation will yield fruitful results, and China-Pakistan friendship will continue to write a new chapter and make greater contributions to building a community with a shared future for mankind.Editor/XuNing
0
Collect