Company
Sany Heavy Industry and Mengfa Group signed a strategic contract
The mining agreement signed by the two parties will be carried out through cooperation in the paste filling system and the EPC project.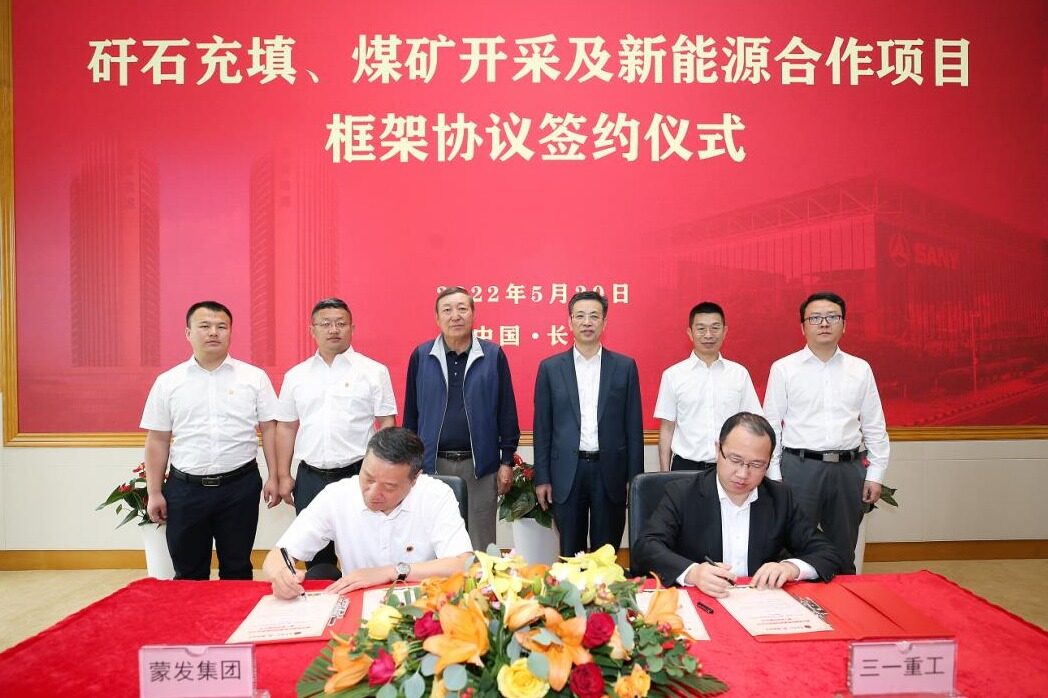 On May 20, 2022, Mengfa Energy Group and Sany Heavy Industry signed a strategic cooperation agreement in Changsha. The two parties will carry out in-depth cooperation in the fields of gangue filling, coal mining and new energy. Gao Zhu, Chairman of Mengfa Energy Group, Xiang Wenbo, Chairman of Sany Heavy Industry, Xiang Ruan, Chairman of Construction Vehicle Division, and Chen Jing, General Manager of Marketing Company of Construction Vehicle Division, attended the signing-related activities.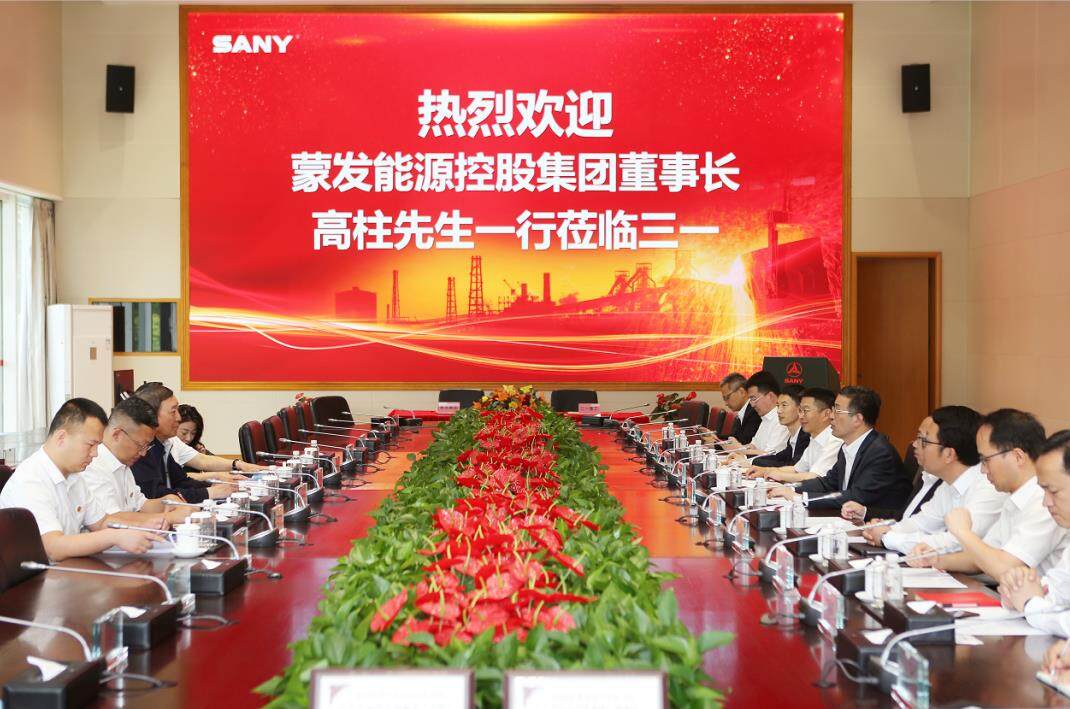 According to the agreement, the two parties will combine strengths and complement each other's advantages. Through in-depth cooperation in the fields of paste filling system and EPC project, rapid excavation, fully mechanized mining equipment, new energy equipment and services, they will jointly promote coal gangue recycling and green mine construction. ,Achieve win-win. The two sides also agreed to take this opportunity as an opportunity to further deepen exchanges and interactions, and promote cooperation between the two sides in a deeper and wider field for high-quality development.
Gao Zhu, chairman of Mengfa Energy Group, congratulated the achievement of this cooperation. He hoped that both parties could accurately grasp the project cycle planning, do a good job in intelligent, comprehensive operation capability and research on new mining technology, and build a typical demonstration base for green mines.
Xiang Ruan, chairman of the engineering vehicle division, said that Sany will give full play to its core advantages such as production, research and service, and become the number one in the filling industry as soon as possible, create value for partners, and contribute to the achievement of the national dual-carbon goal and the development of green mines. strength. During the symposium, the two sides also conducted in-depth discussions on topics such as future cooperation direction planning, and jointly actively promoting the implementation of strategic cooperation content. Keywords: engineering construction, engineering news
Mengfa Energy Group is one of the top 500 private enterprises in China and the top 100 coal enterprises in China. At present, its business covers 11 provinces in China and many countries such as the United States and Canada, and its annual sales revenue exceeds 10 billion yuan.Editor/XingWentao
0
Collect