Special
Fast ranks first in the global sales of automotive transmissions
At present, the domestic market share of Fast heavy-duty commercial vehicle transmission exceeds 70%
In the black light factory just built by Shaanxi Fast Auto Transmission Group Corporation, technology and wisdom have become the new development card of this company, and it also marks that this production company has entered the digital age in an all-round way.
Fast, which has the label of an old military industry, an old state-owned enterprise, and an old third-tier company, has come to the brink of bankruptcy; Fast, which has established a new team, new technology and new direction, relies on technical talents and scientific and technological innovation. Leading, by grasping the context of market development, it has ranked first in the global annual production and sales of heavy-duty vehicle transmissions for 16 years.
The staff is debugging equipment in the digital production line of transmission parts of Fast Xi'an Gaozhixin Company
Since 2001, the rapid development of China's economy has led to an explosive growth in the market demand for commercial vehicles, and a large number of foreign transmission brands have entered China. But in Fast's view, foreign transmissions are not fully adapted to the actual domestic needs. "Based on this, we actively seek cooperation with foreign brands. Fast's technicians quickly developed advanced products that meet domestic needs, which have been well received by the market. In only about 5 years, Fast has become a global brand. The champion of production and sales in the field of heavy-duty vehicle transmissions." said Ma Xuyao, general manager of Fast Group.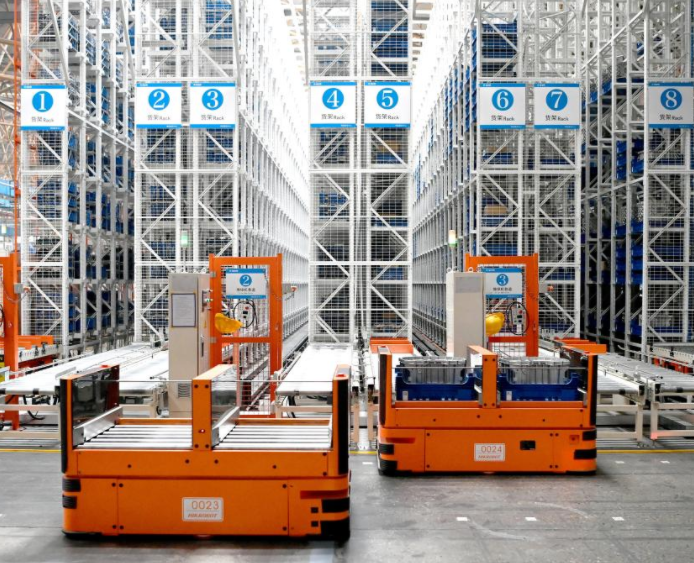 The smart logistics trolley in the Xi'an high-tech factory of Fast Group is transporting goods
"Fast adheres to the R&D concept of one generation of production, one generation of trial production, one generation of R&D, and one generation of conception and the iterative rule of self-elimination. In more than 10 years, it has formed more than 30 series, hundreds of varieties, and more than 1,000 product types." Ma Xuyao said , "Currently, Fast has more than 1,700 core technology patents, and has won many international and domestic awards." Today, Fast is making every effort to develop new energy commercial vehicle transmissions, and has given priority to mastering the core technology of new energy transmissions in the industry. .
Fast's new energy transmission is light in overall weight, high in reliability and high in transmission efficiency. Its new energy electric drive products have been widely used in trucks, buses, construction machinery and mining vehicles in many places around the world, especially special vehicles that need to operate in high temperature, high cold and high altitude areas for a long time. "With the success of digital transformation, Fast's production efficiency will continue to increase by 70%, energy consumption will be reduced by 14%, and the per capita output value will increase by 5 times. It is estimated that by 2025, the company's annual sales revenue will exceed 50 billion yuan and will continue to grow in The number one position in the world will be jailed," Ma Xuyao said.Editor/Ma Xue
0
Collect