Transportation
Maliuwan-Yiliang Expressway Maliuwan-Yiliang County Section Starts Bidding
The project adopts the standard of two-way four-lane expressway with a design speed of 80Km/h
The total length of the project route is 36.708 kilometers. There are bridges and tunnels in many places. The total investment of the project is about 8.838 billion yuan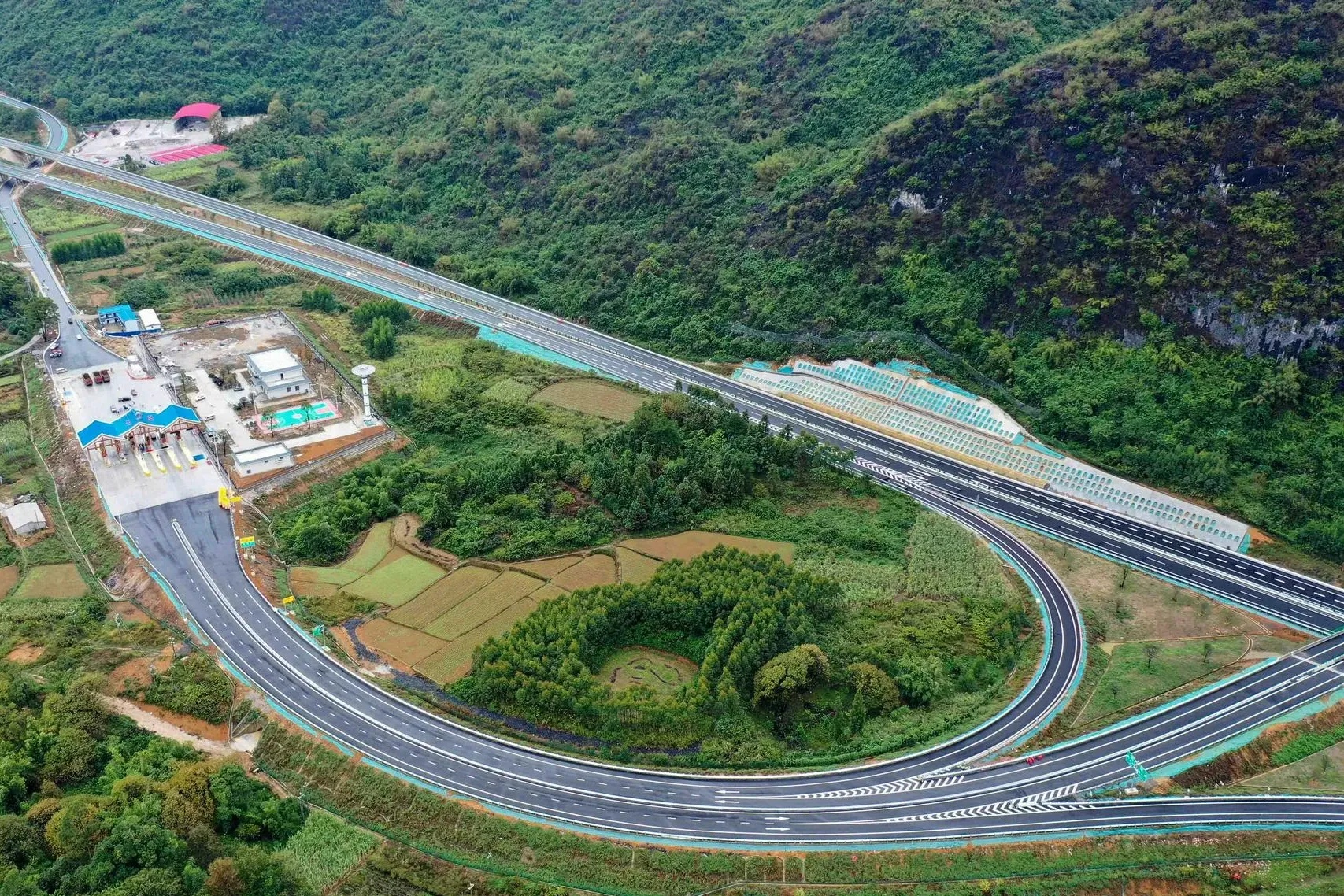 On May 25, 2022, the Yunnan Provincial Public Resources Trading Information Network released the bidding announcement for investors and cooperative contractors of the Maluwan-Yiliang Expressway from Maluwan to Yiliang County. Tenderee: Zhaotong Expressway Investment Development The limited liability company, which belongs to the industry highway, the estimated total investment of the project is about 8.838 billion yuan.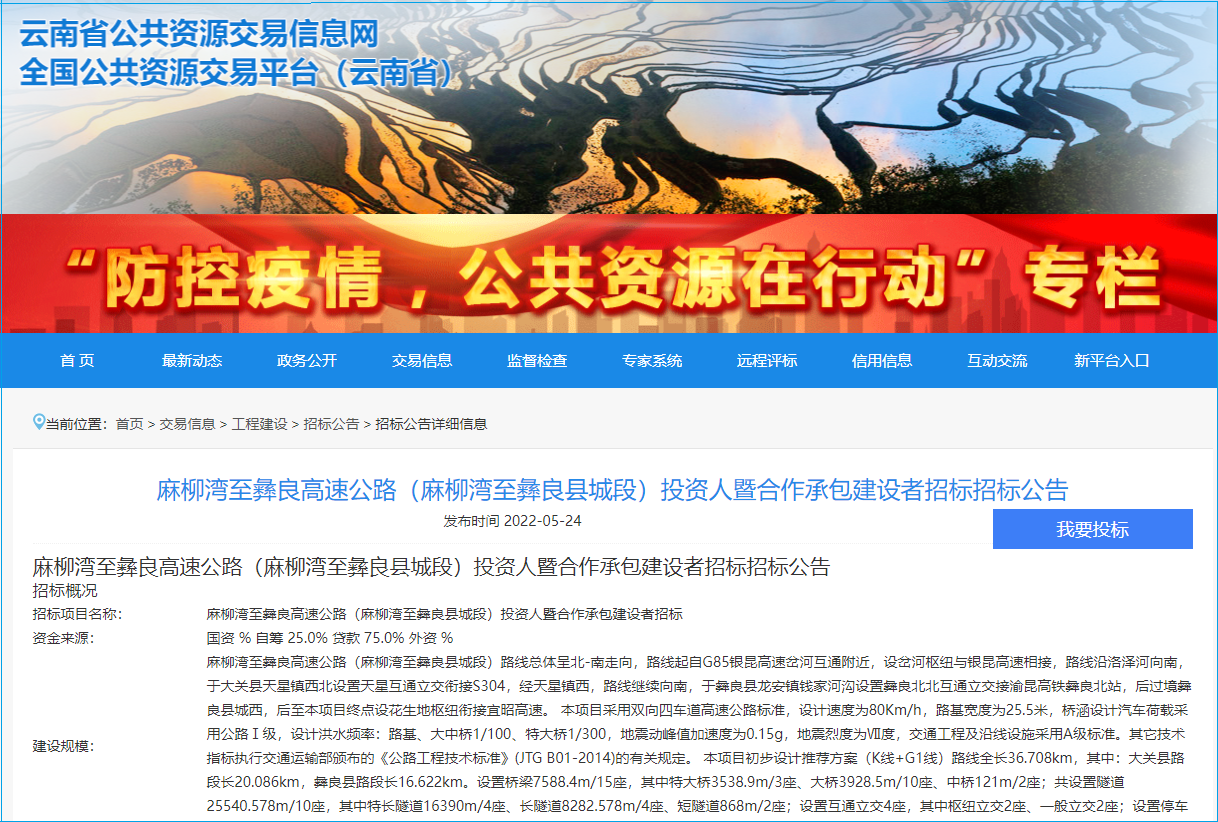 Project Overview
The project is located in Zhaotong City, Yunnan Province. The route is generally north-south. The route starts from the vicinity of Chahe Interconnection of G85 Yinkun Expressway. The Chahe Junction is connected to Yinkun Expressway. Tianxing Interchange is set up in the northwest of Tianxing Town, Guanxian County to connect with S304, passing through the west of Tianxing Town, the route continues to the south, and the Yiliang North-North Interchange is set up in Qianjiahegou, Long'an Town, Yiliang County to connect with Yiliang North Station of Chongqing-Kunming High-speed Railway, and then transit. In the west of Yiliang County, and then to the end of the project, a peanut land hub will be set up to connect to Yizhao Expressway.
This project adopts the standard of two-way four-lane expressway, the design speed is 80Km/h, the width of the roadbed is 25.5 meters, the design vehicle load of bridges and culverts adopts highway class I, and the design flood frequency: roadbed, large and medium bridges 1/100, extra-large bridges 1/300 , the peak acceleration of ground motion is 0.15g, the seismic intensity is Ⅶ degree, and the traffic engineering and facilities along the line adopt the A-level standard.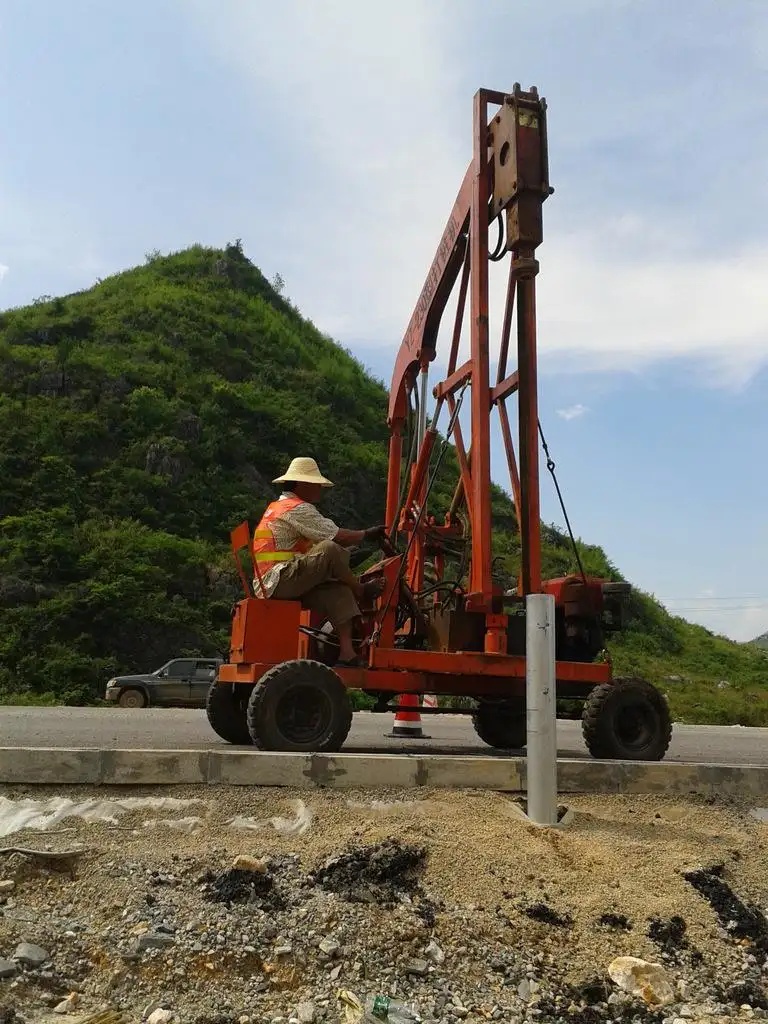 The preliminary design of this project recommends the K line + G1 line, with a total length of 36.708km, of which the road section in Daguan County is 20.086km long and the section in Yiliang County is 16.622km long. Set up 7588.4m/15 bridges, including 3538.9m/3 extra-large bridges, 3928.5m/10 bridges, and 121m/2 middle bridges; set up a total of 25540.578m/10 tunnels, including 16390m/4 extra-long tunnels and long tunnels 8282.578m/4 blocks, 868m/2 short tunnels; set up 4 interchanges, including 2 hub interchanges and 2 general interchanges; set up 1 parking area, 1 management center, 1 maintenance area, and 2 tunnel management offices place. The content in the project overview is subject to the final approved construction drawing design. The estimated total investment of the project is about 8838.763495 million yuan, of which the construction and installation cost is about 7022.806321 million yuan. Keywords: engineering construction, engineering construction information, engineering news
Planned construction period and division of tenders
Investors and co-contractors of this project are divided into 3 bidding sections. The planned construction period of the first and third bidding sections is 30 months; the planned construction period of the second bidding section is 36 months. The specific division of tenders and the scope of bidding are as follows: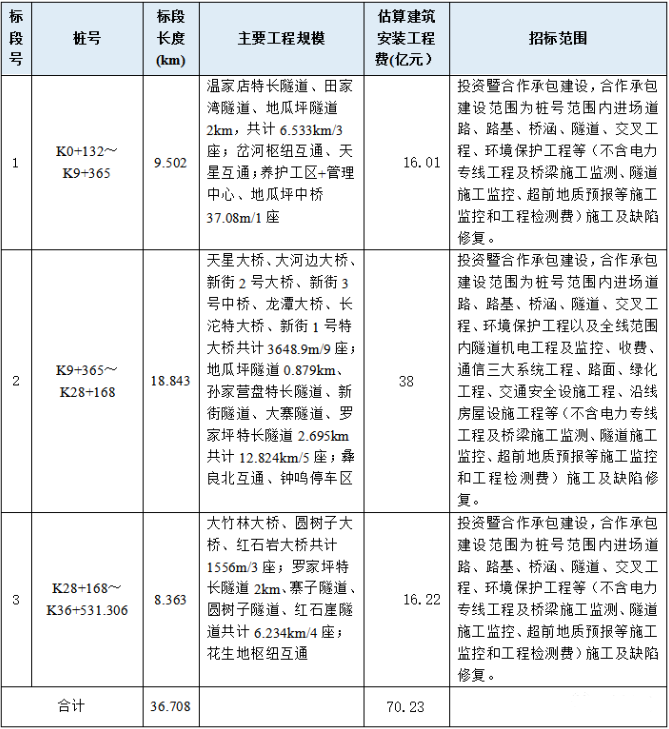 Acquisition and submission of tender documents
Participating bidders please log in to Yunnan Provincial Public Resources Trading Center from 9:00 on May 25, 2022 to 23:59 on May 31, 2022 to obtain electronic bidding documents and other bidding materials online. The deadline for submission of tender documents is 11:00 on June 15, 2022. Editor / Zhao E
0
Collect