Humanities
Laos: POWERCHINA brings us closer to China
The Nam Ou River Hydropower Station also provides power for the operation of the China-Laos Railway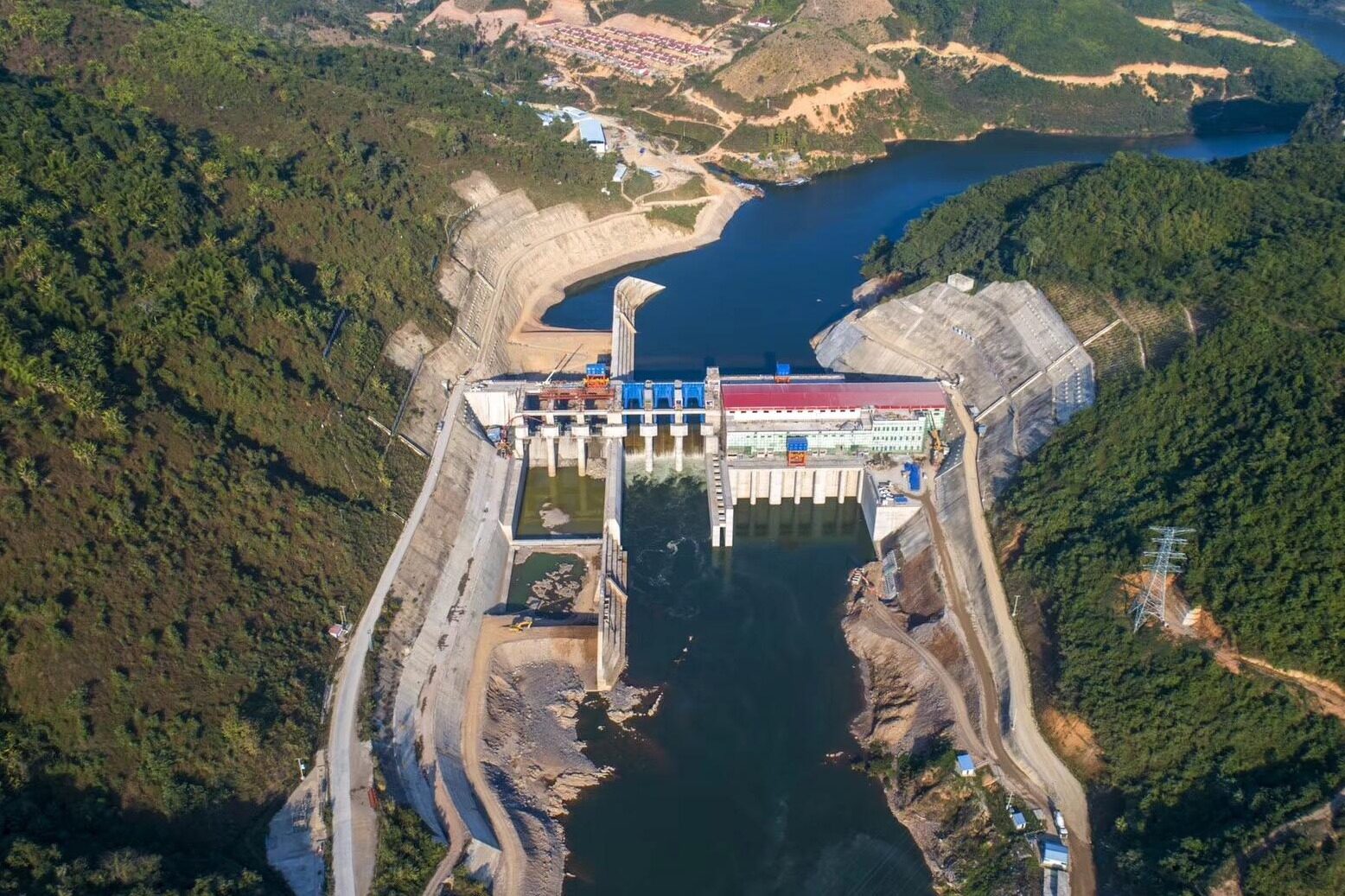 "Working in the Nanoujiang Hydropower Station, my work and life have improved, and I have seen the changes in the surrounding towns and villages. The joint construction of the Belt and Road has brought us tangible benefits." Working and living at the Nam Ou River Power Operation and Maintenance Management Center in Laos, Lao girl Mara showed joy in her polite words.
The Laos Nam Ou River Hydropower Station, invested and developed by Power China Corporation (hereinafter referred to as "Power China"), is a key project of the Belt and Road Initiative jointly built by China and Laos, with a total installed capacity of 1,272 MW and an average annual power generation of 5 billion kWh .
Three years ago, the Nanoujiang Electric Power Operation and Maintenance Management Center was just put into use. Marawan, who returned from studying in China, came to apply for the job immediately and finally stood out from hundreds of applicants. "I felt so lucky at the time! The work place is close to home, the salary is high, and it is a Chinese company. The Chinese I learned can come in handy."
The Nam Ou River Power Operation and Maintenance Management Center is the largest and most technologically advanced hydropower station production dispatch center, information management center and emergency command center in Laos. Every day, tens of thousands of pieces of data are collected here. Among them, the automatic water monitoring and reporting system can monitor the water level, flow and other information on the 475-kilometer river in real time, helping the development of hydropower, flood control and drought relief, agriculture, fishing and shipping in the Nanou River Basin.
"Chinese companies have provided us with a good platform and space for growth." Under the system of "mentor and apprentice" of PowerChina, Malawan has systematically learned the professional knowledge of finance and accounting through special teaching and guidance. Independently handle accounts, and gradually become the technical backbone of the financial department, and have been on the honor roll of Nan Oujiang outstanding employees for many times. According to reports, Laotian employees account for more than 60% of the more than 70 employees currently working in the operation and maintenance center. With the full operation of the Nam Ou River Hydropower Station, the project has employed more than 400 Laotian employees and trained a group of local hydropower operation and maintenance professionals.
The production and life of local residents also changed accordingly. Along the Nam Ou River, repair shops, brick factories, and processing plants have opened, as have farms, rubber plantations, and aquaculture farms. "The locals are getting richer and richer," Marawan said.
In December 2021, the China-Laos Railway was officially put into operation, and the Nanoujiang Hydropower Station has also become one of the power sources for the continuous and stable operation of the China-Laos Railway. "Our ties with China are closer, our friendship is deeper, and our drive is stronger. I look forward to taking the China-Laos railway train to China one day to have a look. I also welcome more Chinese friends to visit Laos and come to Luang Phor. Laban sightseeing." Marawan said with longing.Editor/XuNing
0
Collect