Company
Why are Weichai Holding and Sinotruk leading the country in reform?
The three habits of state-owned enterprise reformer Tan Xuguang are self-criticism, love of new things and changes, and good deeds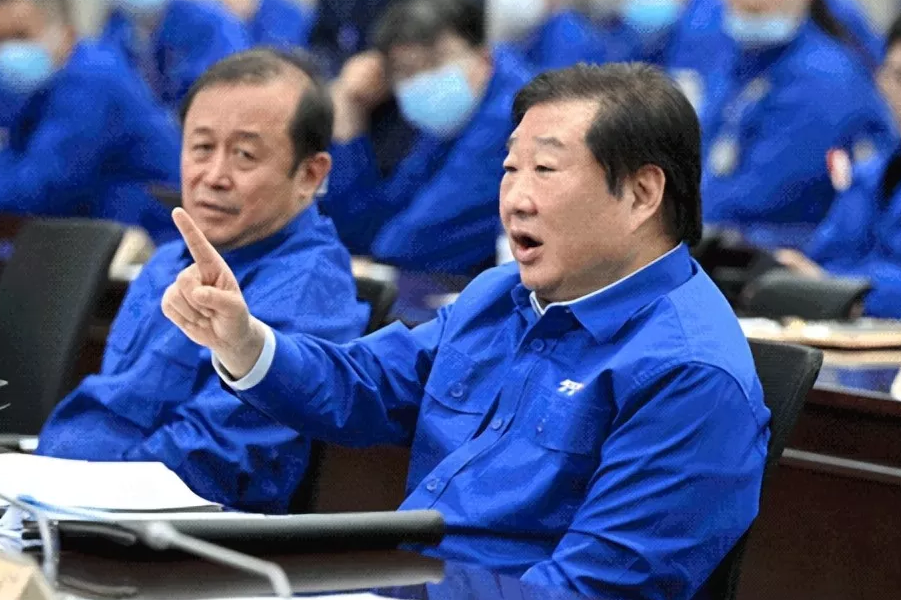 Someone described him like this, "Tan Xuguang is a very personable person. Looking at him from a distance, although he is not very tall, there is a kind of arrogance on his face, especially when he looks up; Wisdom and optimism are evident in the large, twinkling eyes."
Mr. Tan was born in 1961, in the final year of the three-year reform of state-owned enterprises. He has just passed Ershun. He is worthy of a good look, comparison and learning by friends from state-owned enterprises across the country.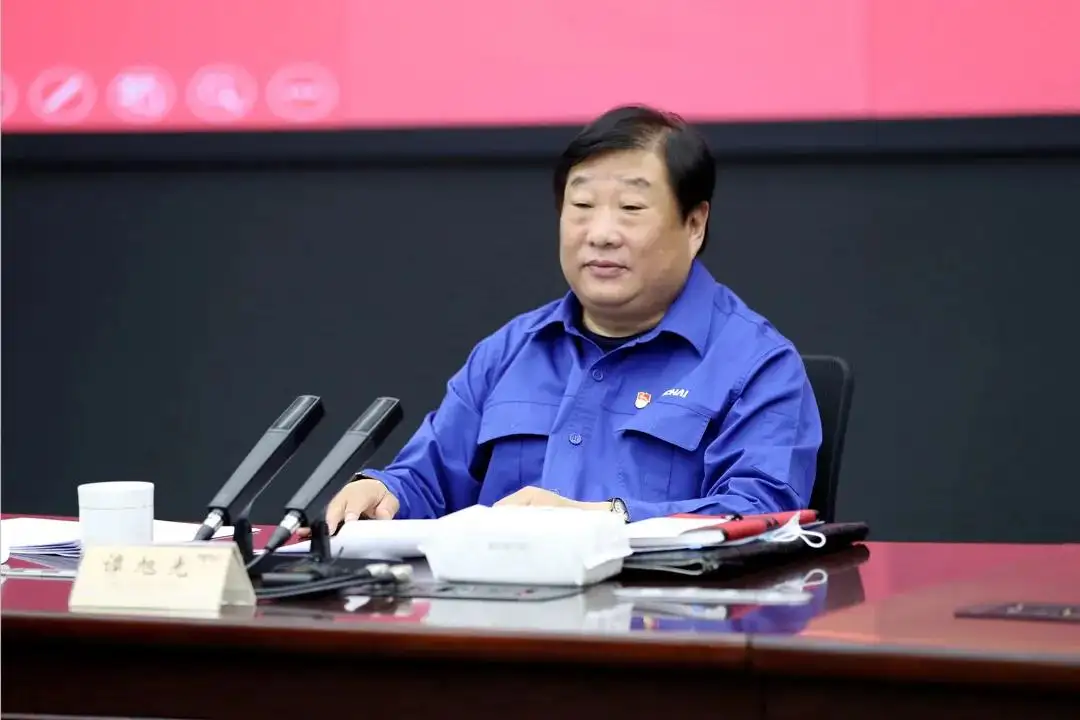 This is due to several reasons:
At the beginning of this year, Shandong Province selected three outstanding entrepreneurs, out of a total of three in the province, and Mr. Tan Xuguang was one of them. In April this year, his outstanding ideas for reform and development were recognized at the National Local State-owned Enterprise Reform Three-Year Action Promotion Conference. Highly sure.
Beginning in 1998, he spent 20 years transforming a state-owned enterprise, Weifang Diesel Engine Factory, which had been in arrears of wages for a long time and immediately went bankrupt, into a world-leading multinational enterprise with a revenue scale of 300 billion.
Starting in 2019, through three years, he led the reform and transformation of China National Heavy Duty Truck Group, and promoted the share of single-brand heavy trucks to rise to the second place in the domestic industry.
The achievements are remarkable and the numbers are astonishing. There must be a wonderful story and a splendid life behind this, and there must also be general laws and hidden values.
What are the laws behind Mr. Tan Xuguang's 20 years of successful reforms that are worthy of consideration and reference by friends in the reform of state-owned enterprises across the country? Let's talk about the three habits of state-owned enterprise reformer Tan Xuguang, that is: self-criticism, liking new things and loving changes, and being good at doing things.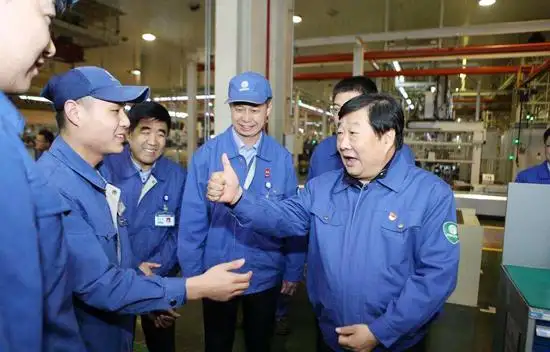 self-criticism
With bronze as a mirror, you can correct your clothes; with history as a mirror, you can know the ups and downs; with people as a mirror, you can understand your pros and cons.
This famous historical saying has been circulated for more than a thousand years, and everyone thinks it is very good and right, but how many people can really "examine myself three times" every day? How many people can really find the gap, and how many people do not care enough about it? How many people can really self-criticize and start all over again? This is precisely the major and fundamental difference between an ordinary enterprise manager and a reformer.
Having a gene and habit of self-criticism, self-reflection and self-examination is not something that a company is born with. It must be injected by the leader of the company, and this is precisely the most precious gift that Tan Xuguang brought to Weichai and Sinotruk.
In 1998, he became the general manager of Weichai when it was the most difficult time, and began to conduct in-depth investigation and research. The product direction of the company has a skilled scientific and technological team and a team of employees who dare to work hard; the so-called difficulty is that Weichai, as a typical state-owned enterprise, has various disadvantages of a state-owned enterprise."
On the basis of this investigation and reflection, he actively promoted Weichai's five major reform measures, including management mechanism reform, property rights system reform, marketing system reform, quality control reform, and technological innovation reform. A dying business is reborn.
When the company fails, there are problems everywhere, and you have to do it to find faults. When the company is improving, famous, and customers come to the door, not only is it not arrogant, but it has a sense of crisis, and it is called self-criticism. Become a habit!
After 1998, Weichai took advantage of reforms to develop into a listed company, and became a domestic first-class enterprise through innovative products, and began to try an international development path. The company's revenue increased from several billion to 100 billion in 2013. Everything looks very good.
However, Tan Xuguang does not think so.
In October 2013, the leading cadre meeting of Weichai Group was grandly held. Tan Xuguang gave a speech titled "The wolf is really coming!" and issued an early warning to all the cadres and employees of the company.
He said, "The era of our domination of the world is gone forever. We have been squeezed by unprecedented internal and external pressures, and if we are not careful, we will be eaten by 'wolves'."
After this meeting, Weichai started the second reform cycle after 1998, constantly self-examination, self-denial and self-innovation, and pursued the world-class "Weichai Dream".
In 2019, Tan Xuguang served as the chairman of Sinotruk, and his work also started from self-criticism.
He believes that it is necessary to "promote reform and achieve new breakthroughs with the spirit of a strong man breaking his wrist", and solve the chaotic corporate governance structure of Sinotruk, complex property rights structure, too many personnel, overstaffing, too many cadres, unreasonable age structure, and assessment and distribution system as soon as possible. There are six major problems: the group has a heavy burden and the main business is not prominent.
"The problems with SINOTRUK also existed in Weichai more than 20 years ago. But Weichai was on the verge of bankruptcy at that time, and everyone knew that if he didn't change, he would die. Although today's SINOTRUK is 'the whole body is sick', it hasn't arrived yet. The situation of life and death. At this time, the reform will affect the interests more and the resistance will be greater. If it is not good, it will fall into the abyss."
In May 2022, Tan Xuguang still led Weichai to conduct self-criticism, this time targeting the company's functional departments. He said, "The functional management department has begun to suffer from the necrosis of some tissues, tissue numbness, and internal friction of the tissue, but there is no disease, and it needs to take some "anti-inflammatory drugs". Now the functional management department has gone to two extremes: some are like nursing homes. , a bunch of lazy idlers, with no sense of value and presence in the enterprise; some are like fighting a war every day, running around here and there, saying that they are busy all day and haven't done much of the right thing."
Only by introspection can we discover the cognitive problems of the enterprise, and only by making self-criticism a habit can we start the curve of constantly promoting reform and development and crossing the growth bottleneck.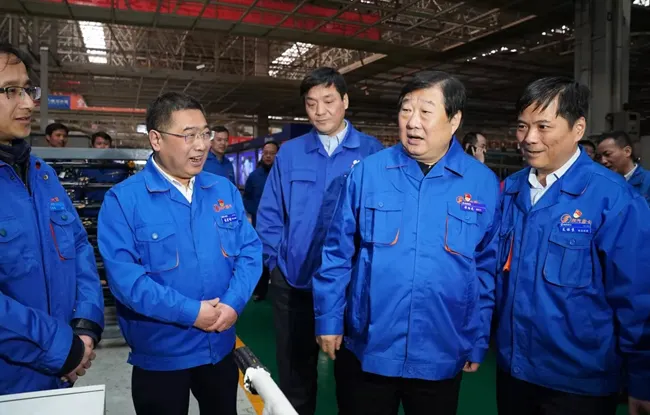 new love change
Loving the new and loving changes has absolutely nothing to do with the day-to-day changes.
The reason why reformers want to change the status quo is that, in addition to self-reflection and criticism, they also need to continue to formulate newer, higher, and farther goals, and constantly challenge new heights.
Reformers do need to be full of curiosity and willing to continue to experiment. People who are self-righteous can't do it, and people who are small and rich can't do it well. Tan Xuguang is such a person. He is always setting new goals for himself and the company and blazing new trails. Not fighting for the first is to mix.
Weichai's corporate culture says, "If you don't fight for the first place, you are in the mix", which is a kind of proactive spirit and state. The reason why the group can overcome the challenges and win the development in the increasingly fierce market competition depends on the work passion of giving up others and daring to fight.
When he started to promote Weichai's reform in 1998, in addition to the three system reforms and shareholding reforms that everyone was doing, his greater and more core contribution was to greatly change Weichai's marketing system. At the same time, it has created a new way of using technology research and development to drive enterprise development. Zhiben Consulting believes that this is the core foundation of Weichai's long-term leadership today. Before 1998, Weichai's product market was mainly in marine and vehicle engines.
In 1999, on the basis of consolidating the inherent market, the sales focus shifted to the construction machinery supporting service market. It is the first in the industry to put forward the concept of service industrialization, inject the concept of service industrialization into the industry chain, establish loyal and lasting partnerships with service providers, and form an excellent marketing service system that can support Weichai's long-term development. Differences, build advantages with differences.
Over the years, Weichai has embarked on a road of "introduction - digestion and absorption - chain innovation - independent research and development", striving to improve independent research and development capabilities, master core technologies, and build its own brand.
Even though Weichai has become the world's leading engine company, Tan Xuguang still has a new goal, that is, from 2025 to 2030, Weichai Holding will support the development of multiple powertrain clusters with core technologies and create the most competitive power solutions. , to become a respected world-class science and technology enterprise, with the joint efforts of the industry chain, let China's "heart" boost the whole industry to become stronger.
Tan Xuguang loves new things and seeks changes, which is also reflected in his special love of walking ahead of the times.
Since 2008, the world has felt the impact of the financial crisis, and many companies have sought to protect themselves and seek stability, but Weichai began to take advantage of this opportunity to launch large-scale cross-border mergers and acquisitions in the same industry.
Beginning with the acquisition of the French company Baudouin in 2009, within a few years, Ferretti has been strategically restructured and the German KION Group, a world-leading company, has been acquired, which has propelled Weichai Holdings to grow from an excellent domestic company to a global company and a global company. First-class enterprise.
"We must see the crisis from a global perspective, and see the crisis from the perspective of realizing a century-old enterprise." In 2017, Tan Xuguang flew hundreds of thousands of kilometers, 4 times to Japan, 4 times to Europe, 3 times to the United States, and 2 times to Canada , visited Germany's Bosch, Germany's Deutz, Japan's Komatsu, Japan's Denso, etc., went to Stanford University to discuss big data with Google's leading artificial intelligence scientists, and went to the Baidu Apollo Autonomous Driving R&D Center in Silicon Valley to experience "unmanned driving"...
Tan Xuguang said, "Face is bullshit, and progress is the last word." Seeking innovation and pursuing change requires development, which is reflected in his high requirements for efficiency and forms the core spirit of Weichai. This is "one day as two and a half days".
Weichai explained that in the face of the jungle law of brutal competition, the only way to survive is to make yourself stronger. We only have to run faster than others in order to have a leading edge.
good deeds
Tan Xuguang has several widely circulated nicknames, such as "Tan Lunzi" and "Tan Bold", which are his freehand paintings in the style of reform and resoluteness and confronting contradictions over the years. Tan Xuguang said, "Entrepreneurs must have a sense of responsibility, and they should not be afraid of accidents and dare not take responsibility."
Weichai's reform was a big impact on concepts and a big adjustment of interests. Some people concluded that this reform was "carrying a guillotine to carry out reform".
"It must be unswerving to change people without changing ideas." Tan Xuguang said, "there is no retreat, there are clear reform measures in the system, and the implementation is level and level, and no one can be an exception. Whoever intercedes will be on the spot dismissed."
The reform of state-owned enterprises was created by "hard-to-head confrontation", and it was done in the face of difficulties. It was the three system reforms that were really hard-hitting and completely and thoroughly that year that promoted the transformation of Weichai in the past 20 years.
Since 2019, in the reform of Sinotruk, Tan Xuguang's good deeds and daring habits are still full of the temperature of real confrontation. He said, "All leading cadres must be fully ideologically prepared, withstand pressure and shoulder responsibilities, not be peace officials, and not be afraid of offending people."
"We must undertake and implement responsibilities step by step, and form a joint force. In particular, the leaders of the party and government of each unit must take the command personally, not afraid of difficult things, looking ahead and backward, not haggling, calculating, not waiting to see, passive implementation, thinking of new tricks, blazing new paths, to Pragmatic and powerful actions will promote the implementation of reforms."
"Leading cadres at all levels must keep in mind that it is their responsibility to guard the soil. When it comes to reform, they must not push it out, wait for it, and let alone shirk the blame. Here I would like to emphasize one point, all leading cadres who push, hide, let, or transfer contradictions should Remove from office on the spot, replace people if you don't change your thinking, hold you accountable if you don't take responsibility, move your position if you don't take responsibility, and remove your post if you don't act."
Tan Xuguang put forward the "Four Persistences" at a cadre meeting in 2016, which is more appropriate to summarize his reform habits:
Always maintain a sense of crisis and constantly deny yourself;
Always keep entrepreneurial passion and establish high fighting spirit;
Always maintain the spirit of reform and dare to confront contradictions;
Always maintain a pragmatic style and resolutely implement it.
Talking here, I can't help thinking of Mr. Nan Huanjin's reference to change. "Everything is small and small, learning is not ancient and modern, people are not old or young, everything is in the process of changing, waiting for change, and will change. There are three types of people in the world: if you understand the real change, you will know how to 'adapt to change'. 'Change' comes after the change, but to lead the change first.
I often say that the first-class people create their own opportunities and lead the change; the second-class people seize the opportunity and how to respond when the opportunity arises; the third-class people lose the opportunity, are passively changed, and disappear. "
Obviously, Tan Xuguang and the cadres of Weichai and Sinotruk he led have all done a charge against the first-class people, so they can break through the competition and build a world-class enterprise.
Tan Xuguang is unique, and the habits of reformers can be learned. Let us work together to learn from reformers and move forward to the "first class". Editor/Zhao E
0
Collect