Product
China's first floating wind power equipment Fuyao set sail in Guangdong
Fuyao floating wind power equipment has a total length of 72 meters, a depth of 33 meters and a width of 80 meters
On May 27, 2022, Fuyao, the first deep-sea floating wind power equipment in China, completed its final assembly at Guanggang Wharf in Maoming, Guangdong, and successfully held a towing ceremony.
The Fuyao floating wind power equipment will be used in deep-sea waters with an average water depth of 65m. It has many advantages, such as strong environmental adaptability, the largest floating unit power in China, simple floating structure, high reliability of the mooring and anchoring system, and integrated design.
Fuyao floating platform has a total length of 72 meters, a depth of 33 meters, and a width of 80 meters. It is equipped with a CSSC6.2MW anti-typhoon type I wind turbine. The tower height of the unit is 78 meters, the center height of the hub is 96 meters, and the diameter of the wind wheel is 152 meters. meters, the blade length is 74 meters, and the total weight of the floating body and the unit exceeds 4,000 tons, making it the largest floating wind turbine in China.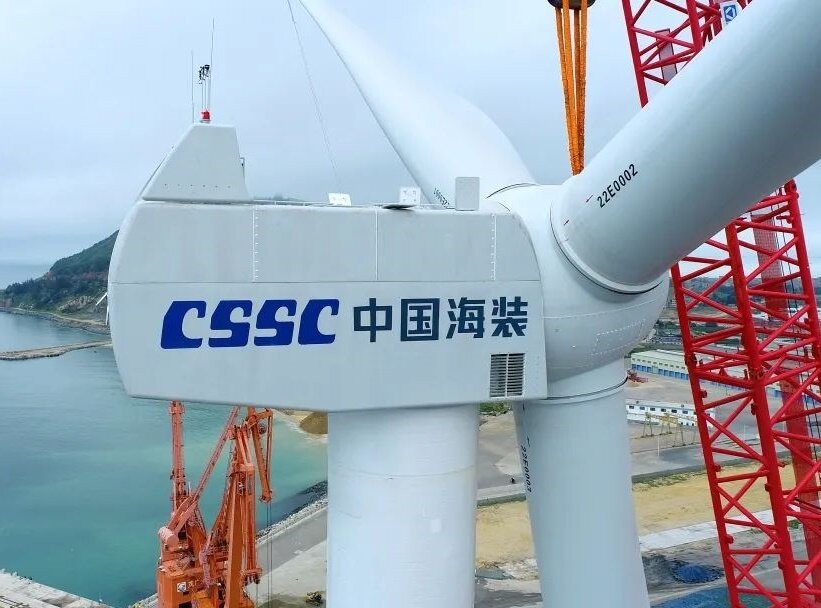 In addition, more than 90% of the main components of Fuyao are completed in China. Its birth fills the gap of China's deep-sea floating wind power equipment and will further enhance China's international competitiveness in the field of wind power and marine engineering equipment.Editor/Ma Xue
0
Collect