Company
Keep going strong! Shantui pure electric loader big single good news frequently
Shantui LE56-X2 pure electric loader is intelligent and low fuel consumption to provide strong guarantee for customers' high income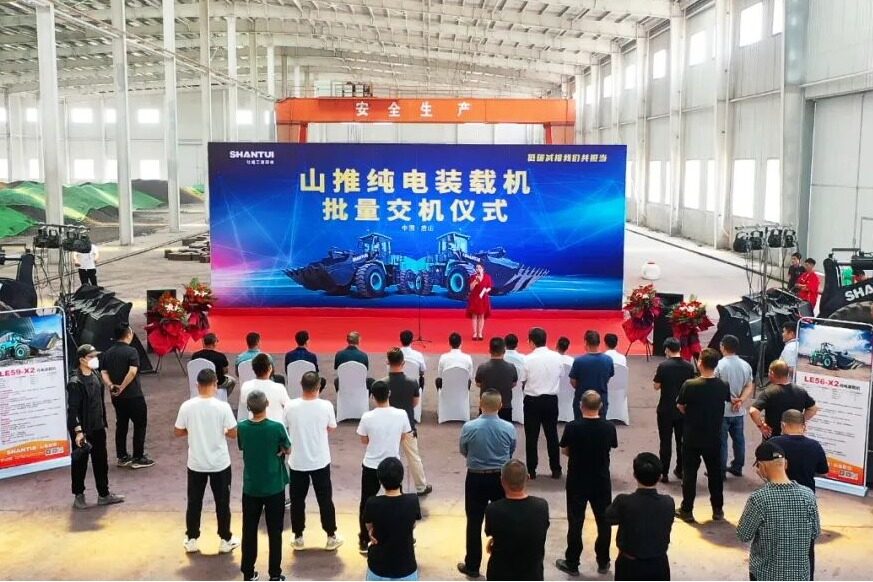 On May 29, 2022, the batch delivery ceremony of Shantui pure electric loaders was grandly held in Hebei. 10 Taishantui LE56-X2 pure electric loaders were successfully delivered to a logistics company in Hebei, working with customers to promote energy transformation and upgrading, and help achieve the national "dual carbon" goal.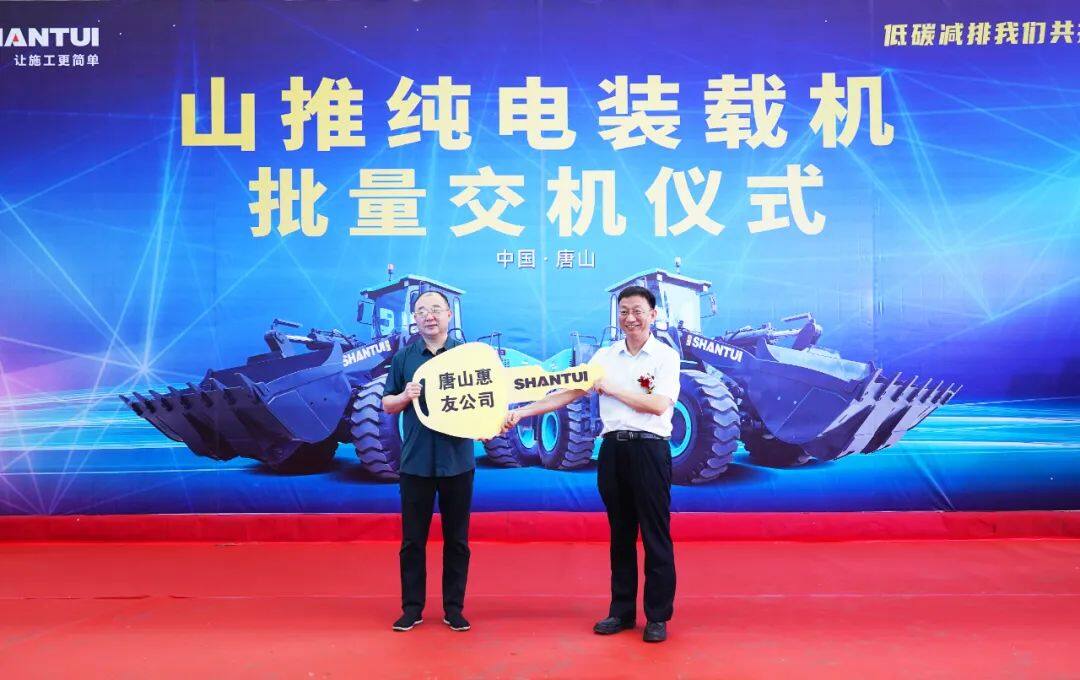 At the delivery ceremony, Liu Chun, deputy general manager of Shantui, delivered the golden key representing reliability, integrity and value to customers, and the Shantui service team made a service commitment. Customers also fully recognize Shantui products.
Over the years, the company's business has continued to develop rapidly, and the procurement of new equipment has become a top priority at present. The performance, fuel consumption, reliability and cost-effectiveness of loader products are extremely demanding. Among the many loader brands, Shantui pure electric loading is selected. It is precisely because of the good reputation and strong strength of Shantui products in the construction machinery industry that I choose Shantui, I can rest assured!
Internal and external training
Shantui LE56-X2 pure electric loader is independently developed by Shantui, with zero emission and low noise. It can be widely used in ports, coal yards, grain depots and other working conditions. Realize energy saving and emission reduction in pure electric and zero-emission full-process operations, reduce costs and increase efficiency, bring users a "double stack" of environmental protection benefits and economic benefits, and create new momentum for business development. It is still difficult to hide its demeanor under extreme working conditions. It combines many advantages such as strong power, high reliability, intelligence, low fuel consumption, low noise and easy maintenance, eliminating the user's concern that the equipment may appear power under heavy load conditions. Insufficient worries, to provide a strong guarantee for the high income of customers.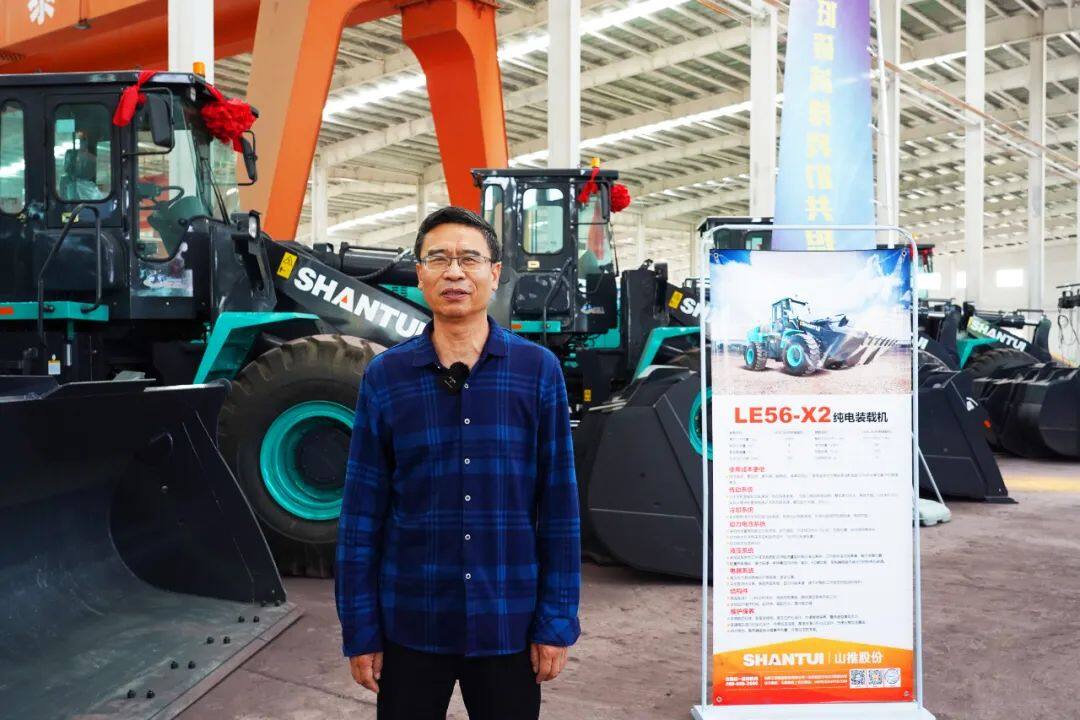 At the delivery ceremony, its business manager praised Shantui's pure electric loader, "After a period of test drive, during which the operating efficiency of other brands' products was compared, Shantui LE56-X2 pure electric loader finally took advantage of the The core performance of high efficiency, high reliability and high return stands out and meets our needs to the greatest extent, so we decided to purchase multiple Shantui loaders at one time."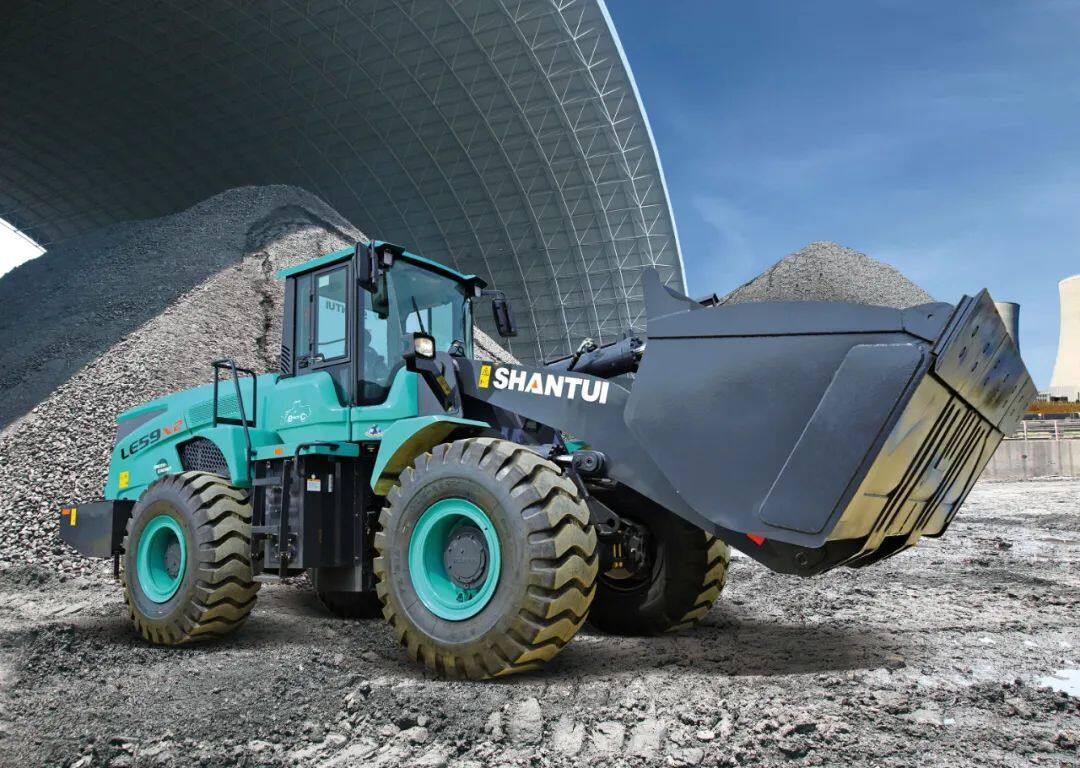 Now Shantui's third-generation pure electric loader LE59-X2 has also been launched. LE59-X2 not only inherits the advantages of the previous two generations of loaders, but also achieves a new upgrade in terms of product appearance, key performance and use cost. . The use cost of pure electric loaders is low. Calculated based on 3,000 working hours, a single pure electric loader can save hundreds of thousands of yuan per year, and can reduce carbon dioxide emissions by about 142 tons and 38 tons of carbon emissions, resulting in huge economic and environmental protection. effect.
Technology wins
The Shantui LE56-X2 pure electric loader delivered this time will serve the material transfer work. Under the needs of clean production and efficiency improvement, the Shantui pure electric loader has the advantages of zero emission and high efficiency.
lower cost of use
Pure electric drive, zero emission, more environmentally friendly; low energy consumption, few maintenance items, and the use cost is about 50% of the conventional diesel model, which greatly reduces the customer's use cost.
Transmission system
The traveling motor directly drives the gearbox, which has higher transmission efficiency. It is matched with Shantui's self-made drive axle, and the whole machine has large tractive force, high efficiency and energy saving. The traveling motor can realize stepless speed regulation from zero speed to relatively high speed, the whole machine starts smoothly and has little impact.
Power battery system
The power battery pack is charged with dual-gun fast charging technology, which can be fully charged in 1 hour; the large-capacity high-performance power battery pack is used, which has strong power and can work continuously for 6-10 hours, with reliable performance and long battery life;
Hydraulic system
It adopts dual-pump confluence working hydraulic system and coaxial flow amplifying steering hydraulic system, which has high working efficiency and stable and reliable steering. It is equipped with pilot control, which is easy to operate. The handle integrates the functions of FNR gear, horn and KD key, and the controller controls according to the pilot pressure. Motor speed; optimized hydraulic pipeline layout, upgraded to linear over-frame articulation, more reasonable structure; variable speed hydraulic system adopts independent motor variable speed pump, with reliable and stable performance.
Braking System
The dual-circuit full hydraulic braking system is adopted, and the braking is more reliable; releasing the accelerator pedal and depressing the brake pedal has the function of energy recovery.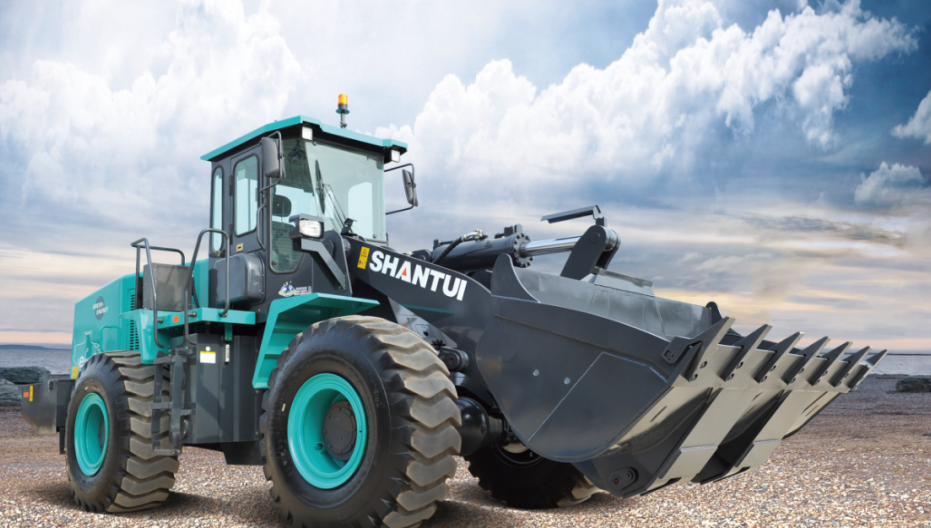 Since its listing, the application scenarios of Shantui pure electric loaders have become increasingly abundant, and the monthly order volume has repeatedly hit a new high. Batches of Shantui pure electric loaders have been sent to customers all over the country. The good situation of their production and sales is booming, thanks to the trust and favor of customers, which also shows that Shantui pure electric loaders are actively practicing green and sustainable development. The concept of sustainable development and the confidence to promote the transformation and upgrading of the industry with technological innovation.
The success of this delivery is not only a testament to the high quality of Shantui products, but also a continuation of the reputation of Shantui products. With the mission of "making construction easier", Shantui has never stopped in updating products and innovating service models. overstep. In the future, Shantui will continue to take products as the cornerstone, constantly pursue more powerful configuration, better performance and more comfortable experience, and provide excellent construction machinery products and services to global customers. Editor / Zhao E
0
Collect