Construction Frontline
12GW! Mingyang Smart Signs Korean Offshore Wind Power Project
South Korea plans to add 12GW of offshore wind capacity by 2030
Mingyang Intelligent and South Korea's Unison have reached a strategic cooperation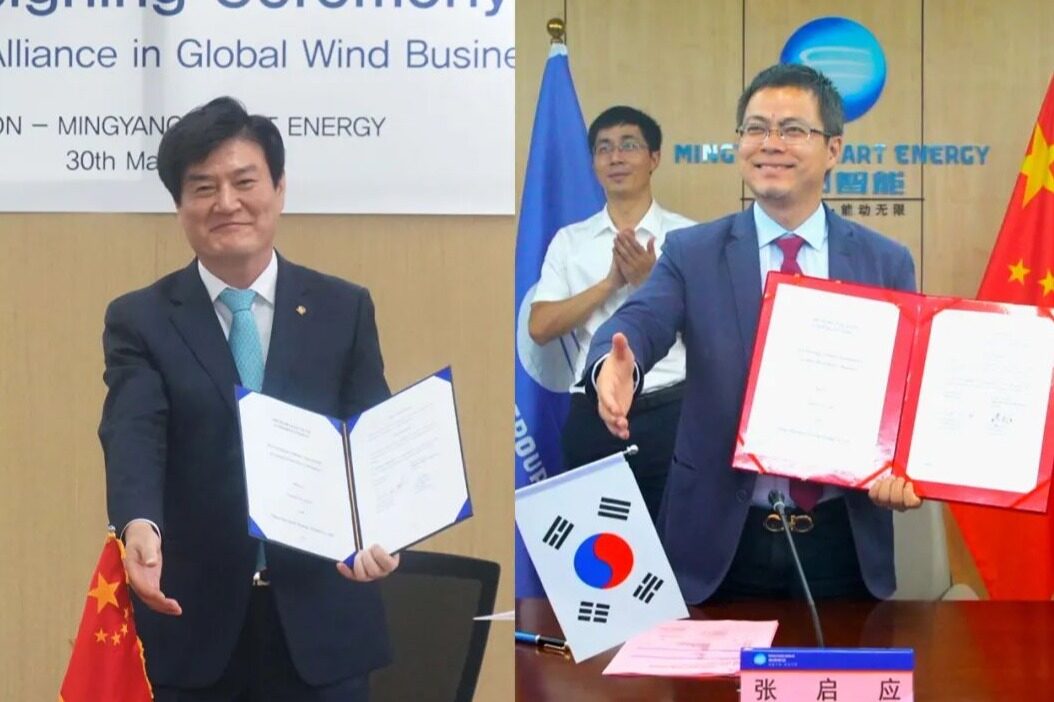 On the afternoon of May 30, 2022, Mingyang Intelligent signed a strategic cooperation agreement (MOU) with Unison Co., Ltd. (hereinafter referred to as "Unison"), a Korean wind turbine manufacturer and wind power generation enterprise. The signing ceremony was held via video link. Zhang Qiying, President and Chief Technology Officer of Mingyang Intelligence, signed the agreement with Hwa-do Heo, President of Unison, Zhang Chuanwei, Chairman and CEO of Mingyang Intelligence, and Cho Hwan-ik, President of Unison. Wait for the witnessing ceremony.
In recent years, the South Korean government has vigorously promoted the development of offshore wind power. In 2030, it plans to add 12GW of offshore wind power installed capacity to achieve the goal of reducing South Korea's greenhouse gas emissions to 40% of the 2018 level by 2030. At the same time, in order to promote the development of domestic wind power technology and industrial chain in South Korea, the South Korean government has proposed a certain proportion of localized procurement for the procurement of major components in the construction of wind power projects. In this context, as an important step to enter the Korean offshore wind power market, Mingyang Intelligent is actively looking for Korean strategic partners. The conclusion of this cooperation will promote the interaction and resource integration of the wind power industry chain between China and South Korea, and reduce the cost of wind power generation.
Based on the signing of this strategic cooperation, Mingyang Smart and Unison will jointly expand the local and overseas offshore wind power business in Korea in various aspects, promote the research and development and optimization of fixed and floating offshore models suitable for the Korean market, and promote the localization of the wind turbine supply chain. Chemical cooperation to explore the development of wind project resources.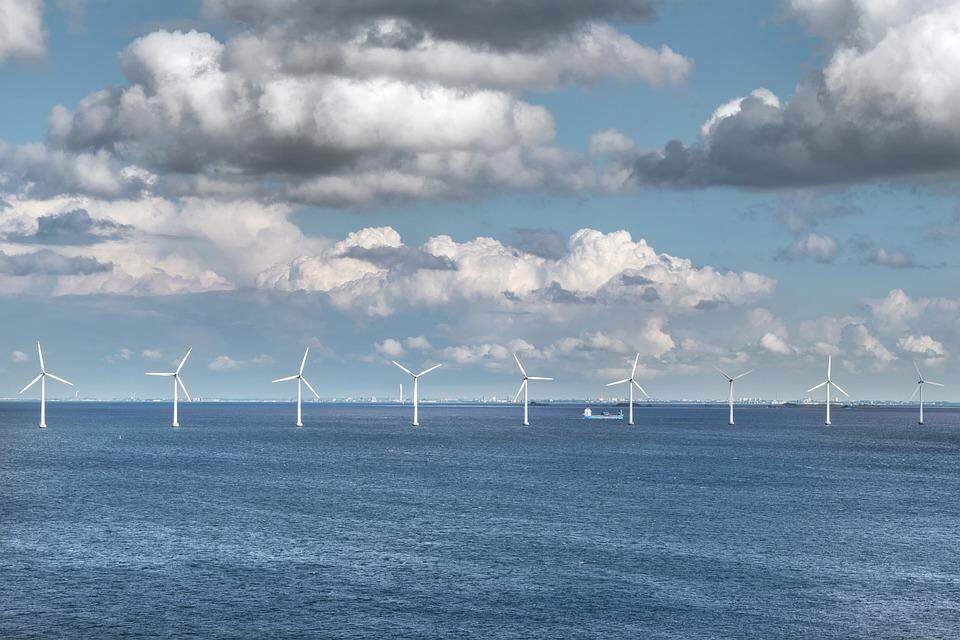 Zhang Qiying, President of Mingyang Intelligence, said about this cooperation: "Mingyang and Unison are both companies that attach importance to technology research and development, Mingyang's rich experience in offshore wind power and floating technology, and Unison's professionalism in the Korean market, global business capabilities and influence. It is expected that there will be huge synergies, and we believe that we can achieve results together in the global market."
The main person in charge of Unison, who drafted the cooperation agreement, said that the two parties will build a wind power center in South Korea and cooperate in the research, accessories, production and operation and maintenance of wind power generators. Unison and Mingyang will jointly promote the development of the Korean and global wind power market. Keywords: One Belt One Road, One Belt One Road News, One Belt One Road Project
It is reported that Unison is a listed wind turbine OEM in South Korea, ranking first in the domestic market share. Since 2005, Unison has been the first to build the largest wind power park in South Korea, and the first to develop local wind turbines in South Korea. It is currently developing 10MW large-scale offshore wind turbines, and has a complete wind power business chain.Editor/XuNing
0
Collect