Forum
Aid-Tibet cadres' investment promotion project was signed in Lhasa
A total of 26 projects were signed this time, with a planned investment of 7.2098 billion yuan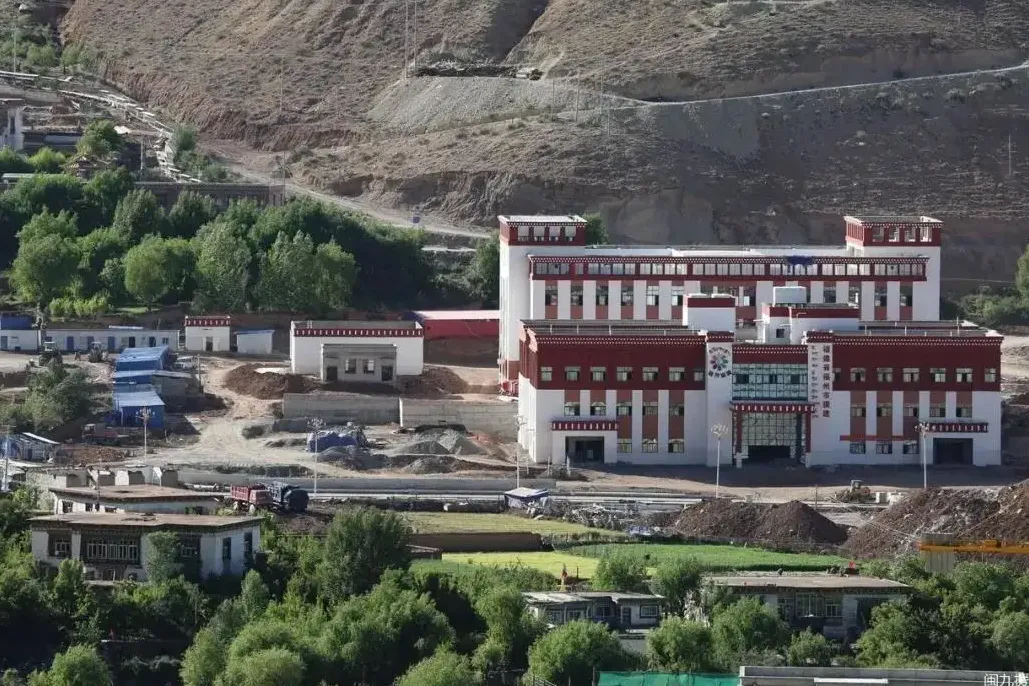 On May 31, 2022, the Tibet Autonomous Region held a centralized signing of investment promotion projects for cadres in Tibet in Lhasa. Chen Yongqi, Deputy Secretary of the District Party Committee and Executive Vice Chairman of the Autonomous Region, attended and delivered a speech. Lai Jiao, member of the Standing Committee of the District Party Committee and head of the Organization Department, presided over the signing ceremony.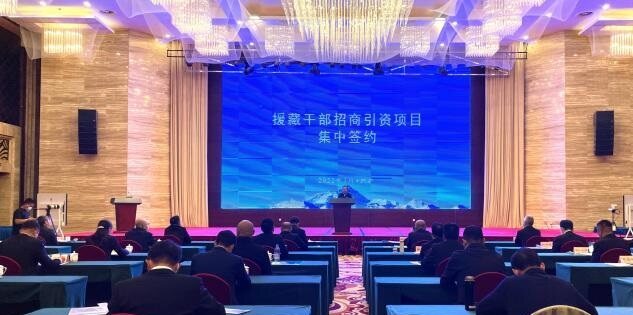 This centralized signing adopts a combination of online and offline signing. The vice mayors of each city in charge of investment promotion and enterprise representatives sign contracts. A total of 26 projects have been signed, with a planned investment of 7.2098 billion yuan, of which online projects are 30 million yuan.
Chen Yongqi emphasized that Tibet is an important national strategic resource reserve base and clean energy base, as well as an important channel opening up to South Asia. It has significant geographical advantages and unique resource endowments. With the in-depth implementation of the "Belt and Road" construction, the implementation of the "dual carbon" goal, and the development of the western region, Tibet's economic and social development has ushered in a once-in-a-lifetime strategic opportunity. The new autonomous region party committee with Secretary Wang Junzheng as the squad leader grasped the overall situation, clearly proposed the strategic decision to promote the "four creations" and strive to achieve "the four leading the way", and clarified the layout of accelerating the development of the "eight major industries". By deepening reform and opening up, and striving to create a first-class business environment that is beneficial to enterprises and the people, Tibet has gradually emerged as a "pure land" for investment with great potential and a "highland" for prosperous businesses. It is hoped that the vast number of enterprises will invest in Tibet, deeply cultivate Tibet, and build Tibet, and jointly write a new chapter of long-term stability and high-quality development in Tibet. It is hoped that the vast number of cadres and talents assisting Tibet will promote and promote Tibet through multiple channels and multiple dimensions, so as to attract and drive more enterprises and businessmen to visit Tibet, communicate and negotiate, and invest in Tibet.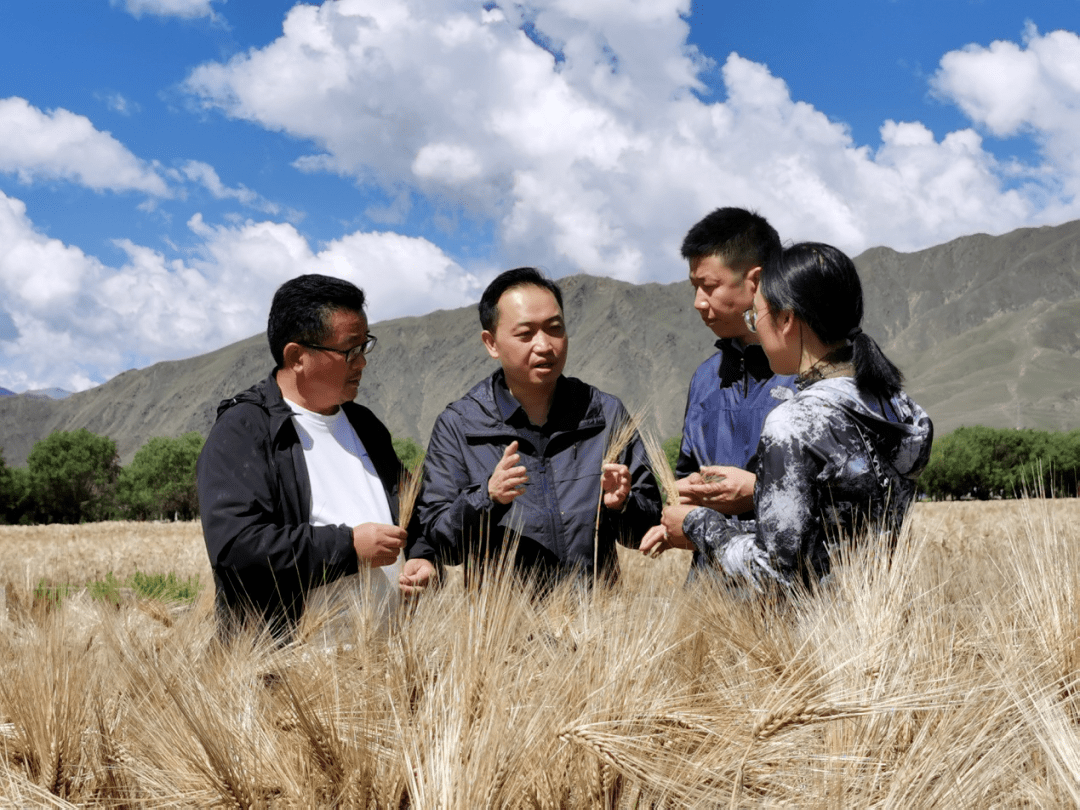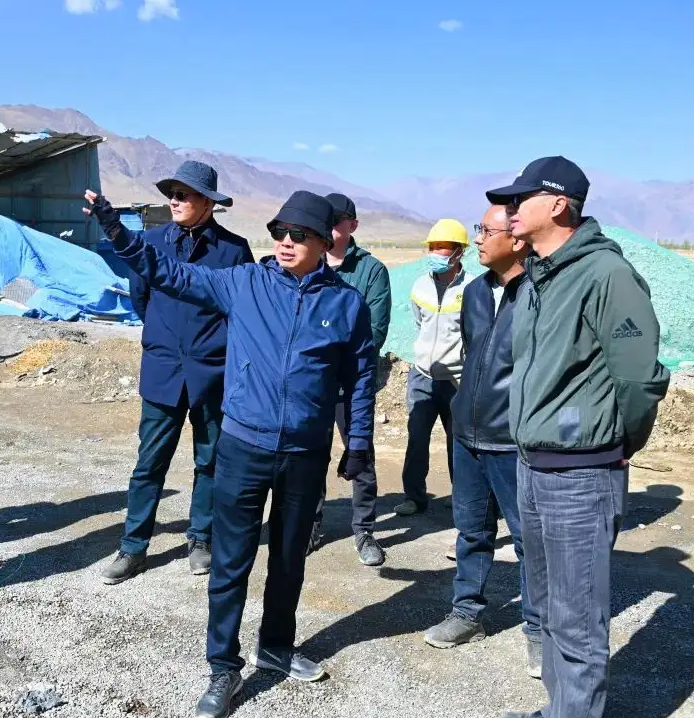 Since 2022, based on the actual economic and social development and resource endowments of the recipient regions, the Tibet Aid Teams from various provinces and cities have collected a total of 343 investment intentions from companies outside the region to invest in Tibet, established an information database of companies with investment intentions, and visited 35 target companies. Family. A total of 29 investment promotion activities have been held (co-organized), 45 batches of companies from outside the region have been organized to visit Tibet, and 301 local people have been employed through investment promotion projects.
Since 2022, good results have been achieved in attracting investment for cadres in Tibet. A total of 105 projects with a planned investment of 15.738 billion yuan have been signed between the provincial and municipal aid-to-Tibet teams and relevant investors.
At the same time, the 16 central enterprises' aid work teams in Tibet have collected 19 investment intentions from enterprises outside the area, held (co-organized) 5 investment promotion conferences, invited enterprises from outside the area to visit Tibet in 9 batches, and implemented 10 projects. The capital is 70 million yuan. Editor / Zhao
0
Collect