Municipal
Jiangsu Oriental Jurassic Phase I Project Started
The overall planning area of ​​the project is about 1,600 mu, which is divided into two phases of construction
The first phase will be completed in 2025, and the second phase is expected to start construction in 2025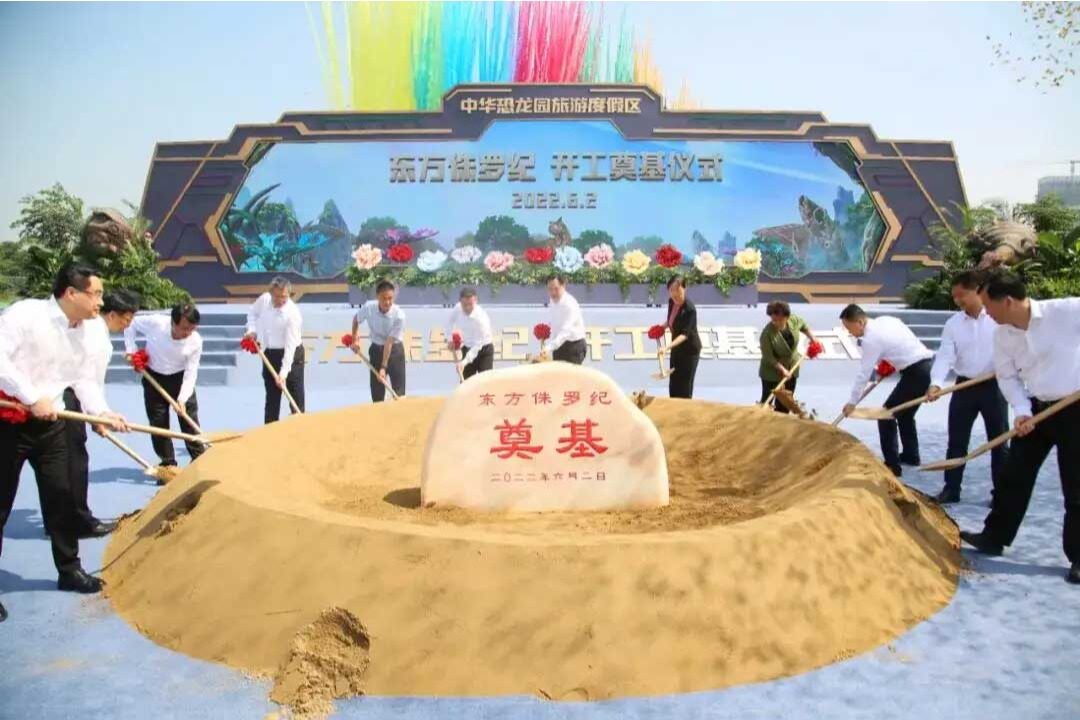 On June 2, 2022, a major project in Jiangsu Province, "Oriental Jurassic", started construction in Tianning District, creating a new landmark for the cultural and tourism industry and a new engine for urban vitality.
It is understood that "Oriental Jurassic" is located in the east of China Dinosaur Park Tourist Resort in Changzhou City, Jiangsu Province. It will focus on building Dinosaur Planet, Interstellar Space City, Chuangzhi Headquarters, Waterfront Ecological Park and a number of themed resort hotels, forming a new generation of A national-level comprehensive tourist resort, which will help the construction of Changzhou's cultural and tourism center and the Yangtze River Delta leisure and vacation center. "Oriental Jurassic" will be divided into two phases of construction. The core projects of the first phase are "Dinosaur Planet" and "Dinosaur Man Castle Hotel", a large-scale disaster prevention and hedging education and research base. The project will start construction in 2022 and be completed in 2025; The second phase will integrate the theme of "spaceflight" into large-scale indoor amusements, themed hotels and fashion shopping to create a world-class tourist destination. Construction is expected to start in 2025.
After completion, the "Oriental Jurassic" will be integrated with the established area of China Dinosaur Park Tourism Resort, and the east and west will be linked together, releasing the aggregation effect of the resort, further enriching the product connotation of China Dinosaur Park Tourism Resort, and enhancing the market competitiveness of the resort. , to build the Shanghai-Nanjing line's leading one-stop tourism and vacation destination.
In recent years, Changzhou has deeply explored the historical and cultural heritage, promoted the deep integration of culture and tourism, and emerged a group of enthusiastic cultural and tourism enterprises represented by Dinosaur Park Group. Affected by the epidemic, the cultural tourism industry is facing unprecedented challenges. Changzhou Mayor Sheng Lei requested that Tianning District will try its best to provide the best service, greatest support and strongest guarantee for the "Oriental Jurassic" project, and strive to realize the project's early completion and operation; the Changzhou Municipal Party Committee and Municipal Government will also eliminate all difficulties, Create all conditions to escort the advancement of the project and the development of the enterprise. Editor/He Yuting
0
Collect