Product
The world's largest tower crane was shocked off the assembly line in XCMG!
XCMG XGT15000-600S weighs more than 4,000 tons and is jointly developed by XCMG and China Railway Bridge Bureau
Weighing 4,000 tons and capable of lifting 35 J-20 fighter jets to a height of nearly 143 stories at a time, this giant Optima's steel heavy weapon rolled off the production line at XCMG on June 2, 2022. As the world's largest tower crane, XCMG XGT15000-600S is a milestone, marking that China's tower cranes have gained the initiative and the right to speak in the world's industry.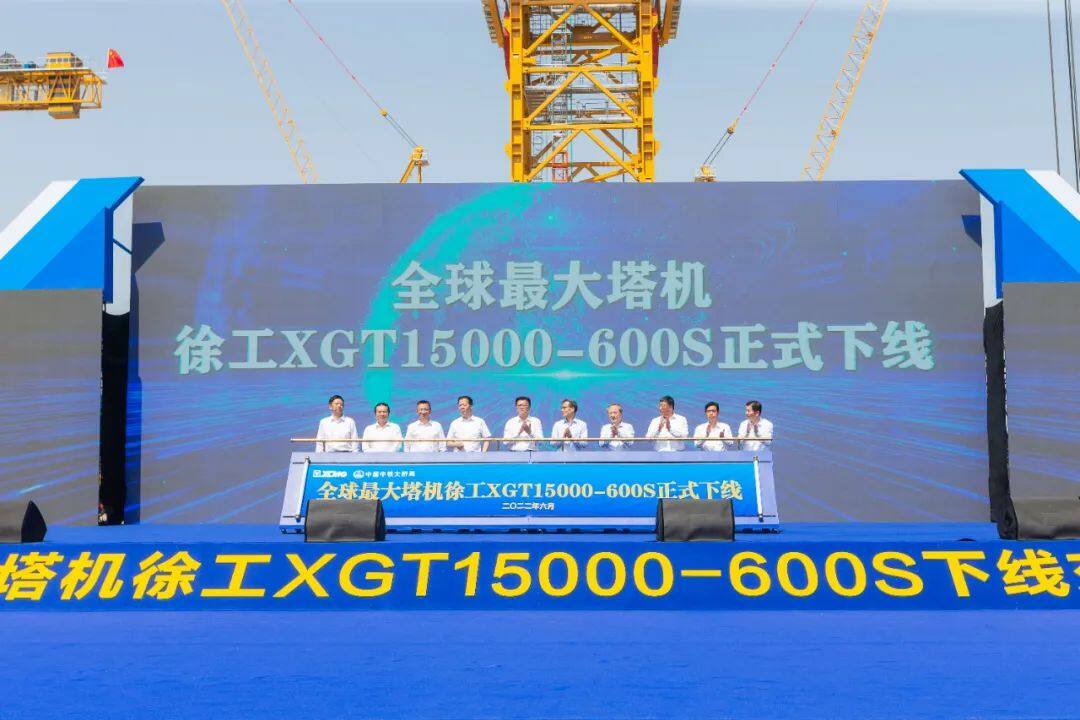 XGT15000-600S was jointly developed by XCMG and China Railway Bridge Bureau. The maximum lifting height is 400 meters and the maximum lifting weight is 600 tons. It has broken through more than 60 key core technologies and more than 20 world-class technical problems, and will effectively solve the project's hoisting components. Industry construction problems such as high construction height and large operation span.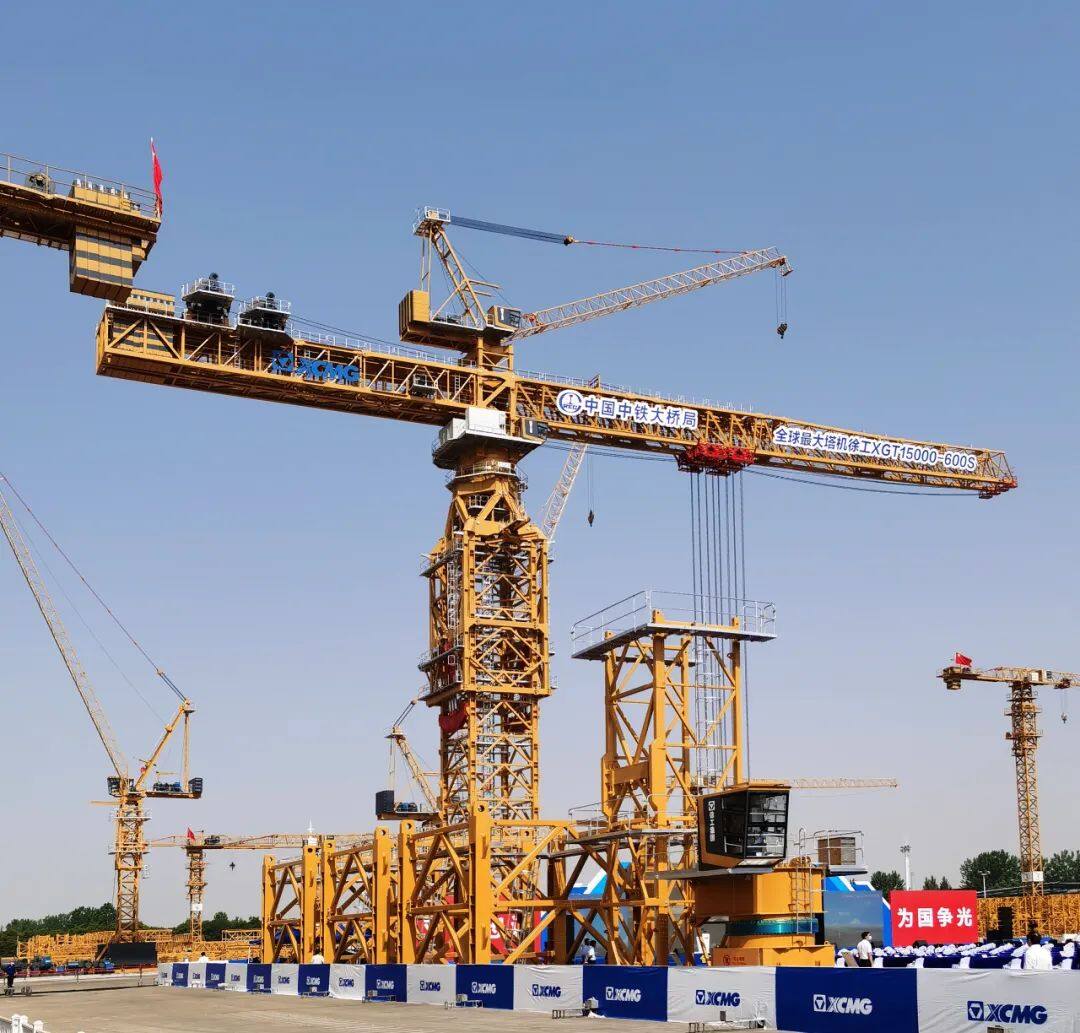 According to Mi Chenghong, the chief designer of the product, this super equipment for super engineering has 10 world-first technologies such as double-sided six-cylinder synchronous jacking, four-mechanism double-amplitude cooperative operation, and hydraulic system closed-loop balanced pump control. The comprehensive technical level of the machine is in the leading position in the world. "We have also set 10 world records in the industry. For example, the lifting moment can reach 15,000 tons, which means giving me a 200mm bracket that can lift the aircraft carrier Shandong."
After the tower crane is delivered to China Railway Bridge Bureau, it will be used for the world's largest span cable-stayed bridge - Changtai Yangtze River Bridge and the world's first dual-purpose road-rail cable-stayed bridge with double main spans exceeding one kilometer - Chaoma Intercity Railway Ma'anshan The construction of the highway-railway Yangtze River Bridge will complete a series of steel tower hoisting operations with a maximum hoisting weight of more than 500 tons at an altitude of more than 300 meters to meet the new needs of large-scale development of bridge construction modules.Editor/Ma Xue
0
Collect