Interconnection
Small project of Chinese enterprise solves travel problem in Kiribati
This small but beautiful bridge project is the first infrastructure construction project in Kiribati aided by China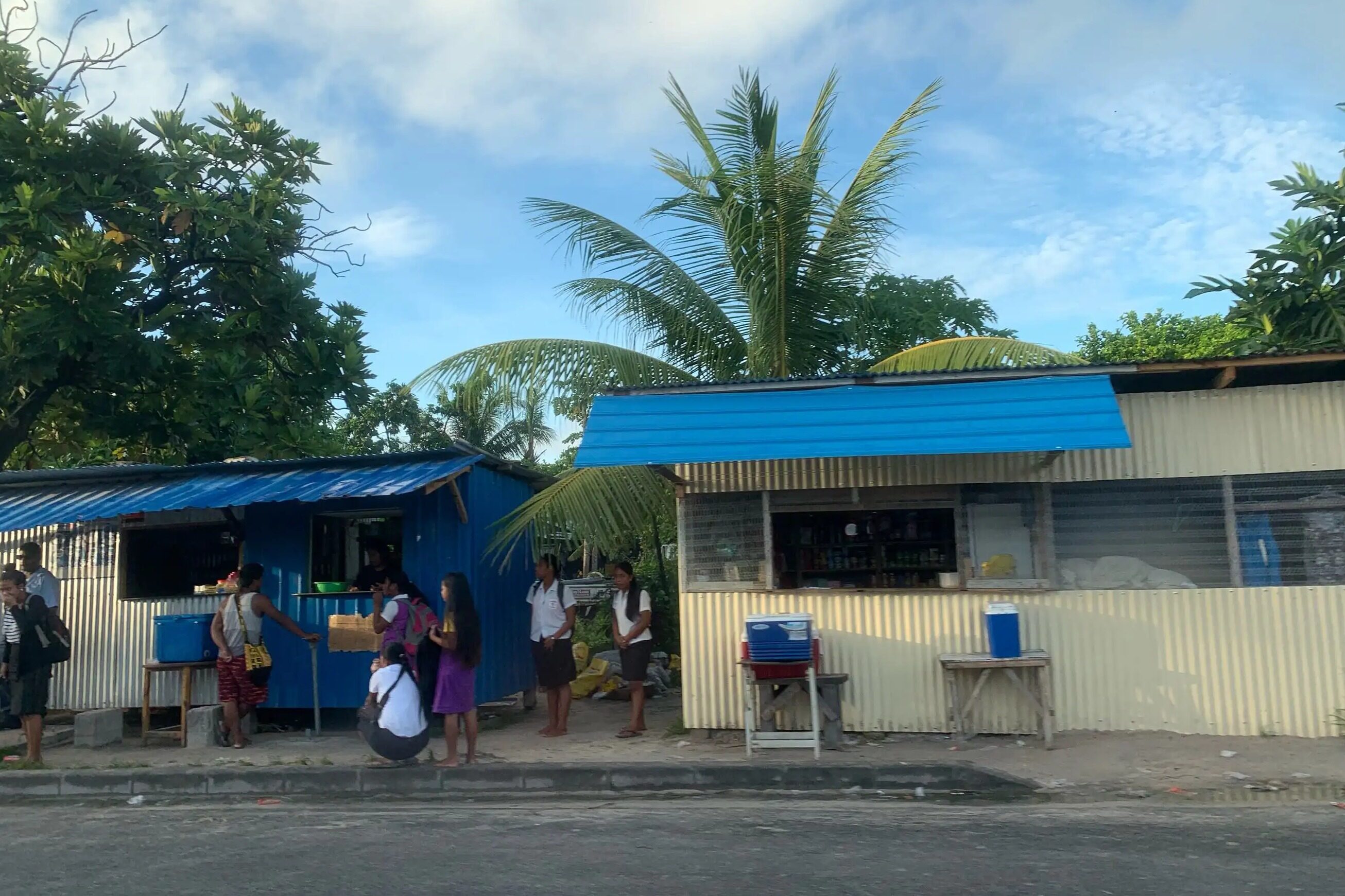 Kiribati, an island country located in the middle of the Pacific Ocean, consists of more than 30 islands and atolls. Bridges are one of the important supports for local people to travel. In Tarawa, the capital of Kiribati, a bridge built by a Chinese company has solved the travel problem that has plagued local people for many years.
Consisting of a group of atolls, Tarawa is the most densely populated place in Kiribati, with about half of the country's population. The only way to connect North and South Tarawa is a bridge, which has fallen into disrepair and has become inaccessible to traffic. People in the nearby Buta Village have long faced the problem of travel difficulties, and goods can only be transported by human beings. After the resumption of diplomatic relations between China and Kiribati, China has sincerely helped Kiribati to develop its economy and improve people's livelihood. The reconstruction of the bridge connecting the north and south of Tarawa has become the first infrastructure construction project assisted by China to the Kiribati side.
In late December 2021, the project site work will begin to be implemented. The China Railway First Bureau, which undertook the project, overcame multiple difficulties such as high temperature, tidal effects, and sudden epidemics, and quickly built a durable bridge. In April 2022, the project successfully passed the completion acceptance of the Ministry of Infrastructure of Kiribati. With the completion of the bridge, vehicles can travel between Buta Village and South Tarawa, and emergency vehicles such as fire trucks can enter Buta Village. village.
Huang Wei, project manager of China Railway First Bureau, said that the project team carried out careful design and meticulous construction. Considering that it is extremely inconvenient for the villagers to travel in Buta Village, the focus of the project implementation is on the one hand to complete the project as soon as possible, and on the other hand to provide the local people with a safe, continuous and reliable travel road.
Give a man a fish, but teach a man to fish. During the construction of the project, all the Chinese companies hired local employees. A total of more than 30 people were recruited from Buta Village, with a total of more than 9,000 working hours. This move not only created job opportunities for local villagers, but also imparted Chinese technology and operation skills to the locals during the construction, which was widely praised by the villagers.
Villager Joe Passad runs a small factory making cement hollow bricks in Buta Village. In the past few years, the factory was on the verge of closing due to restricted access conditions and few customers. After the project started, Passad and his sons were involved in construction on the site. He said that after the bridge is repaired, he can receive more orders, and the finished bricks can be sold and shipped quickly.
Binati runs a small shop in Buta Village, selling rice, flour, oil and other daily necessities. When the bridge was not repaired, Binati could only hire temporary workers at the old bridge to carry the goods across the bridge little by little, and then transport them to the store more than 800 meters away by cart, which was time-consuming and expensive. Now, as long as wholesalers know when the tide is down, they can drive directly to the door of the store. Keywords: One Belt One Road, One Belt One Road News, One Belt One Road Project
Now, the bridge has become an important passage connecting North and South Tarawa. In order to better benefit local people's livelihood and promote economic development, China and Kiribati are conducting a feasibility study on the construction of the main bridge of Buta Bridge and surrounding roads. The infrastructure construction connects the hearts of the people of China and Kiribati and strengthens the friendship between China and Kiribati.Editor/XuNing
0
Collect