Technology
Great horsepower! big space! Hercules! SANY Jiangshan dump truck was born
Jiangshan dump truck has stronger carrying capacity, excellent comfort and sufficient horsepower, which is worthy of customers' trust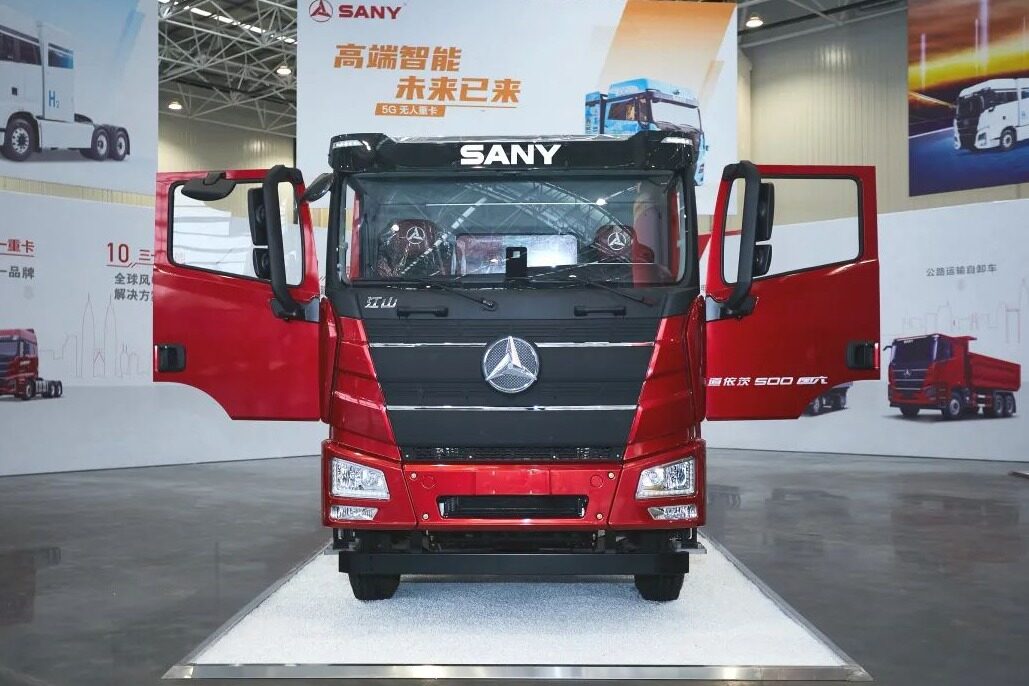 With the accelerated pace of infrastructure construction and the rapid development of the logistics industry, dump trucks have become an indispensable commercial vehicle. SANY Heavy Truck has launched a strong dump truck product with stronger carrying capacity, excellent comfort and sufficient horsepower. It mainly focuses on short- and medium-distance composite transportation of sand, gravel and coal.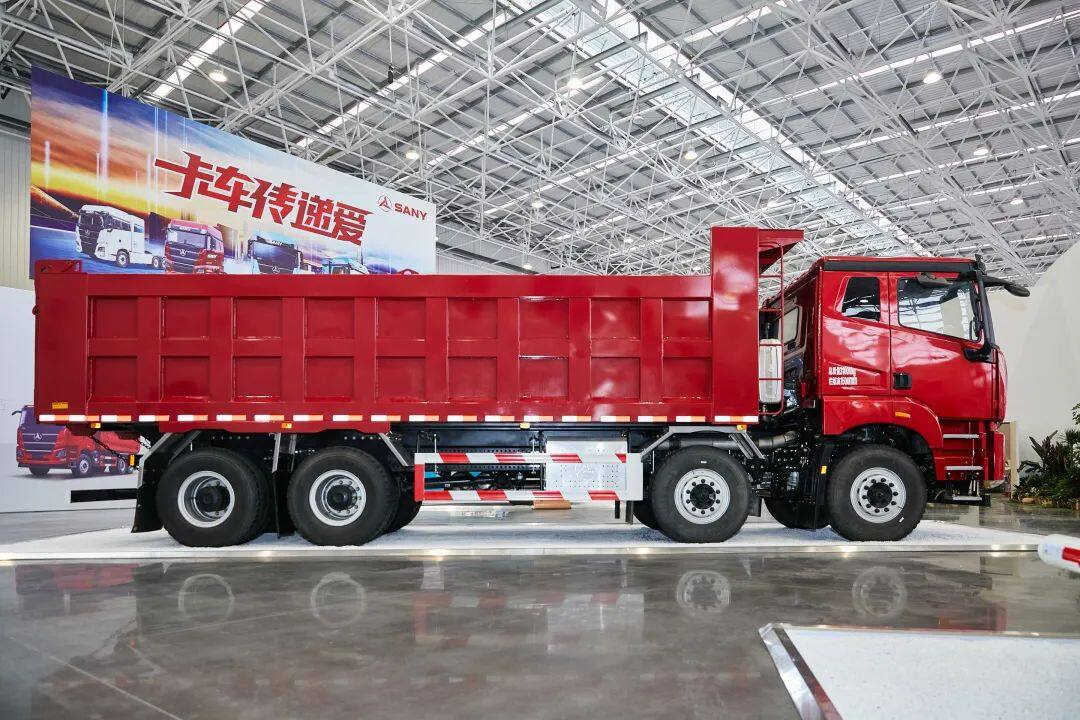 Optimum configuration of power chain
Jiangshan dump truck is equipped with Deutz D13 National Sixth Red engine + Fast 12-speed direct-speed gearbox + Hande Z300 wheel reduction axle, 500 horsepower engine matched with direct-speed gearbox and high-speed double reduction bridge vehicle, making Jiangshan The dump truck has strong power, and the acceleration and climbing ability of the whole vehicle are super strong.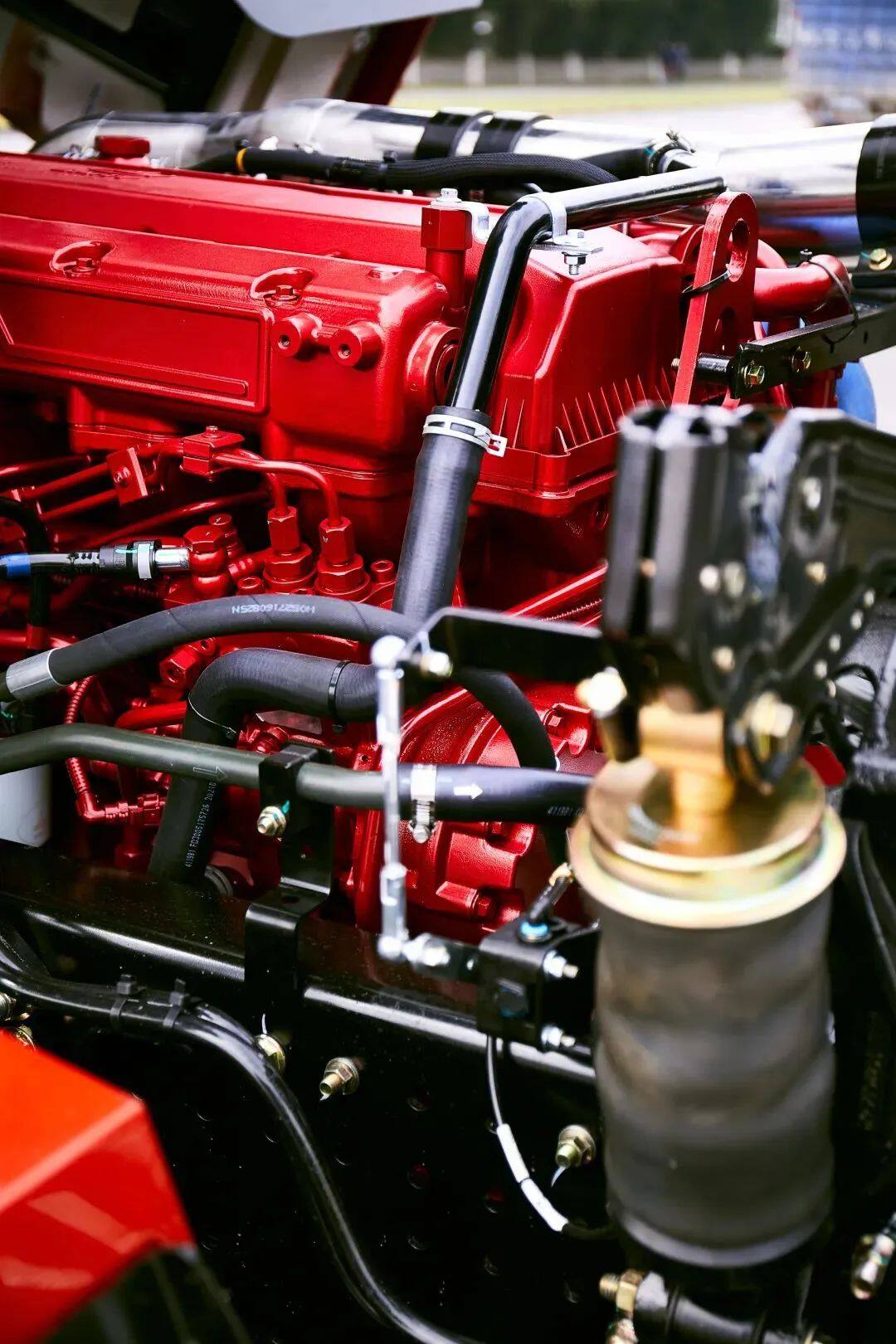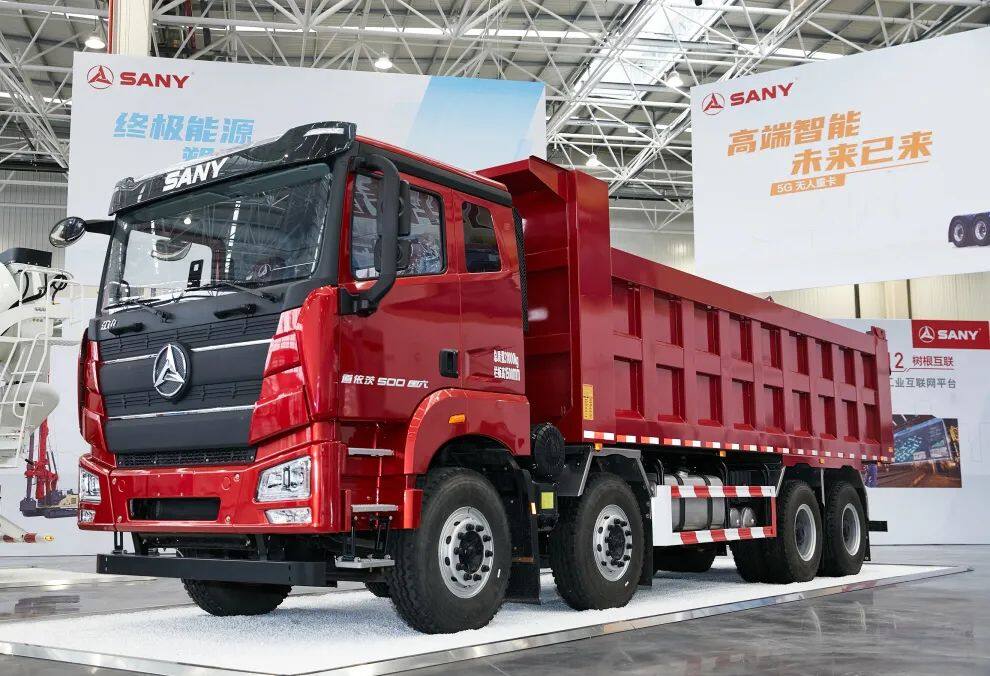 Low dead weight and high load
Jiangshan dump truck structure simulation optimization, matching lightweight axles, new optimized balance beams, the weight of the vehicle does not exceed 16 tons. Equipped with a reinforced suspension system, the axles and leaf springs have stronger bearing capacity, the frame has high bearing capacity, high torsion resistance, and the balance shaft is highly reliable. The entire vehicle has undergone extreme environmental durability tests, making it more resistant and durable.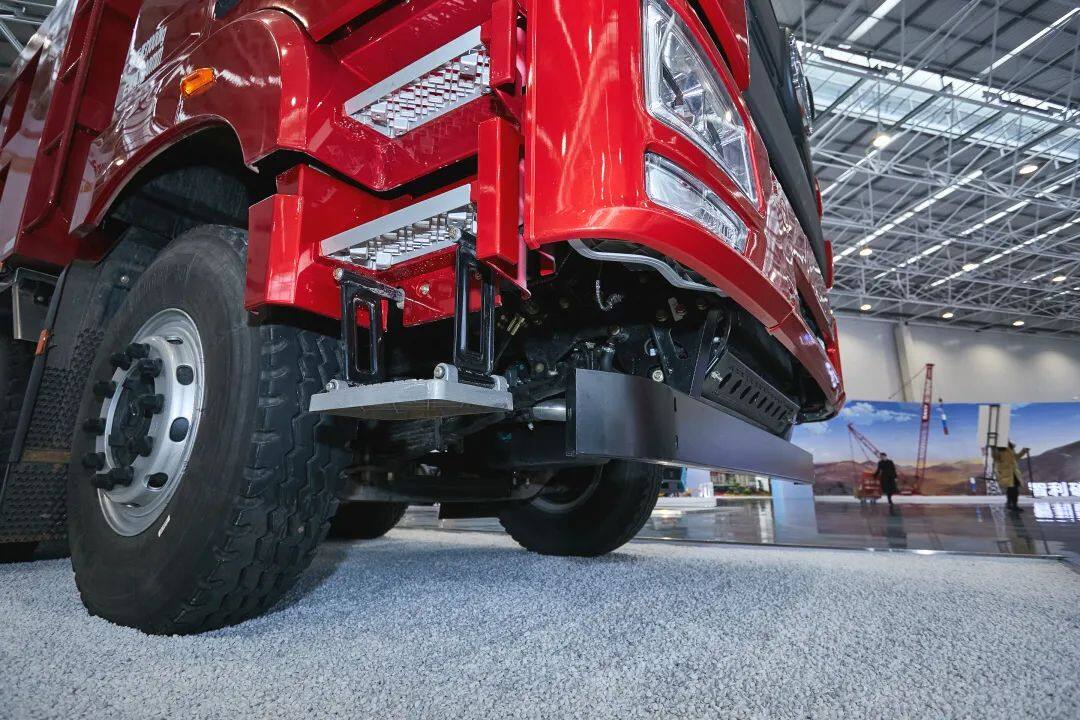 The ground clearance is better than the competition
Jiangshan dump truck bumper, cooling module, oil pan, fuel tank and other parts have better ground clearance than similar products, better passability, reasonable load distribution, and rational use of space.
Jiangshan dump truck lowers the center of gravity of the vehicle, ensuring that the vehicle runs more smoothly under the premise of high passability. Matching 5.262 large speed ratio double reduction bridge, high water fording seal, high climbing degree, over mountains and mountains, wading mountains and waters, like walking on flat ground!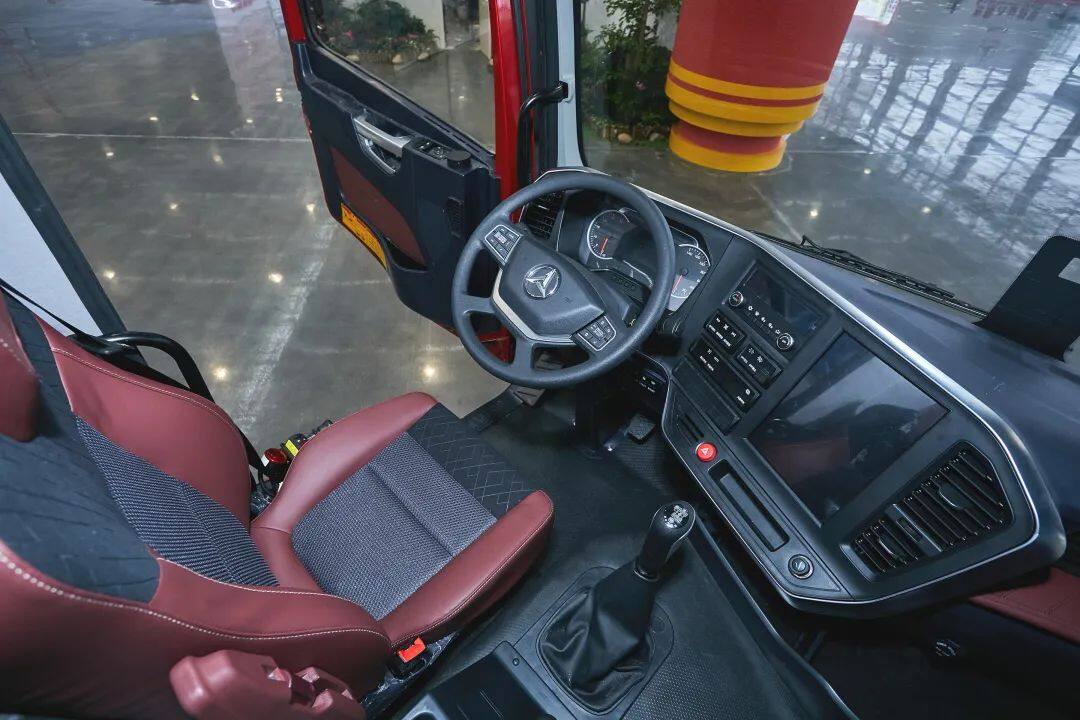 Spacious and quiet ride
Jiangshan dump truck is equipped with SANY's self-developed Jiangshan cab, which has an ultra-wide driving space, excellent sealing performance, and excellent NVH performance. It can ensure excellent comfort whether it is running on national roads, provincial roads, or construction sites.
In addition, the standard 7-inch LCD instrument + 12-inch LCD touch screen + 720mm zero pressure sleeper + ergonomic smart seat, driving and riding are both comfortable, intelligent and convenient.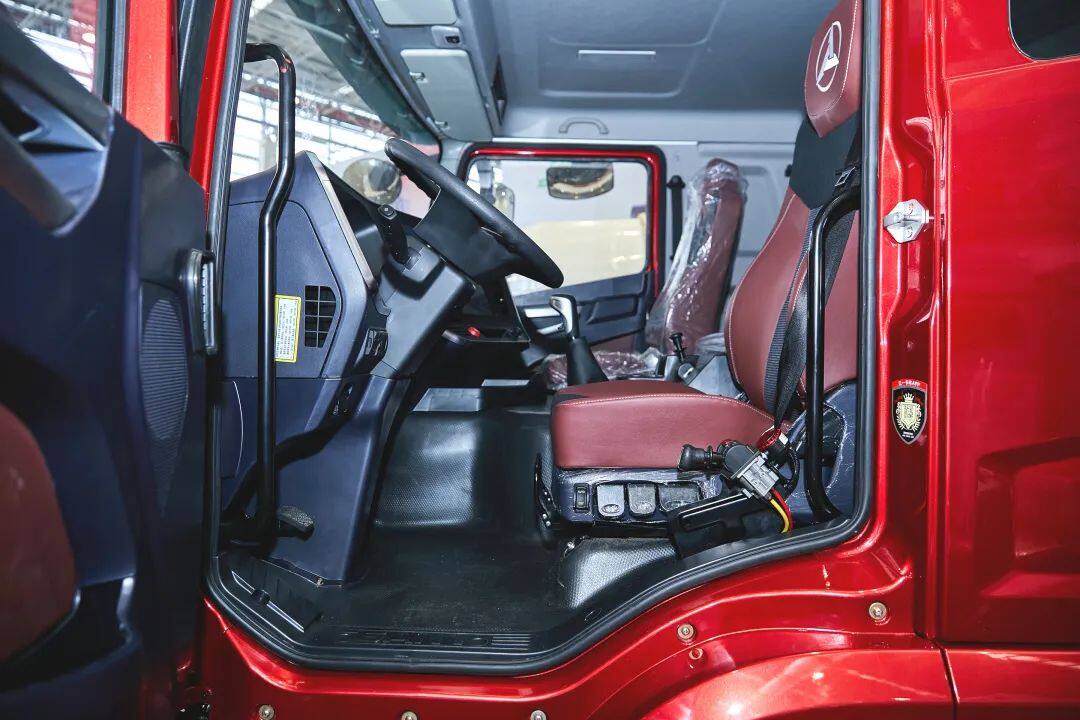 Reduce braking distance
Jiangshan dump trucks use the German Volkswagen quick-plug technology, and the air tightness is extremely high. Shorter braking distance: Knorr-Bremse ABS is matched with a four-circuit protection valve, the braking distance is higher than that of similar products in the industry, the braking distance is shorter, and the safety is more guaranteed. (Please indicate Seetao.com www.seetao.com for reprints) Seetao.com Machinery Column Editor/Zhao E
0
Collect