Interconnection
Pakistani Prime Minister Attends Opening Ceremony of Gwadar East Bay Expressway
Gwadar East Bay Expressway will connect Pakistan's external roads
New Gwadar International Airport and East Bay Expressway will together be a local transport hub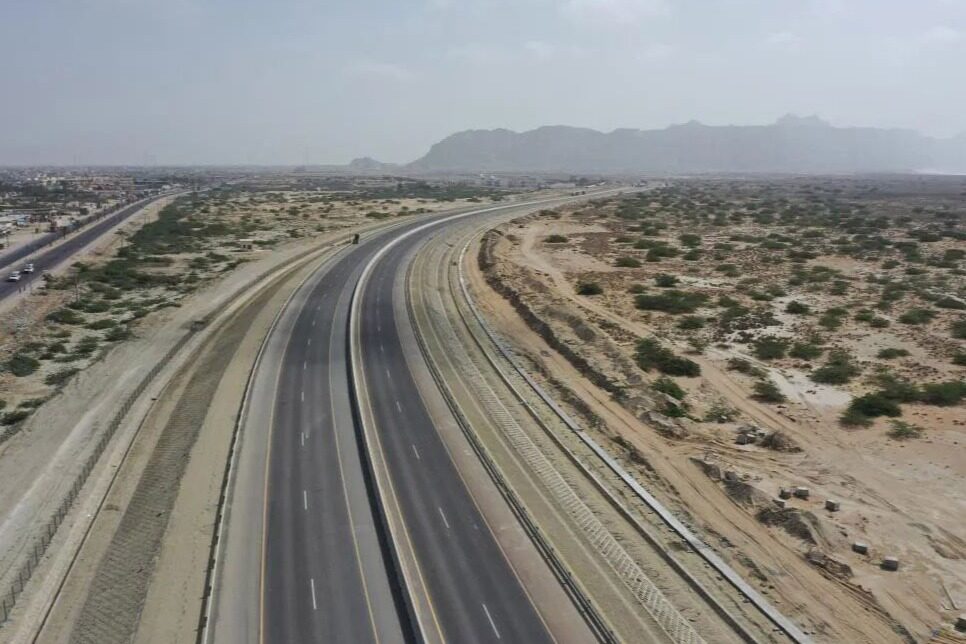 On June 3, 2022, the opening ceremony was held in Gwadar, Balochistan, southwestern Pakistan. In his speech, Pakistani Prime Minister Shabazz Sharif thanked China for its assistance and the hard work of Chinese builders. He said that the East Bay Expressway is a high-quality highway built by China. After opening to traffic, it will be connected to the national highway of Pakistan, opening up the transportation channel between Gwadar Port and Karachi.
Shabazz said that China has donated solar power equipment to thousands of households in Gwadar, aided in the construction of hospitals and other livelihood infrastructure, and will also aid in the construction of desalination plants. The Pakistani side appreciates the Chinese side's great contribution in helping to solve the people's livelihood issues in Gwadar, and thanks the Chinese side for fully taking care of the interests of local fishermen during the design and construction of the East Bay Expressway and paying attention to the protection of the national natural heritage cherished by the Pakistani side such as geology and landforms. Dar construction speed.
Pang Chunxue, Chargé d'Affaires of the Chinese Embassy in Pakistan, said in his speech that China attaches great importance to people's livelihood in Gwadar, and is willing to continue to promote the development of Gwadar's health care, education, vocational and technical personnel training and other fields of people's livelihood, and strive to help local people solve the shortage of electricity and fresh water resources. problems, promote the construction of a smart, green and modern Gwadar Port, so that the local people can share the high-quality development achievements of the China-Pakistan Economic Corridor.
With the joint efforts of China and Pakistan, the China-Pakistan Economic Corridor project in Gwadar Port was successfully implemented. The construction of Dongwan Expressway aims to benefit the local people, and the needs of local fishermen are fully considered in the design and construction. In the future, when the new Gwadar International Airport is completed, it will work with the East Bay Expressway to promote Gwadar as a regional transportation hub and create a better life for the local people. Keywords: One Belt One Road, One Belt One Road News, One Belt One Road Project
The Gwadar East Bay Expressway starts from Gwadar Port in the south, with a total length of 19.49 kilometers. The end point is connected to Pakistan National Highway 10. It is one of the early harvest projects of the China-Pakistan Economic Corridor. The project was undertaken by China Communications Construction Co., Ltd. and officially started construction in 2017. On the same day, the groundbreaking ceremony of China-aided projects such as the Gwadar desalination plant in Pakistan was also held.Editor/XuNing
0
Collect