Company
BYD forklift drives the future with technological innovation
BYD Forklift Launches Lithium Iron Phosphate Electric Forklift, the Latest Effort in Environmental Protection and Carbon Reduction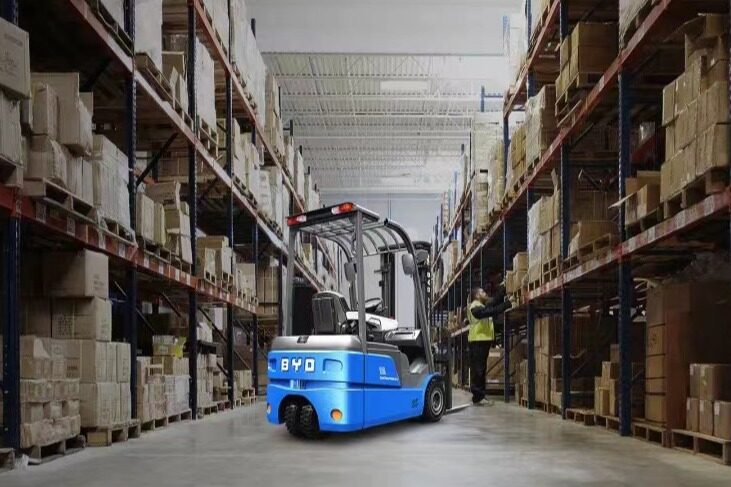 Today, the lithium battery industry has ushered in another blowout period. BYD forklifts are deployed ahead of schedule. 10 years ago, they took the lead in proposing the new product thinking of "taking new energy as the foundation and high quality as the standard", and created the BYD lithium battery forklift. , which has reshaped the new industrial pattern of the entire Chinese forklift industry. As a leader in the new energy forklift industry, how does BYD forklift maintain its own advantages, and how should it adapt to the general trend of environmental protection and continue to expand its achievements?
Starting from the source, solving industry problems
BYD has been working in the field of new energy for more than 20 years, and has firmly grasped the key core technology of new energy battery manufacturing. From its debut to becoming a superstar in the forklift industry, BYD forklifts, relying on its unique lithium battery technology advantages and insisting on independent innovation, have brought technological innovations to the entire forklift industry again and again, eradicating the environmental problems that have plagued the entire forklift industry for many years. .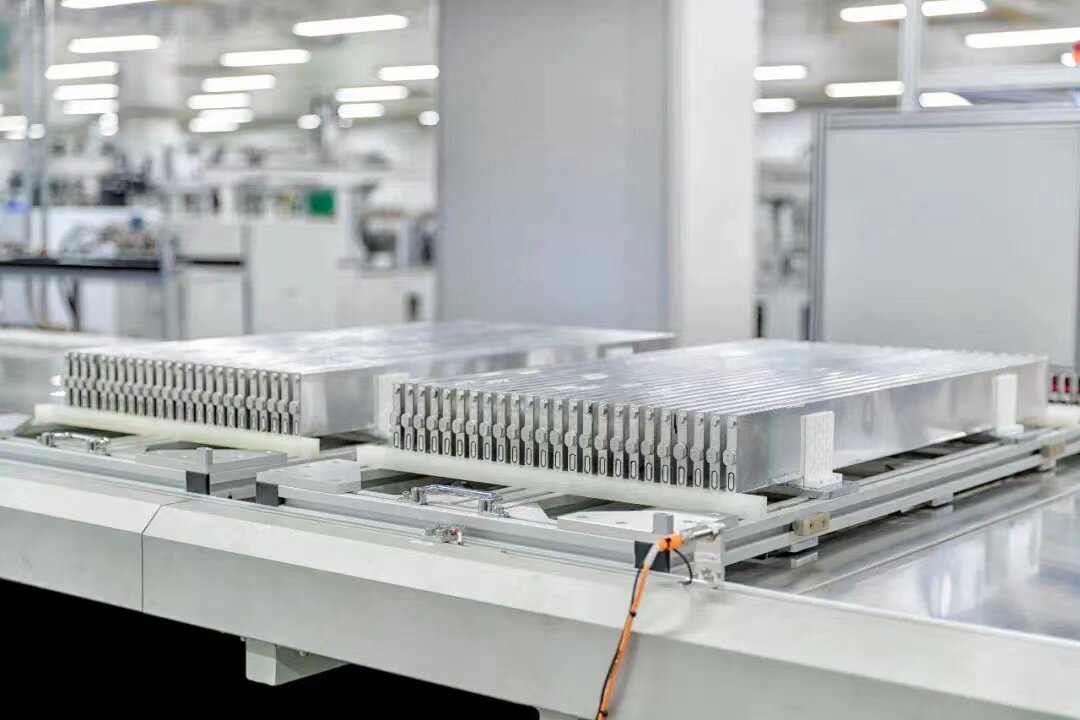 The highly intelligent electronic control system, BMS battery management system, automatic fork leveling function and OPS safety warning technology solve the problems of long charging time, short battery life, heavy metal and acid mist pollution of traditional lead-acid battery forklifts. Since the introduction of BYD lithium iron phosphate forklifts in 2013, BYD forklifts have developed new energy forklift products such as counterbalanced forklifts, handling robots, and stackers. Not only that, BYD forklifts also provide exclusive customized services, creating a "handling tool" for enterprises that can adapt to different working conditions. For example, in the paper industry, by strengthening the dustproof function of the body to prevent paper scraps from entering the bottom of the car; in the food and beverage industry, the production pace is fast, the goods are complex, and the volume of goods is large. While achieving zero pollution, it can be quickly charged in 1 hour, and it can still work efficiently in an environment of minus 40 degrees. Tailor-made according to working conditions is also an active effort made by BYD forklifts to deal with different environmental pollution problems.
Innovative technology to help environmental protection
BYD officially launched an electric forklift equipped with BYD lithium iron phosphate batteries to the market in 2013. Compared with the mainstream lead-acid batteries and nickel-cadmium batteries in the market at that time, the lithium iron phosphate battery of BYD forklifts is particularly "luxury", but it is the most effective solution for environmental protection issues. No additional maintenance is required, no exhaust gas or acid is generated, and each forklift only needs to be equipped with a lithium battery, which can greatly improve the battery life and has good charge-discharge cycle performance. In addition, compared with lithium cobalt oxide and lithium manganate batteries, the safety of BYD lithium iron phosphate batteries has also been greatly improved, and can withstand harsh conditions such as acupuncture, fire, extrusion, and collision. Preferred.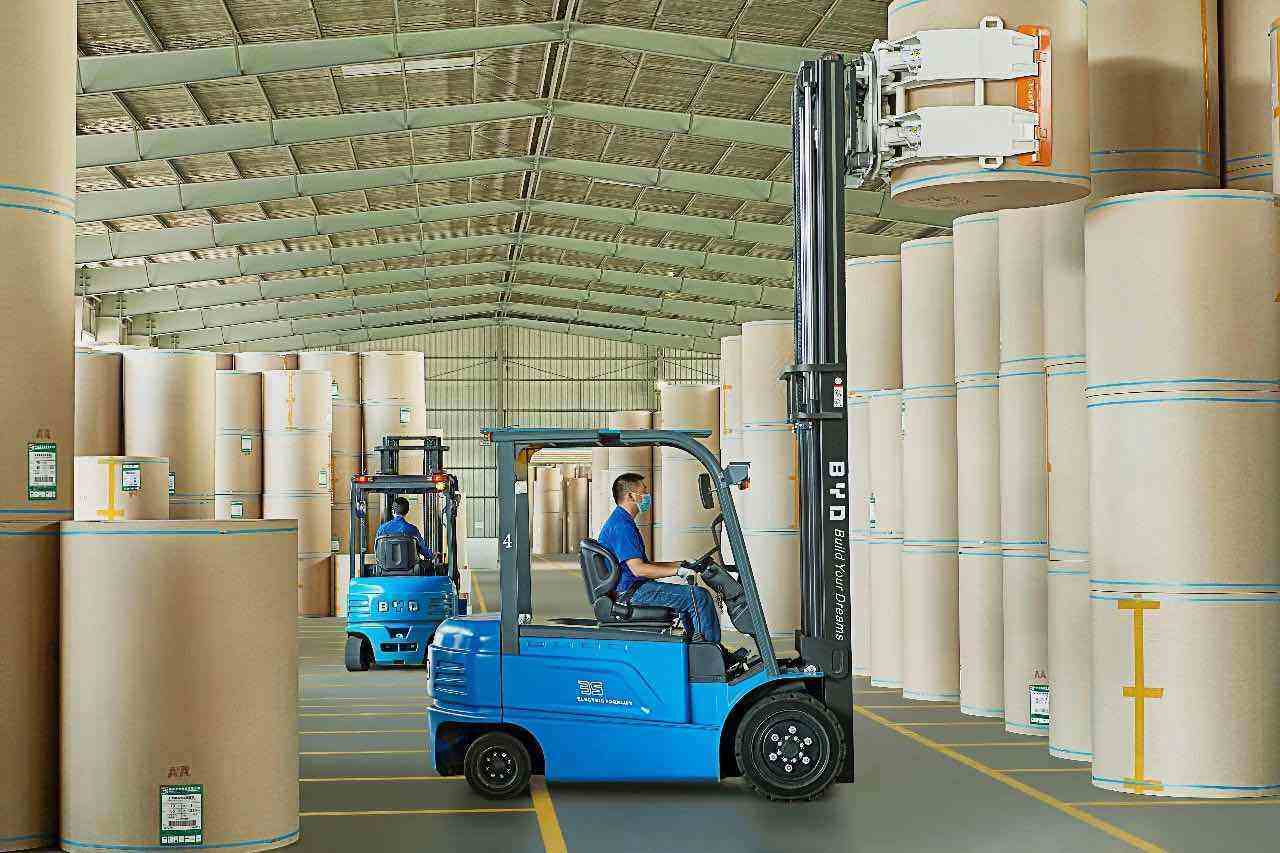 According to the carbon emission calculation standard, the carbon emission of an internal combustion forklift is 20 times that of an ordinary car. For every 10,000 hours of work, the carbon emission of an internal combustion forklift is 54 tons more than that of a lithium-ion forklift. Compared with traditional internal combustion forklifts, forklifts using BYD lithium iron phosphate batteries can greatly reduce pollutant emissions. In addition, the new generation of forklift products eliminates the need to build charging and ventilation facilities, freeing up floor space for additional work.
BYD forklifts are taking active and effective energy saving and emission reduction measures to reduce energy consumption while improving energy efficiency, and implement the concept of green development into production and operation: no heavy metal pollution in the production process, no pollution and no emissions in the use process, and battery life. It can also be recycled after the end of the cycle. It is worth mentioning that BYD forklifts continue to reduce energy consumption and carbon dioxide emissions by building a green energy management system and promoting renewable energy to replace traditional energy.
future, now
At the 75th United Nations General Assembly in 2020, China took the lead in proposing to achieve "carbon peak" by 2030 and "carbon neutrality" by 2060. On December 23, 2021, Xinhua News Agency released "Sensing China's Economy | Green Intelligence!" Perception of high-quality development from manufacturing transformation and upgrading". Under the dual carbon background and the 14th Five-Year Plan for Renewable Energy, green development has become an inevitable requirement for building a modern industrial logistics system, and it is also the fundamental strategy and inevitable follow-up for solving pollution problems.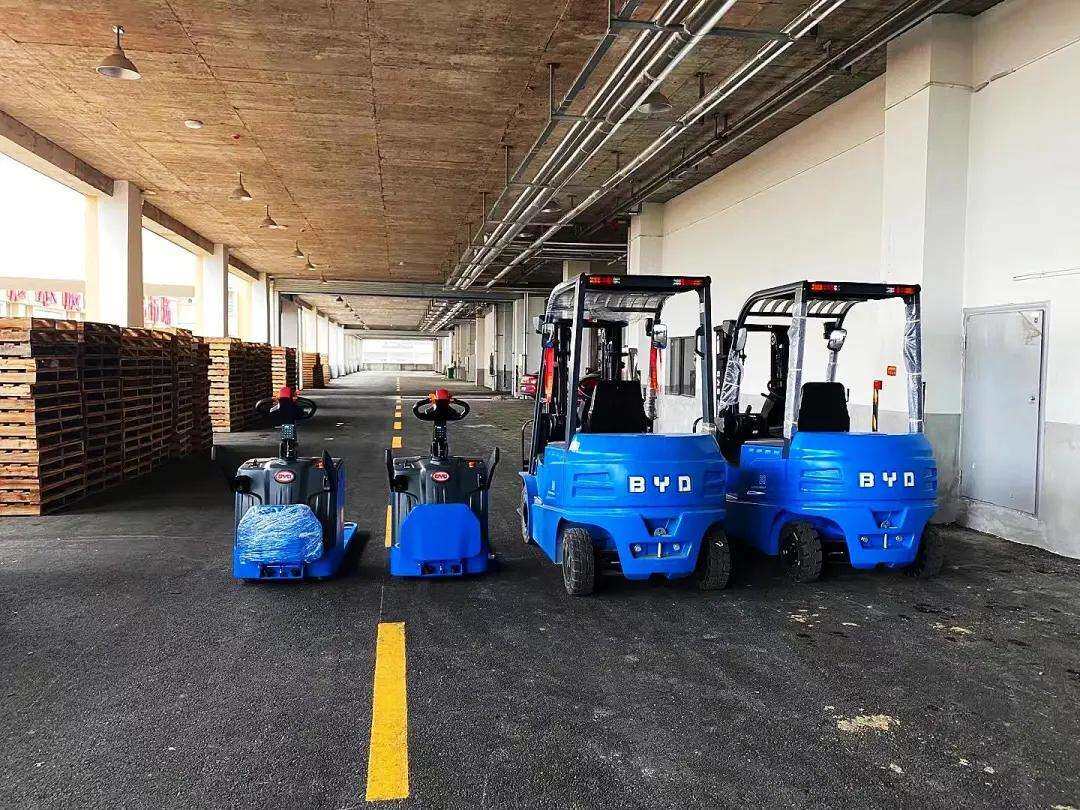 Just when the traditional industry giants began to compete for the lithium battery forklift market, BYD forklift continued to make efforts in technology research and development, and continued to maintain its leading edge in lithium battery technology. Bi Guozhong, general manager of BYD Forklifts, said: "We have reserved enough technology for the development of the next five years, and will continue to maintain the leading position in technological innovation in the future."
Digitalization, intelligence and fleet management are the development trends of the future forklift industry. The intelligence and digitization from the automotive field provide a technical application support environment for BYD handling robots and intelligent forklifts, which has contributed to the development of BYD handling robots. The newly launched AR16P handling robot of BYD forklift adopts industry-leading automation technology, which is not limited by sites, roads and spaces, and is guided by lasers, which greatly improves safety performance.
In response to the needs of different markets and customers to create products, BYD Forklift has launched a variety of lithium-ion forklifts for different use scenarios, from the paper industry to the food and beverage industry. This concept and measure has greatly accelerated the market coverage of BYD forklifts. On the sustainable road, BYD forklifts are getting more and more stable.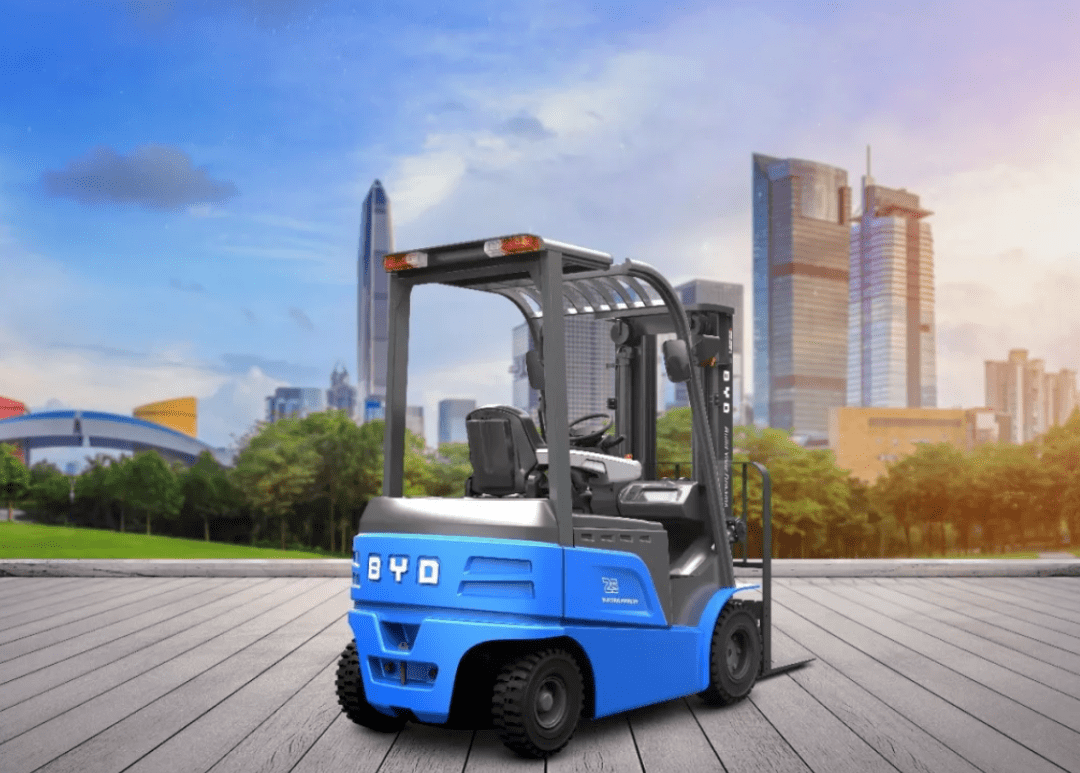 Be truthful with words and testify with deeds. 10 years ago, BYD forklift was born, subverting the industry, and 10 years later, it developed steadily and led the industry. The development of 10 years depends on the rapid growth of China's forklift industry and the continuous innovation of BYD forklift in lithium battery technology. Lithium battery technology has successfully broadened the broad track of the BYD forklift industry. In the future, BYD forklifts will continue to promote the transformation of the new energy industry and explore infinite possibilities on the unmanned and intelligent new track.Editor/XuNing
0
Collect