Interconnection
China and Brazil's green and low-carbon construction is in full swing
China's Ministry of Commerce announced the results of the China-Pakistan high-level meeting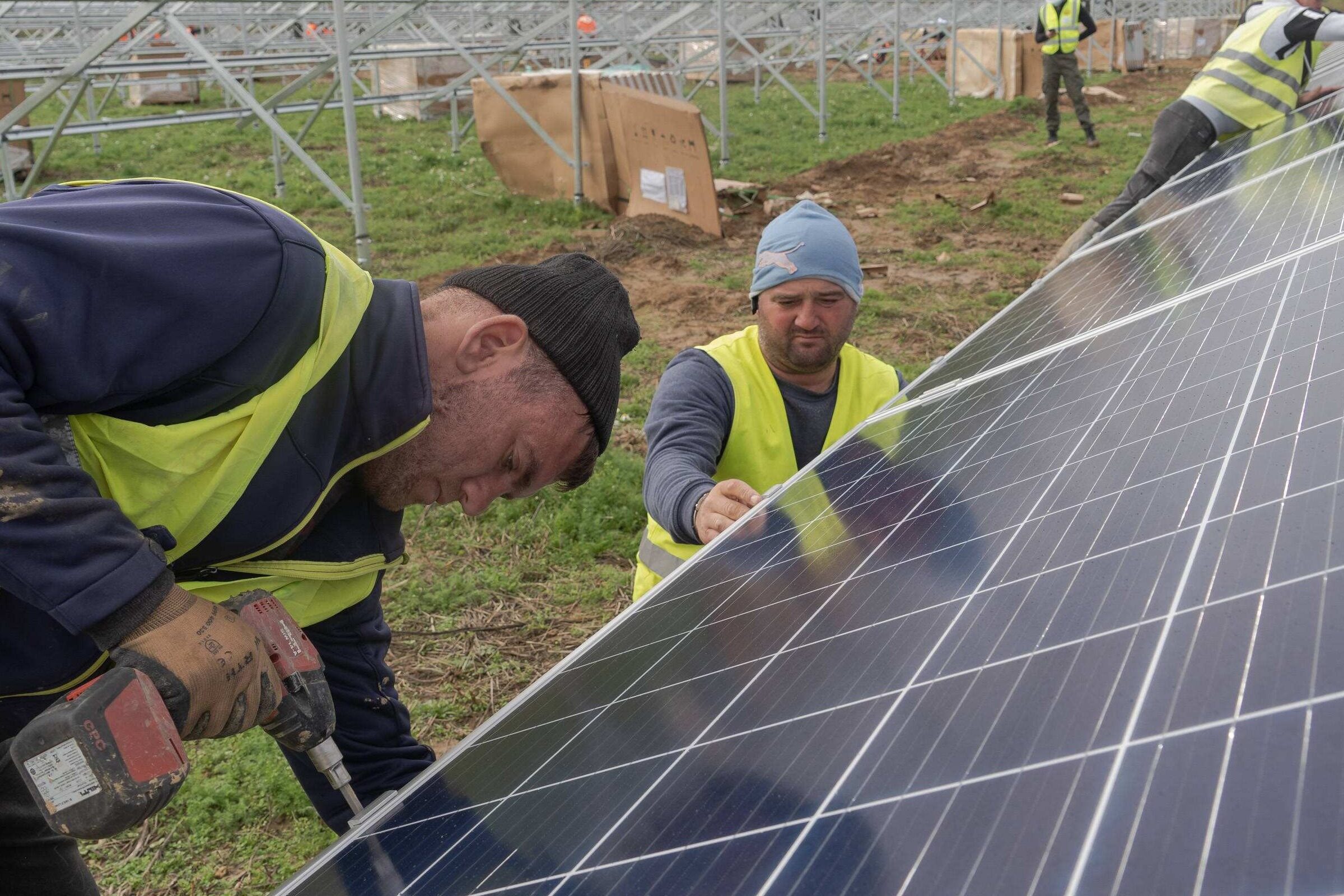 Recently, the Ministry of Commerce of China released the list of outcomes of the sixth meeting of the China-Pakistan High-level Coordination and Cooperation Committee. The list shows that China and Brazil have reached an agreement on promoting cooperation in areas such as the development of agricultural trade between the two countries, low-carbon and clean technology investment, and have agreed to actively cooperate in areas such as the digital economy. The industry generally believes that China and Brazil will further promote investment and trade cooperation in various fields, and there will be broad opportunities for future cooperation and promising prospects.
At present, the adverse effects of climate change are increasingly apparent, and the urgency of global action continues to rise. How to deal with climate change and promote the recovery of the world economy has become an issue of the times faced by all countries. Green, low carbon and environmental friendliness have also become new highlights of China-Pakistan pragmatic cooperation.
On November 25, 2021, the first greenfield wind power project constructed and managed by CGN Brazil Energy Holdings Co., Ltd. was put into operation. The project has an installed capacity of 82,800 kilowatts and can contribute 366 million kilowatt-hours to Brazil each year. The newly started TN wind power project is located in the northeastern state of Bahia, with a total installed capacity of 180,000 kilowatts. It is planned to be completed and put into operation in April 2023. After completion, the annual power generation is expected to reach 720 million kilowatt-hours, which is expected to greatly reduce the local power supply. tense situation.
Brazil is rich in solar energy, hydropower, wind energy and other resources. In recent years, the local government has successively launched a series of measures to encourage the development of clean energy. This project is a microcosm of China's increased investment in Brazil's clean energy sector and its contribution to promoting local low-carbon growth.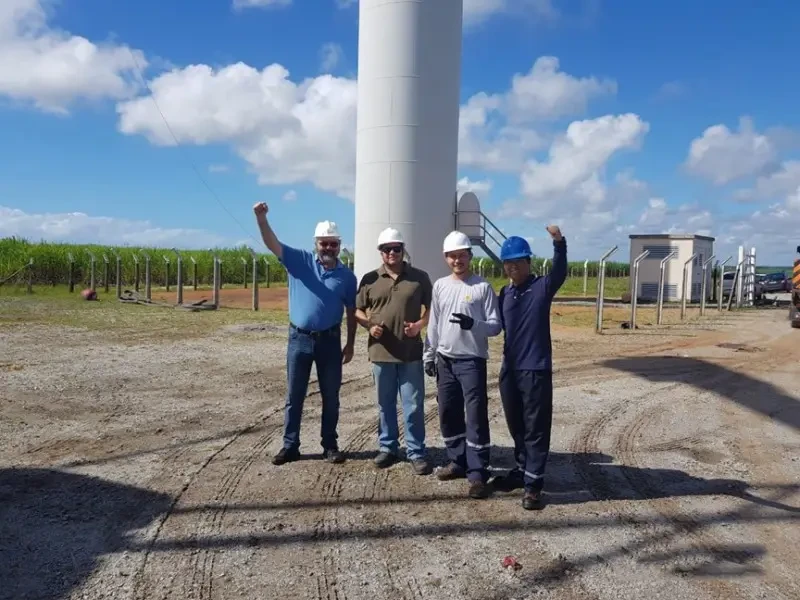 Zhou Mi said that China and Brazil have common development needs and a good foundation for cooperation in the green and low-carbon field. Some advantages of Chinese companies, such as having relatively low-cost and more practical low-carbon technologies, can provide Brazil with more affordable And with the technical support that is easy to promote, the prospects for mutually beneficial cooperation between the two parties are promising. As major developing countries, China and Brazil strengthen green and low-carbon cooperation, which is also of positive and important significance to the global response to climate change.
Trade in agricultural products is popular
In recent years, China-Brazil economic and trade cooperation has achieved fruitful results. Bilateral trade has exceeded 100 billion US dollars for four consecutive years. China has maintained Brazil's largest trading partner status for 13 consecutive years. Brazil is China's largest investment destination in Latin America. In 2021, China and Brazil have overcome the adverse effects of the new crown pneumonia epidemic, and the bilateral trade volume will increase by 37% to 164.1 billion US dollars. In the first quarter of 2022, China's exports to Brazil totaled about US$19 billion, accounting for 23% of Brazil's total imports; China's imports from Brazil totaled US$19.7 billion, accounting for 29% of Brazil's total exports.
Agricultural trade has performed particularly well. Brazilian industry insiders said that over the years, not only soybeans and other Brazilian commodities have maintained steady growth in exports to China, but also the business opportunities of meat, fruit, honey and other products exported to China have also been increasing. promote.
According to reports, at an online seminar on Brazil-China agricultural cooperation held in March 2022, special adviser to the Ministry of Agriculture of Brazil, Jean Taroon, said that the agricultural trade between Brazil and China is very important and that in 2021 Brazil Agricultural exports to China exceeded US$40 billion. Taroon also said that the top priority of Brazilian agribusiness is to maintain long-term relations with China and diversify exports by shaping Brazil's image among Chinese consumers according to the needs of the Chinese market.
Many Brazilian companies are also actively exploring the Chinese market through the platform of the China International Import Expo. Brazilian companies showcased their unique products to Chinese consumers at the first CIIE, including traditional Brazilian delicacies and specialty drinks such as cheese bread, croquettes, chocolate balls, cachaça and specialty coffee. At the 4th CIIE held last year, the Brazilian Export and Investment Promotion Agency joined hands with 16 Brazilian companies and institutions to participate in the exhibition, bringing local specialty products such as meat, beverages, natural food honey, nuts, and dairy products.
Zhou Mi, deputy director and researcher of the Institute of Americas and Oceania of the Academy of Commerce of the Ministry of Commerce, said in an interview with a reporter from the International Business Daily that Brazil is a big agricultural country, and agriculture is of great significance to its economic development. There is a broad space for trade in agricultural products between China and Pakistan. Especially in the current situation of severe price fluctuations and unstable expectations in the global agricultural market including grain, the complementary advantages between China and Pakistan are more obvious and the prospects are more promising. Keywords: One Belt One Road, One Belt One Road News, One Belt One Road Project
Not only in the field of trade, but also in the fields of agricultural product processing and other fields, the two sides also have broad space for investment and cooperation. Through agricultural trade and investment cooperation in agriculture, China and Pakistan can meet the needs of the consumer markets of the two countries, help increase agricultural production and farmers' income, and also contribute to the post-pandemic economic recovery of the two countries.Editor/XuNing
0
Collect