Technology
Customer care line! Shantui walks into Dugui Tara Desert
Shantui has won the trust and praise of customers for its product quality and timely service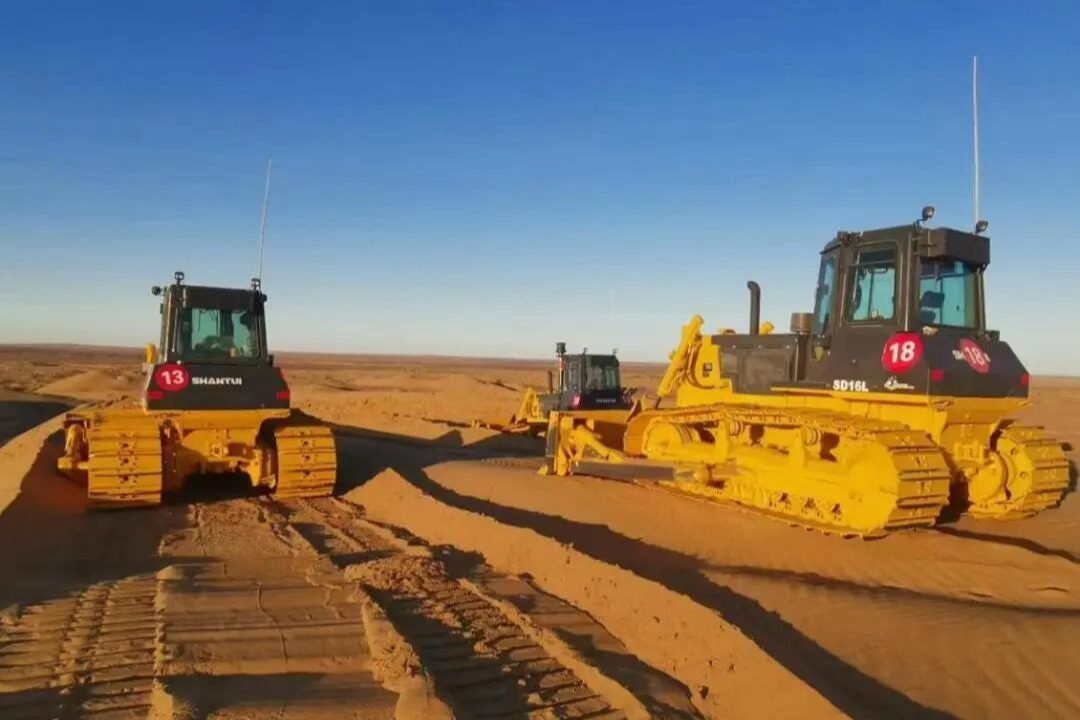 The Duguitala Desert, located in Ordos City, Inner Mongolia Autonomous Region, is the seventh largest desert in China. In the past, it was just a vast sea of sand, but now the state has incorporated local ecological governance into the city's key construction plans. After 30 years of desert control, it has changed its old appearance. Shantui has always been actively committed to making due social contributions to national construction. In this golden desert, more than 100 sets of Shantui equipment are expanding the ground for the Dalat photovoltaic project.
Many repurchases needless to say
A Power Development Co., Ltd. in Inner Mongolia is a loyal user of Shantui. Since 2018, it has owned nearly 100 Shantui bulldozers, which are mainly used to support national photovoltaic power station projects, desert leveling, and solar power generation. That is, in 2022, the unit will purchase 7 Shantui SD16 bulldozers and 7 DH17 bulldozers again.
deeply rooted in the hearts of the people
The Shantui Care Team also arrived as scheduled in this hot summer, and made a special trip to visit the project department of the second phase of this photovoltaic project. The person in charge of the project department was very excited to see our arrival, and led the team to observe the desert leveling process of bulldozers on the spot.
The person in charge, Mr. Zhang, said: "I am a mechanical master, and I have also witnessed the growth and development of Shantui. Our bulldozers are also the No. 1 domestic machine. Not only do bulldozers have fewer failures, but also the service is also good. There is no need to say, when it comes to maintenance, you don't need to notify us, your service staff will take the initiative to contact us and adjust the maintenance work according to our operating hours." The praise is beyond words.
At the end of the visit, the customer said that if there are friends around who want to buy equipment, they will recommend Shantui's high-quality products to their friends as soon as possible.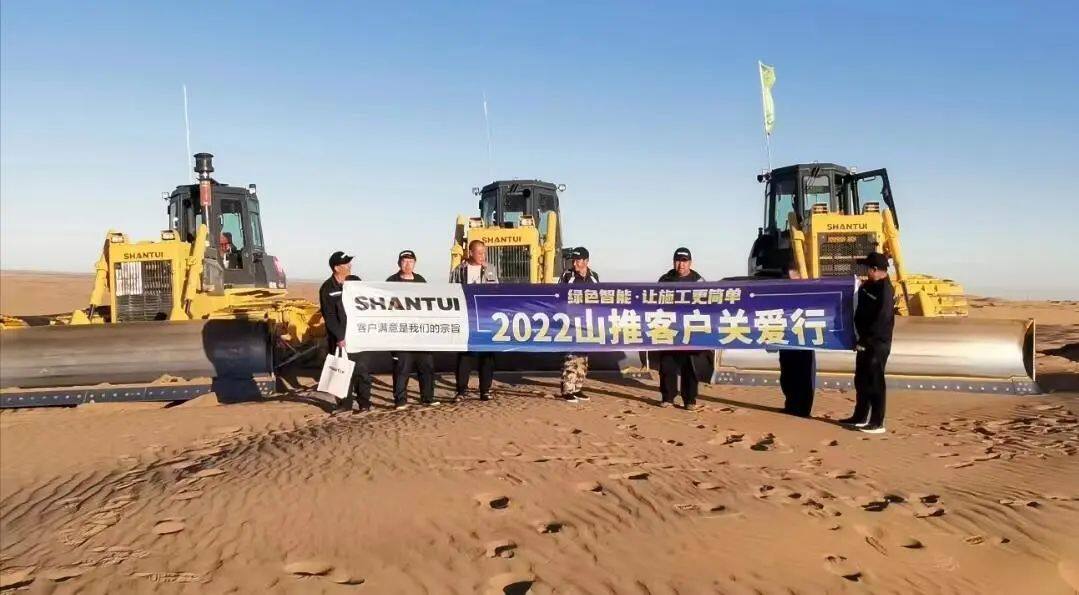 Good product, deeply rooted in the hearts of the people. A good reputation goes on and on. In the future, Shantui will continue to carry the trust of customers, uphold the brand mission of "making construction easier", and wholeheartedly make products to the extreme, actively build a world-class brand of construction machinery, and demonstrate the power and responsibility of a great country everywhere! Editor/He Yuting
0
Collect