Hydroproject
14 major water conservancy projects started construction
14 major water conservancy projects started construction, with an investment of 86.9 billion yuan
On June 10, 2022, Wei Shanzhong, Vice Minister of the Ministry of Water Resources, revealed at the press conference on "Accelerating the Construction of Water Conservancy Infrastructure" held by the Ministry of Water Resources that 14 major water conservancy projects including flood control in Xiong'an New Area have started construction, with an investment scale of 86.9 billion yuan.
The 11th meeting of the Central Financial and Economic Commission emphasized that the construction of network-based infrastructure such as transportation, energy, and water conservancy should be strengthened, and networking, network supplementation, and strong chains should be the focus of construction, and efforts should be made to improve network efficiency. The national teleconference on stabilizing the economy and the package of policy measures to stabilize the economy issued by the State Council take "accelerating the promotion of a batch of well-documented water conservancy projects" as an important measure to stabilize investment.
The Ministry of Water Resources established a leading group to comprehensively strengthen the construction of water conservancy infrastructure headed by Minister Li Guoying, put forward 19 work measures, clarified major water conservancy projects such as water diversion and transfer, key water sources, control hubs, and construction of flood storage and detention areas, and Promoting measures for the prevention and reinforcement of dangerous reservoirs, management of small and medium rivers, construction and renovation of irrigation areas, rural water supply, soil and water conservation, etc., to accurately implement responsibilities; linkage.
From January to May, China's water conservancy construction accelerated in an all-round way. In terms of promoting project start-up, 10,644 new projects were started, with an investment scale of 414.4 billion yuan; of which 609 projects with an investment scale of more than 100 million yuan. The construction of 14 major water conservancy projects, including Wusong River improvement, water ecological restoration and management in the lower reaches of Mulan River in Fujian, flood control in Xiongan New Area, Jiangxi Dayao Irrigation District, Guangxi Datangxia Water Control Project Irrigation District, started construction, with an investment scale of 86.9 billion yuan.
In terms of speeding up the implementation progress, the Nandu River water diversion project in Hainan has been completed and accepted, the Qinghai Shuji Gorge, Hunan Maojun, Yunnan Chemabi and other water conservancy projects have been closed for water storage. Make use of it. The Qinling Water Transfer Tunnel of Shaanxi Diversion Project from Han to Weihe has been fully completed; the water transfer tunnel of Yunnan Central Yunnan Water Diversion Project has been excavated for 438 kilometers, half a year ahead of schedule; nearly 90% of the main project of Anhui River Diversion Project has been completed, and it is expected to be tested by the end of September this year. water. At the same time, it has arranged for the implementation of 3,500 dangerous reservoirs to remove and reinforce, and manage more than 2,300 kilometers of small and medium-sized rivers; accelerate the modernization of 493 large and medium-sized irrigation areas, which can increase and restore 3.51 million mu of irrigation area and improve irrigation area of 23.43 million mu; construction 6,474 rural water supply projects were completed, and 2,419 were completed, improving the water supply security level for 9.32 million rural population.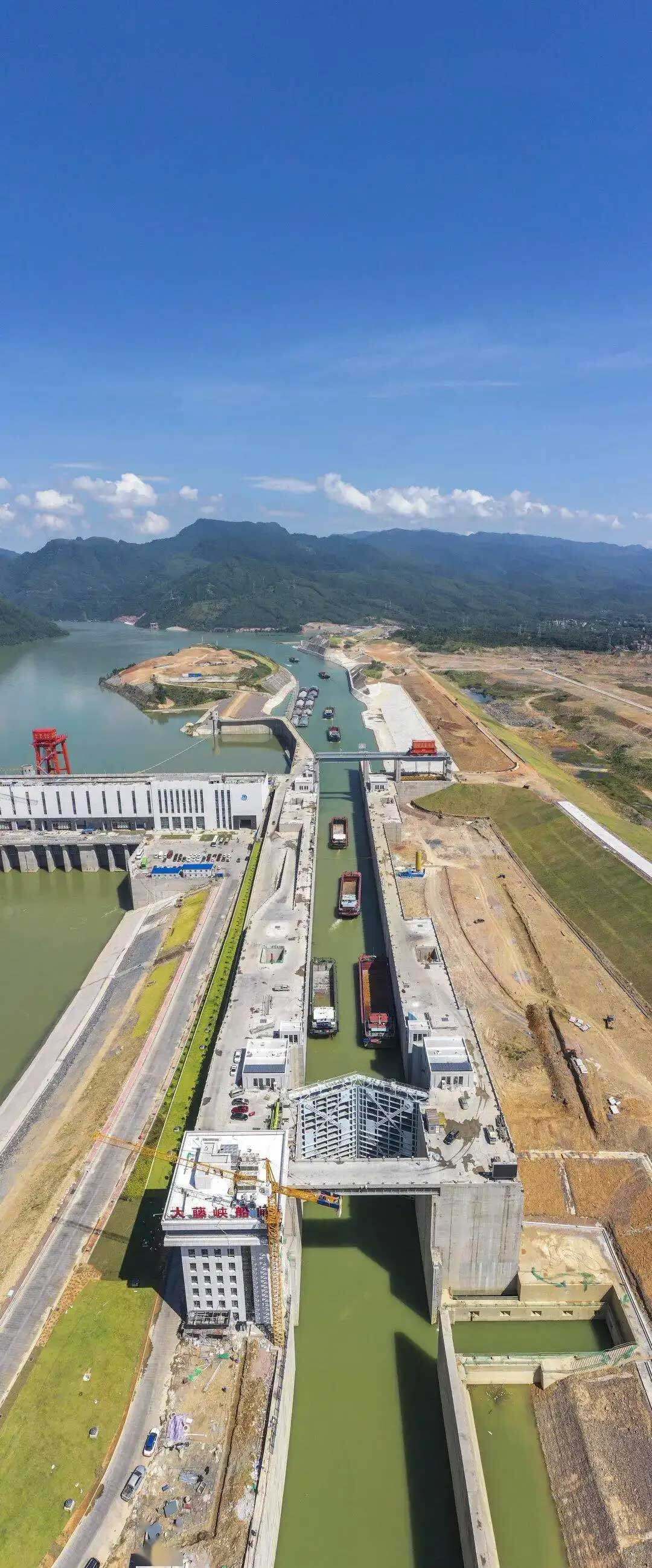 In terms of expanding investment in construction, while striving to increase financial investment, guidelines have been issued in terms of using bank loans and attracting social capital to raise construction funds through multiple channels. The country has invested 606.1 billion yuan, an increase of 155.4 billion yuan or 34.5% over the same period in 2021; completed investment of 310.8 billion yuan, an increase of 109 billion yuan or 54% over the same period in 2021, and absorbed 1.03 million jobs, including migrant workers. 770,000 jobs have been created, giving full play to the important role of water conservancy in stabilizing growth and ensuring employment.
Wei Shanzhong pointed out that in the next step, the Ministry of Water Resources will ensure the completion of the annual construction tasks, promote the high-quality development of water conservancy in the new stage, and make water conservancy contributions to maintaining the economic operation within a reasonable range. Editor/He Yuting
0
Collect