Product
Chinese HXN6 hybrid locomotive rolls off production line in Sichuan
The power source of HXN6 internal electric hybrid locomotive is composed of power battery pack + diesel generator set
On June 9, 2022, China's first two commercialized HXN6 internal-electric hybrid locomotives were successfully rolled off the production line at CRRC Ziyang Locomotive Co., Ltd. This is a fruitful result of the independent innovation of China's high-power internal-electric hybrid locomotives.
The HXN6 locomotive independently developed by CRRC Ziyang is the first and currently the only new energy locomotive in the field of hybrid locomotives in China that has obtained the "Railway Rolling Stock Type Certificate" and "Railway Rolling Stock Manufacturing License" issued by the State Railway Administration. .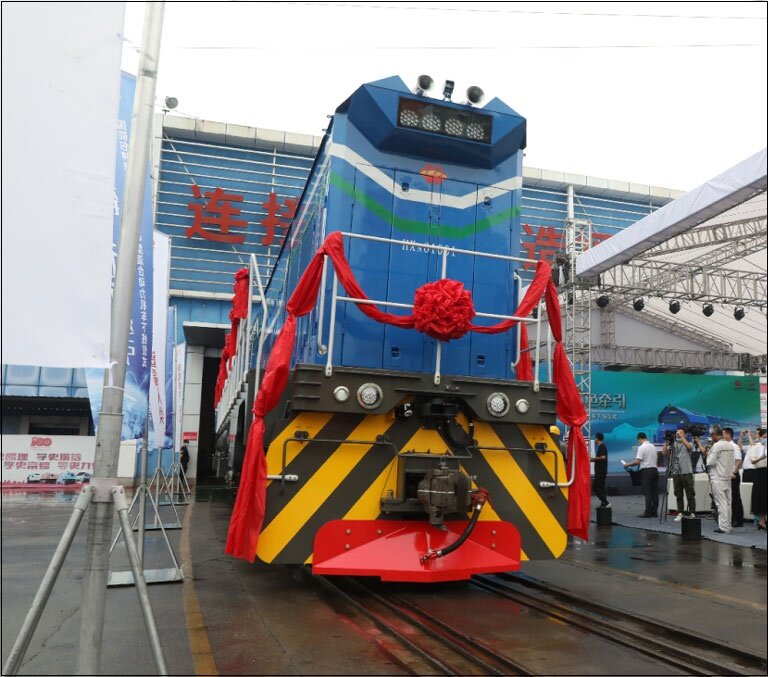 Good economy, outstanding energy saving and emission reduction effect, and environmental friendliness are the three major technical advantages of HXN6 internal-electric hybrid locomotives.
The traction performance of the HXN6 internal-electric hybrid locomotive is also very strong. Under the condition of single-machine shunting operation, the locomotive can pull more than 10,000 tons of cargo, which can fully meet the operating requirements of large-scale marshalling stations, such as peak pushing, marshalling, whole row pulling and short-distance small operation.
The two locomotives will be sent to Inner Mongolia in mid-June 2022, which will help Guoneng Baoshen Railway Group realize green traction for coal transportation and shunting operations.Editor/Ma Xue
0
Collect