Investment
CRCC International Middle East Company's Al Kisa road project won the award
The project will not only bring convenience to local people, but also create a happy life for Chinese and foreign builders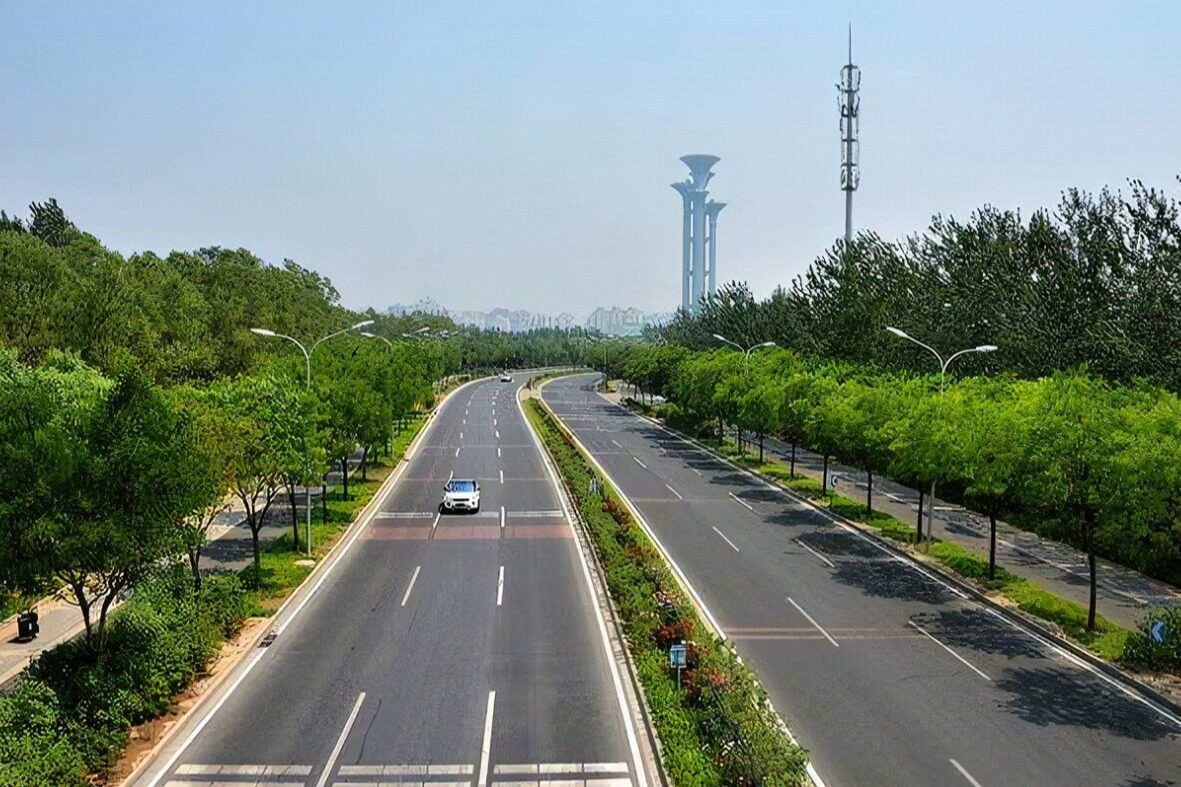 Recently, CRCC International Middle East Regional Company Qatar Al-Kisa Road Project was awarded the "Worker Welfare Outstanding Performance Award" by Qatar Public Works Bureau.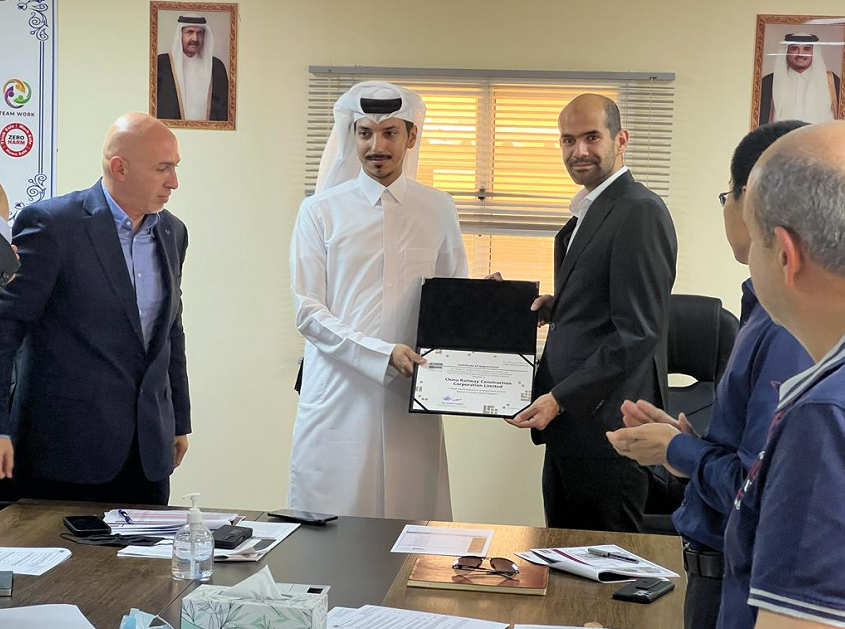 The project manager of Qatar Public Works Authority presented the honorary certificate of Worker Welfare Outstanding Performance Award to our project director
The project is located in Zaain, Qatar, about 20 kilometers from downtown Doha. More than 800 Chinese and foreign builders are building livelihood projects that meet the needs of residents of Zaain and urban development. At present, this project will not only bring convenience to local people, but also create a happy life for Chinese and foreign builders.

The project management team selected the project camp in a high-standard residential area, where life is convenient, and full-time camp administrators are equipped to help workers solve various problems. At the project construction site, a professional ambulance station has been set up with full-time medical staff. Currently, 2,000 health checkups have been carried out for workers, and rest sheds, mobile toilets and cold drinking water points have been reasonably set up to ensure the physical and mental health of builders in an all-round way. The project is also equipped with a full-time employee welfare officer to supervise the implementation of worker welfare policies item by item.
"The project management team strictly implements the requirements of epidemic prevention, carries out labor management according to the requirements of the Qatar government, and pays attention to the welfare of workers." Liu Dawei, deputy general manager and project manager of the Middle East regional company, said that the project department not only actively abides by the worker's welfare policy, but also actively recruits workers and guarantees their livelihood. We have done a good job of employee welfare in all aspects, and also taught people how to fish, training a large number of technical talents for the local area.
"In CRCC, I have grown from a field engineer to a project director, starting from my initial position and being in charge of the overall implementation of a project!" said Jordanian project director Abala Khalio Abu Keshk. Since joining China Railway Construction International Group in 2016, he has participated in several projects in Saudi Arabia and Qatar, and also served as the outdoor engineering manager of the main stadium of the Qatar World Cup. He deeply realized that Chinese companies can patiently discover the advantages of their employees, guide them to give full play to their own value, and support foreign employees to become experts in various fields such as design, technology, construction and business. Habits allow employees to grow and enrich their life experiences. Keywords: One Belt One Road, One Belt One Road News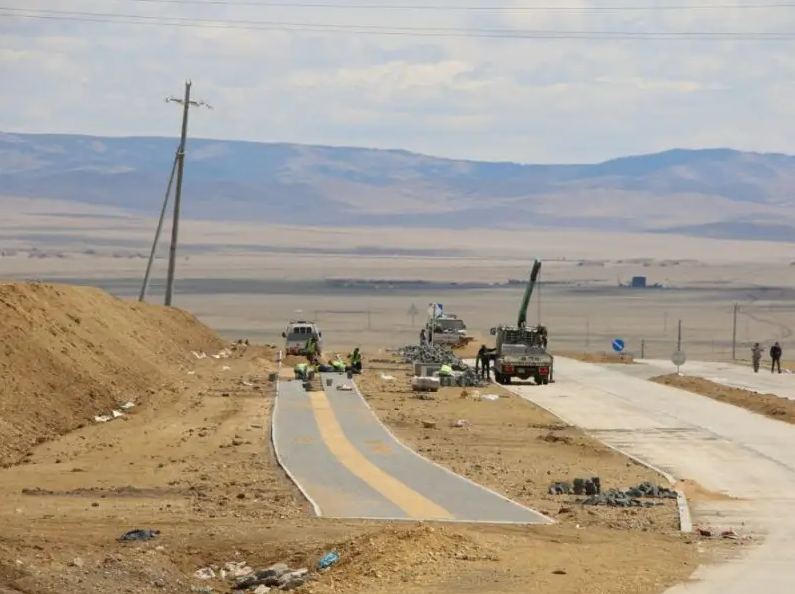 Paying attention to the professional development of local employees and cultivating technical talents for the territory is the social responsibility of Chinese enterprises in the process of going global, and it is also the treasure accumulated by CRCC International in the process of going global. Over the past ten years, CRCC International has been rooted in the local area, giving full play to the cultural and language advantages of local practitioners, strengthening localized management, carrying out diversified vocational training, tapping the potential of local employees, and improving the business of foreign employees through scientific training systems and incentive measures. level, let them grow together with the company, and won wide recognition and broad development space for the group company's overseas development. Editor/Zhao E
0
Collect