Logistics
COSCO SHIPPING and Pan Asia Shipping signed a contract in the field of logistics
The three parties signed a contract to jointly build an innovative resource cooperation mechanism and deepen industrial synergy
On the morning of June 14, 2022, COSCO Shipping Ports Co., Ltd., Shanghai Pan Asia Shipping Co., Ltd., and Guangdong Zhifu Group Co., Ltd. held an online signing ceremony and signed a strategic cooperation agreement. The three parties will give full play to their respective resource advantages to carry out in-depth strategic cooperation in various fields such as container transportation, port and supporting extension services, end-to-end full logistics solution consultation, technical cooperation and logistics industry chain.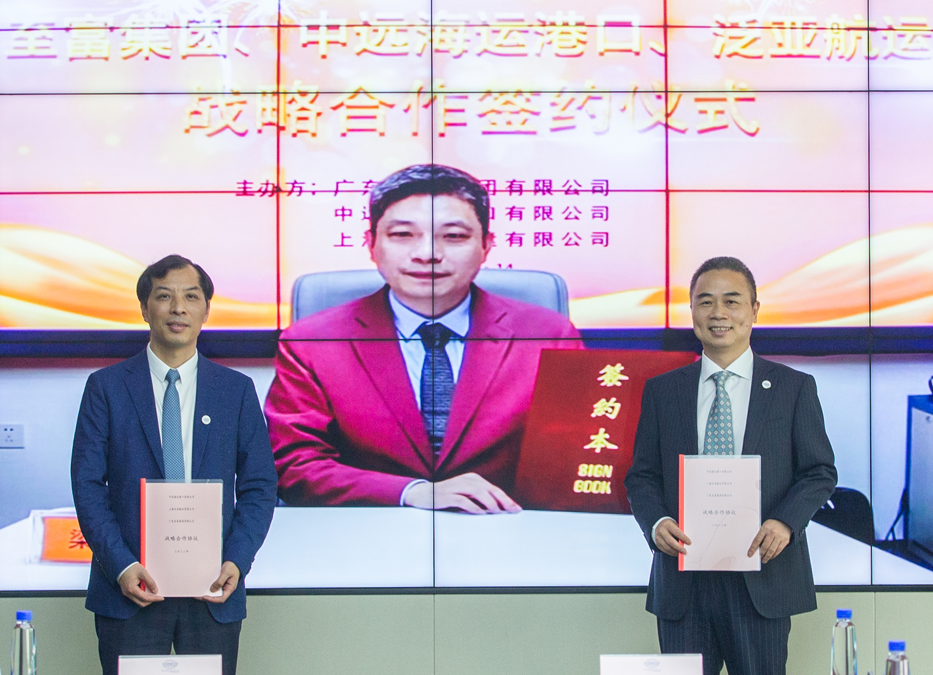 Chen Yipeng, deputy general manager of COSCO SHIPPING Ports, Huang Feiwu, deputy general manager of Shanghai Pan Asia Shipping, and Liang Weitao, chairman of Guangdong Zhifu Group, signed the contract on behalf of the three parties.
Port, shipping and cargo tripartite innovative industrial model
The three parties will mainly focus on building a modern powder logistics industry supply chain, realizing a cooperation model in which ports, shipping and cargo jointly form an industrial chain, and rapidly promoting the market coverage and path extension of the project industry to achieve win-win cooperation.
The cargo logistics partner of the project, Guangdong Zhifu Group, has been deeply engaged in the starch industry for many years, and has mature market terminals and network resources. Unmanned loading and unloading, unmanned feeding, automatic storage, environmental protection and safety, and zero inventory have saved a lot of labor costs, storage costs, and capital costs for upstream and downstream enterprises, improved production efficiency, environmental protection, and reduced carbon emissions. Feedback to upstream and downstream enterprises has been highly recognized and widely used in the industry.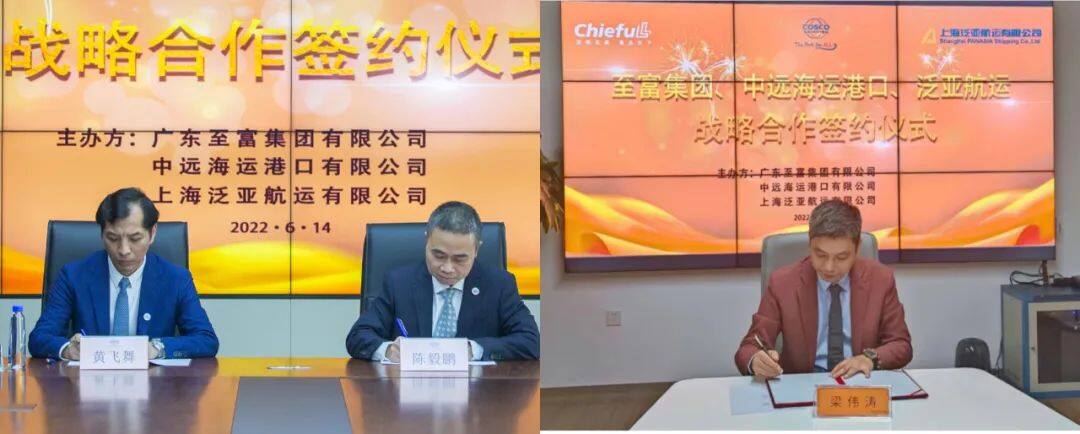 new resource new action
COSCO SHIPPING Ports and Pan Asia Shipping, as subsidiaries of COSCO SHIPPING, each play an important role in safeguarding national logistics and transportation, and play an important role in implementing the national dual circulation, practicing six stability and six guarantees. This time, the port and shipping will join hands to help Zhifu Group and take the opportunity of the tripartite signing to carry out strategic cooperation. By giving full play to the resource advantages in their respective fields, they will jointly build an innovative pipeline-based full-chain resource cooperation mechanism integrating port, shipping and cargo, and further deepen the cooperation. Industrial chain collaboration.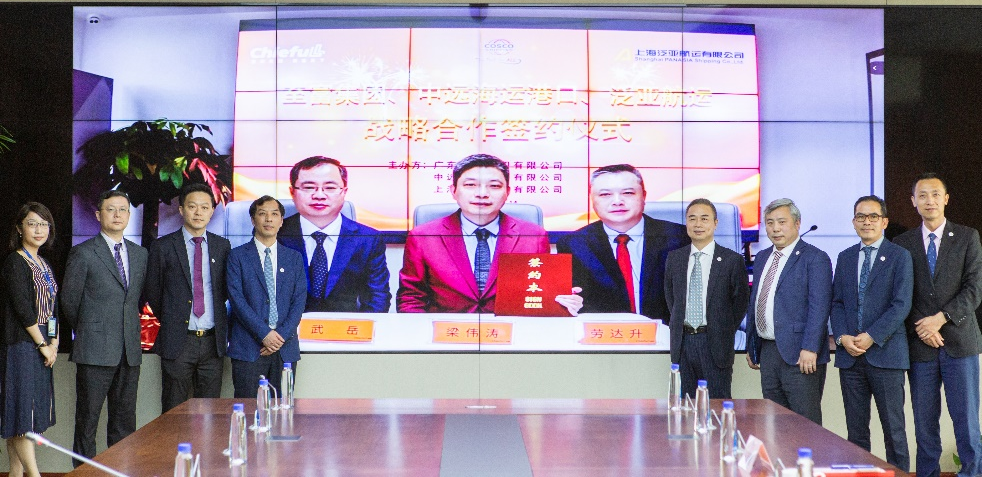 Promoting industrial innovation is the vane of building high-quality development of the logistics industry. Through strategic cooperation, the three parties will give full play to their respective resource advantages, continue to develop scenario-based supply chain services, reshape the value of all parties through innovative scenario logistics, quickly open up the circulation of materials in the upstream and downstream of the supply chain, export industrial logistics solutions, and develop other industries for the future. Chain innovation cooperation to create benchmarks, jointly boost the efficiency of national industrial logistics, and make greater contributions to promoting the integration of domestic and foreign trade and domestic and international dual circulation. Editor/Zhao E