Hydrogen + Storage
Trina Dafeng energy storage project started
Trina Dafeng Energy Storage Project, with a total planned capacity of 24GWh
The first phase invested 4.5 billion yuan, with a planned production capacity of 12GWh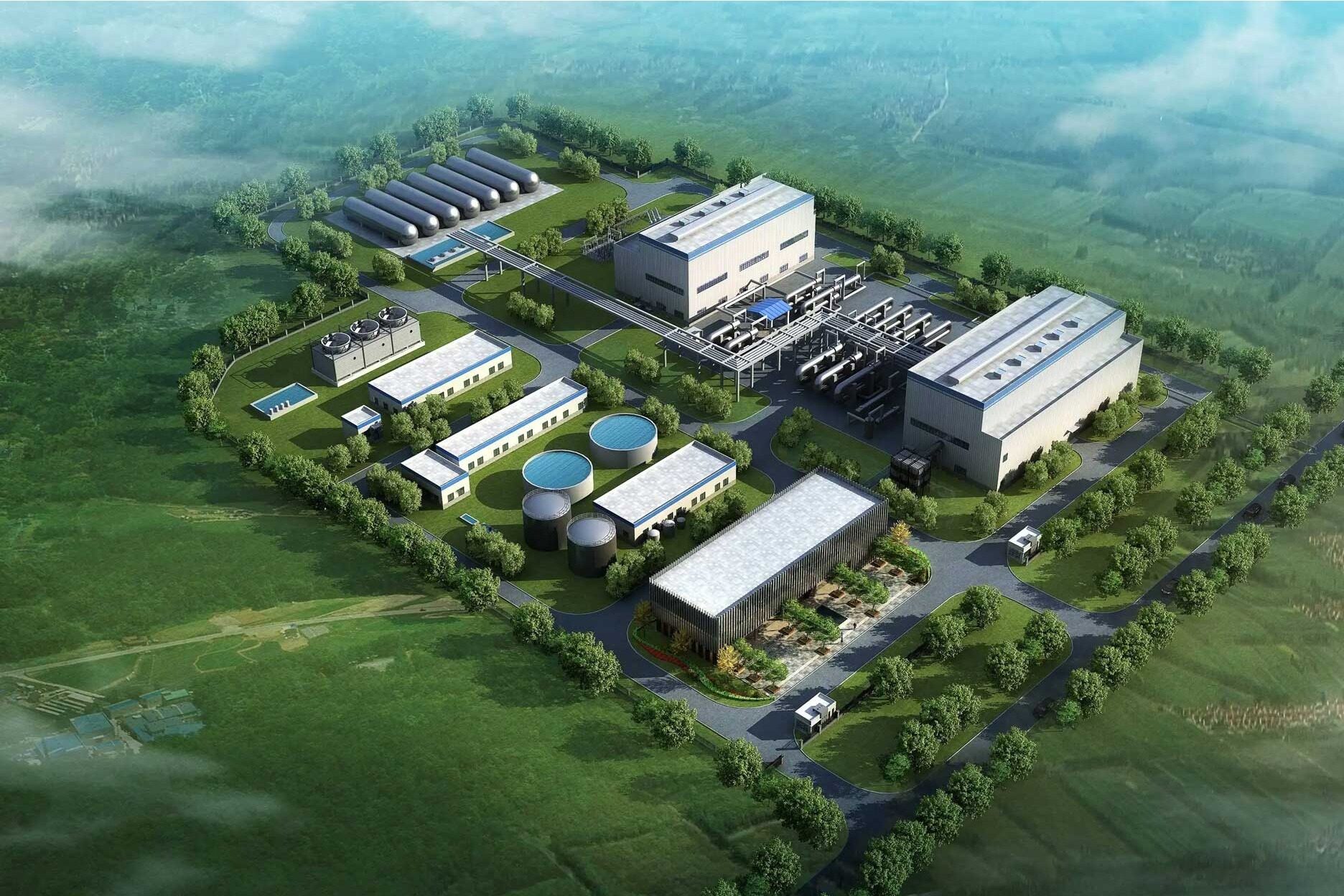 Recently, Trina Dafeng Energy Storage Project, a 10-billion-level project, started construction in the port area. At the site of the series of energy storage projects, excavators, bulldozers, and earthmoving vehicles shuttled back and forth. The hot construction scene played a strong voice for the construction of the integrated industrial development base in the Yangtze River Delta.
energy storage project
It is reported that the total planned investment of the project is 10 billion yuan, the total planned production capacity is 24GWh, covering an area of 600 mu, of which the first phase is planned to invest 4.5 billion yuan, with a planned production capacity of 12GWh, covering an area of 330 mu, and about 12 new production workshops, warehouses and supporting facilities. Ten thousand square meters. The project adopts Trina Energy's unique lithium iron phosphate cathode material system technology and energy storage product integration technology. After the first phase of the project is put into operation, the company's energy storage products will be sold in key electrochemical energy storage markets in China, Europe, America, and Australia.
Since the start of the project, the construction of the Trina Dafeng energy storage project has been in full swing. The rapid progress of the project has benefited from the port area's grasp of the historic opportunity for the rapid development of the new energy battery industry, relying on the resource endowment, professional technology and manufacturing in the new energy field. Taking advantage of the advantages, actively cooperate with leading enterprises in the industry chain, gather the advantages of "resources, technology and capital", and make every effort to promote the construction of a new generation of electronic information and supporting projects.
In order to achieve the goals of "carbon peaking" and "carbon neutrality" as scheduled, by expanding the installed scale of electrochemical energy storage, greatly increasing the proportion of renewable energy power generation and smoothing the output of "green power" will be an important way to achieve this great commitment. . Based on long-term industry practice, technical reserves and market insights, Trina Dafeng energy storage project plans and incorporates cutting-edge technologies in the lithium-ion battery industry, focusing on "high-safety, long-life, and low-cost" lithium-ion batteries for energy storage. In terms of core technology, we seek to form technological breakthroughs and industry leadership, and contribute to the realization of the "dual carbon" goal and the win-win development of the port area and the enterprise. Editor/He Yuting
0
Collect