News
Zhengyu high-speed rail line opens to traffic
The Zhengyu high-speed railway is 1,068 kilometers long and difficult to construct
On June 20, 2022, the Xiangyang east to Wanzhou north section of the Zhengyu high-speed railway, which was built by the China Railway 12th Bureau, was officially opened. The 1,068-kilometer Zhengyu high-speed railway was fully completed and opened to traffic. The travel time from Chongqing to Zhengzhou will be from 8 hours shortened to 4 hours.
The Zhengyu high-speed railway has a design speed of 350 kilometers per hour. It is an important part of the Yangtze River Passage and Hunan Passage in China's eight vertical and eight horizontal high-speed railway network. It consists of three sections: Wanyu section, Zhengxiang section and Xiangwan section. It is one of the most difficult and risky railways in the construction field. It is also the first high-speed railway in complex and steep mountainous areas with a bridge-to-tunnel ratio of over 90% and a design speed of 350 kilometers per hour.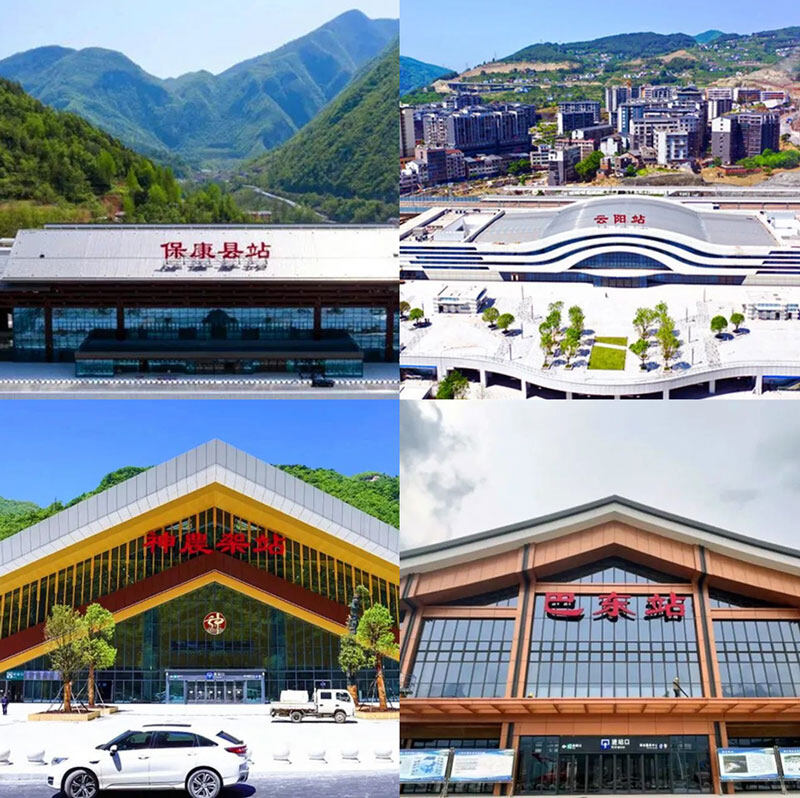 The Zhengzhou-Chongqing high-speed railway opened this time from Xiangyang east to Wanzhou north has a total length of 434 kilometers. It crosses Qinba, Wushan, Qiyue Mountain and many other mountain ranges, crosses many rivers such as Han River, Daning River, Meixi River, and passes through Shennongjia virgin forest. The area and many nature reserves have high mountains and deep valleys along the route, making it difficult to construct. There are 91 new bridges and 57 tunnels along the route, with a bridge-to-tunnel ratio of 98%. There are Xiangyang East, Nanzhang, Baokang County, Shennongjia, Xingshan, 10 new stations including Badong, Wushan, Fengjie, Yunyang and Wanzhou.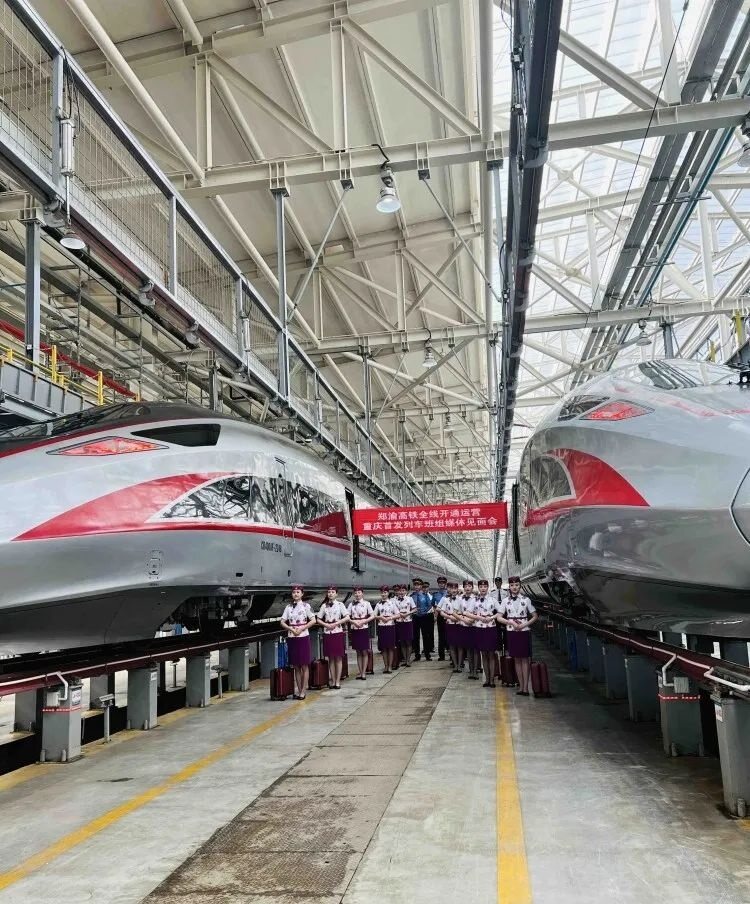 On June 19, 2022, the China Railway Chengdu Bureau Group Corporation held a meeting of the first train crew in Chongqing at the Chongqing West Railway Station. The drivers, mechanics and crew of the first train appeared one by one.Editor/Ma Xue
0
Collect