Product
CSSC Kaiyong Wheel was named and delivered in Dalian, Liaoning
This series of ships not only has excellent overall indicators, but also has excellent safety and environmental performance
On June 18, 2022, the 300,000-ton VLCC No. 98 built by CSSC's DSIC for China Merchants Shipping was named and delivered.
Feng Boming, member of the party committee and deputy general manager of China Merchants Group, named the ship NEW VALOR.
Kaiyong is the fourth ship in the series of six new-generation energy-saving and environmentally friendly VLCCs carefully built by DSIC for China Merchants Shipping, and also the 23rd 300,000-ton super-large crude oil carrier delivered by DSIC to China Merchants Shipping.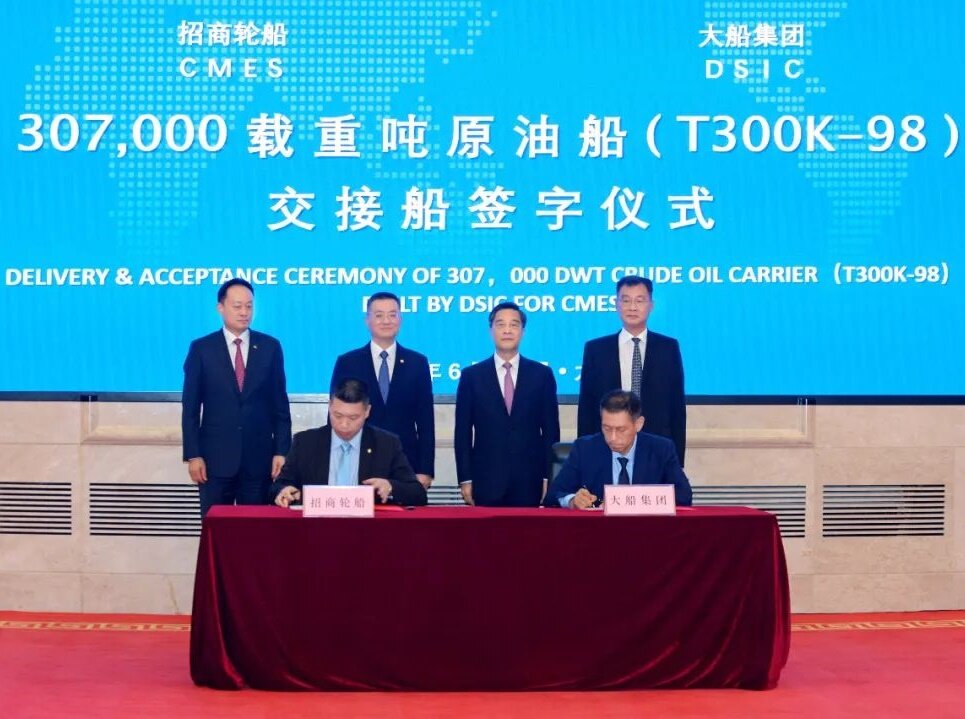 The ship has a total length of 333 meters, a width of 60 meters and a depth of 30 meters. When the design draft is 20.5 meters, it can normally load 2 million barrels of crude oil through the Strait of Malacca.
It is expected that Kaiyong will load refined oil to Europe to support the European market with huge demand for refined oil.Editor/Ma Xue
0
Collect