Construction
Qinghai Yinda Jihuang No. 32 Tunnel Successfully Completed
With a total investment of 14.634 billion yuan, the project of attracting Dajiang to Huangzhou is composed of 6 sub-projects
On June 18, 2022, the tunnel No. 32 of the West Main Canal of the Dajihuang Diversion Project in Miaogou Village, Qiaotou Town, Datong County was successfully completed, marking that the No. 1 Water Conservancy Project in Qinghai Province, the Dajihuang Diversion Project, solved the final neck problem. The main construction tasks of the six sub-projects have entered the final stage.
Tunnel No. 32 started construction in September 2017. The length of the tunnel is 4313.9 meters. During the preliminary geological exploration, 8 faults were found. Only the broken V-type surrounding rock is 3123 meters, accounting for 72% of the total length of the tunnel. The groundwater is abundant, the most When the water output reached 12,000 cubic meters per day, the construction difficulty and safety risks were increased; during the construction process, there were 40 sudden dangers such as landslides, water inrush, water inrush and slag gushing. sky.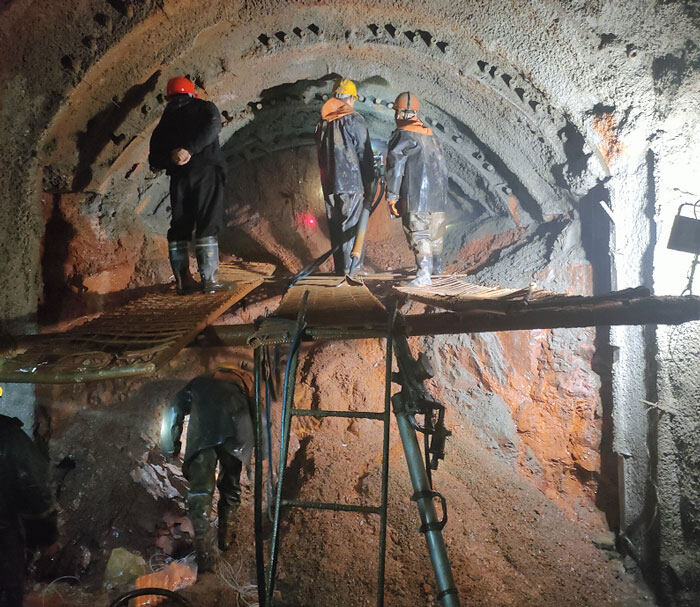 The project of diverting Dajia to Huangshui is a large-scale water transfer project across the river basin. Revitalization, common prosperity, ecological protection and high-quality development of the Yellow River Basin, and building a modern new Qinghai provide reliable water resources support and water ecological guarantee.
At present, the first and second phases of the North Trunk Canal and the West Trunk Canal project are basically completed, and the field support for the three trunk canals will be completed by the end of 2022.Editor/Ma Xue
0
Collect