Interconnection
Hunutru power plant solves water problem for Turkish farmers
Hunutlu Power Plant is a key project connecting the Belt and Road Initiative and the Middle Corridor
Power plant solves water problem while bringing jobs to locals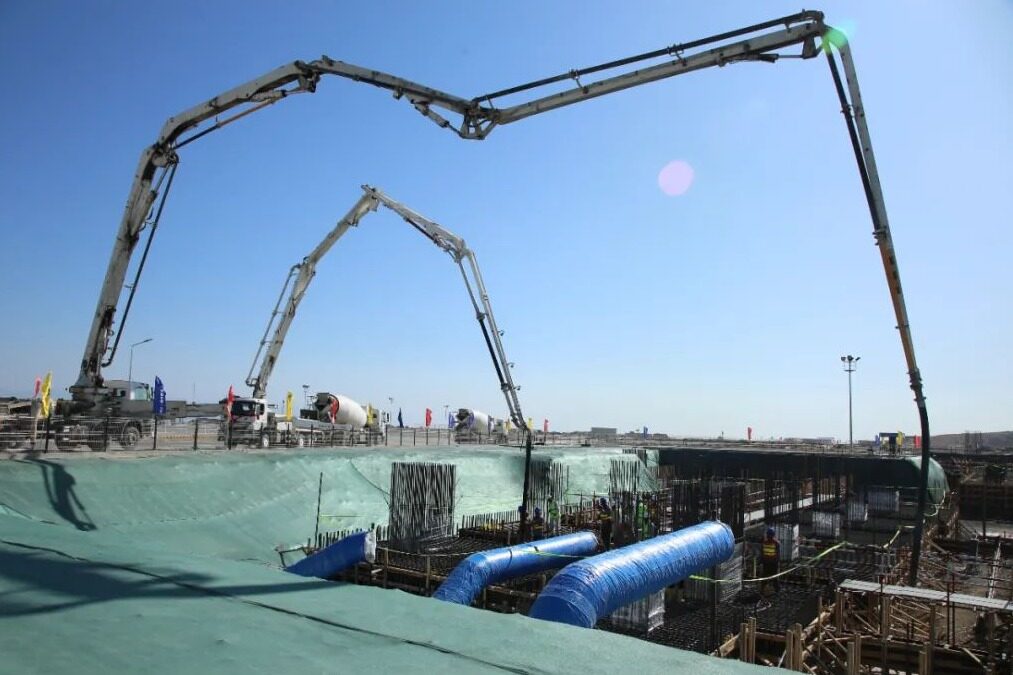 The village of Sugzu is located in Adana province in southern Turkey, close to the Mediterranean Sea. The farmers in the village mainly grow sunflowers, olives, watermelons, barley and other crops, with a relatively single source of income. Like many rural areas in Turkey, the local area is dry and rainy in summer, and there is a serious shortage of water for agricultural irrigation. But now the Hunutlu Power Plant Project, an important cooperation project between China and Turkey, has not only brought employment opportunities to the locals, but also helped alleviate water problems.
The Hunutlu Power Plant is China's largest direct investment project in Turkey since the establishment of diplomatic relations between China and Turkey. After the project is put into operation, it can supply 9 billion kWh of electricity to Turkey every year, accounting for about 3% of Turkey's annual power generation. Due to the adoption of advanced power generation technology, it is also the first chimneyless power plant in Turkey, which effectively takes into account energy conservation and environmental protection. Sugerzu Village was the first to enjoy the double benefits brought by this project - job creation and clean water.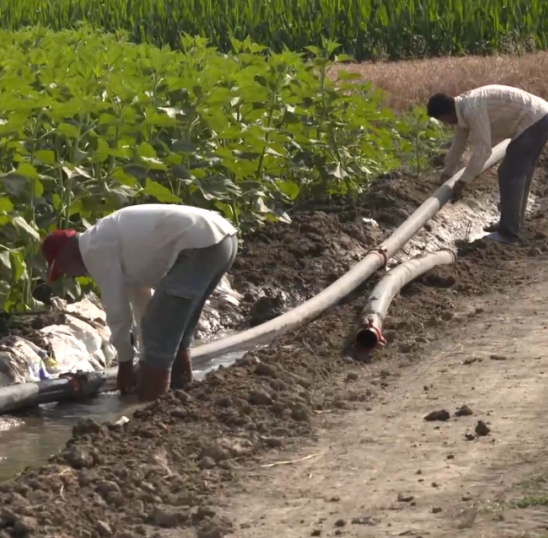 Ali Dogan, head of Sugezu Village, said in an interview with reporters that since the construction of the power plant started in September 2019, many villagers have obtained employment opportunities, not only able to support themselves, but also "bring bread home every day", and have also learned new skill. "With this project, our young people here can look forward to a bright future," he said.
At the same time, Chinese construction companies attach great importance to environmental protection, and simultaneously build industrial and domestic sewage treatment facilities and groundwater pollution prevention and control projects, so as to provide local villagers with safe and clean reclaimed water to irrigate crops.
According to Duhan Araz, chief environmental supervision engineer of the Hunutlu Power Plant Project, in order to strictly ensure the safety of reclaimed water, engineers regularly take water samples from three monitoring wells for testing and analysis. "The test concluded there was no contamination," she said.
A local villager Adem Karji said that he built an olive grove in 2018, but there was always a shortage of water. Later, the power plant project brought abundant recycled water, and the crops have now ushered in the harvest season ahead of schedule. "It was originally (expected) 7 years. The first olives were harvested, and I had them in four years." Keywords: One Belt One Road, One Belt One Road News, One Belt One Road Project
Veli Kayal, who grows watermelons, said that the watermelon harvest is very good. In a blink of an eye, he has benefited from the power plant project for three years, especially in the water shortage season, which has effectively alleviated the problem of water use.Editor/XuNing
0
Collect