Municipal
Guorui Changjia Bund Urban Complex starts construction
The project has a total construction area of ​​more than 700,000 square meters and a total investment of 10 billion yuan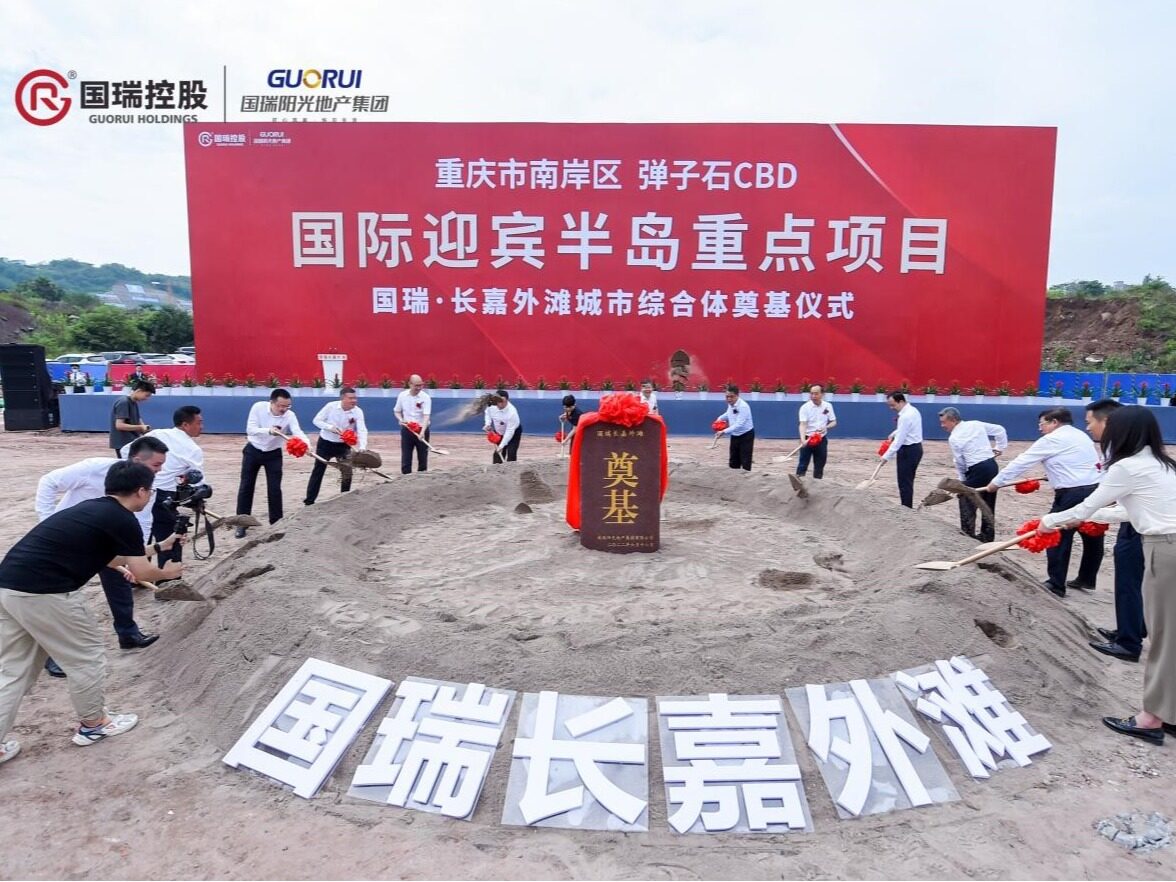 On June 18, 2022, the groundbreaking ceremony of the Guorui Changjia Bund Urban Complex located in the Changjiahui Scenic Area, the core area of the two rivers and four banks of Chongqing, was held, marking the official entry of this 2022 Chongqing municipal key project into the construction phase.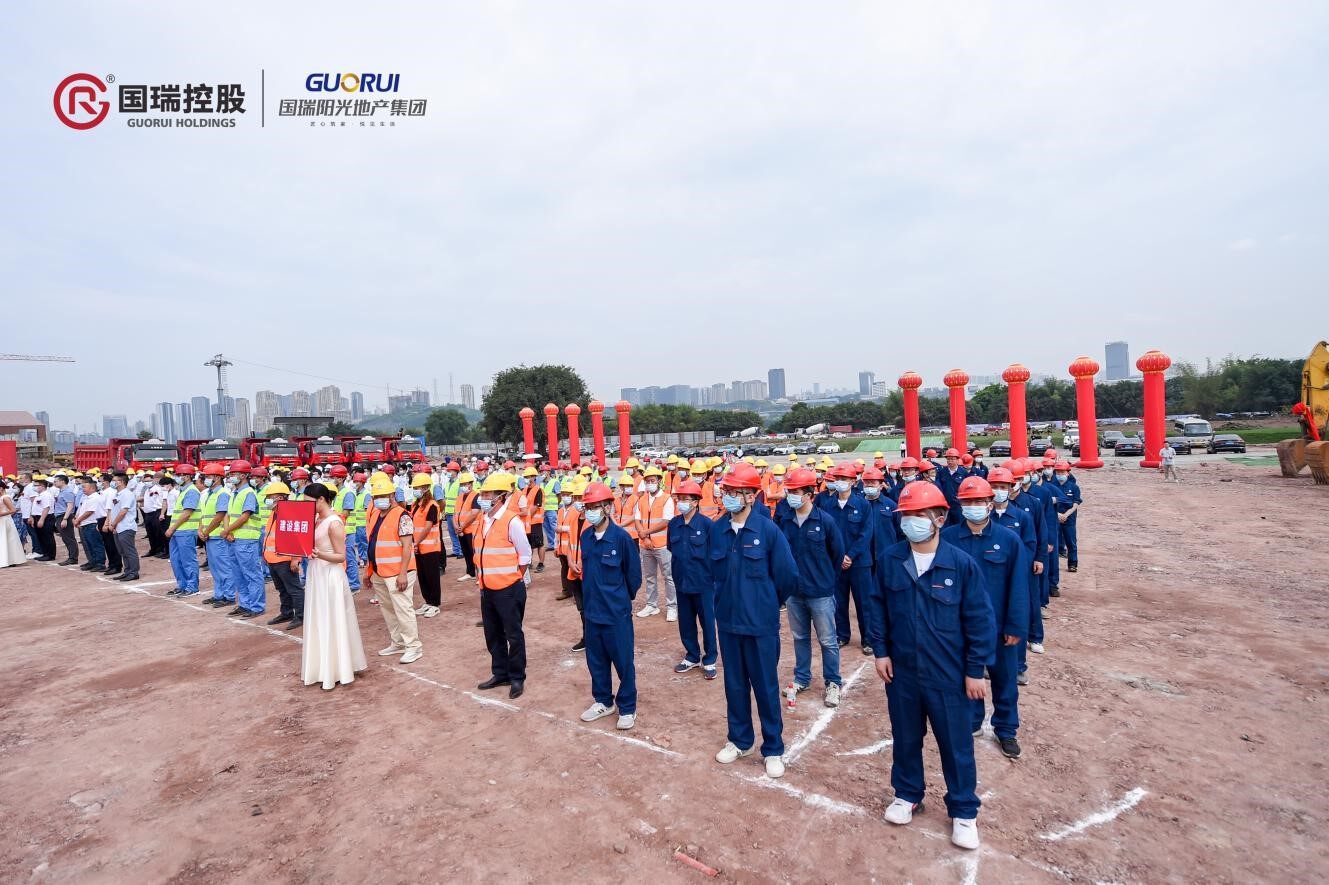 It is understood that the project is located in the Danzishi International Yingbin Peninsula adjacent to Chongqing Yuzhong Peninsula and Jiangbeizui Peninsula. With a total construction area of more than 700,000 square meters and a planned investment of 10 billion yuan, the project will build a large-scale urban complex integrating residence, commerce, culture and tourism, consumption and ecology.
The project is invested and constructed by Guorui Sunshine Real Estate Group. According to Xiao Zhengwei, President of Guorui Sunshine Real Estate Group, Guorui Sunshine Real Estate Group will give full play to the group's industrial advantages and resource advantages, and combine market consumption habits and needs to "international, green, and The development concept of "Intelligent, Human Culture and Health", through the construction of city-level commercial, business, financial centers and high-quality ecological residences, the project will be built into a demonstration project of "green ecological buildings + prefabricated buildings" in Chongqing and a new Chongqing new project. city landmarks.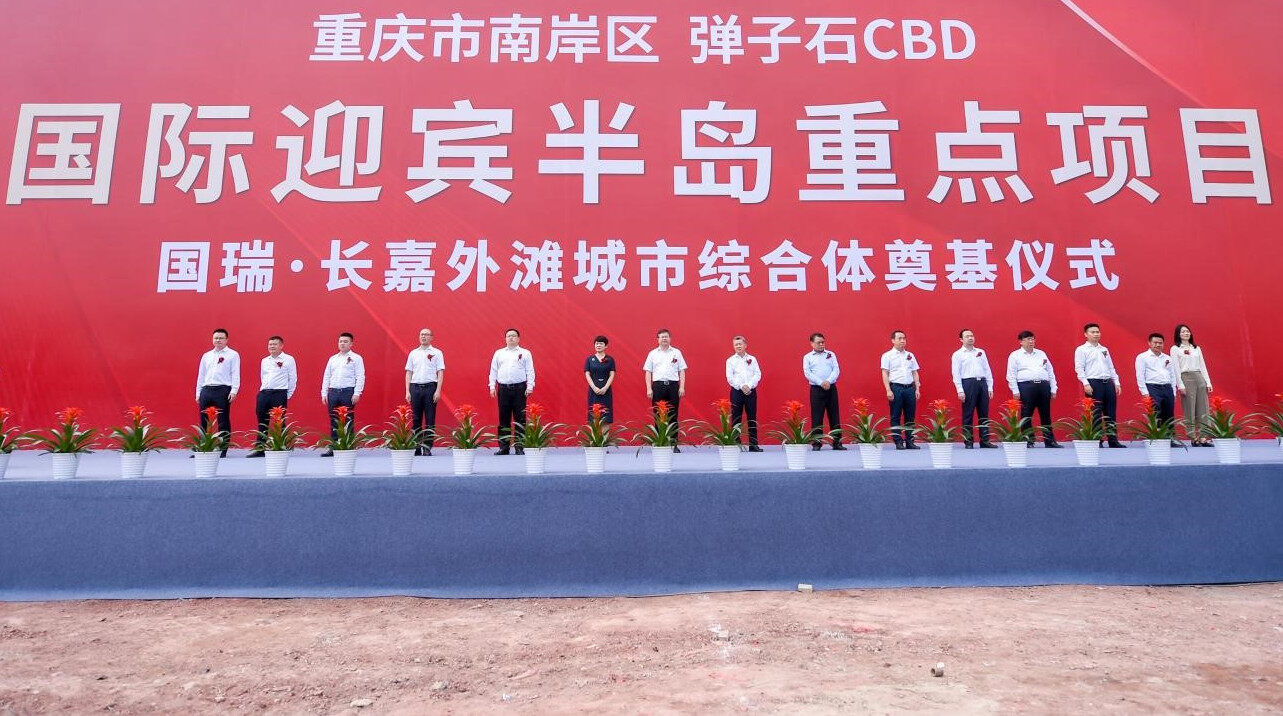 Tang Xin, member of the Standing Committee of the Chongqing Economic and Technological Development Zone and executive deputy head of the district, said that the Guorui Changjia Bund urban complex project is located in the core area of the "Changjiahui Scenic Spot", and it is a new business card for the beautiful Changjiahui urban functions. Building an important carrier of Danzishi International Yingbin Peninsula will definitely have a positive and far-reaching impact on the future development of South Bank. The functional departments of the district government and relevant units must fully support and cooperate, ensure the elements, and strive to create a good project construction environment. Promote project construction, and use projects to drive consumption and employment. He asked the investment and construction units to strive to build the project into a high-quality project, a demonstration project, and a benefit project, to create a new urban landmark for the "Changjiahui Scenic Spot", and to make new contributions to the economic and social development of the South Bank. Editor/He Yuting
0
Collect