Interview
Sun Bohui, a post-90s welder
Sun Baihui entered the welding field at the age of 18 and has been engaged in national key engineering projects
Sun Baihui is the chief technician and high-skilled expert of Harbin Electric Group Co., Ltd.
In the cold work branch of Harbin Electric Steam Turbine, Sun Baihui and her colleagues are welding the largest source grid load storage demonstration project in China: the compressed air energy storage equipment in the Ulanqab Green Power Plant Demonstration Project. Due to the huge pressure, a special steel is selected, and the operator's technique, speed and temperature control are extremely demanding during welding.
For such difficult welding, everyone in the team led by Sun Baihui can complete it with high quality. In addition, thick-walled titanium alloy welding, steam turbine rotor shaft diameter welding, etc., which are recognized as the most difficult level of welding in the welding field, are not a problem for Sun Baihui and his team.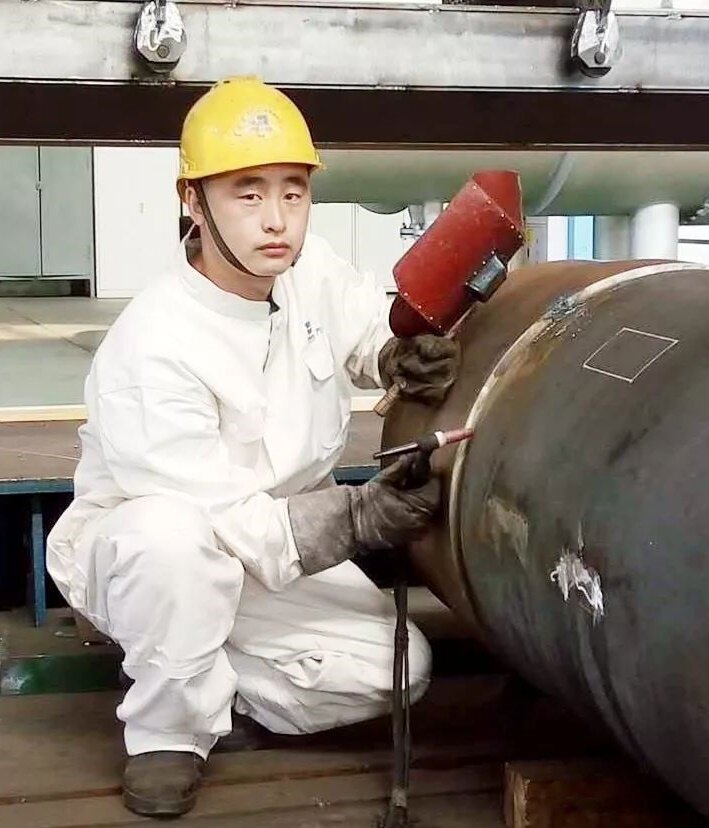 Wang Wenhai, Deputy Secretary of the Party Branch of the Cold Work Branch of Harbin Steam Turbine Plant Co., Ltd. of Harbin Electric Group Co., Ltd.: He strives for perfection in business and is very good at technical research. At the age of 25, he obtained the technical level of senior technician. Such a technical level is very rare in our enterprise.
Under the leadership of Sun Baihui, more than 10 kinds of auxiliary tools were newly produced, the operation process was rewritten, and the qualified rate of component products was increased from 30% to 98%. Over the years, whenever there are major project topics, Sun Baihui is the first to provoke the burden of technological breakthrough, leading the team to complete more than 300 technological innovations, leading the completion of more than 50 scientific research and tackling key problems, and applying for more than 10 patents, saving costs for the company. Millions of dollars.Editor/Ma Xue
0
Collect