Interconnection
RCEP Express Line from Qingdao, China to Osaka, Japan Officially Opened
A number of Chinese cooperative enterprises jointly signed the China-Japan Maritime Gold Channel Agreement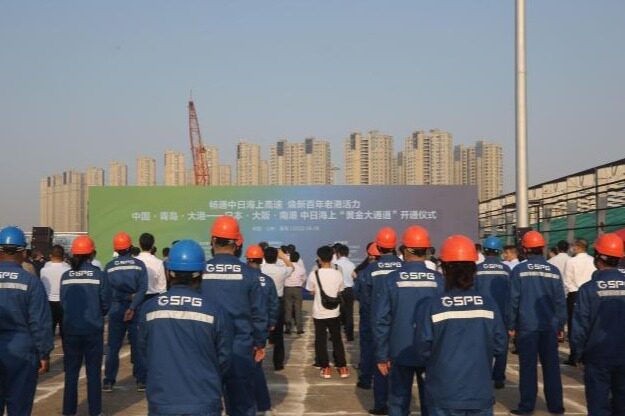 China·Qingdao·Dagang-Japan·Osaka·Nangang China-Japan Maritime "Golden Channel" opening ceremony was held in Qingdao, Shandong on June 18, 2022. It is reported that the China-Japan RCEP (Regional Comprehensive Economic Partnership Agreement) express line is a China-Japan maritime express logistics channel rebuilt seven years after the withdrawal of the China-Japan express line from Qingdao to Shimonoseki.
According to Sun Xiaodong, the person in charge of the route and the manager of the express line department of Dongchen Shipping Group, the route was tested a week ago and has received a good response among Japanese cargo owners. About 150 TEUs were loaded on this voyage, mainly textiles, electronic products and precision spare parts. It is expected to arrive at Nangang, Osaka, Japan on the morning of next Monday after sailing for about 36 hours.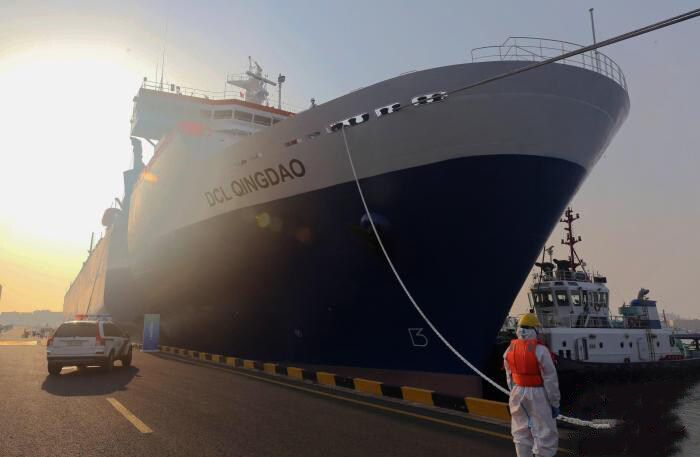 Sun Xiaodong said that the route uses a ro-ro ship that can be directly boarded with loading equipment such as forklifts and trucks, and the service speed of the ship is 27 knots, while the speed of an ordinary Chinese freighter to Japan is about 15 knots. As a result, the entire voyage can be shortened by 24 hours. In addition, they communicated and coordinated with the customs of the two places to realize the rapid customs clearance of different goods according to different priorities. The overall shipping time is comparable to that of air freight, and the freight is lower. In the future, as the transportation demand increases, the number of sailings may be increased to two to three times a week.
At the event site, Qingdao Shibei District Government, Shandong Port Qingdao Port, Shandong Port Shipping Group, etc., and China Post and other cooperative enterprises jointly signed the China-Japan Maritime "Golden Channel" cooperation agreement.
Relevant staff of the Investment and Operation Department of Qingdao International Cruise Port Service Administration said that the opening of this express line fills the gap in Qingdao Port in recent years without Sino-Japanese ro-ro container services. It not only effectively balances timeliness and economy, but also utilizes Qingdao Jiaodong International Airport has the advantages of many domestic routes and low prices in China, giving full play to the linkage between Qingdao Port and the airport, and building a foreign trade system of "sea-air combined transport for imports and air-sea combined transport for exports". Keywords: One Belt One Road, One Belt One Road News, One Belt One Road Project
It is reported that RCEP covers about 30% of the world's population, 30% of the total economic output and 30% of foreign trade. It is the free trade agreement signed by China with the largest number of participants, the most diverse member structure and the greatest development potential. RCEP will come into effect on January 1, 2022 for 10 members including China, Japan, Australia, New Zealand, Brunei, Cambodia, Singapore, and Thailand, and implement tariff reductions among the 10 countries.Editor/XuNing
0
Collect