Construction
CRCC provides construction equipment for Zhengyu high-speed railway
CRCC provides complete sets of tunnel construction intelligent equipment for Zhengyu high-speed railway construction
On June 20, 2022, the Zhengyu high-speed rail line was put into operation, marking that Shennongjia, Nanzhang, Baokangxingshan and Badong areas officially entered the high-speed rail era. Shennongjia, known as the Roof of Central China, can reach Hankou Station directly in more than two hours. The Zhengyu high-speed railway is China's first high-speed railway mountain tunnel to realize large-scale mechanized construction and intelligent construction. Railway Construction Heavy Industry provides a complete set of tunnel construction intelligent equipment for the project construction.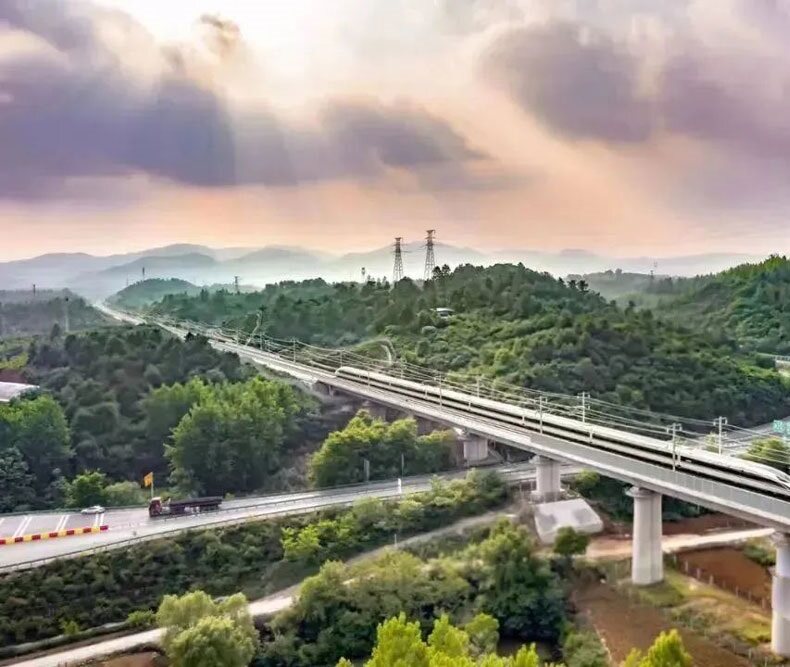 Zhengzhou-Chongqing high-speed rail line opened for operation
The Zheng-Chongqing high-speed railway is an important part of China's eight vertical and eight horizontal high-speed railway network, connecting Zhengzhou and Chongqing. It is composed of the previously planned Zheng-Wan high-speed railway and Yu-Wan high-speed railway. , through the complex and dangerous mountainous areas, the proportion of bridges and tunnels is as high as 98%, and the construction safety risk is high. It is known as one of the most difficult and risky railways in the world of high-speed rail. The line from Xiangyang to Wanzhou opened this time has a total length of 434 kilometers and 10 new stations.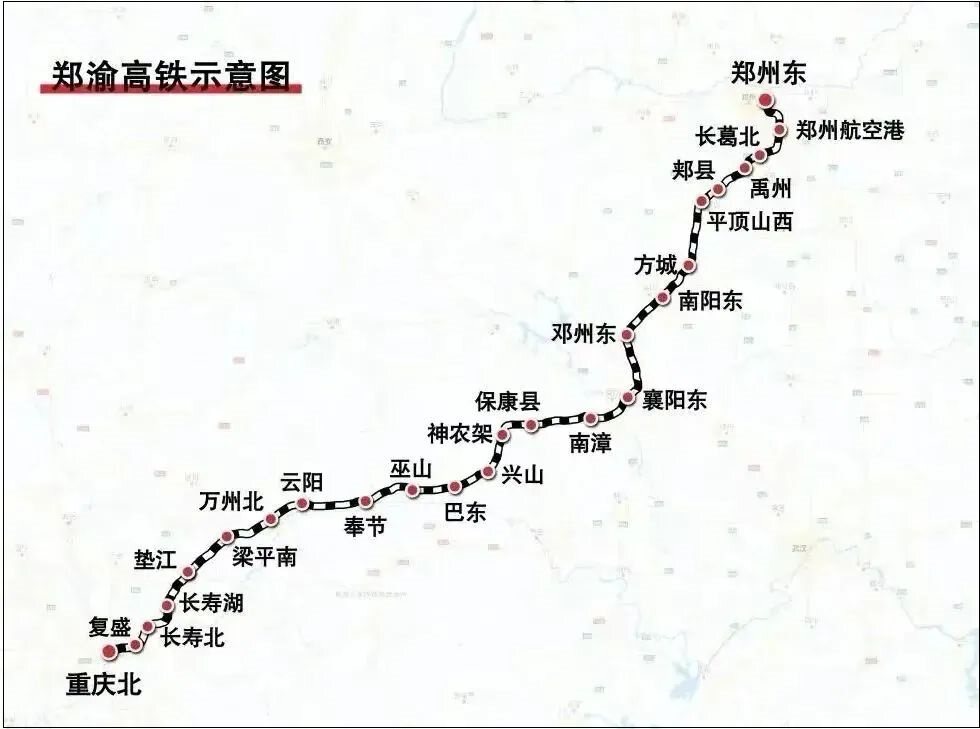 Schematic diagram of Zhengyu high-speed railway
In 2017, with the support of China National Railway Group Co., Ltd., Wuhan-Kowloon Railway Passenger Dedicated Line Hubei Co., Ltd., in conjunction with scientific research, design, construction, equipment manufacturing and other units, carried out a major scientific research project of China Railway Group, "Zheng-Wanzhou High-speed Railway Large-section Tunnel. "Key technologies for safe and rapid standardized construction", and achieved many phased research results, formed a complete set of tunnel mechanized construction technology, realized the safe and rapid standardized construction of large-section tunnels, and made the Hubei section of the Zhengyu high-speed railway an all-geological and comprehensive high-speed railway tunnel in China. The pioneer in the implementation of mechanized construction and information management in the entire section opened the prelude to the intelligent construction of China's railway mountain tunnels.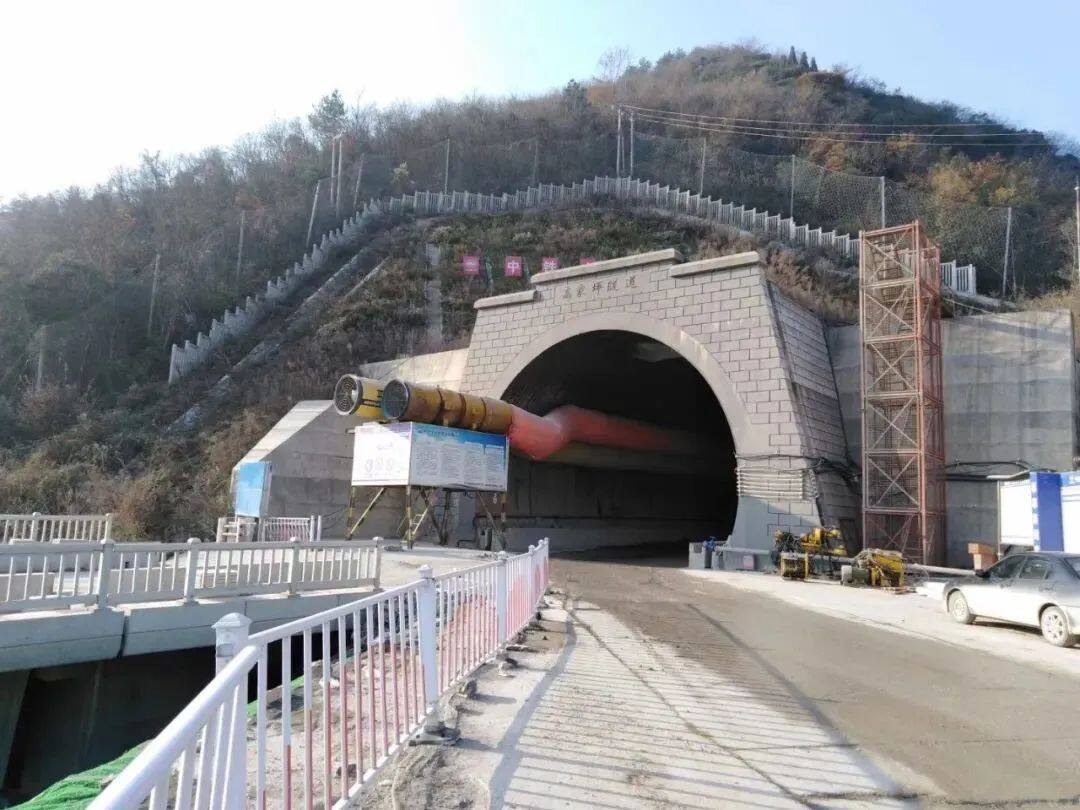 Construction Site
As a provider of intelligent equipment and intelligent collaborative management platform, CRCC takes the leading construction method and intelligent core as its development route, and has developed a full-process drill and blast method covering advanced exploration, drilling and blasting excavation, initial support, lining structure, and auxiliary operations. A complete set of intelligent equipment has been built, including a fully computerized rock drilling rig, intelligent grouting rig, intelligent shovel milling machine, intelligent concrete wet spraying trolley, intelligent bolt trolley, intelligent arch frame trolley, digital lining Special forces, including trolleys and other intelligent series of equipment, have been popularized and applied in 21 construction areas of 15 tunnels in the Hubei section of Zhengyu high-speed railway, which greatly reduced the number of workers in the tunnel, improved the construction environment in the tunnel, and improved the construction quality and various aspects. The ability to resist risks has been well received by the construction unit.
At the same time, the Zhengyu high-speed railway project department has established a digital command hall with a fully computerized rock drilling rig as the center, and realized the real-time monitoring and remote control of equipment parameters through the intelligent big data interactive platform. Real-time monitoring, dynamic assessment, and early warning response are possible, which satisfies the risk control and dynamic management of rapid information acquisition and feedback, and provides fast and considerate services for construction. In addition, CRCC has provided more than 200 sets of turnouts for the Zhengyu high-speed railway.
From February 24th to March 4th, 2020, the CCTV Science and Education Channel "Innovation in Progress" broadcasted eight episodes of the documentary "Underground Legion under Shennongjia" in prime time. It presented a panoramic view of the intelligent construction of the Zhengyu high-speed railway by CRCC special forces. Fantastic power.
On May 20, 2021, the fourth episode of "The Power of the Great Power III", "Reloading and Skillful Work", tells the story of the CRCC three-arm rock drilling rig's construction of the Zhengyu high-speed railway, making the moat become smooth, showing the great power The hard core strength of heavy weapons.
CRCC will closely focus on the concept of intelligent tunnel construction, continue to develop complete sets of tunnel intelligent equipment with independent intellectual property rights and in line with China's national conditions, and create more special forces capable of attacking and fighting in order to promote the high-quality construction of China's railway tunnels, and continue to write more exciting stories. CRCC story.Editor/Ma Xue
0
Collect