Company
Shantui Mine's large-scale mining equipment is exported and shipped in batches
Shantui has opened a new chapter in going global and has become an important participant in the global mining machinery industry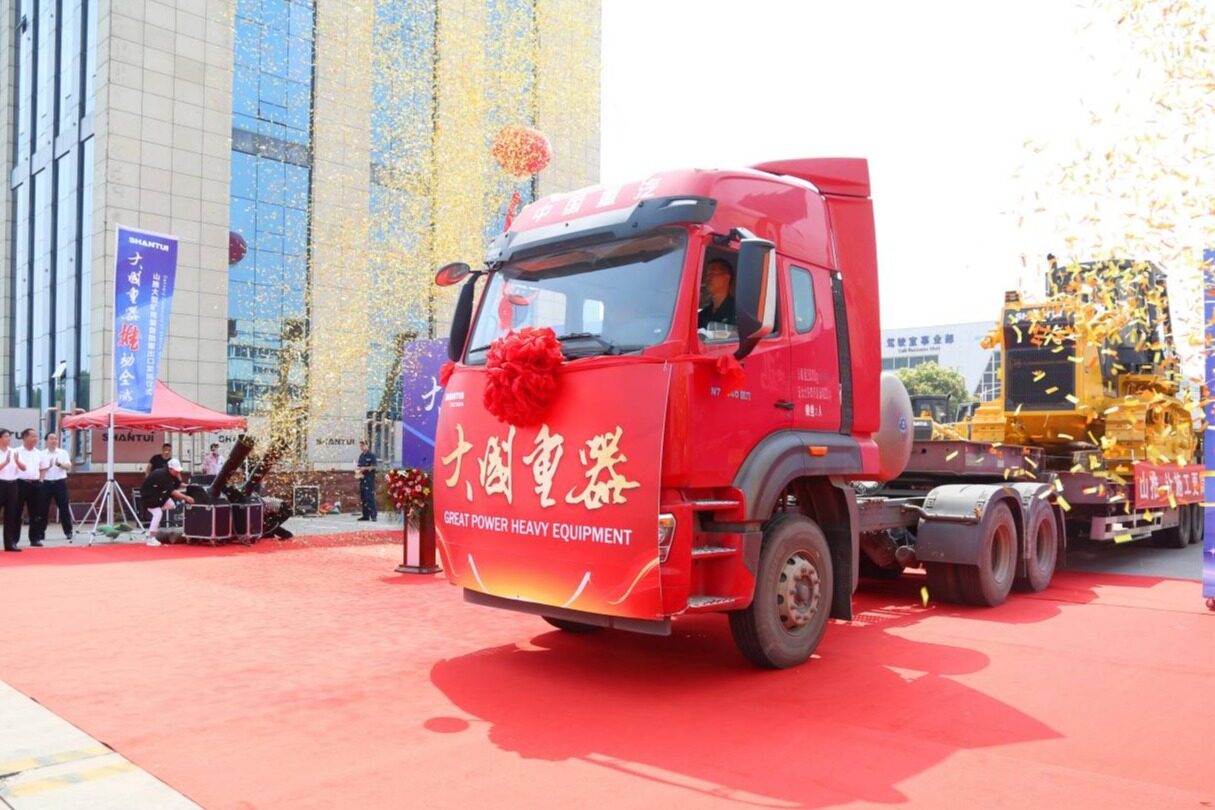 The great powers make great efforts to make a good mark, and promote the world to shine. On June 21, the launching ceremony of Shantui's large-scale mining equipment batch export was held in Shantui International Business Park. The scene was magnificent and the scene was shocking, which made every Shantui person who witnessed it in person excited.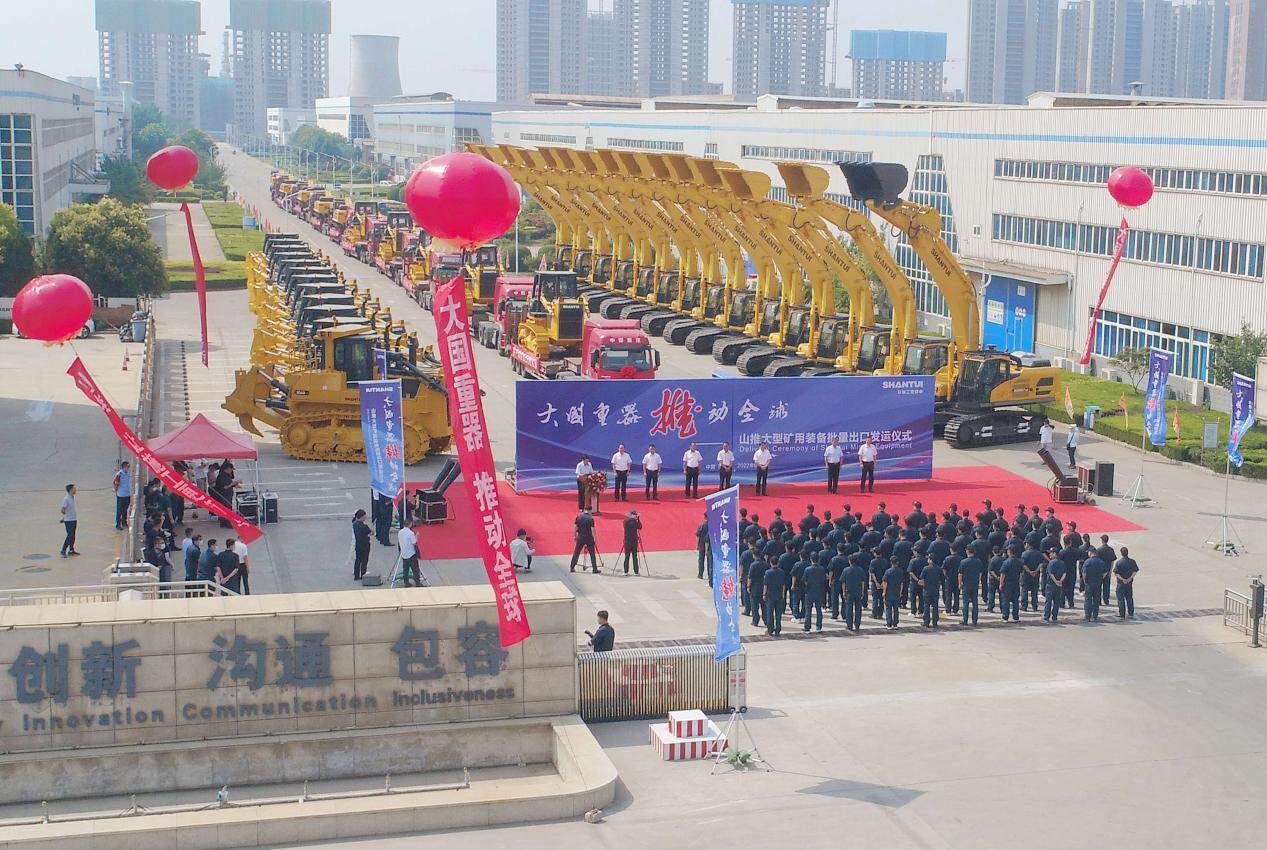 Accompanied by the horn of the expedition, a large-scale mining equipment phalanx composed of SD90, SD60, DH46 bulldozers and SE550, SE750 excavators and other ingenious works launched by Shantui with great concentration, adorned with red and painted colors, and sent them to countries along the Belt and Road. This is another outstanding contribution of Shantui Co., Ltd. to help the "Belt and Road", and it is also another powerful move by a major power to stand on the global stage.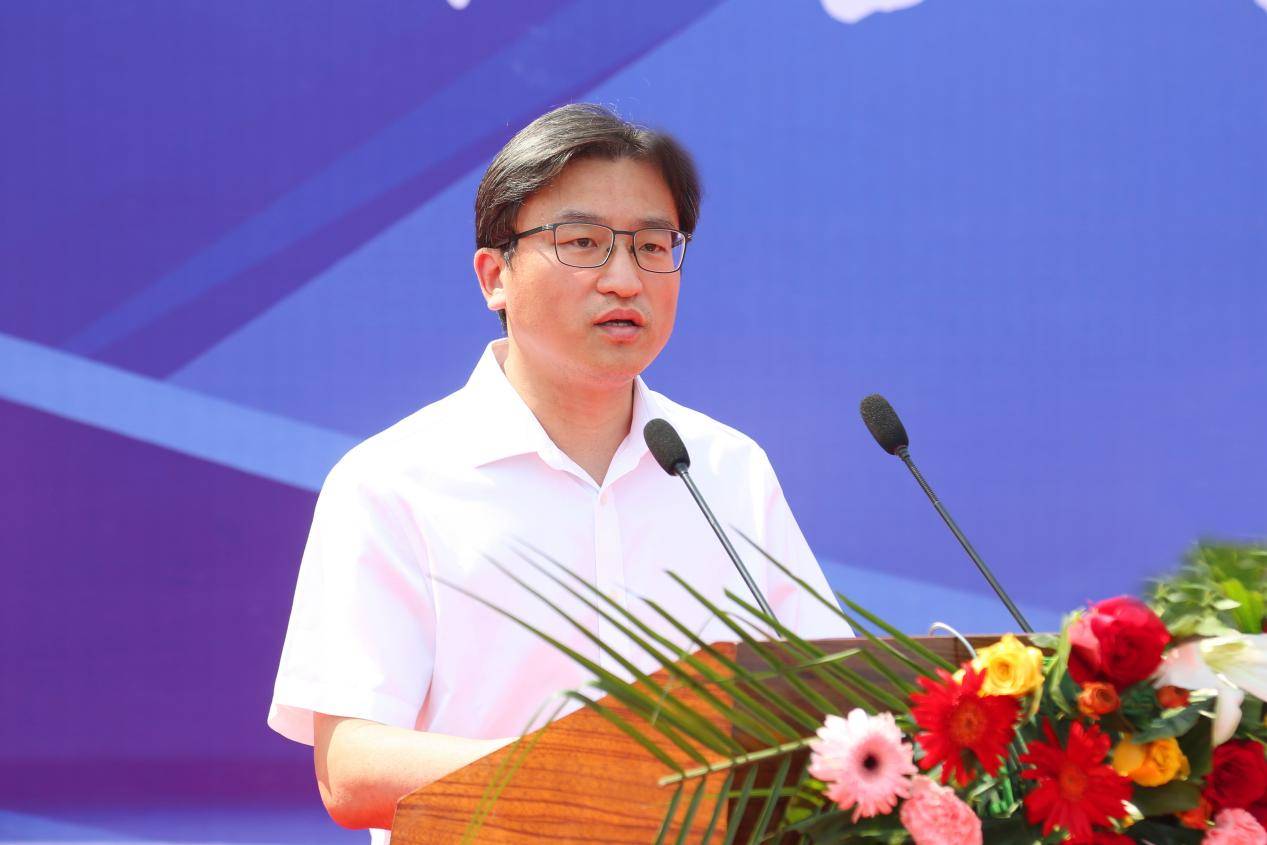 Zhang Min, general manager of Shantui Co., Ltd., delivered a speech
In recent years, as Shantui has accelerated its overseas development, overseas markets have shown a hot sales trend. The high-horsepower bulldozers and large-tonnage mining excavators launched this time were independently developed by Shantui, which not only set a new monthly export shipment volume of Shantui, but also broke the "mine monopoly" of foreign manufacturers.
Zhang Min, General Manager of Shantui Co., Ltd., said at the departure ceremony: "This is a major breakthrough for Shantui in the export field, which opens a new chapter for Shantui to go global, and also marks that Shantui has become an important player in the global mining machinery industry. participants."
Zhang Min said that while expanding the expansion of overseas marketing network, Shantui will also do a good job in service guarantee work at the same time, taking multiple measures to create a new situation for overseas development.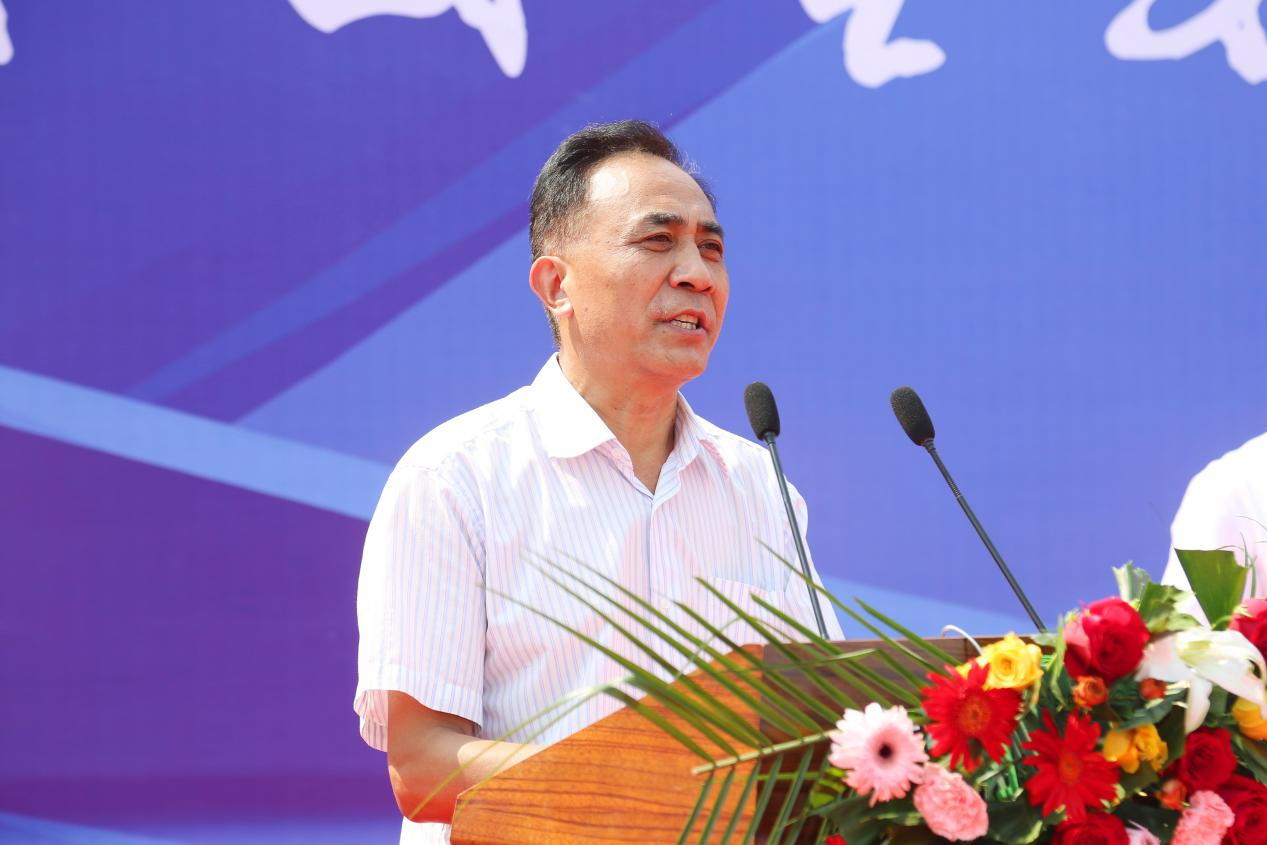 Yao Yanchen, Deputy Director of Jining Municipal Bureau of Commerce, delivered a speech
Committed to making "Shantui Creation" lead the industry and making "Made in China" internationally renowned, Shantui continues to focus on products, highlight its advantages, and make its core business more refined and stronger. Yao Yanchen, deputy director of Jining Municipal Bureau of Commerce, said in his speech that Shantui, as a leader in the global construction machinery industry, has always taken serving the country's infrastructure as its own responsibility, shouldering the responsibility of being a great country and building a Chinese brand. Jining Municipal Bureau of Commerce will also give full play to the role of policies and platforms to help Shantui achieve better results.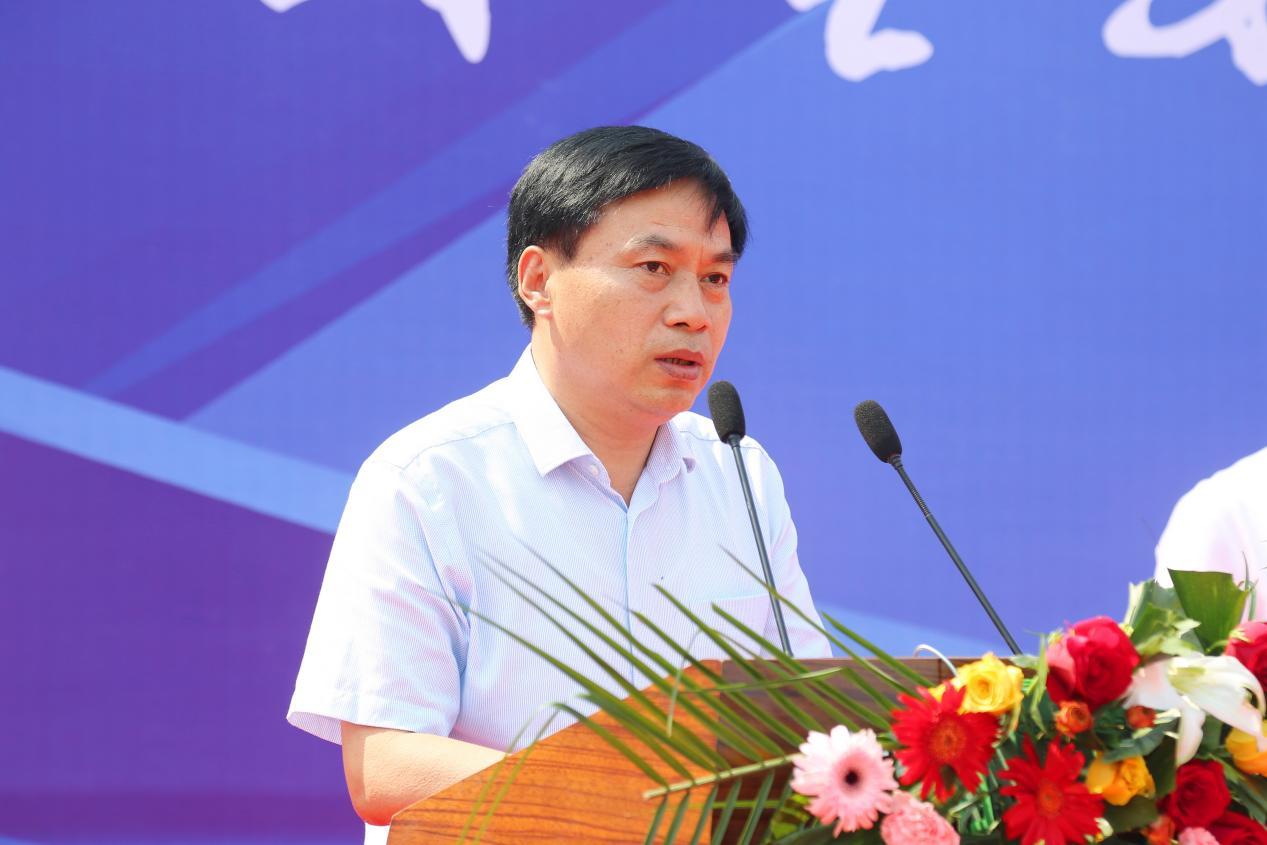 Chu Zhihua, Deputy Director of the High-tech Zone Management Committee, delivered a speech
The rapid development of Shantui is inseparable from the fertile soil of the high-tech zone. After 30 years of hard work, Shantui Co., Ltd., as a leading enterprise in Jining High-tech Zone, has always worked hand in hand with the High-tech Zone to grow together, realizing the transformation from "Shantui Manufacturing" to "Shantui Smart Manufacturing". Chu Zhihua, deputy director of the high-tech zone management committee, said that the high-tech zone will continue to adhere to the district tenet of "developing high technology and realizing industrialization", promoting the transformation and upgrading of traditional industries and the rapid growth of emerging industries. Excellent enterprises have wings to take off.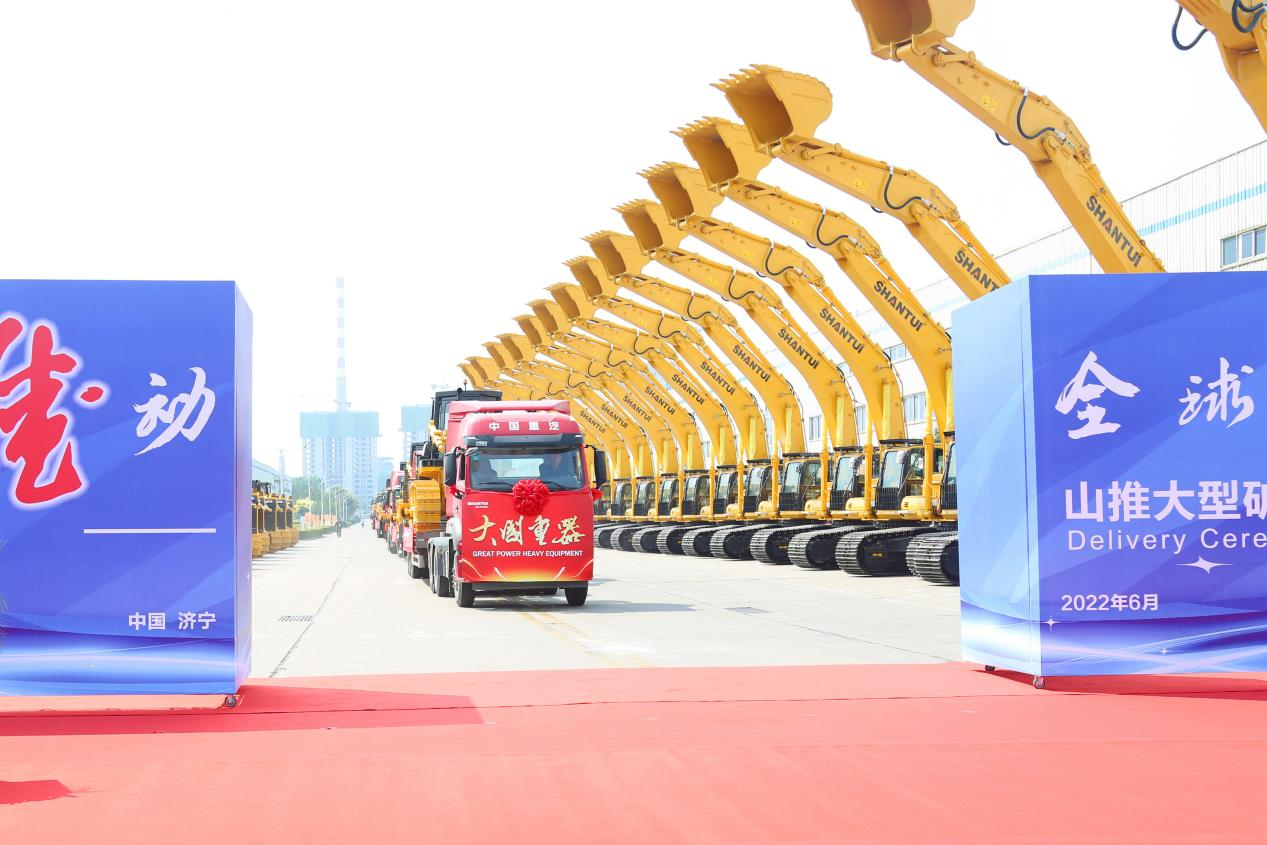 After 70 years of accumulation, Shantui has gathered abundant resources such as technology and talents, and has fully started a new journey into the field of high-end construction machinery, making every effort to create a new highland for high-end equipment innovation and independent research and development. The batch export and shipment of large-scale mining equipment fully demonstrates the affirmation and trust of users in the domestic and international markets for Shantui's products and technical strength. Shantui's international competitiveness will be further enhanced and its development prospects will be broader.
In the future, in the face of increasingly fierce international competition, Shantui will firmly focus on the brand mission of "making construction easier", continuously promote the research and development and innovation of high-end construction machinery, and always create value for global customers with high-quality products and high-standard services. Conditions, provide guarantee for the win-win of enterprises, customers and society, and lead to create a new glory! Editor / Xu Shengpeng
0
Collect