Photovoltaic
Heavy! Shandong 11.25GW offshore photovoltaic project won the bid
Offshore photovoltaic projects include 10 offshore photovoltaic sites with a total installed capacity of 11.25 million kilowatts
In this project, the grid-connected scale is expected to be 1.9GW in 2022, and the remaining projects will be connected to the grid in 2023-2025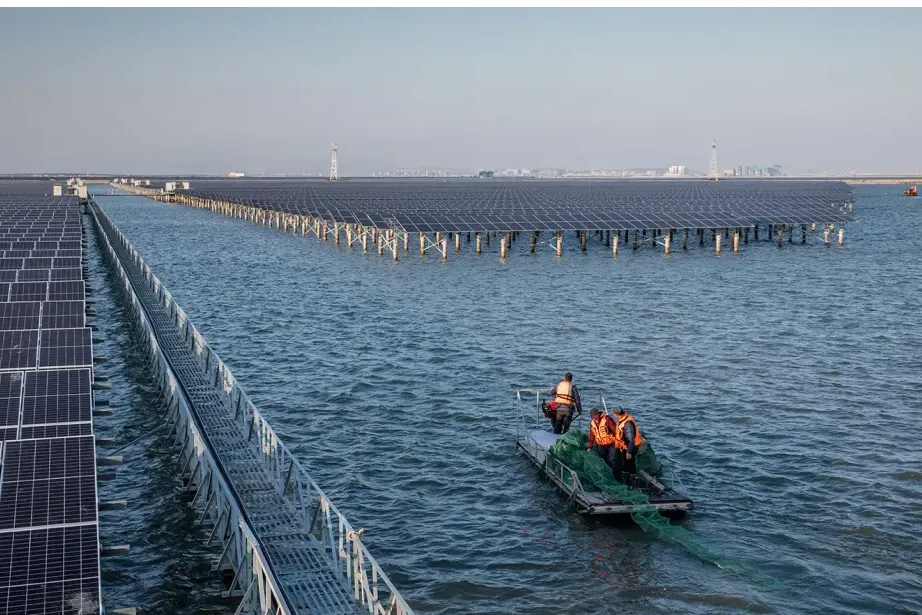 On June 17, 2022, Shandong Energy Bureau announced the winning bidders for the competitive configuration of pile-based fixed offshore photovoltaic projects in 2022. The 2022 offshore photovoltaic project in Shandong Province includes 10 offshore photovoltaic sites with a total installed capacity of 11.25 million kilowatts.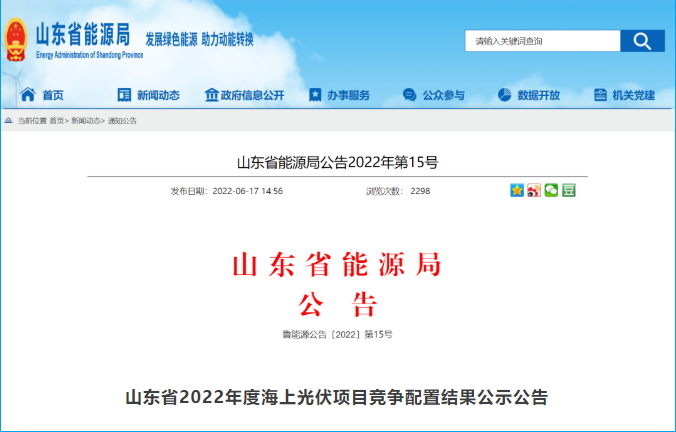 In order to accelerate the development and construction of offshore photovoltaics, the Shandong Provincial Energy Bureau commissioned the General Institute of Hydropower and Water Conservancy Planning and Design to organize the competitive allocation of pile-based fixed offshore photovoltaic projects in Shandong Province in 2022. After a comprehensive review by experts, the recommended investment companies ranked first in each project are announced as follows: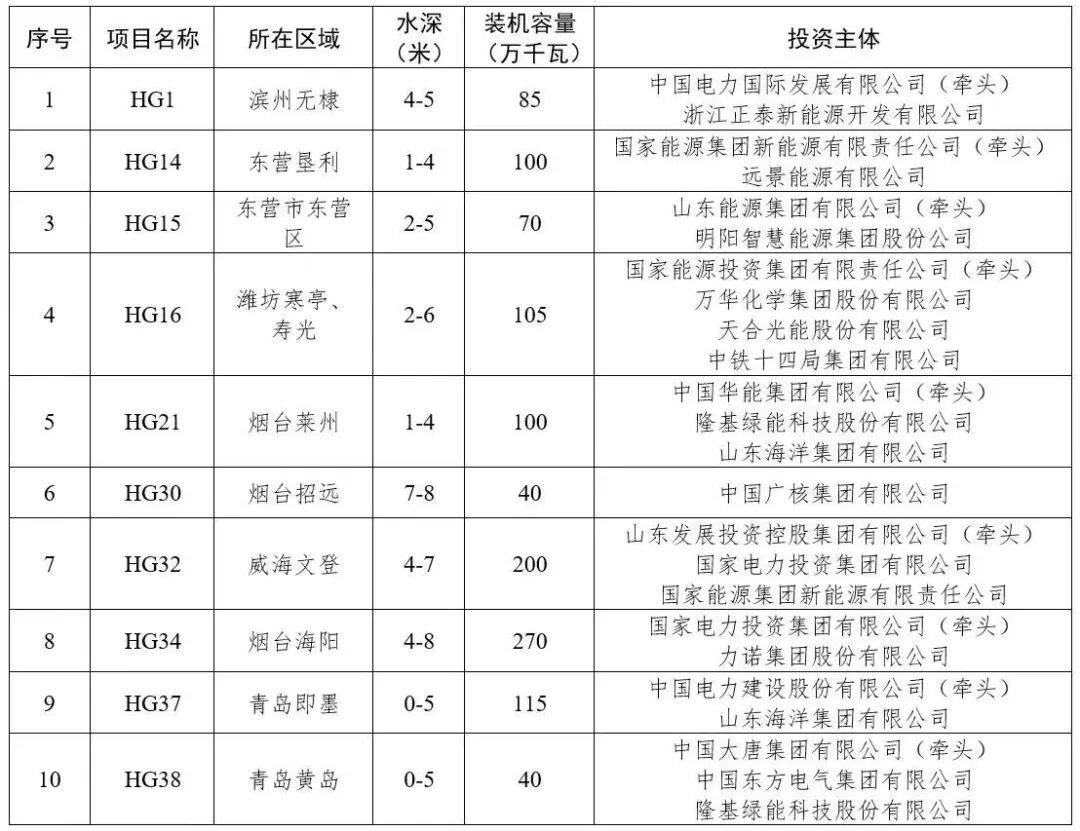 The construction site of the project is mainly located near the sea area in Binzhou, Dongying, Weifang, Yantai, Weihai, Qingdao and other regions of Shandong Province. The start time and scale of the project are 3.8GW in 2022, 4.7GW in 2023, and 2.75GW in 2024. The grid-connected scale is expected to be 1.9GW this year, and the remaining projects will be connected to the grid in 2023-2025.
In the "14th Five-Year Plan for Electric Power Development in Shandong Province" issued by Shandong Province, it has been clearly stated that during the 14th Five-Year Plan period, Shandong Province plans to deploy two 10-million-kilowatt offshore photovoltaic bases around the Bohai Sea and along the Yellow Sea. It is planned to build a 10-million-kilowatt integrated wind-solar storage and transportation base in the saline-alkali tidal flat in northern Shandong and a photovoltaic + base in the coal mining subsidence area in the southwest of Shandong. By 2025, the installed capacity of photovoltaic power generation will reach 65 million kilowatts, of which about 12 million kilowatts of offshore photovoltaics.
For floating offshore photovoltaic projects built and connected to the grid in the 14th Five-Year Plan period from 2022 to 2025, the provincial finance will provide subsidies at the rate of 1,000 yuan, 800 yuan, 600 yuan, and 400 yuan per kilowatt, respectively, and the subsidy scale will not exceed 100,000 kilowatts and 20 yuan respectively. 10,000 kilowatts, 300,000 kilowatts, and 400,000 kilowatts.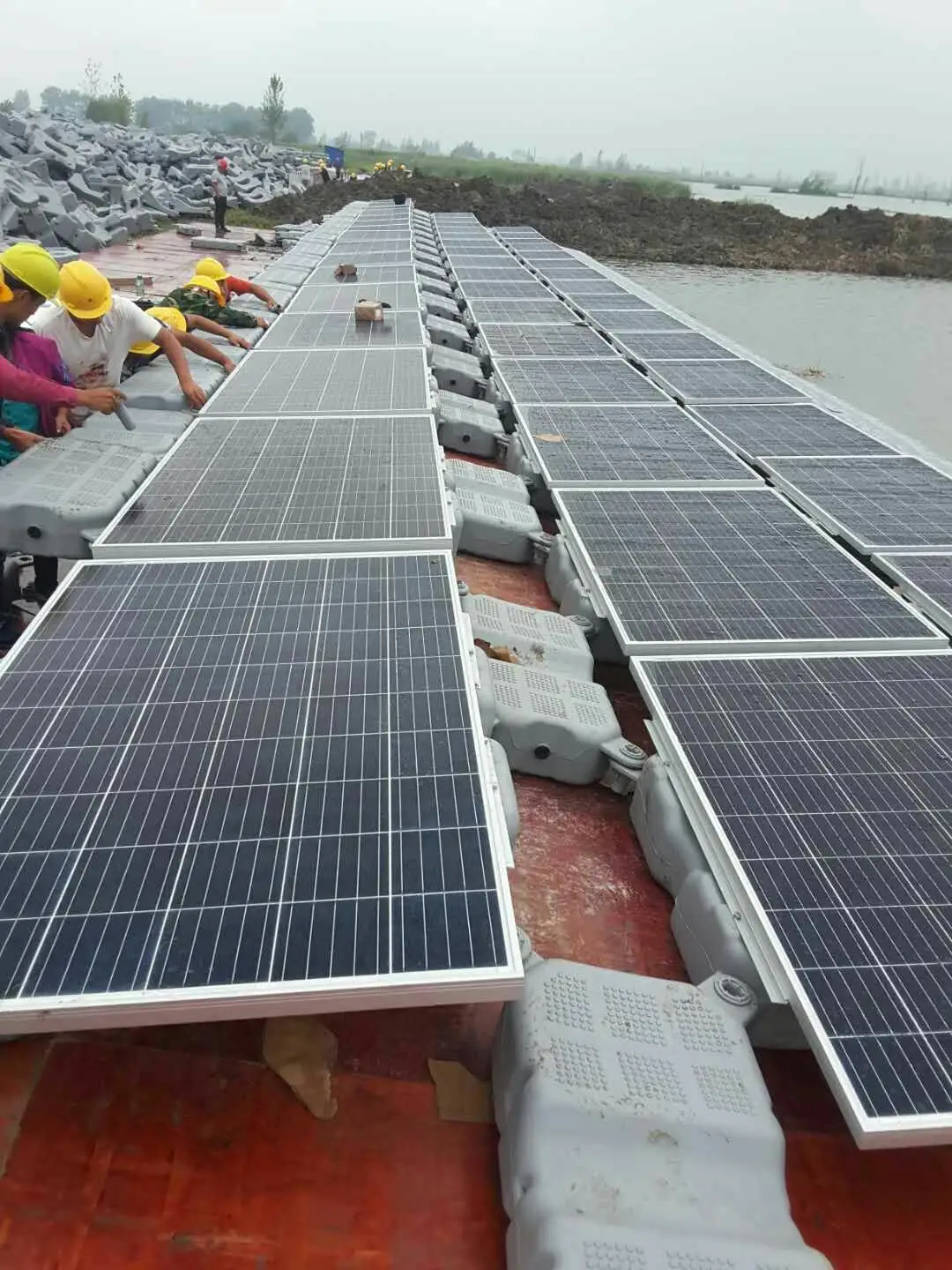 It is reported that in March 2022, the Shandong Provincial Energy Administration released the key points of energy work in 2022, and clarified the development goals of the province in 2022. The total installed power capacity will reach about 180 million kilowatts, and the installed capacity of new energy and renewable energy power generation will exceed 70 million kilowatts, accounting for more than 70 million kilowatts. than 38%.
Among them, the active and orderly adjustment of the energy structure proposes to focus on promoting the construction of five bases and two demonstrations, putting the promotion of new energy and renewable energy development in a more prominent position, and focusing on promoting five bases and two demonstrations. In particular, focusing on implementing the requirements of ecological protection and high-quality development in the Yellow River Basin, focusing on Huangjiu City, we will build large-scale scenery bases such as the saline-alkali tidal flats in northern Shandong and coal mining subsidence areas in southwestern Shandong, and promote the development of distributed photovoltaics throughout the county. , and promote the improvement of ecological environment quality.Editor/Zhao E
0
Collect