Municipal
The urban renewal project in Chang'an No. 3 factory area officially started
The project is planned to be constructed in three phases, of which the investment of the first phase is about 12.1 billion yuan
After the project is completed, it will become another wind vane of fashion consumption in Chongqing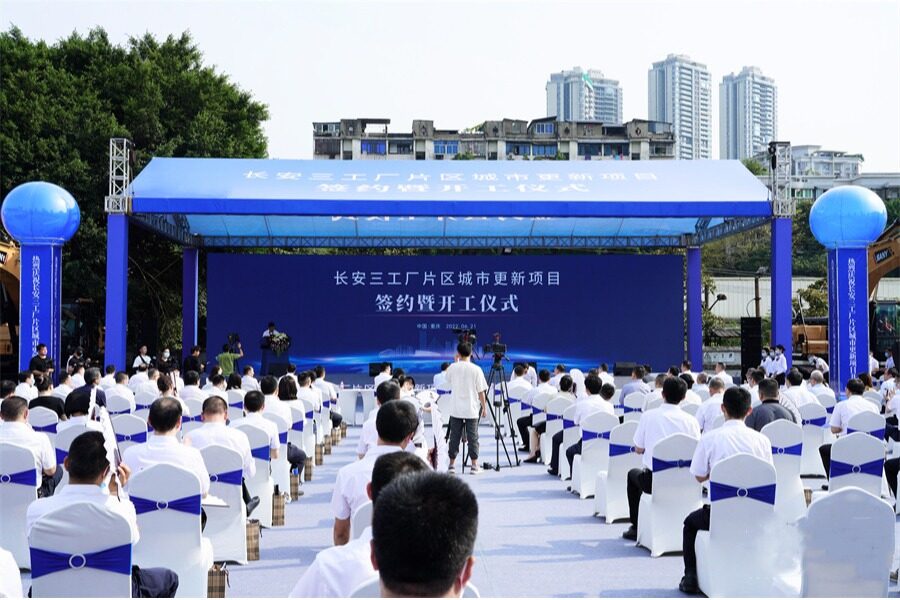 On June 21, 2022, the signing and commencement ceremony of the urban renewal project in Chang'an No. 3 Factory Area was held in Jiangbei District, Chongqing, with a total investment of about 20.8 billion yuan.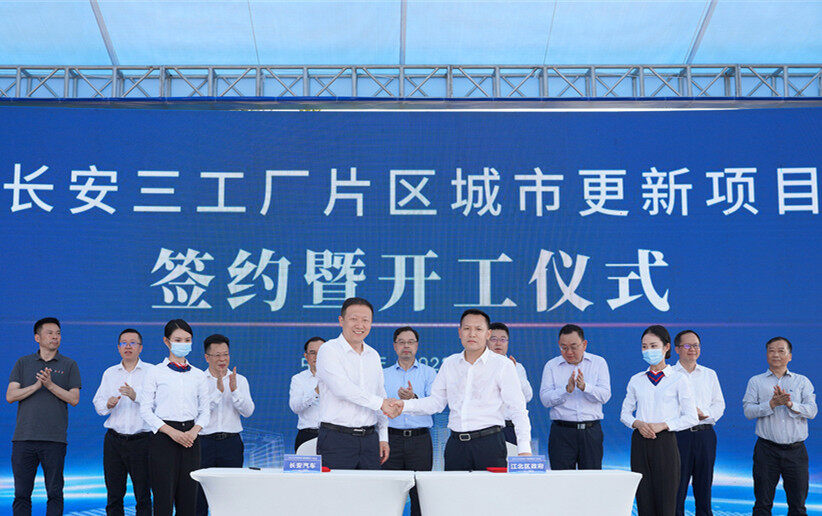 It is reported that the project is located in the Liyuchi area of Wulidian, Jiangbei District, close to the Guanyinqiao business district. It is a major municipal project jointly promoted by Jiangbei District and Chongqing Changan Automobile Co., Ltd. in the form of urban renewal. It will be implemented by Chongqing Jiangbei District Urban Development Group Co., Ltd. with a total investment of about 20.8 billion yuan. It is planned to be divided into three phases, of which the investment of the first phase is about 12.1 billion yuan. The project will tell a good story around "Chang'an memory, military history", adhere to the business concept led by automobile culture, highlight the three major themes of organic renewal, cultural context protection, and functional improvement, and coordinate industrial parks, living communities, business districts, and cultural tourism scenic spots. In the four scenarios, focus on the implementation of the five major tasks of Chang'an Science and Technology Innovation Center, Chang'an Cultural International Commercial Street, renovation of old residential areas, construction of ecological residential areas, and improvement of supporting facilities, and promote the deep integration of car experience, international consumption, and cultural tourism.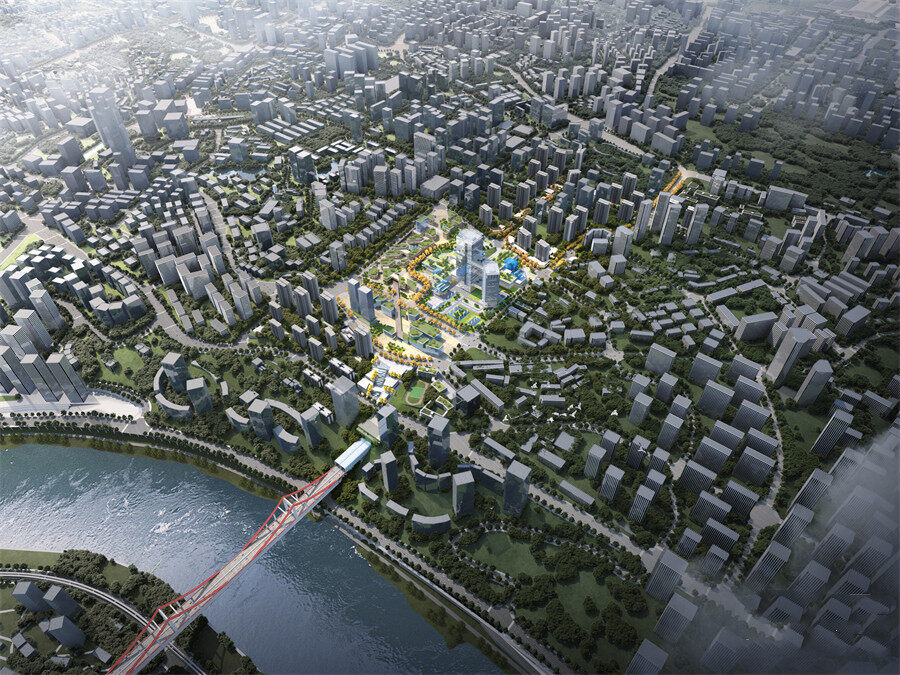 The relevant person in charge of the Jiangbei District Commerce Commission introduced that the project is the main battlefield for Jiangbei District to implement the Belt and Road dual-core five areas, and an important strategic measure for Jiangbei to accelerate the implementation of the four leading and two high-level demonstration areas. The first phase of the project will focus on the positioning of Chang'an Cultural International Commercial Street, take the automobile expo experience as the starting point, build an international experience consumption platform, improve the urban energy level of the area as a whole, optimize the industrial structure, improve the urban style, smooth traffic, and form a Chang'an city. 10 key construction projects represented by the Technological Innovation Center, Commercial Street, Chang'an South Road, and the renovation of Qinjian District.
From January to May 2022, the zero value of Jiangbei District's Xian Shangshe increased by 24.5% year-on-year. In the first half of the year, retail sales of consumer goods are expected to increase by about 8% year-on-year. During this period, Chongqing's first tens of billions of high-end shopping complexes, the Middle Ring Mixc City and other international-level commercial formats also settled in Jiangbei, and the renovation and upgrading of projects such as Darong City, Beicheng Tianjie, Jinyuan Evernight City, and Jinyuan Plaza are also underway. progress in an orderly manner. At present, Jiangbei District is aiming to build a preferred area for an international consumption center city, and exerts both supply and demand to provide strong support for Chongqing to cultivate and build an international consumption center city. Editor/He Yuting
0
Collect