Municipal
48 new major infrastructure projects started in Henan in June
23 network infrastructure projects; 4 industrial upgrading infrastructure projects
11 urban infrastructure projects; 7 agricultural and rural infrastructure projects; 3 national security infrastructure projects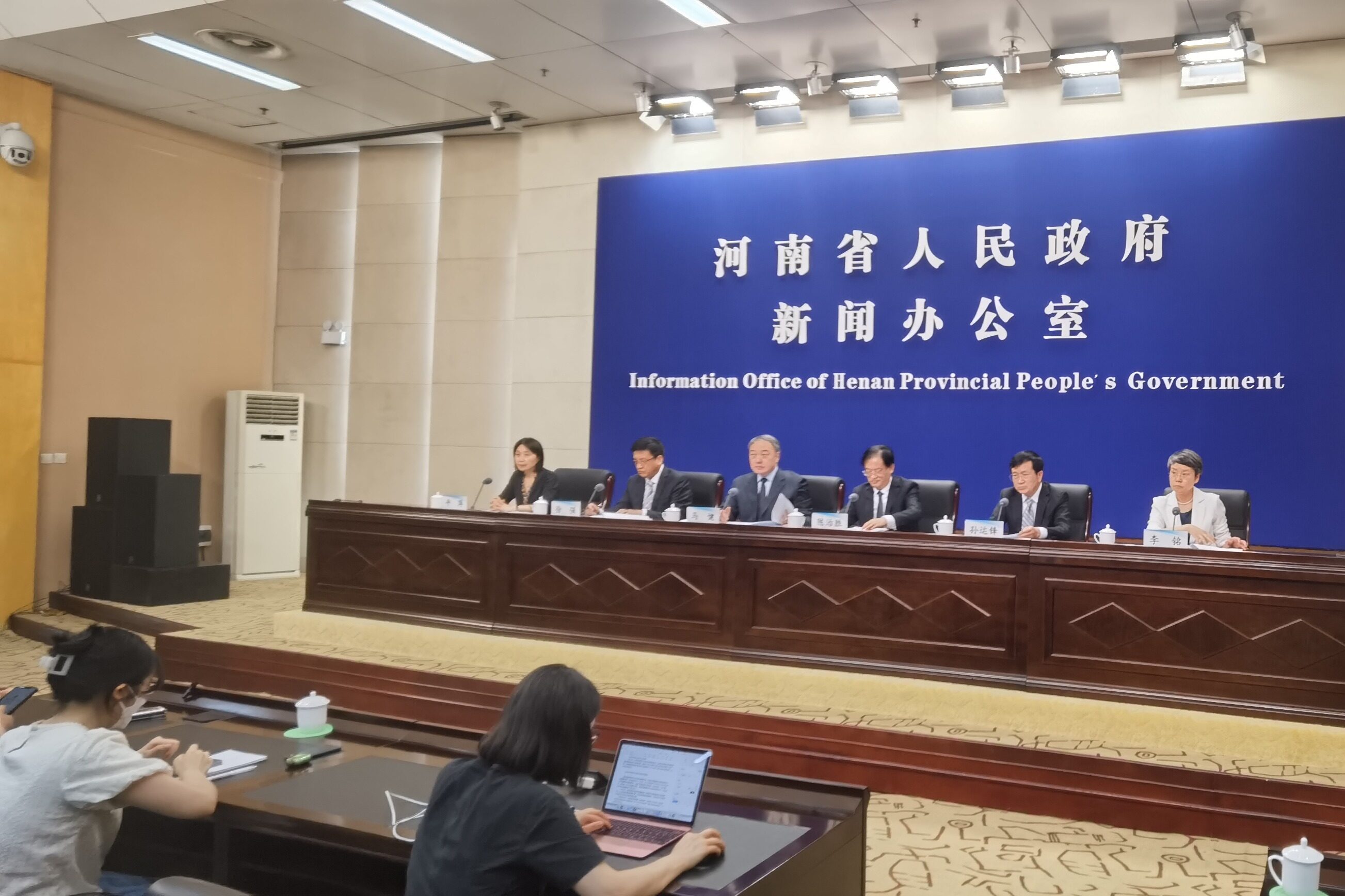 On June 21, 2022, the Information Office of the People's Government of Henan Province held a press conference to comprehensively accelerate infrastructure construction and stabilize the economic market - major projects will start construction in June 2022. Ma Jian, Secretary of the Party Leadership Group and Director of Henan Provincial Development and Reform Commission, introduced The overall situation of 48 new major infrastructure projects started in June.
According to reports, 48 major infrastructure projects were newly started in June, which is conducive to further establishing a clear orientation of "project is king". By focusing on starting a batch of major provincial-level projects, it will drive cities and counties to speed up infrastructure construction, Ma Jian said, The newly started major infrastructure projects mainly have the following four characteristics.
First, the volume of investment is large. The total investment of 48 newly started projects reached 276.8 billion yuan. It is expected that the investment of about 36 billion yuan will be completed in the second half of 2022, and a new batch of college graduates, migrant workers and other employment population will be absorbed. Wait for the upstream and downstream industries to form a new driving effect, and lay a solid foundation for achieving the goals and tasks for the whole year of 2022.
Second, it covers a wide range. The 48 newly started projects cover the 5 major areas of network, industrial upgrading, urban, agricultural and rural, and national security as specified at the 11th meeting of the Central Finance and Economics Committee, including transportation, energy, water conservancy, new infrastructure, science and technology, logistics, 15 sub-sectors including urban agglomeration and transportation integration, public facilities to make up for shortcomings, public service facilities, resilient cities, high-standard farmland, modern agricultural industry, beautiful countryside, strategic material reserves, and financial infrastructure.
The third is to benefit the people's livelihood. The 48 newly started projects include not only transportation infrastructure projects such as the Pingdingshan via Luohe-Zhoukou high-speed railway, the Lankao-Fengqiu Expressway, and the north extension of Liangzhou Avenue, which are convenient for people to travel, but also urban and rural power distribution networks, renovation of old urban communities, and rural water supply. Four modernization pilot projects, rural toilet renovation and other public facilities to make up for shortcomings in the vital interests of the people, as well as urban drainage and waterlogging prevention, gas pipeline renewal and renovation, and new outbreaks of major infectious diseases, which are related to people's lives, health and property safety. Resilience improvement projects such as the Engineering Research Center are striving to make the people feel better, happy, and safe.
Fourth, the preliminary work is real. The 48 newly started projects have all been included in the relevant national, provincial and municipal planning, complying with the requirements of the "three districts and three lines" delineation and national land space planning, the feasibility study, preliminary design, etc. have met the requirements, and the public interests such as compensation and resettlement for land acquisition, demolition and resettlement can be satisfied. , The preliminary work of the project is mature, all the procedures are basically complete, and the construction can be started as soon as possible to form a physical workload. Editor/He Yuting
0
Collect