Wind power
Wuxi Xishanyi Wind Power Key Core Equipment Phase II Started
The second phase of this project covers an area of ​​165 mu with a total investment of 2 billion yuan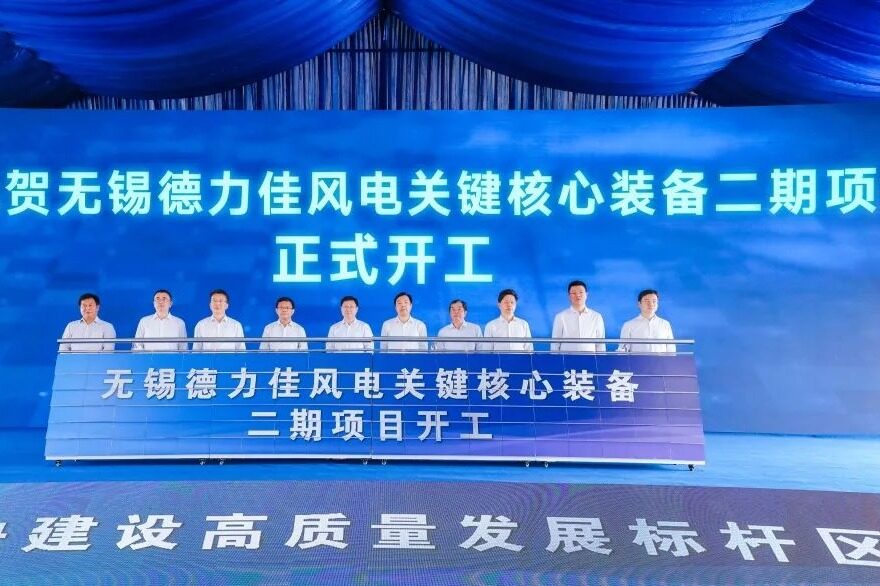 On June 21, 2022, the second phase of Delijia Wind Power's key core equipment project started in Xishan District, Wuxi City, marking the official start of construction of another major provincial project in Xishan. It is reported that this is not only a practical action by Xishan to implement the requirements of the Wuxi Municipal Party Committee and Municipal Government to win the first half of the year, but also a major achievement of Xishan's active project construction year activities.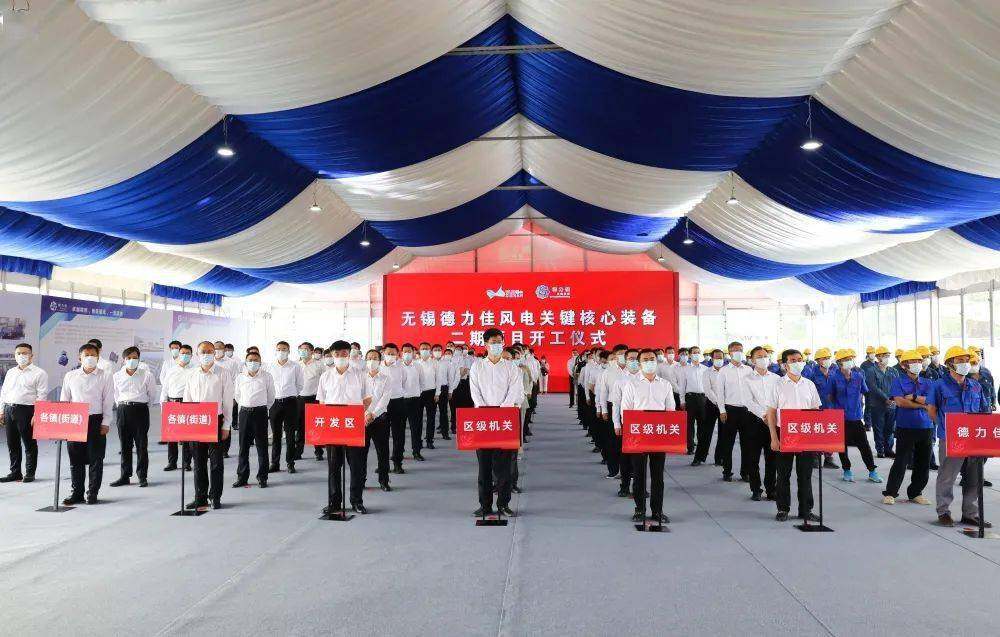 Delijia settled in Xishan Development Zone in 2018, focusing on the R&D and production of key core equipment for wind power. The first phase of production achieved sales of 2.2 billion yuan and tax payment of 180 million yuan in the same year. It has won the titles of pilot enterprise for implementing the standard of chemical integration management system and Wuxi gazelle enterprise. In 2022, it is expected to achieve invoiced sales of 3 billion yuan and tax payment of 200 million yuan. The second phase of the project, which has started construction this time, covers an area of 165 mu and has a total investment of 2 billion yuan. It is mainly engaged in the research and development and production of gearboxes for wind power above 6.0 MW. After the project is put into production, it is expected to achieve annual sales of over 5 billion yuan, providing strong technical support for the localization of large-scale wind turbines in China.
Since 2022, Xishan has carried out in-depth project construction annual activities, adhered to monthly inspection reports and quarterly scheduling observations, and implemented 2 major projects at the provincial level in Jiangsu, 52 major projects at the municipal level in Wuxi, and 112 industrial projects at the district level exceeding 100 million yuan. From January to May 2022, the investment completion rate of major municipal projects in Xishan District will reach 41.7%, ranking among the forefront of Wuxi, which will effectively stimulate the stabilization and recovery of fixed asset investment and industrial investment in the whole region.
Fang Li, secretary of the Xishan District Party Committee, said that with the start of construction and production of this project, Delijia will provide strong support for Xishan and even Wuxi to accelerate industrial transformation and upgrading. The Xishan District Party Committee and District Government regard the Shudiao project as the king and the concept of enterprise first, as the second gold medal store in the construction of the project. At the same time, he also hoped that Derichado would match the development of Xishan, and recommend a group of upstream and downstream enterprises in the industrial chain to invest and settle in Xishan, so as to jointly write a new chapter of win-win development. Editor/He Yuting
0
Collect