Company
SANY Heavy Energy Science and Technology Innovation Board Listed
SANY Heavy Energy Co., Ltd. closed at 40.96 yuan per share on the first day, with a market value of 48.2 billion yuan
With its excellent product quality, SANY will become the leader of global clean energy equipment and services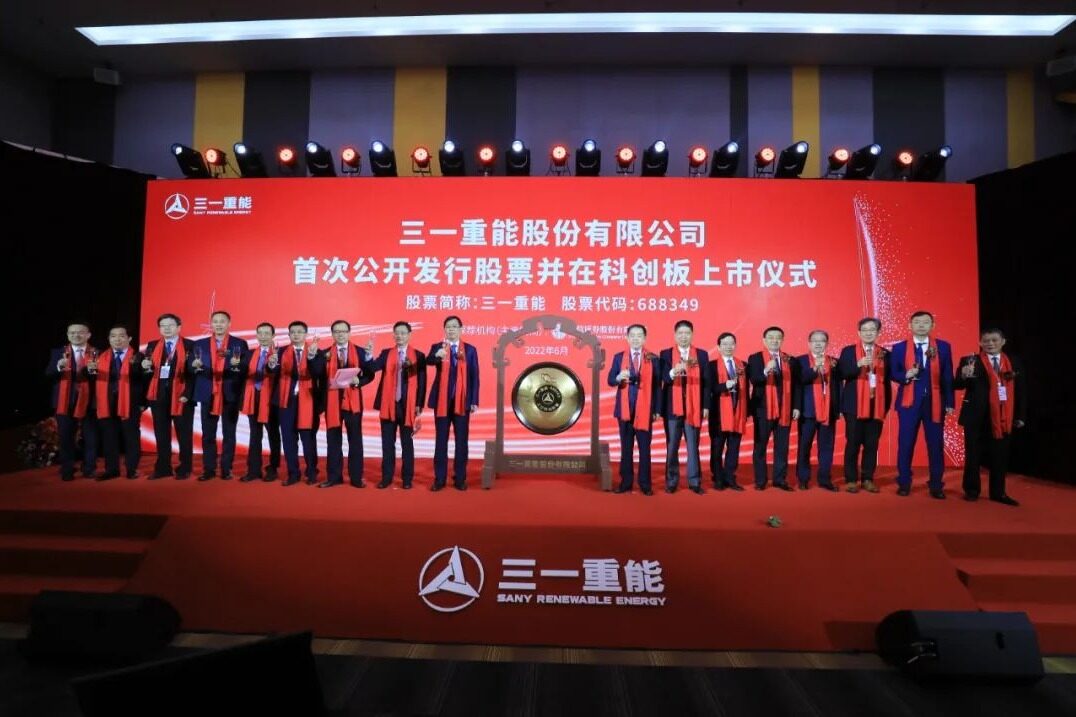 On June 22, 2022, SANY Heavy Energy Co., Ltd. was officially listed and traded on the Science and Technology Innovation Board of the Shanghai Stock Exchange. The issue price was 29.80 yuan per share, which rose 34.23% at the opening; the closing price on the first day was 40.96 yuan per share, with a market value of 48.2 billion yuan. The listing on the Science and Technology Innovation Board is an epic event that is extremely important to the high-quality development of the company.
Affected by the epidemic, the bell-ringing ceremony for SANY's listing was held in Beijing in a small-scale and cloud-based manner. Relevant leaders and guests from the People's Government of Changping District of Beijing, CITIC Securities, industry associations, developers and law firms, SANY Group directors Xiang Wenbo, Huang Jianlong, SANY Chongneng Chairman and General Manager Zhou Fugui and related leaders and guests attended the event. The listing ceremony was presided over by Tang Xiuguo, President of SANY Group.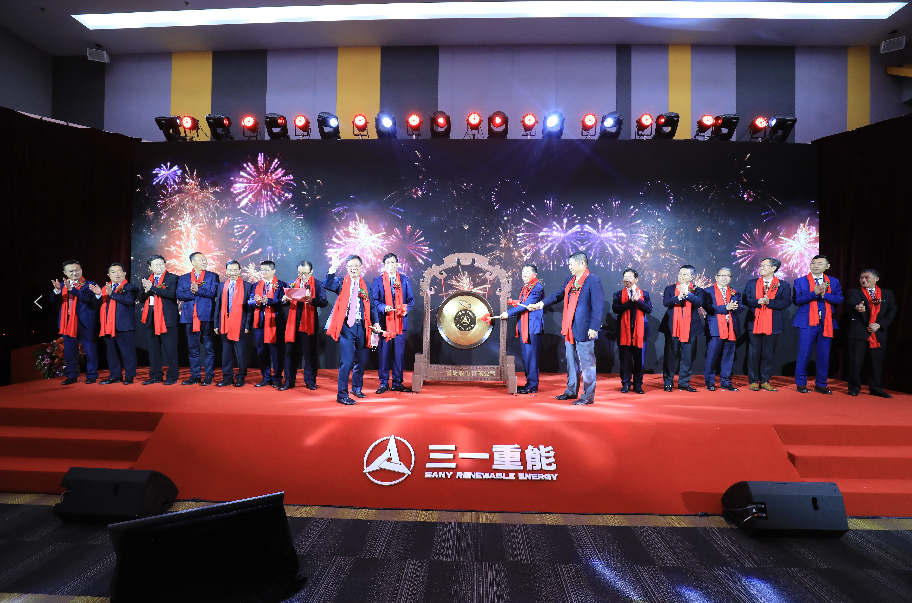 President Tang Xiuguo made a grand opening for the listing ceremony
At present, the world is in the context of a century of great changes, a century-old pandemic, a great digital transformation, and a great green transformation. We are pleased to see that the maturity of green and low-carbon technologies represented by wind power continues to improve, and new technologies, new formats and new industries emerge one after another, providing new solutions to solve the environmental pollution and ecological damage caused by the traditional development path.
As of May 2022, 127 countries have proposed or are preparing to propose carbon neutrality targets, covering 90% of global GDP, 85% of the total population, and 88% of carbon emissions. This provides a larger stage and better opportunities for a group of globally competitive new energy companies such as SANY.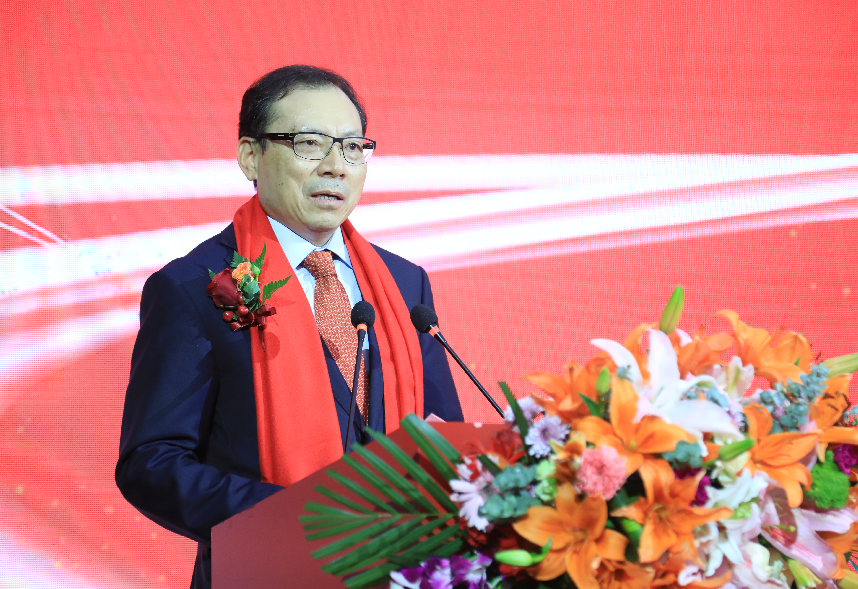 Zhou Fugui, Chairman and General Manager of SANY Heavy Energy, thanked colleagues from all walks of life who care and support SANY Heavy Energy
He said that SANY was successfully listed on the Science and Technology Innovation Board, and the management team felt a great responsibility and a glorious mission; facing the more imaginative new energy innovation application scenarios in the future, it is even more exciting and high-spirited!
Looking back on the development of SANY since its establishment, there are two aspects that make people feel the most: one is to witness and participate in a series of strategic deployments of the country to vigorously promote the development of clean energy. This has provided strong support for the large-scale development of new energy sources such as wind power and photovoltaics in my country, and has also injected surging power into the global clean energy industry. The second is the long-term adherence of the SANY heavy energy management team to the R&D and manufacturing technology of wind turbines. We have witnessed the rapid development of wind power technology from "introduction and absorption" to "independent innovation", quickly mastered the core technology of complete machine design and control, and formed the ability to manufacture and develop core components. At present, various technologies in the field of wind power in my country have reached or approached the world level; the research and development and manufacturing of wind turbines has become an important symbol of the high-quality development of "intelligent manufacturing in China".
Zhou Fugui said that after the successful listing, SANY will work harder and diligently, adhere to long-termism and customerism, continue to increase investment in R&D and innovation, and seize the largest super technology window in human history with the concept of "quality changes the world". In the future, we will strive to achieve the medium and long-term business goal of "China's No. 1, World Brand", and make due contributions to promoting the upgrading of the energy structure and realizing the second centenary goal!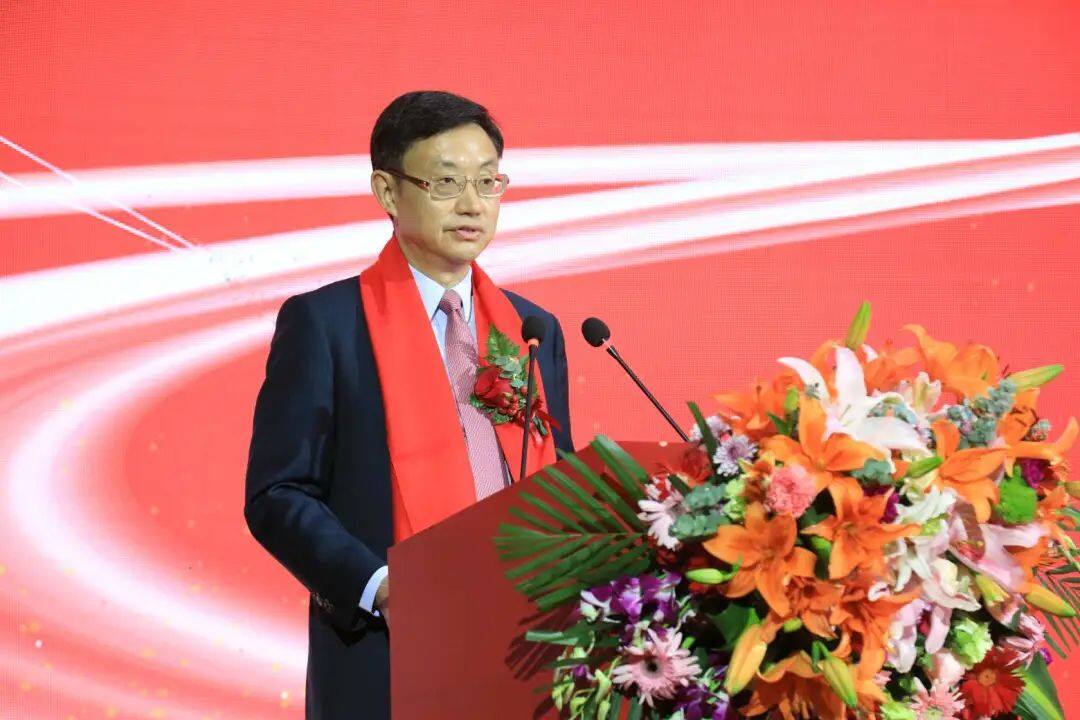 Yang Minghui, general manager of CITIC Securities, congratulated SANY on its successful listing
He said that the development process of SANY Heavy Energy is a history of self-reliance and self-improvement. SANY Zhongneng adheres to the spirit of forging ahead, stands out in the fierce market competition and rapid industrial transformation, and gradually grows into an influential provider of integrated solutions in the field of wind power manufacturing. Under the guidance of the energy strategic goals of ", SANY Heavy Energy will further leverage its advantages in technological innovation and reform, intelligent manufacturing upgrade, and excellent management efficiency, make full use of the capital market, achieve brand improvement, performance growth, and move towards a higher stage of development. The majority of investors bring long-term and generous returns.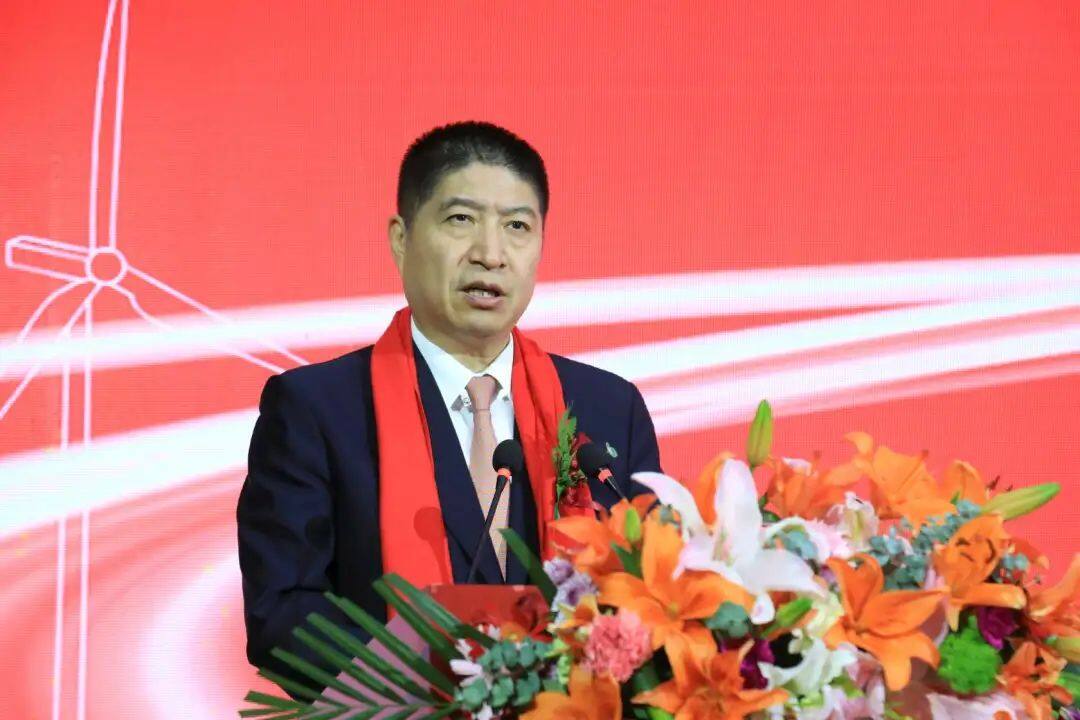 Leaders of the People's Government of Changping District, Beijing said in their speeches that the government of Changping District has always implemented the important instructions of "preventing the epidemic, stabilizing the economy, and developing safely", striving to optimize the business environment, and to do its best to provide corporate services. Various market players provide better services and jointly promote the high-quality economic development of Changping District. At present, Changping District has gathered more than 2,000 technology companies and more than 30 listed companies. SANY Chongneng is an enterprise that grew up in Changping, Beijing. It has been developing and innovating continuously for many years and has become a nationally recognized "smart manufacturing benchmark enterprise". Now it has become a butterfly and has been listed on the Science and Technology Innovation Board. I would like to express my warm congratulations. It is hoped that SANY will take this listing as an opportunity, ride against the wind, soar, and truly grow into "China's No. 1 and World Brand", and jointly contribute to the country's "Double Carbon" goal. At the same time, I also hope that more enterprises will come to Changping to develop and jointly create a better future.
Quality changes the world, and intelligent creation leads the future. After the listing on the Science and Technology Innovation Board, SANY will enter the fast lane of high-quality development with the support of more powerful funds, capital and resources. SANY Heavy Energy, with outstanding independent research and development capabilities and rising market share and industry status year by year, will adhere to the concept of "intelligent creation and lead the future", continue to refine and deepen core technologies and products, return customers with excellent products and services, and repay customers with excellent products and services. Reward shareholders with performance, and jointly contribute to the realization of national carbon peaking, carbon neutrality and the transformation of the world's clean energy. Industry insiders generally believe that with its excellent product quality, strong independent innovation capabilities and business advantages in the whole industry chain, SANY Heavy Energy is expected to continue to expand and strengthen the wind power business sector, and continue to become a global leader in clean energy equipment and services. step forward.Editor/Zhao E
0
Collect