Central enterprises
The latest report card of MCC in 2022 is released
MCC's newly signed contract value from January to May 2022 is 499.31 billion yuan, an increase of 6.6% over the same period in 2021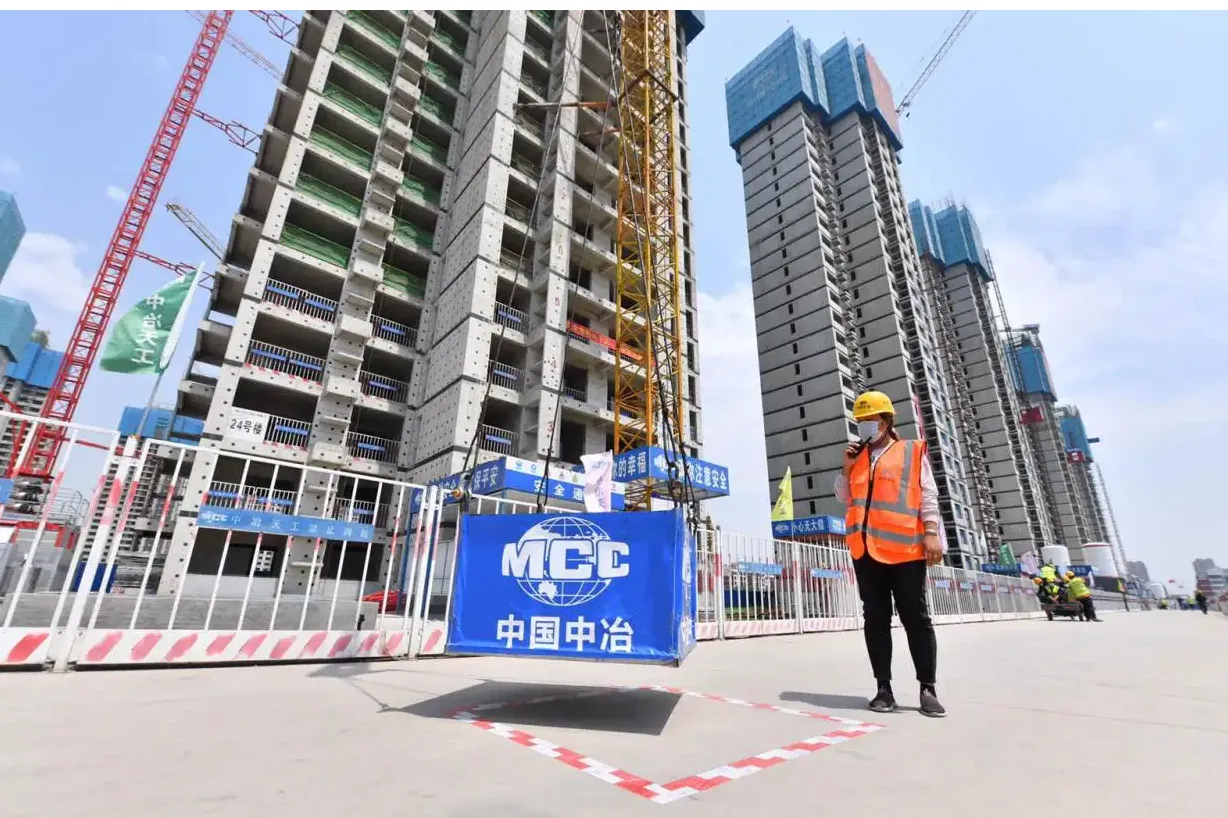 On June 22, 2022, MCC released the operating conditions from January to May 2022: the newly signed contracts amounted to RMB 499.31 billion, an increase of 6.6% over the same period in 2021. Throughout 2022, the average growth rate of MCC in China has been close to double digits, which is not easy, and it also reflects the staying power of MCC.
The outstanding achievements of MCC are inseparable from the strategic steps set by the leaders at the beginning of the year: to do a good job of "three promotions". That is to consolidate and improve the metallurgical business, optimize and improve the housing construction business, and expand and improve the infrastructure business. In addition, in terms of marketing, we have established the concept of "big marketing" and "on-site circular market", and attached importance to the linkage of the two marketing campaigns, so as to effectively improve the contract conversion rate. Through a series of innovative measures such as continuous optimization of investment and financing to drive the general contracting model, the use of new business models to help develop new fields, and the establishment of platform integration advantages to facilitate large-scale project contracting, MCC has achieved rapid growth.
Major projects in May
In May 2022, MCC has newly signed a total of 25.82 billion major engineering contract projects with a single contract value of more than RMB 1 billion. The specific project list is as follows: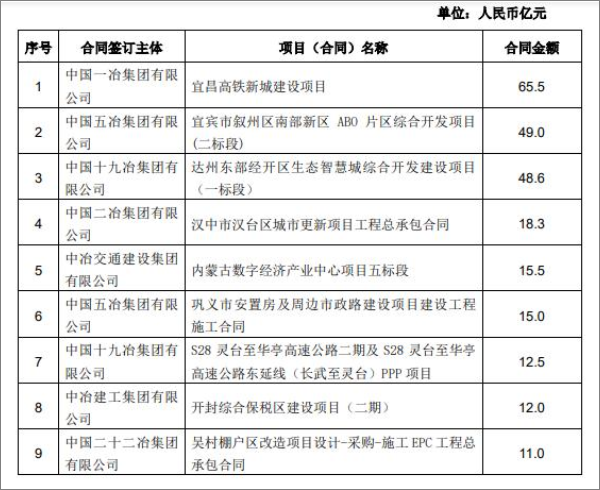 In these major projects with a value of more than 1 billion, they are all independent bidders. The individual winning bids for each company are as follows:
China No. 1 Metallurgical independently won a bid of 6.55 billion; China No. 2 Metallurgical independently won a bid of 1.83 billion; China No. 5 Metallurgical independently won a bid of 7.48 billion; China No. 22 independently won a bid of 1.1 billion; Construction Engineering independently won the bid of 1.2 billion; MCC Communications independently won the bid of 1.55 billion.
It can be seen from the above that China Fifth Metallurgical Group still has the highest independent bid amount for major projects in May, and has maintained a state of continuous efforts since 2022.
Order area distribution
From the above picture, we can see that MCC's orders from January to May 2022 are mainly concentrated in Sichuan, Hebei, Anhui, Shandong, Henan, Jiangsu, Guangdong, Gansu, Shanghai, Chongqing and other places.
Operation of each subsidiary from January to May
From January to May 2022, according to the big data statistics, the winning bids of each subsidiary of China MCC, we can see from this graph that Shanghai Baoye, China No. 5, China No. 17, China No. 22, China No. 1, China 20th Metallurgical and China 19th Metallurgical are in the forefront. Among them, Shanghai Baoye and China No. 5 Metallurgy are clearly in the leading position. In particular, China's Seventeenth Metallurgical Metallurgical Group made a fiercer force in May.
Comparing the winning bids of each company in the past few months, we can see that everyone has formed a situation where you are chasing after each other and fighting for the first place.
China First Metallurgical
China First Metallurgical's main strategy this year:

Make a fuss about the high-tech comprehensive large-scale project to ensure that the newly signed contracts increase in quantity and quality; clarify the main direction of attack, do everything possible to obtain project information, and focus on urban renewal, old city renovation, highway, municipal infrastructure, rail transit, water conservancy, energy, industry and other key investment areas, vigorously expand the channels of information sources; plan ahead, conduct in-depth research on the upgraded construction model, take the new model as an important starting point for engaging in infrastructure business, and enhance the ability to build projects; Realize the on-site circular market.
As you can see from the major projects above, the Yichang High-speed Rail New City construction project, which China No.1 Metallurgical Co., Ltd. won 6.55 billion yuan, is the largest in this major project, which highlights the strong operating ability of China No.1 Metallurgical Metallurgical Co., Ltd. China First Metallurgical has been rooted in Yichang for a long time, and has successively participated in the investment and construction of more than ten key projects such as the Yichang Olympic Sports Center Gymnasium, the lower section of Jiangcheng Avenue, and the co-construction of the sewage plant network and ecological water network in the main urban area. It has contributed to the economic and social development of Yichang City. Make due contributions and forge deep friendships with local governments and people.
China Second Metallurgical
China Second Metallurgical Group focuses on core areas and economic hotspots, and realizes the transformation from finding projects to building projects, from piecemeal operations to high-tech comprehensive projects, and from guerrilla warfare to large-scale corps operations. Those who are good at chess seek momentum, and those who are good at scheming go far. From solving food and clothing to gaining a firm foothold, from having surplus grain in hand to optimizing market orders.
As shown in the large project map in May, China Second Metallurgical Industry Co., Ltd. independently won the bid for the urban renewal project in Hantai District, Hanzhong City, which means that China Second Metallurgical Metallurgical Co., Ltd. has begun to develop urban renewal projects. As early as October 2021, China Second Metallurgy won the bid for the first batch of three-year urban renewal action plan project general contracting projects in Hantai District, Hanzhong City, Shaanxi Province with 1.4 billion yuan. After experiencing the baptism of the market tide, China Second Metallurgical Group has profoundly understood that only by obtaining high-quality orders can the company ensure long-term prosperity and long-term development.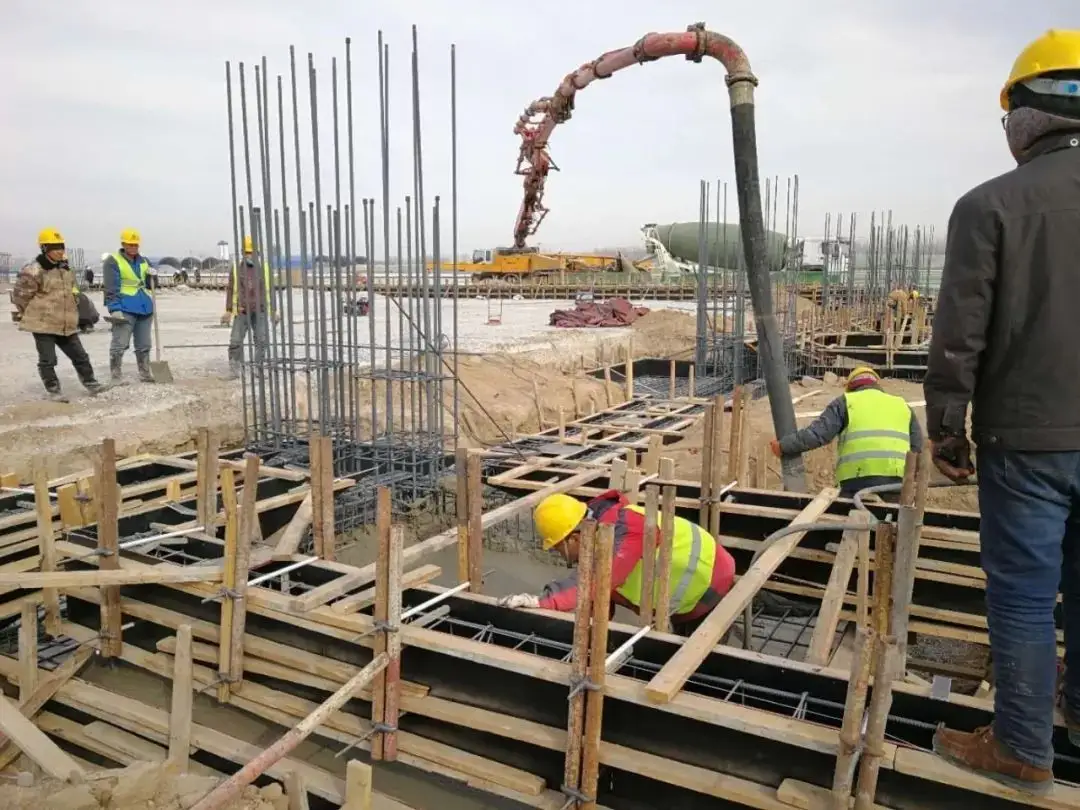 China Third Metallurgical
China Third Metallurgical Group will optimize the market layout, increase the size of the housing construction market, and expand the infrastructure construction market with high-quality projects while continuing to strengthen its ability to look after the metallurgical construction.
In April 2022, China Third Metallurgical Company won the bid for the coke oven upgrade and reconstruction project of Fujian Sangang Minguang Co., Ltd. China Third Metallurgical Company has successively completed the reconstruction projects of No. 1, No. 2 and No. 3 coke ovens and CDQ systems for Fujian Sangang Minguang Co., Ltd. Among them, No. 1 and No. 2 coke ovens have been put into use, and No. 3 coke ovens have been put into use. The furnace is under construction. The winning bid is the civil engineering of No. 4 coke oven. After the completion of the project, it will greatly promote the reconstruction process of the coking sector of Fujian Sangang Minguang Co., Ltd.
China Fifth Metallurgical
The China Telecom Beijing-Tianjin-Hebei Big Data Base project in Wuqing District, Tianjin, undertaken by China Fifth Metallurgical Corporation, is the largest intelligent computing power center in the Beijing-Tianjin-Hebei region. It is one of the important projects for coordinated development and is committed to building a world-class and domestic leading data center. The third-phase project undertaken by China Fifth Metallurgical Group fully demonstrated its advantages in technology, management, and service, and won awards such as the Excellent BIM Technology Application Class II Achievement in Tianjin Construction Engineering, and the "Haihe Cup" Quality Structure Evaluation of Tianjin Construction Engineering.
In terms of strategic alliances, China Fifth Metallurgical is also making frequent moves: in April 2022, China Fifth Metallurgical and China Railway Trust signed a strategic cooperation agreement. With the core goal of "comprehensively deepening cooperation", the two parties will increase investment and financial support in the construction industry to achieve mutual benefit and win-win results for both parties. In May 2022, China Fifth Metallurgical and Hunan Hengyang will strengthen strategic cooperation. , urban renewal, ecological environment governance and other aspects of comprehensive cooperation.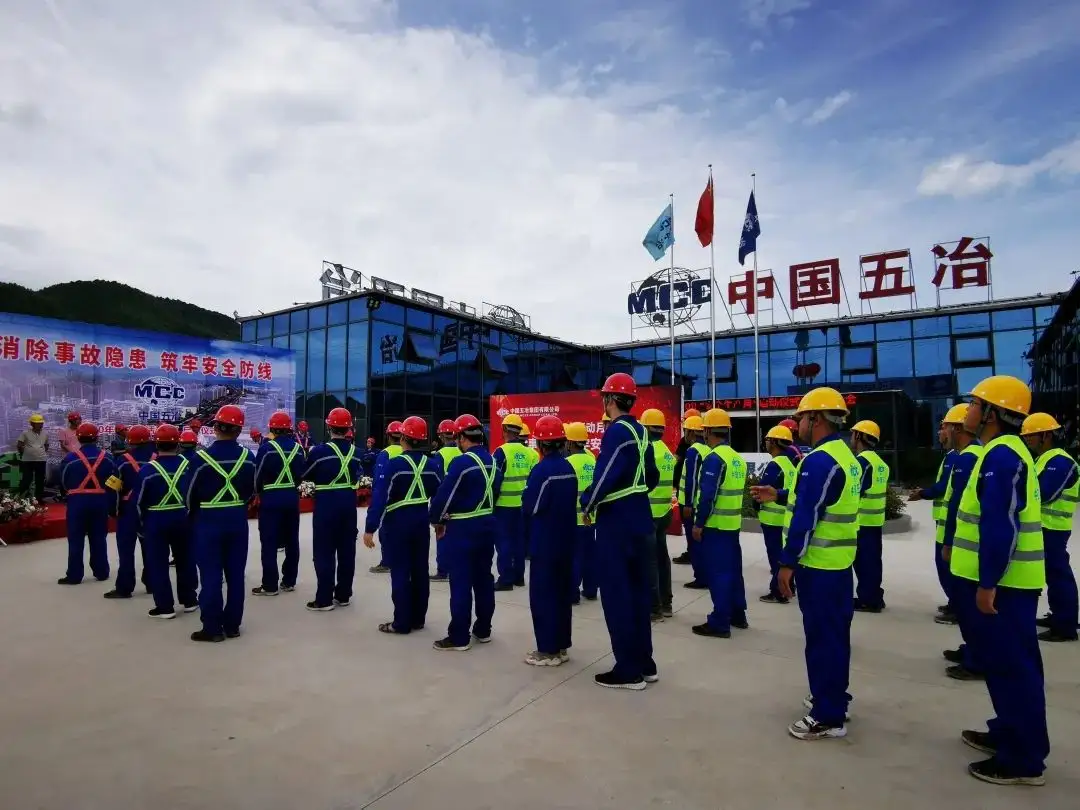 China Seventeen Metallurgical
China Seventeen Metallurgical Company firmly grasps the local markets of Anhui and Ma'anshan, and builds the largest and most core area among the six tens of billions of basic disks. China Seventeen Metallurgical, with the advantage of "unique side", seizes the opportunities brought by the integrated development of the Yangtze River Delta, and builds a strong foundation for the Maanshan regional market. In the cabbage heart strategy of Ma'anshan to build the Yangtze River Delta, China Seventeenth Metallurgical has improved its brand awareness with its regional development strategy and strong technical accumulation, and actively explored new models of market cooperation. Investor + EPC and other models, continue to track major projects, realize the development of pieces, and promote the simultaneous development and construction of road network, standardized workshops, affordable housing and other projects through various methods.
For example, since 2022, China Seventeenth Metallurgical Group has won the bid for representative large orders such as Yanghu Park and water system improvement projects in Ma'anshan City, as well as the construction of security projects such as resettlement houses in the southern area of Dangtu New City, further consolidating the foundation for regional development of the headquarters. , to create a rolling development benchmark in the area.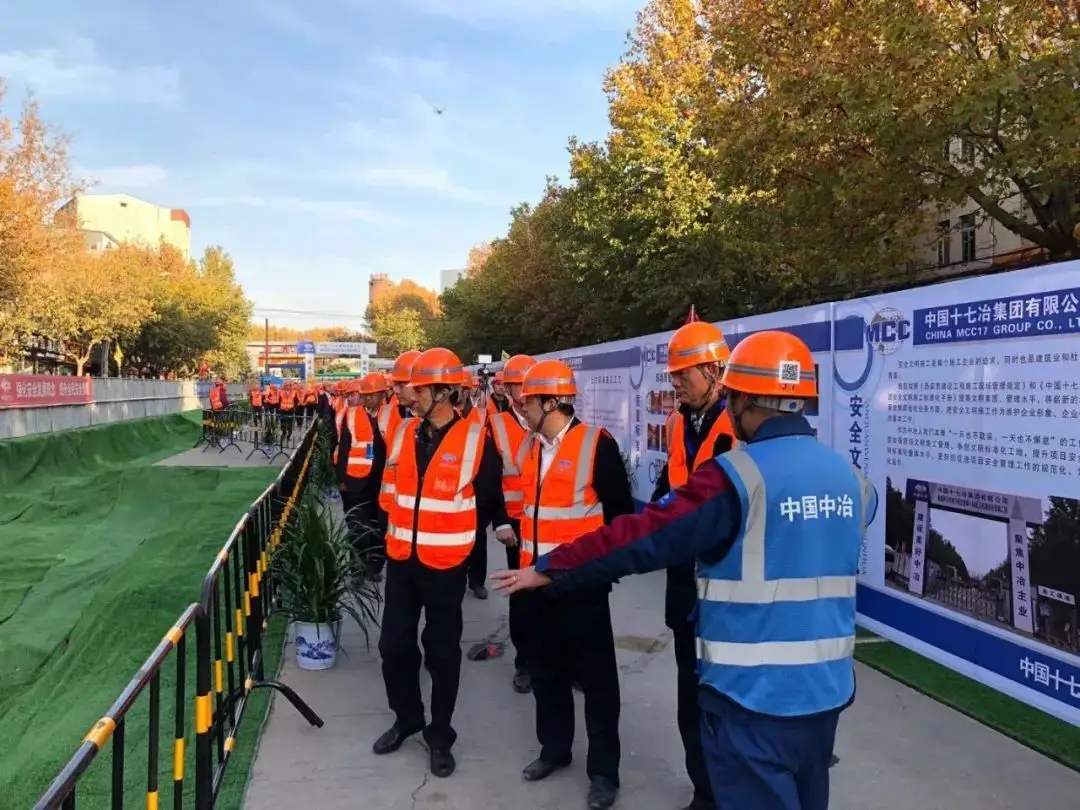 China Nineteenth Metallurgical
China 19th Metallurgical Group has always been the ace and vanguard in the field of infrastructure construction. It has three provincial and ministerial-level scientific research platforms including Sichuan Urban Comprehensive Pipe Gallery Engineering Technology Research Center, MCC Municipal Road and Bridge Engineering Technology Center, and Sichuan Enterprise Technology Center. As well as professional forces in the infrastructure field such as municipal transportation companies, urban construction companies and asset companies, it has the "four specials and nine firsts" qualification system with four special construction general contracting grades and nine design grades as the core of municipal, highway, construction, and metallurgical engineering. . Under the guidance of the business strategy of one core, two highs, two belts and eight points, China No. 19 Metallurgical Group adheres to the marketing idea of "large regions, large markets, large customers, and large projects", and strives to build a strong brand of traffic roads, bridges and tunnels, and has grown into a traffic A powerhouse in engineering.
Relying on its strong strength in the field of infrastructure construction, especially its outstanding advantages in the construction of expressway projects, China No.19 Metallurgical Corporation has undertaken the construction of Yunyong Expressway, Jianglong Expressway, Yongmeng Expressway, Yongchang Expressway, and Yuxiang Double Line. A batch of high-quality and large-scale highway transportation infrastructure projects, such as expressway, G59 expressway, and Shanghai-Puzhou expressway, fully demonstrated the company's full-life-cycle service capability in the field of infrastructure business and a strong brand image of roads, bridges and tunnels.
China Twenty Metallurgical
In April 2022, China No. 20 Metallurgical Company won the bid for Changshu Longteng Special Steel Electric Furnace Green Technology Transformation Project. The successful bid for this project demonstrates China 20th Metallurgical's sustainable development concept of winning the market on site, and is of great significance to promoting the company's goal of building a full-process metallurgical industry chain.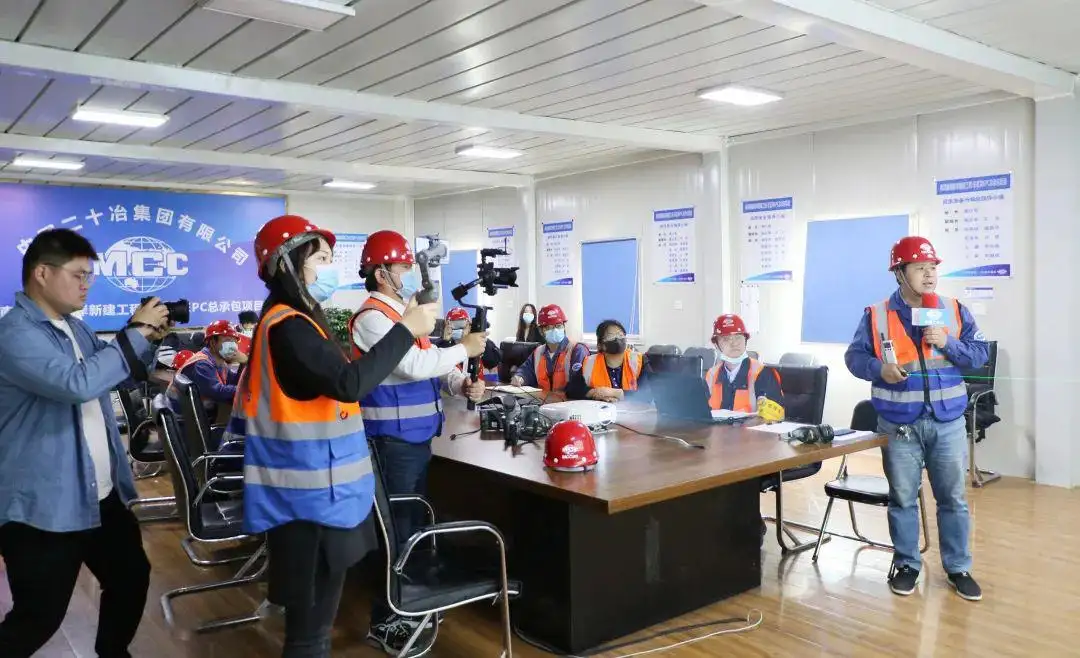 China Twenty-two Metallurgical
In March 2022, China No. 22 Metallurgical Group won the bid for the urban renewal unit project of Fengnan Nanhuxi District, Tangshan City, with a total investment of 10.383 billion yuan. As a major livelihood project in Tangshan City, the urban renewal unit project in Fengnan Nanhuxi District of Tangshan City is the first real urban renewal project in the key construction of Tangshan City. The project is currently the largest renewal unit in the Tangshan urban renewal project, with the largest area and the highest total investment. The success of this project demonstrates the strong operating and construction strength of China 22nd Metallurgical Corporation, and will also become a model for China 22nd Metallurgical Corporation to deepen its territorial market.
Shanghai Baoye
In February 2022, Shanghai Baoye won the bid for the general contracting project of the Jinhui Building complex in Cambodia. The project will not only refresh the new height of Cambodia's super high-rise landmarks above 200 meters, but will also create the highest landmark building in Cambodia. This strong stamina has added another layer of guarantee for the continuity and stability of Shanghai Baoye's overseas operations, helping to continue to lead the super high-rise building market in Cambodia in terms of quantity and height.
In March 2022, Shanghai Baoye won the bid for the first theme park EPC project, the general contracting project for the upgrading and renovation project of Liaozhai Cultural Tourism Zone in Zibo City, Shandong, marking the company's new breakthrough in the field of theme park EPC design and construction.
In June 2022, Shanghai Baoye successfully won the bid for the second section of the Changsha Minmetals Plaza project, creating a new landmark in the high-end business and financial office gathering area on the east bank of the Xiangjiang River. The Changsha Minmetals Plaza project is a project highly concerned by the Hunan Provincial Party Committee and Provincial Government and China Minmetals. It is also a key project in Changsha City and Tianxin District. The project will be deeply cultivated in the financial Bund of Changsha City to create a high-end business and financial office cluster on the east bank of the Xiangjiang River. The landmark building of Changsha will add another city skyline to the Xiangjiang River in Changsha and inject new impetus into the high-quality development of the regional economy. Editor/Zhao E
0
Collect