News
The first BRICS Energy Cooperation Forum was held in Beijing
Energy cooperation is an important part of BRICS economic and trade cooperation
On June 21, 2022, the first BRICS Energy Cooperation Forum was held in Beijing. The theme of the forum was "Deepening BRICS Energy Cooperation and Facilitating Green Transformation and Development".
Dai Houliang, Chinese Director of the BRICS Business Council and Chairman of China National Petroleum Corporation, Chen Siqing, Chinese Chairman of the BRICS Business Council, Chairman of the Industrial and Commercial Bank of China, and Academician Zhou Shouwei, Director of the Department of Energy and Mining Engineering of the Chinese Academy of Engineering at the opening ceremony Speech in the ceremony. A total of 71 guests from the Ministry of Foreign Affairs, the Chinese Academy of Engineering, the working group units of the BRICS Business Council, representatives of energy companies from the five countries, diplomatic envoys in China, international organizations and universities attended the forum.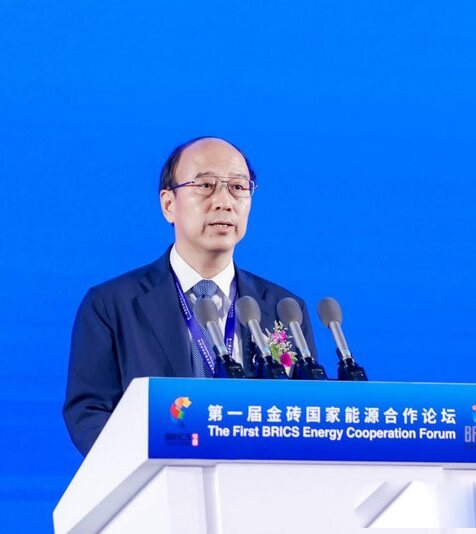 Dai Houliang said that in order to build the energy BRICS and shoulder the responsibility of the Chinese unit in the energy and green economy group, in the next step, PetroChina will strengthen comprehensive cooperation with energy companies in BRICS countries to promote development through cooperation, innovation through cooperation, and cooperation through cooperation. Promote win-win. The first is to promote the achievements of BRICS energy cooperation. Carry out research on relevant policy systems, supporting infrastructure and basic theory, and promote the transformation and application of scientific and technological achievements. The second is to promote the co-construction and sharing of the BRICS energy information platform. Strengthen the exchange and sharing of energy policies, information, cases, and cooperation projects, and deeply explore energy cooperation opportunities. The third is to promote multilateral openness and cooperation in the energy sector of the BRICS countries. Deepen all-round and multi-level cooperation, jointly participate in global energy governance, and form a multi-party cooperation situation of development integration and benefit sharing. Fourth, promote the regular holding of the BRICS Energy Cooperation Forum. By colliding ideas and integrating concepts, we will jointly make the cooperation mechanism solid, make the market cake bigger, and strengthen the development momentum.
The leaders of Brazil, Russia, India and South Africa also congratulated the successful holding of this forum in the form of video. The leader of Brazil pointed out the importance of regional integration development in cooperation in the fields of energy and green economy by taking the national grid layout plan as an example. Significance; the leader of the Russian side emphasized that "cooperation" is an effective solution to the global energy supply crisis; the leader of the Indian side discussed the path to achieve energy equality and net-zero goals; the leader of the South African side reiterated that the energy resources and Technological advantages and contribute BRICS strength to sustainable energy development.Editor/Ma Xue
0
Collect