International
Etihad Rail and CAF sign $2.2 billion rail project agreement
The agreement is an important step in the development of passenger services in the UAE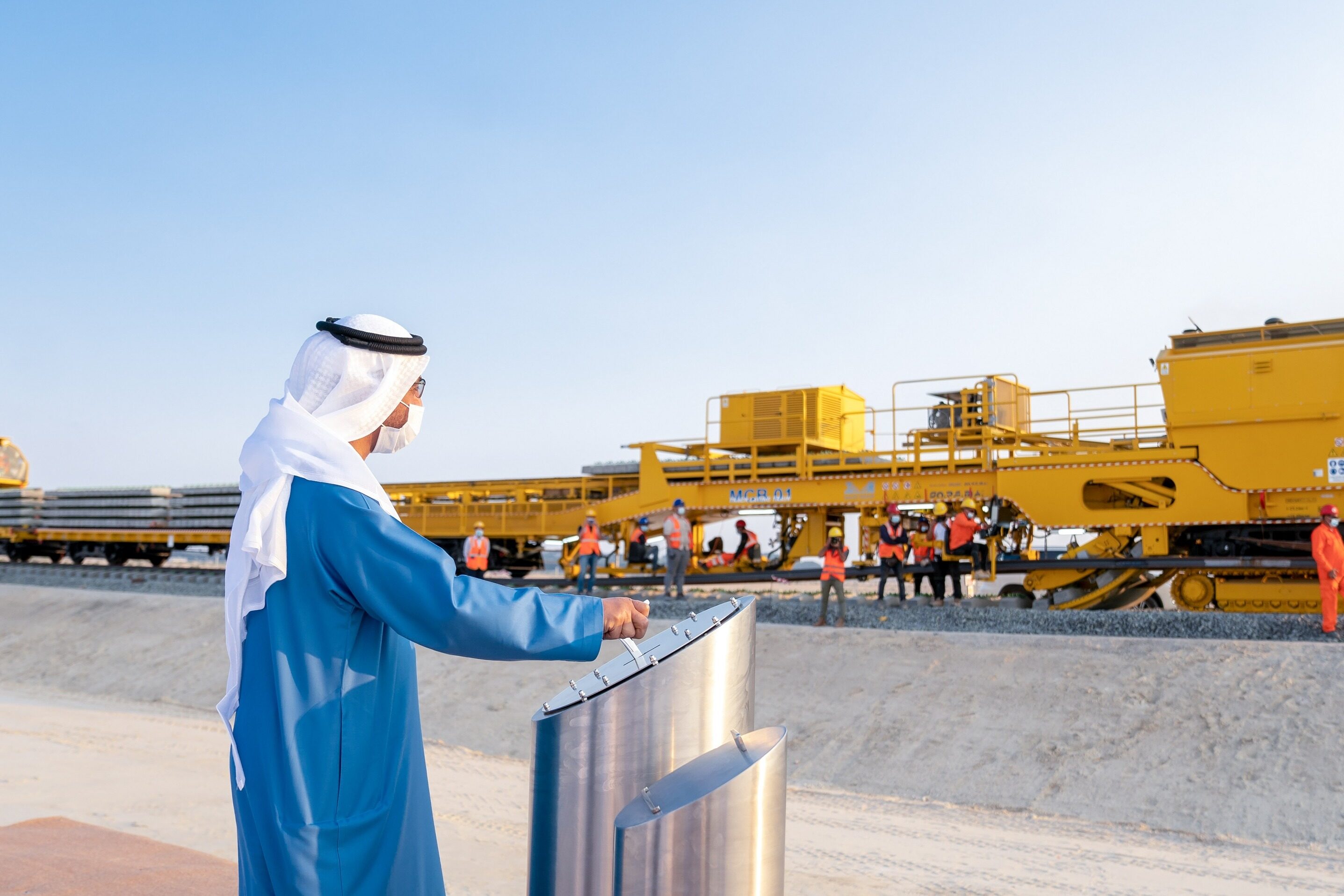 Etihad Rail has announced the signing of a $2.2 billion passenger train manufacturing and supply agreement, while also confirming the progress of the final package for the second phase of the UAE's national rail network. The announcement follows an inspection by His Excellency Sheikh Tsab bin Mohammed bin Zayed Al Nahyan, Chairman of the Crown Prince Court of Abu Dhabi and Chairman of Etihad Rail, who toured the UAE The final package for the second phase of the national rail network, which stretches 145km from Sharjah to the Port of Fujairah and Ras Al Khaimah, examines the progress of rail construction works in these emirates.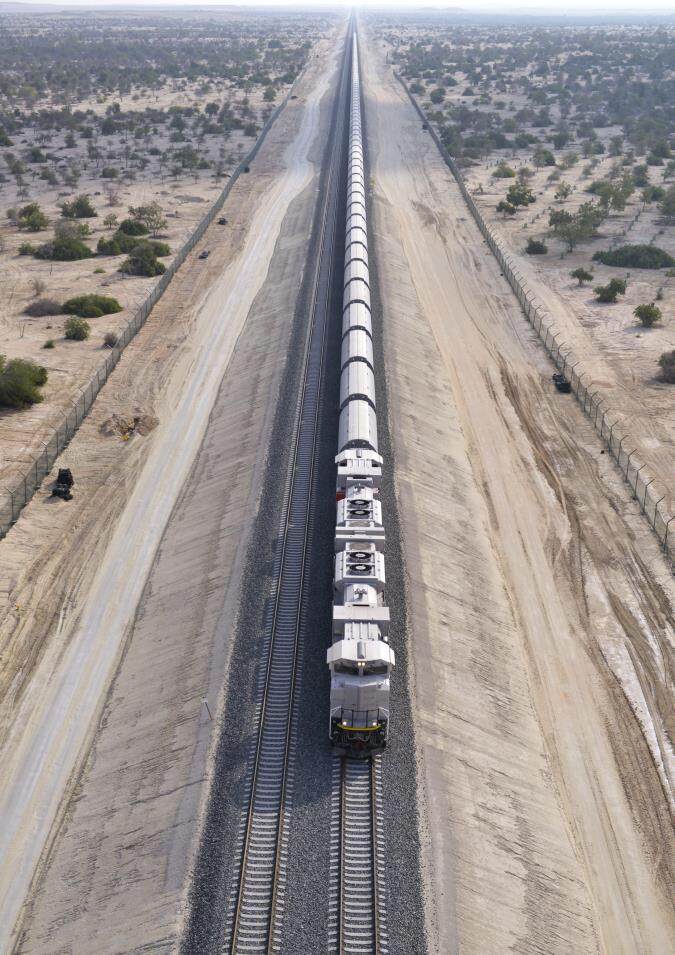 Accompanied by HE Suhail Mohammed Faraj Al Mazrouei, Minister of Energy and Infrastructure, HH witnessed the signing of an agreement between Etihad Rail and Spain's CAF, a world leader in the railway industry to design, manufacture , supply and maintenance of passenger trains The Etihad Rail project is worth 2.2 billion yuan.
The agreement is the result of the success of Etihad Rail on the Middle East Rail project in 2022, led by His Excellency Shadi Malak, CEO of Etihad Rail, and Josu Imaz, CEO of CAF Rolling Stock, in the presence of Spanish Ambassador to the UAE Inigo. His Excellency De Palacio and officials from both sides. The agreement was signed in the Sakamkam area and the first passenger train station will be built in downtown Fujairah.
UAE National Railway Network
Under the terms of the agreement, CAF will design, manufacture, supply and maintain passenger trains in accordance with European standards. Each train can hold more than 400 passengers and can reach a top speed of 200 kilometers per hour. The trains will offer a variety of seating segments and will be a major addition to the UAE's public transport system. The development of passenger rail services is one of three strategic projects under the National Rail Plan to strengthen the UAE's public transport system and improve the living standards of UAE citizens and residents, while upholding the best international safety and security standards. Passenger trains will facilitate transportation between cities in the UAE, providing passengers with a fast, efficient, safe, comfortable and cost-effective travel experience.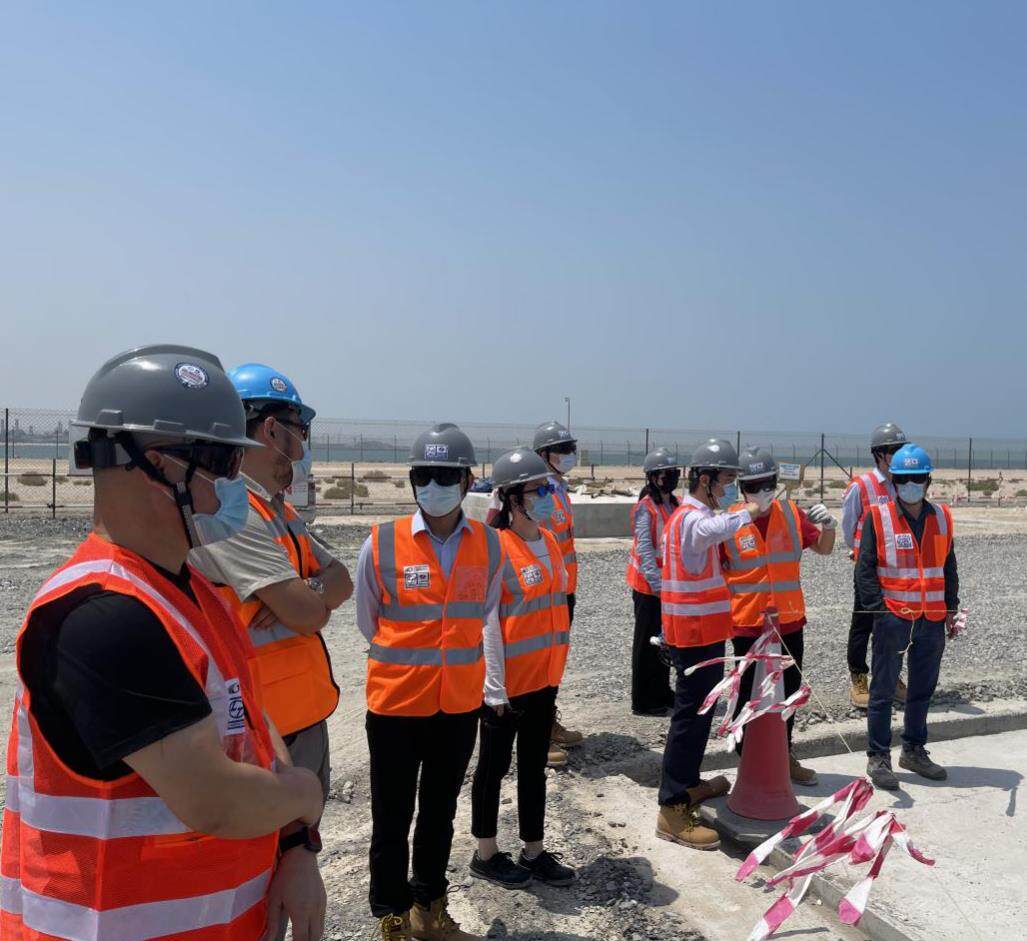 By partnering with CAF, a global leader in the rail industry, Etihad Rail will benefit from CAF's 100+ years of longstanding experience in improving the experience of rail commuters and providing passengers with a high level of safety and efficiency Advanced solutions and quality. During the visit, starting in the Al Suyoh area of Sharjah and ending in Sakamkam, His Highness inspected key landmarks along the route of the final package of projects in the second phase of the network; starting with the railway bridge in the Al Suyoh area of Sharjah and then in Fujairah The Al Bithnah area stopped to visit the Al Bithnah Bridge, and then HH went to visit the multiple tunnels, where he witnessed the track laying work through the Al Hajar mountain tunnel in Fujairah.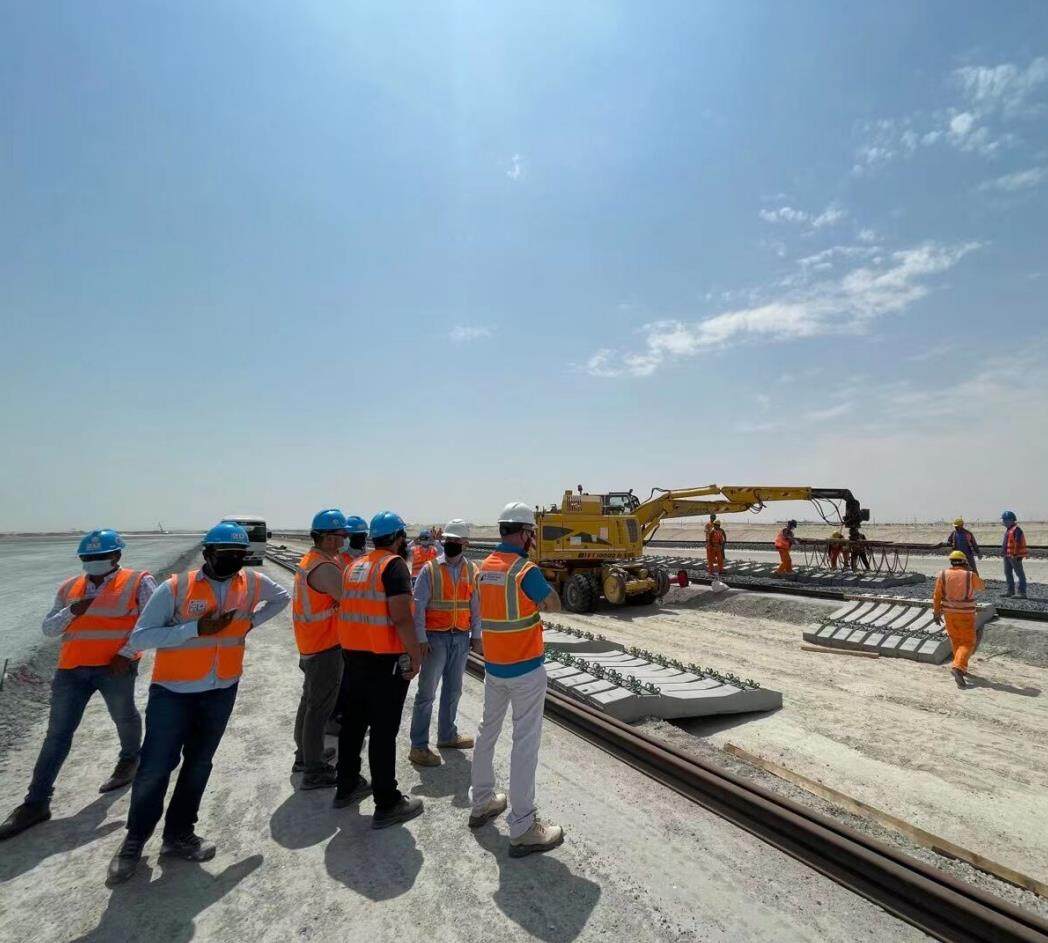 The passenger train will connect 11 cities and regions in the UAE, from Al Sila to Fujairah, including Al Ruwais, Al Mirfa, Dubai, Sharjah, AlDhaid and Abu Dhabi. Passenger services will enable travelers to plan their journeys between UAE and UAE cities more efficiently, from booking tickets to arriving at their final destination. They will reduce commute time by 30-40% compared to other modes of transport, from Abu Dhabi to Dubai, 50 minutes from Dubai to Fujairah, 70 minutes from Abu Dhabi to Al Ruwais, and from Abu Dhabi is just 100 minutes from Fujairah.
Passenger trains will be equipped with the latest cutting-edge technology suited to the UAE's terrain and climate, which is key to ensuring high performance, efficiency and reliability. The trains will offer a wide range of amenities, entertainment and comfortable seating, with high levels of safety, efficiency and quality, allowing passengers to enjoy an extraordinary journey. The trains will be equipped with modern amenities, including infotainment systems, charging stations, etc., as well as food and beverages, as well as ample legroom, as well as advanced air conditioning systems to cater for all citizens, residents and visitors. There will also be different seating segments, including first class, business class and economy class.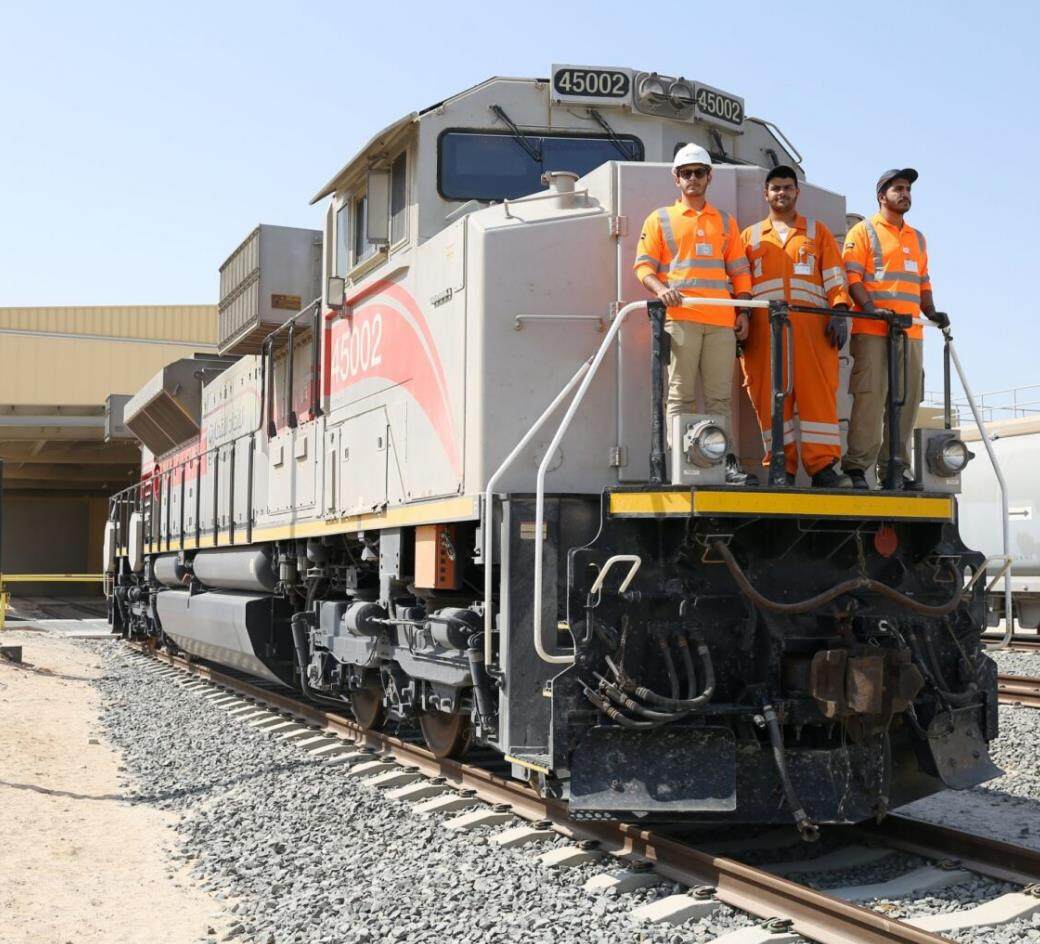 Etihad Rail has recently signed three memorandums of understanding with Spanish national rail operator Renfe and UK companies High Speed 1 and GB Railfreight to strengthen cooperation and knowledge, expertise and rail operations in freight and passenger rail services and rail operations. Exchange of best practices. This took place during the Middle East Rail Conference 2022 hosted by Etihad Rail in May.
Etihad Rail has signed an agreement with First Abu Dhabi Bank to finance passenger rail services as part of the UAE's national rail scheme, valued at AED 1.99 billion. As part of the agreement, First Abu Dhabi Bank will be the accredited lead arranger for the loan.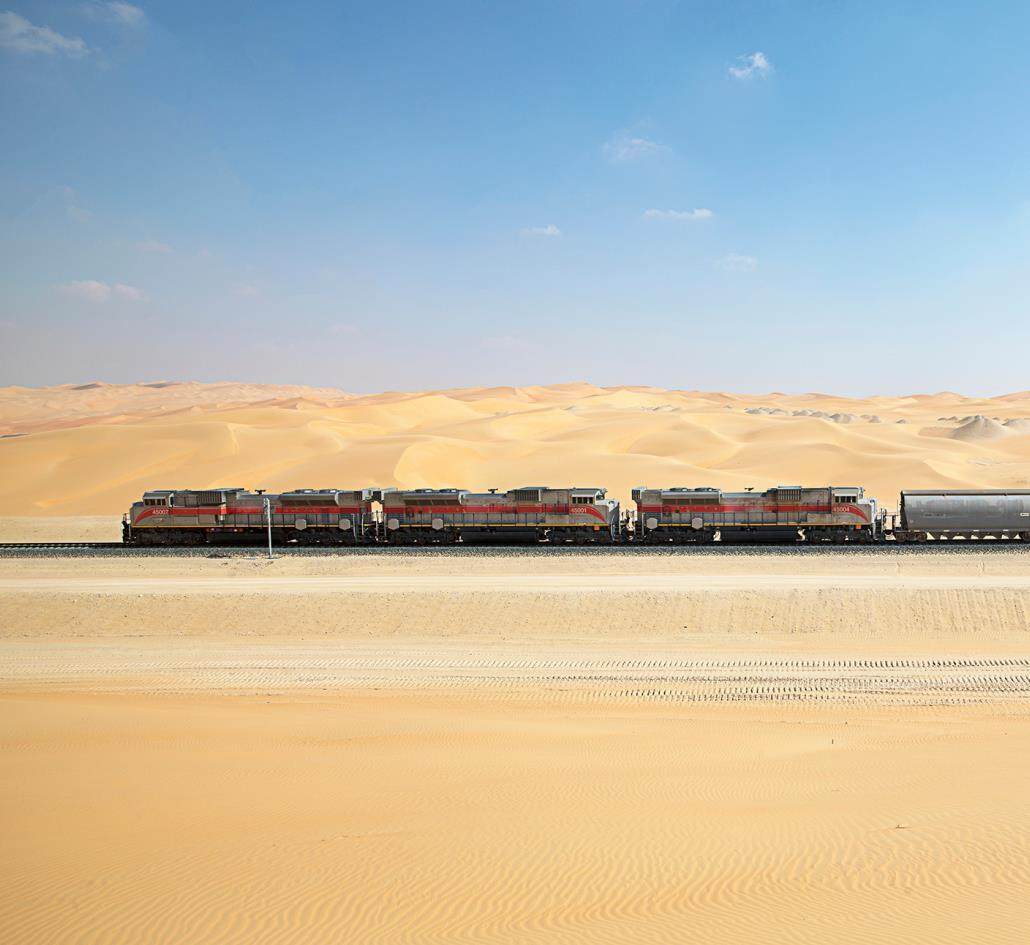 The route in the final package of the second phase of the national rail network stretches 145 kilometers, connecting the borders of Dubai and Sharjah, through Fujairah all the way to Ras Al Khaimah. It includes 54 bridges and 20 wildlife crossings. It also has nine tunnels running through the Al Hajar Mountains with a total length of 6.9 kilometers, including the largest heavy freight railway tunnel in the Arabian Gulf, with a total length of 1.8 kilometers. This route is known for its unique location, surrounded by mountains on all sides. Keywords: engineering construction, engineering news
In November 2021, Etihad Rail completed the excavation of all rail tunnels on the route two months ahead of schedule, in line with the highest standards of safety and sustainability. This was achieved using the latest tunnelling equipment and the best modern technology, adding a notch to the project's safety record.Editor/XingWentao
0
Collect