Hydropower
Shaanxi Xingping Pumped Storage Power Station Project Signed
The initial installed capacity of the project is 1200MW, the number of units is 4, and the single unit capacity is 300MW
The total planned construction period of the project is 78 months, and the estimated total investment during the construction period is about 7.6 billion yuan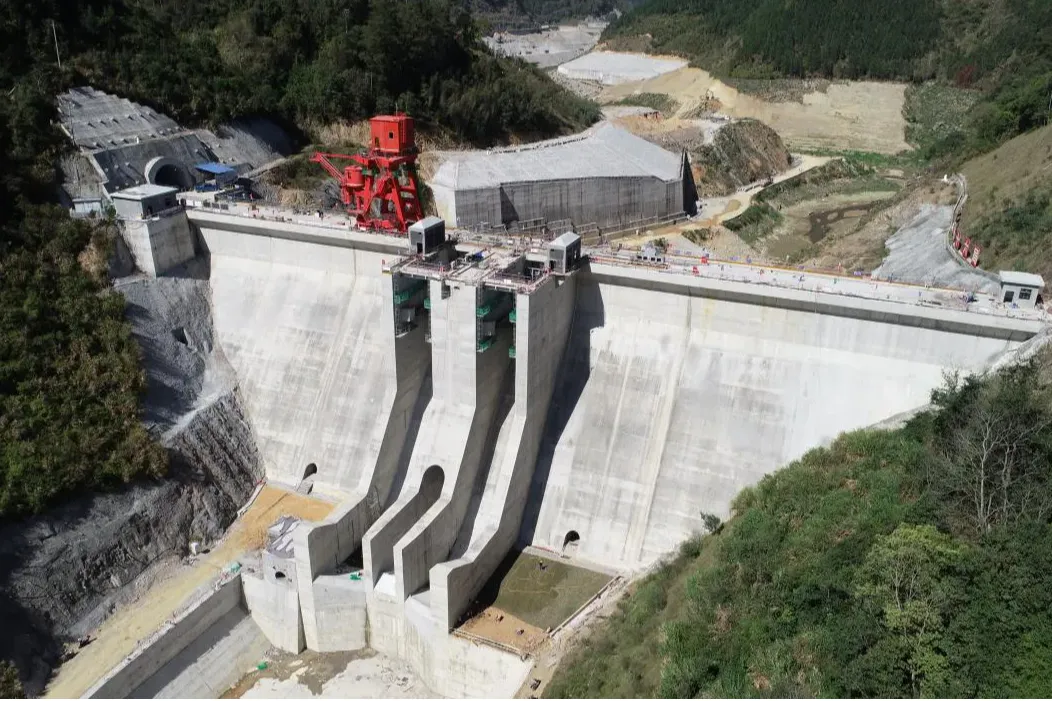 On June 22, 2022, Zhashui County People's Government and China Energy Construction Gezhouba Group Co., Ltd. signed an investment and development cooperation agreement for Xingping Pumped Storage Project. Gao Wancai, Executive General Manager of the Market Development Division of Energy China, Chen Gang, Secretary of the Party Working Committee and General Manager of Energy China Northwest Regional Headquarters, Secretary of the Party Committee and Chairman of Northwest Construction Investment, and Hu Dazhi, Member of the Standing Committee of the Zhashui County Party Committee and Executive Deputy County Mayor, witnessed the project cooperation Agreement signed.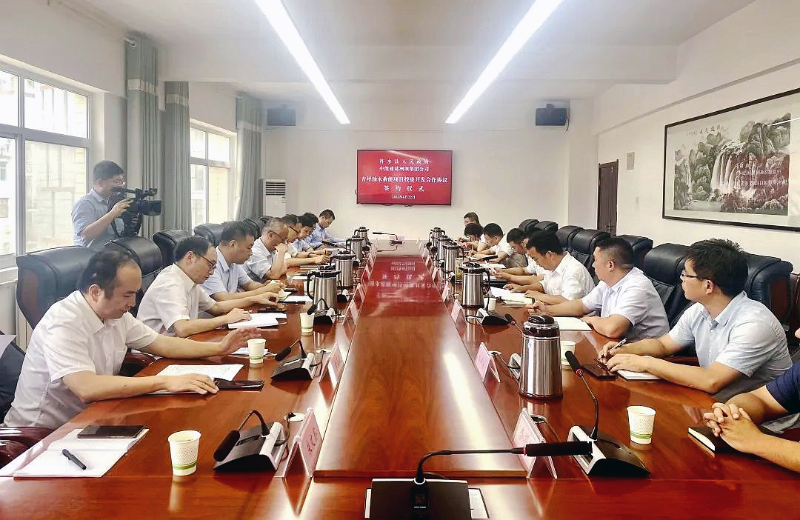 The Xingping pumped-storage power station project in Zhashui County is another pumped-storage power station project after the Hanzhong Zhenba pumped-storage project led by the Northwest Regional Headquarters. It is located in Yongji Village and Aiguo Village, Xingping Town, Zhashui County, Shangluo City, Shaanxi Province. The initial planned installed capacity of the project is 1200MW, the number of units is 4, and the single unit capacity is 300MW. The total planned construction period of the project is 78 months. It is estimated that the total investment during the construction period is about 7.6 billion yuan, which can boost local GDP by about 12 billion yuan. After the project is completed and put into operation, the power system can save about 400,000 tons of system standard coal every year, correspondingly reducing carbon dioxide emissions by 1 million tons, sulfur dioxide emissions by 30,000 tons, and nitrogen oxides by 15,000 tons. At the same time, the project construction can promote local investment and industrial development, provide various types of jobs for more than 3,000 people, improve transportation and the production and living infrastructure of local towns and villages, and play a positive role in promoting the development of local tourism, protecting the environment and saving resources .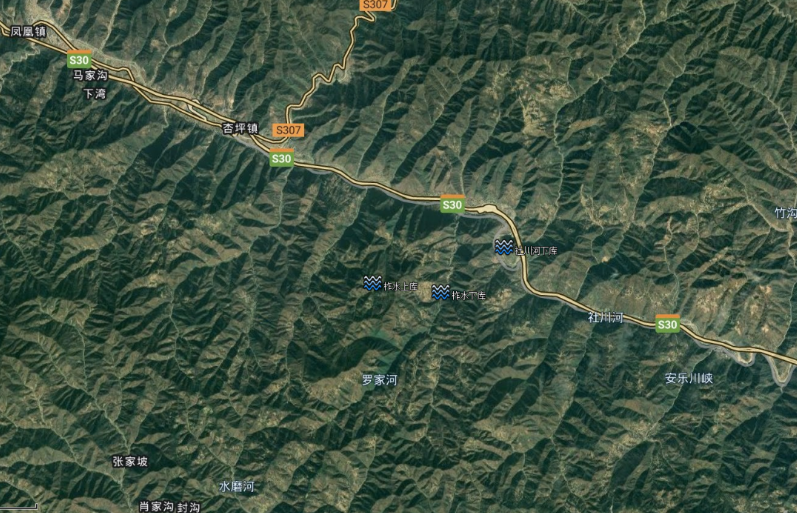 Project location diagram
Chen Gang briefly introduced the market and projects in the northwest region. He said that Zhashui County has unique resource endowments, prominent location advantages, and huge development potential, which is highly compatible with the development direction of China Energy Construction's core competitiveness. With the concept of "win-win cooperation", it will conduct all-round and in-depth cooperation with Zhashui County in the fields of energy construction and infrastructure construction, and contribute the wisdom and strength of Energy China to boosting the economic and social development of Zhashui County.
Jiang Weijie, deputy magistrate of Zhashui County, briefly introduced the investigation and docking of the previous projects. He said that Energy China has the advantages of an integrated whole industry chain such as energy and power planning, consulting, survey and design, engineering contracting, equipment manufacturing, investment and operation. Zhashui County Party Committee and various departments of the county government will take the signing of the project cooperation agreement as an opportunity to actively cooperate with China Energy Construction, and devote themselves to various promotion work in the early stage of the project as soon as possible, so that the project will be completed as soon as possible.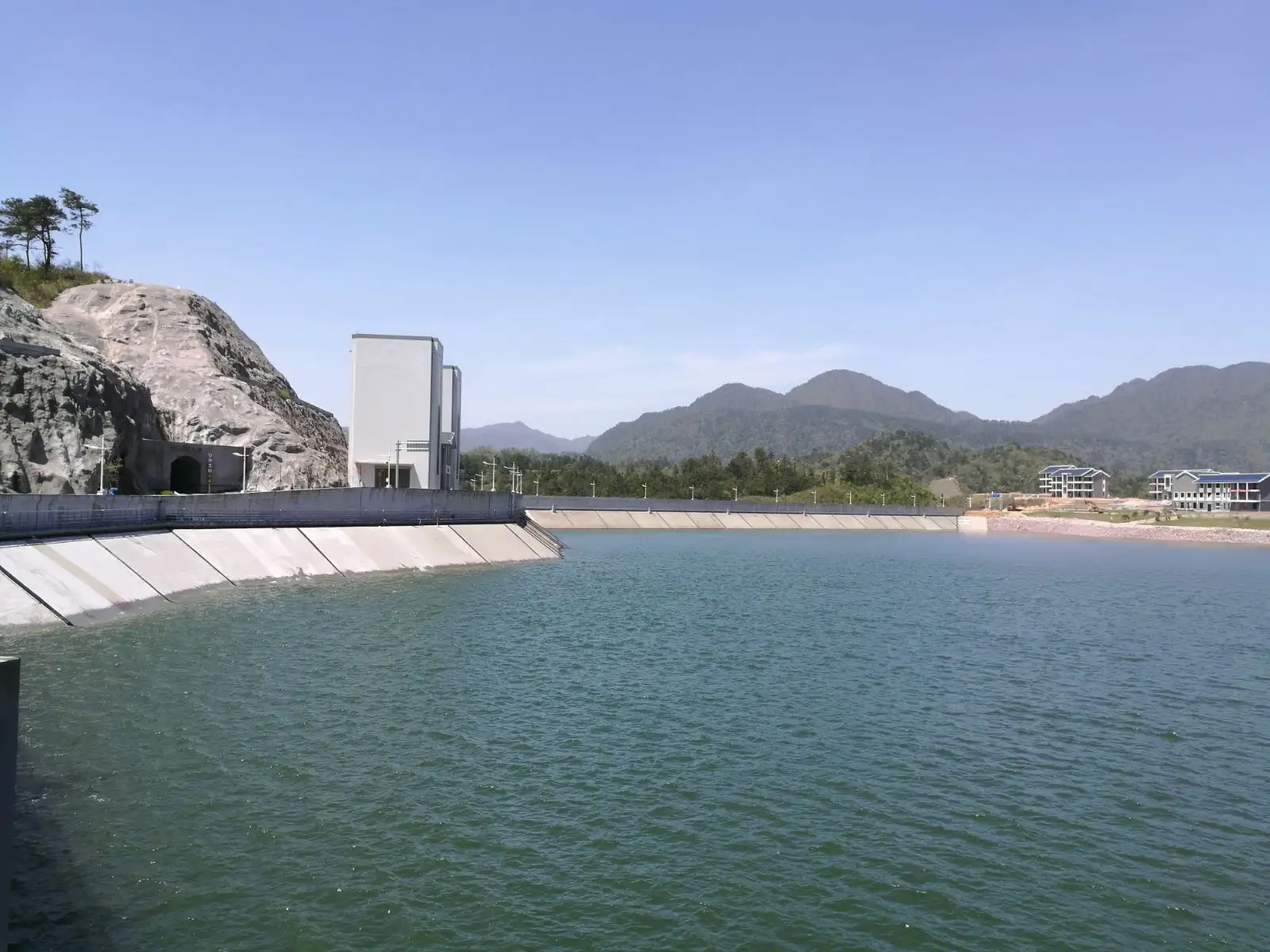 Gao Wancai expressed his gratitude to the Zhashui County Party Committee and the county government for their trust and support to Energy China. He said that Energy China, as a "national team" in the field of energy, power and infrastructure, has overall planning, whole industry chain services, investment and financing. Comprehensive advantages of business integration. In the next step, Energy China will give full play to its own advantages, invest enough strength, and strive to start the project as soon as possible, so as to contribute to the new round of economic and social development in Zhashui County.
Hu Dazhi said that Energy China is an innovative growth enterprise with unique strategic vision, advanced market awareness and strong financial strength. Zhashui County Party Committee and County Government will always adhere to the tenet of thinking for investors, helping investors to make profits, and promoting their success, further strengthening the guarantee of elements, optimizing government services, and making every effort to provide the most accurate, high-quality and efficient services, and strive for projects Early start, early completion, and early production will jointly contribute to the new chapter of Shaanxi's catching up and surpassing. At the same time, it is expected that the two sides will further deepen cooperation, continue to innovate and enrich the content and forms of government-enterprise cooperation, and promote the development of bilateral cooperation to a deep level and a wide range of fields. Key words: engineering construction information, engineering news, engineering construction
Witnessed by the leaders present, Wang Siyuan, Executive General Manager of Gezhouba Group Northwest Branch, and Hu Dazhi, Member of the Standing Committee of the Zhashui County Party Committee and Executive Deputy County Mayor, signed the cooperation agreement on behalf of both parties.
Zhashui County Government Office, Investment Promotion Service Center, Development and Reform Bureau, Resources Bureau, Water Conservancy Bureau, Culture and Tourism Bureau, Forestry Bureau, Environment Bureau, and relevant leaders of Xingping Town; Bai Yuanwu, member of the Standing Committee of the Party Committee and Deputy General Manager of Road and Bridge Corporation, Shan Jinlong, Director of the Comprehensive Division of the Market Development Division of Energy China, Li Haibo, Deputy General Manager of the Northwest Branch of Gezhouba Group, and relevant persons in charge of relevant departments and units of both parties participated in the event. Editor / Zhao E
0
Collect