News
Malaysia East Rail Project Genting Tunnel TBM Officially Excavated
Genting Tunnel is the longest tunnel in Southeast Asia, with a TBM excavation diameter of 8.98 meters
On June 23, 2022, the Yunding Tunnel TBM, a key control project of the CCCC-Malaysia East Rail Project, was officially excavated. Malaysian Prime Minister Ismail Sabri attended the launching ceremony, Chinese Ambassador to Malaysia Ouyang Yujing, Malaysian Minister of Transport Wei Jiaxiang, and Deputy General Manager of China Communications Corporation Sun Ziyu attended the ceremony.
Ismail inspected the Genting Tunnel on the spot, attended the official TBM excavation start-up ceremony at the tunnel entrance and pressed the start button in person.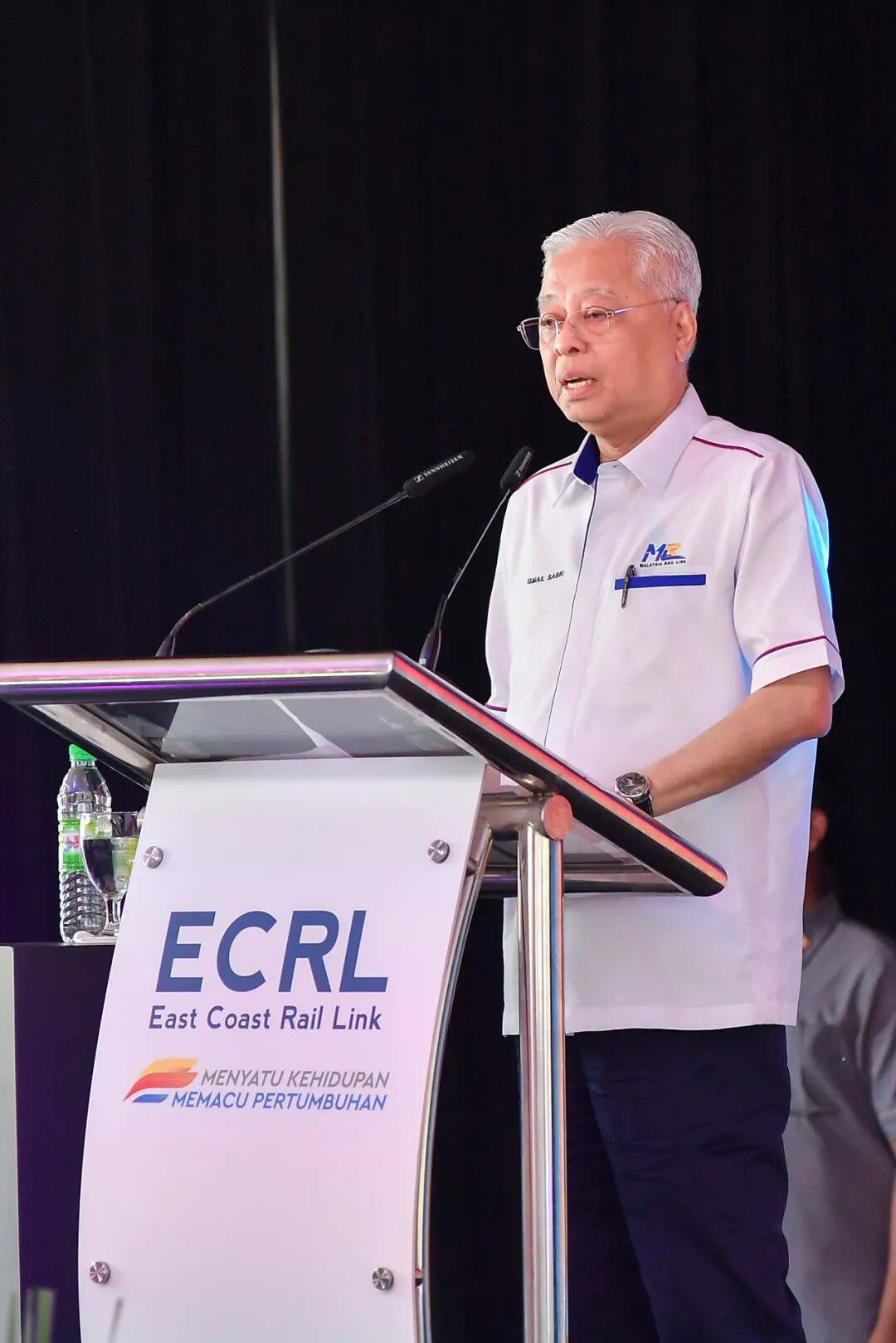 Ismail extended warm congratulations on the official start of TBM's excavation, saying that after the official start of TBM, it will assist the construction of the Genting Tunnel with an average excavation progress of 400 meters per month. The completion and opening of the railway will bring more comprehensive development to the East Coast region in terms of stimulating new investment, boosting business activity, creating jobs and enhancing tourism. Ismail expressed his gratitude to the China-Malaysia Railway Talent Training Cooperation Program for cultivating more railway talents in Malaysia.
The Genting Tunnel is the longest tunnel in Southeast Asia. The open hard rock boring machine is tailored by CCCC Tianhe Machinery Equipment Manufacturing Co., Ltd. for the Genting Tunnel of the East Malaysia Railway Project. The excavation diameter is 8.98 meters, the weight is about 1600 tons, and the length is 266 meters. It is the open-type hard rock boring machine for mountain tunnels with the largest diameter and longest driving distance so far in Malaysia.Editor/Ma Xue
0
Collect