Technology
Jiefang Power's whole series of off-road four-stage products are launched
Jiefang Power's four-stage non-road product release shows the innovation strength and development tenacity of the national brand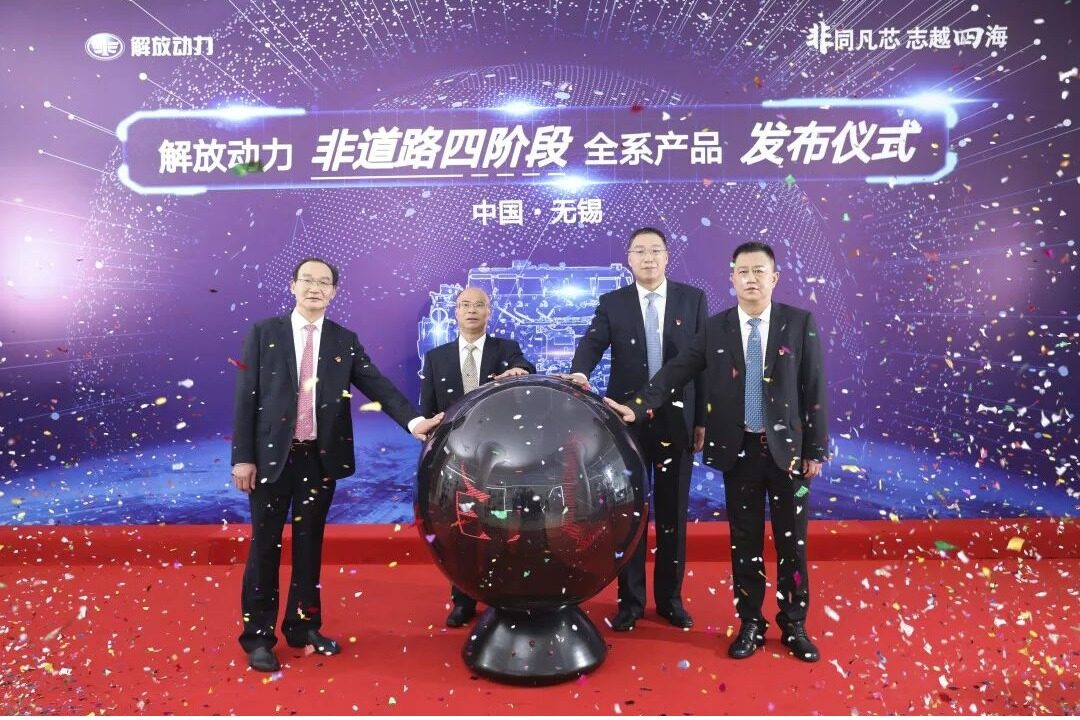 On June 26, 2022, Jiefang Power ushered in the fourth brand day. On this day, Jiefang Power held the launch conference of Jiefang Power Brand Day and the four-stage off-road product launch conference with the theme of "Extraordinary Core, Ambition to the Four Seas" through cloud live broadcast, bringing the strongest independent strength and adaptability. The widest range of off-road four-stage products demonstrates the innovation strength and development tenacity of national brands.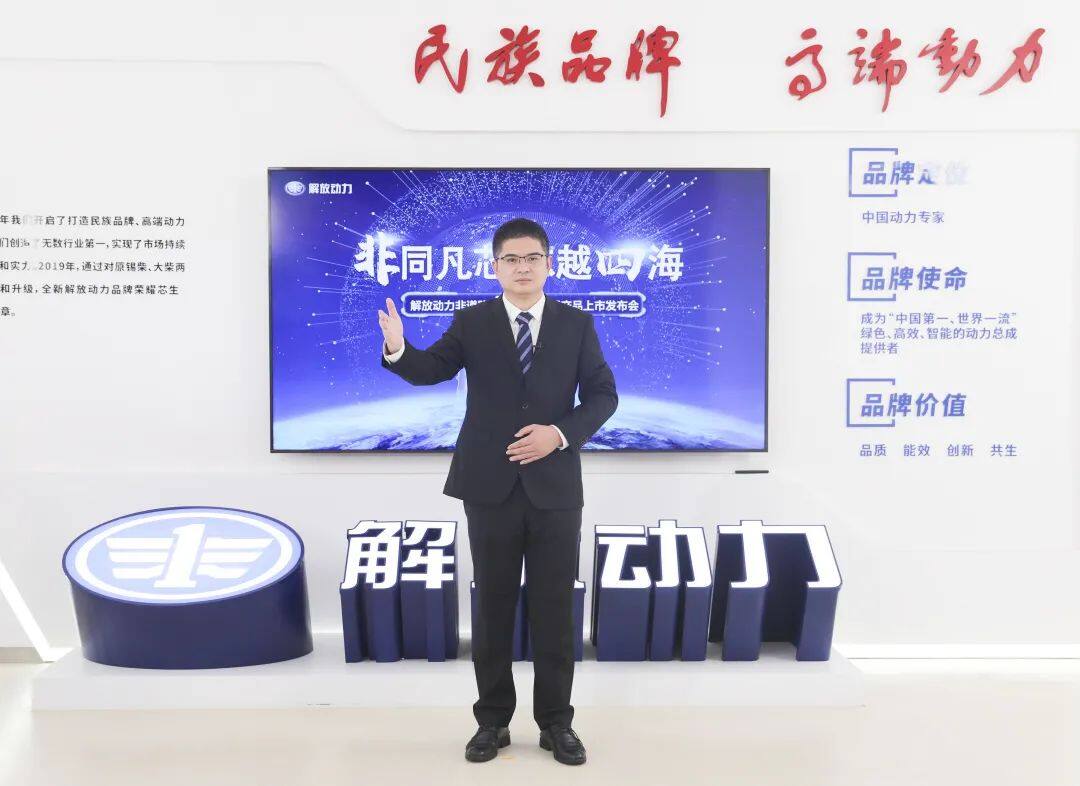 Peng Yuquan presided over the press conference
Assistant General Manager of FAW Jiefang and General Manager and Secretary of the Party Committee of the Engine Division Qian Hengrong, Deputy Secretary of the Party Committee of the Engine Division Xu Haigen, Deputy General Manager Huang Nanxiang, Senior Manager and Director of the Off-Road IPD Product Line Zhang Zhenfeng and other leaders and 980,000 friends from inside and outside the industry Gathered in the live broadcast room to witness this glorious moment together. Peng Yuquan, assistant to the general manager of the engine business department, presided over the press conference.
Concentrate on carbon reduction and create greater value
Under the background of the goal of "carbon neutrality and carbon peaking", environmental protection has become my country's basic national policy, and the non-road sector is showing a development trend towards new energy transformation and higher-end transition. The four-stage emission standard will also be released in December 2022. 1 day to implement.

As a national brand, Jiefang Power has always kept its social responsibility in mind, and based on the positioning of "building a green, efficient, intelligent and reliable first independent leading power in China's non-road field", it has taken the lead in the industry to launch a full range of non-road products with independent technology.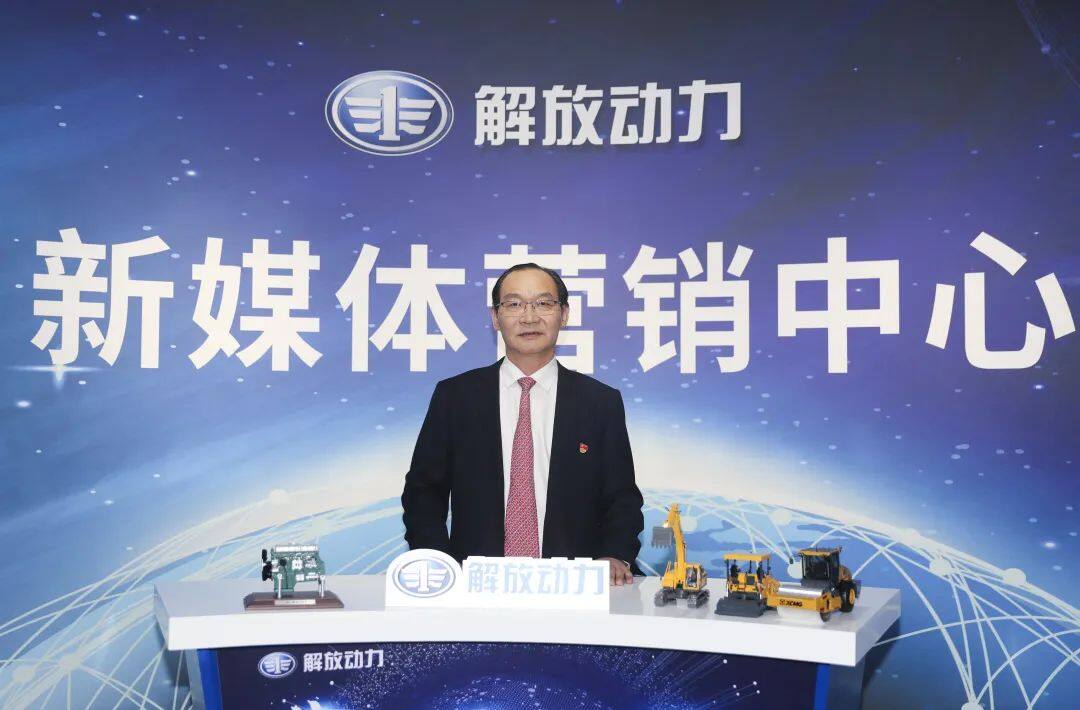 Zhang Zhenfeng delivering a speech
Zhang Zhenfeng delivered a speech. He introduced that Jiefang Power began to deploy non-road four-stage products as early as 2019. At present, a full range of product layouts have been formed, which can fully meet the power needs of various non-road market segments. With an exclusive non-road service network, it will provide users with high-efficiency, high-quality, and high-experience products and services. Create greater value.
Witnessed by all the guests and the audience on the whole network, Qian Hengrong, Xu Haigen, Huang Nanxiang, and Zhang Zhenfeng jointly pressed the starter ball, and Jiefang Power's full series of high-end non-road four-stage products were launched.
Attack with strength, show independent charm
Zhang Dong, senior manager of product technology of Jiefang Power, introduced the product and explained the product features of Jiefang Power's four-stage non-road "14116".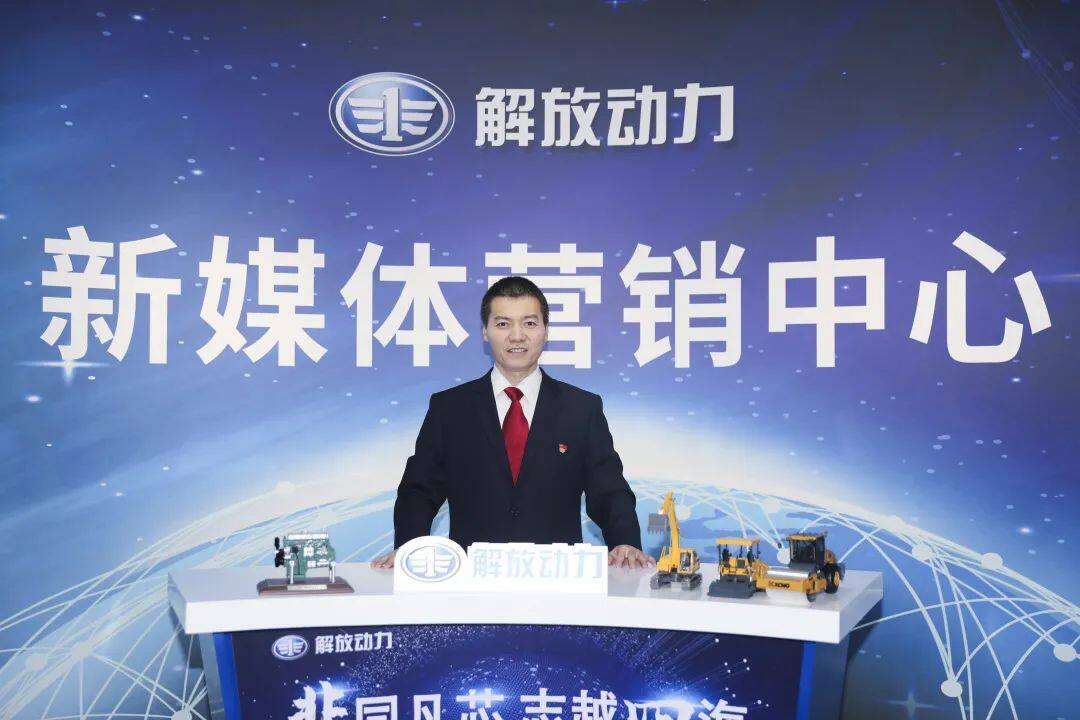 Zhang Dongzuo product introduction
"14" means that Jiefang Power's four-stage non-road products have 14 product platforms, covering 2-16L in displacement and 40-770 hp in power, leading the industry in terms of displacement and power coverage.
"11" means that Jiefang Power's non-road products have been realized in 11 major fields such as tractors, harvesters, forklifts, excavators, road machinery, shovel transportation, concrete machinery, sanitation machinery, mining machinery, generator sets, and air compressor units. Comprehensive support, the range of support is the widest in the industry.
"6" refers to the full range of high-end non-road products listed this time. It integrates nearly 80 years of independent research and development experience and innovative technologies of Jiefang Power, and has six core technologies:
Autonomous ECU Technology
The operating system with independent intellectual property rights can meet the individual needs of users, reduce the user's cost of use, and improve data security and communication speed.
Autonomous Common Rail Technology
The pressure bearing capacity and sealing capacity of the fuel injection pump and the motion load and reliability of the moving parts are stronger, and it can easily cope with complex and harsh working environments such as vibration, high pressure and high frequency.
Autonomous intelligent network technology
It can realize functions such as predictive diagnosis, expert remote diagnosis, quality data analysis, characteristic road spectrum, flexible maintenance, and the addition of engine acquisition signals to the vehicle TBOX, bringing digital intelligent services to users.
Independent DPF maintenance-free technology
The unique four-cylinder off-road engine DPF maintenance-free patented technology ensures that no active regeneration and cleaning is required for 8,000 hours of operation, which greatly improves the convenience of users and reduces the cost of use.
Autonomous NVH noise reduction technology
Introducing technical research such as sound quality evaluation and development, the noise is 2-3db lower than the industry evaluation level, and the NVH adaptability is industry-leading.
Autonomous personalized scene matching technology
According to different scenarios, directional design, development and matching are carried out on the cooling system, hydraulic system, intake and exhaust system, and transmission system to achieve optimal product performance.
Work together for a win-win situation and create a better future
In recent years, Jiefang Power has deeply penetrated into the non-road market segment and achieved leadership in various fields with high-quality products and services.

Among them, in the field of excavators, the sales of supporting Lingong and Shanhe 15-27T excavators have doubled year after year, ranking first in domestic power sales; in the field of tractors, the share of 50-horsepower segment equipment is the first in the country; in the field of forklifts, it has won the 4T for many times. The above forklift market share first. In the global market, it has been recognized by South Africa, Brazil and other countries and regions, and its sales and reputation are booming.
In the past five years, the sales of Jiefang Power's non-road products have continued to rise, with a total of more than 80,000 units. From January to May this year, under the influence of the epidemic, it still rose against the market, with sales exceeding 30,000 units, a year-on-year increase of 4%.
Excellent results are inseparable from the attention and support of industry leaders and the cooperation of partners. At the press conference, industry experts and representatives of Jiefang Power's partners expressed their support and expectations for Jiefang Power through video.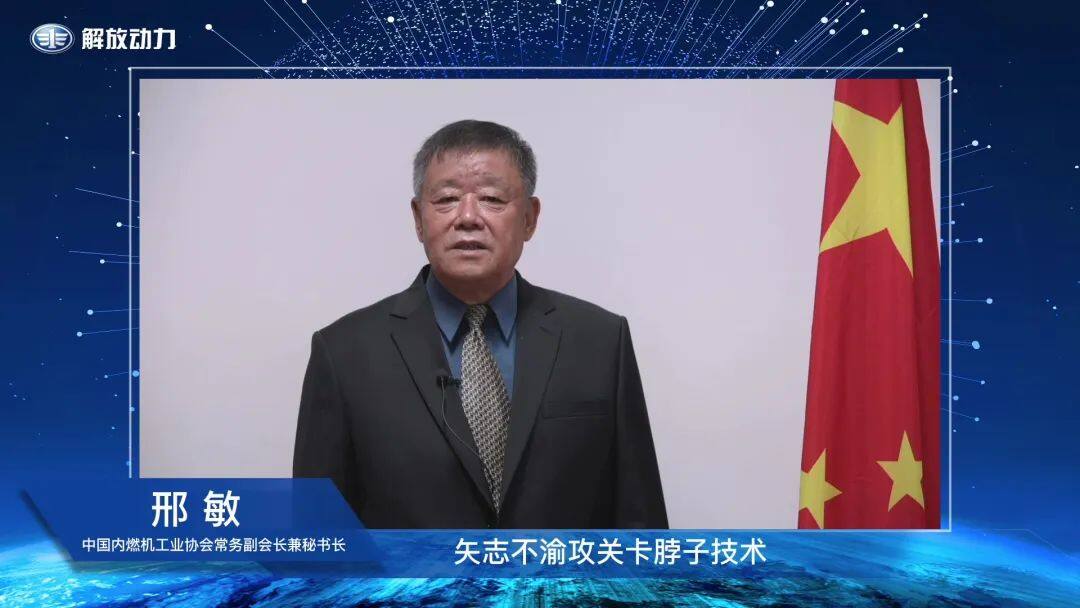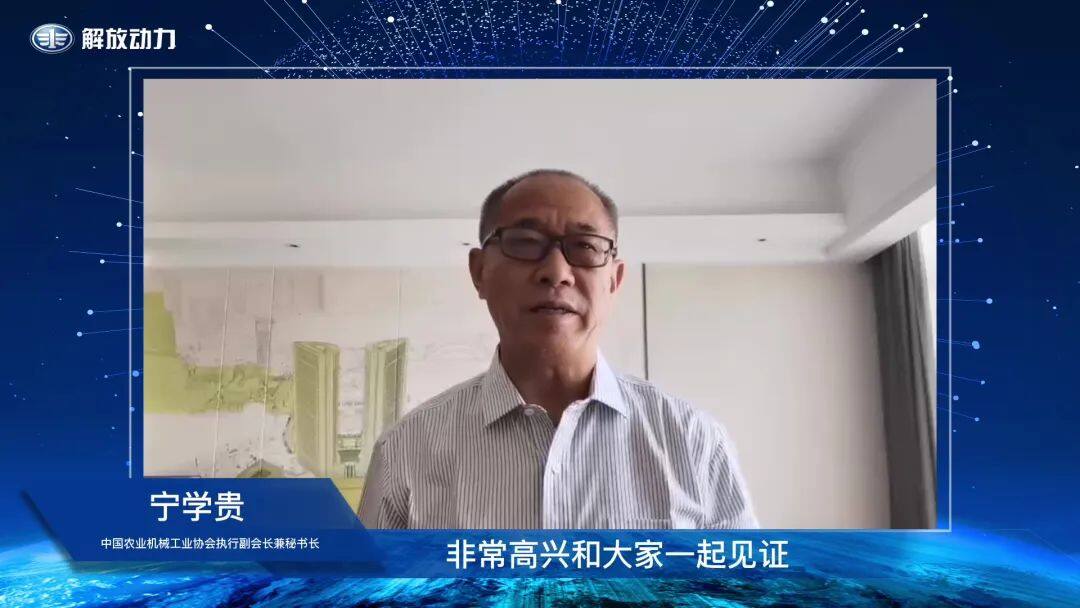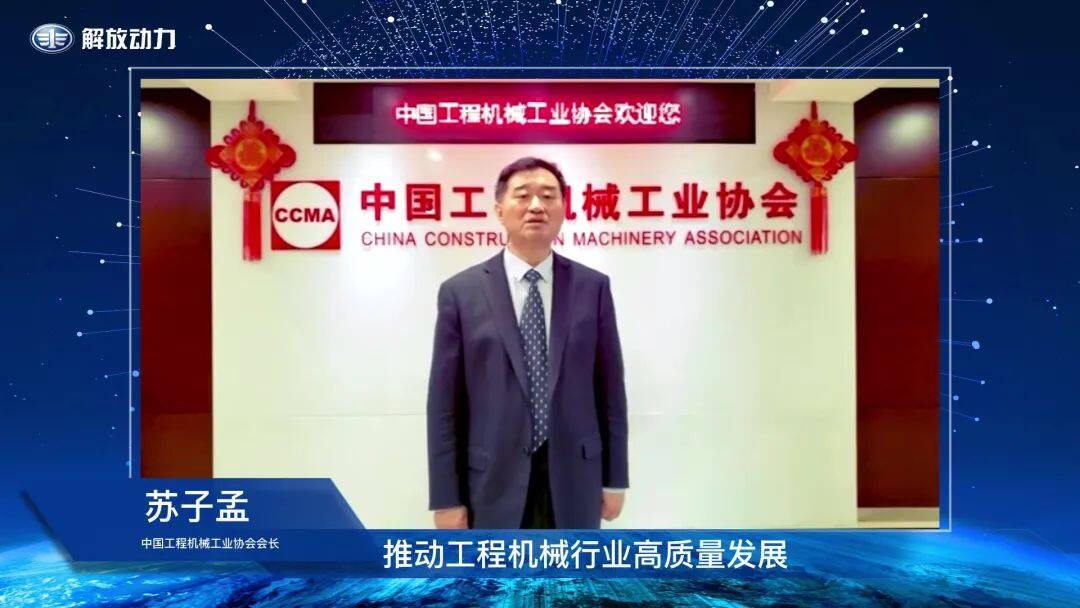 Industry expert video connection
Xing Min, Executive Vice President and Secretary General of China Internal Combustion Engine Industry Association, Su Zimeng, President of China Construction Machinery Industry Association, and Ning Xuegui, Executive Vice President and Secretary General of China Agricultural Machinery Industry Association spoke highly of the important achievements Jiefang Power has achieved by insisting on independent innovation over the years. I hope that Jiefang Power will further accelerate the pace of breakthroughs in key core technologies and make greater contributions to the development of China's automobile and non-road industries. I hope that Jiefang Power will achieve a new leap in the new journey of four stages of non-road.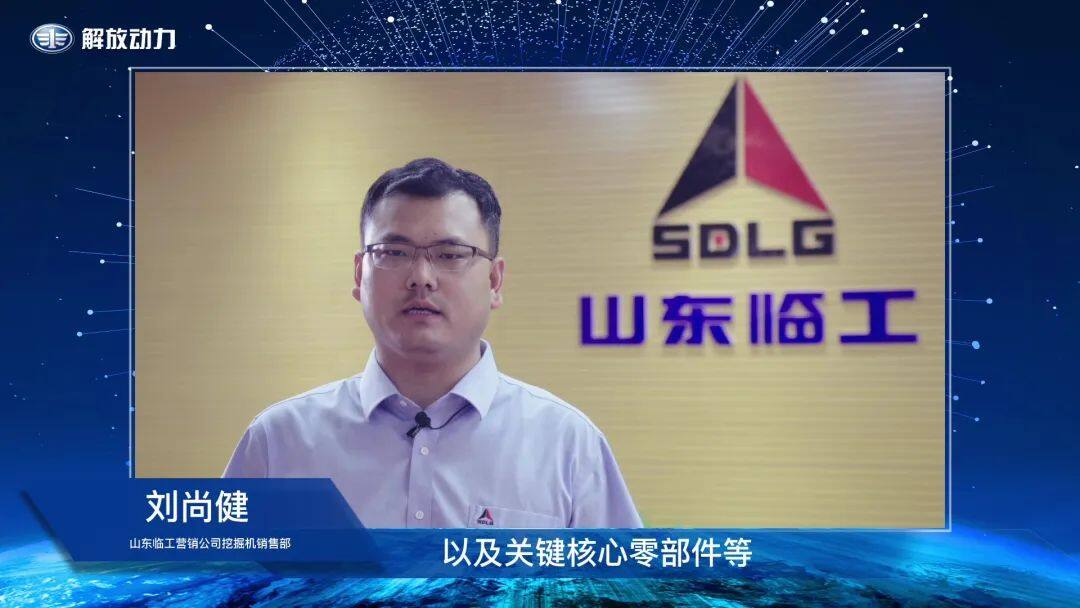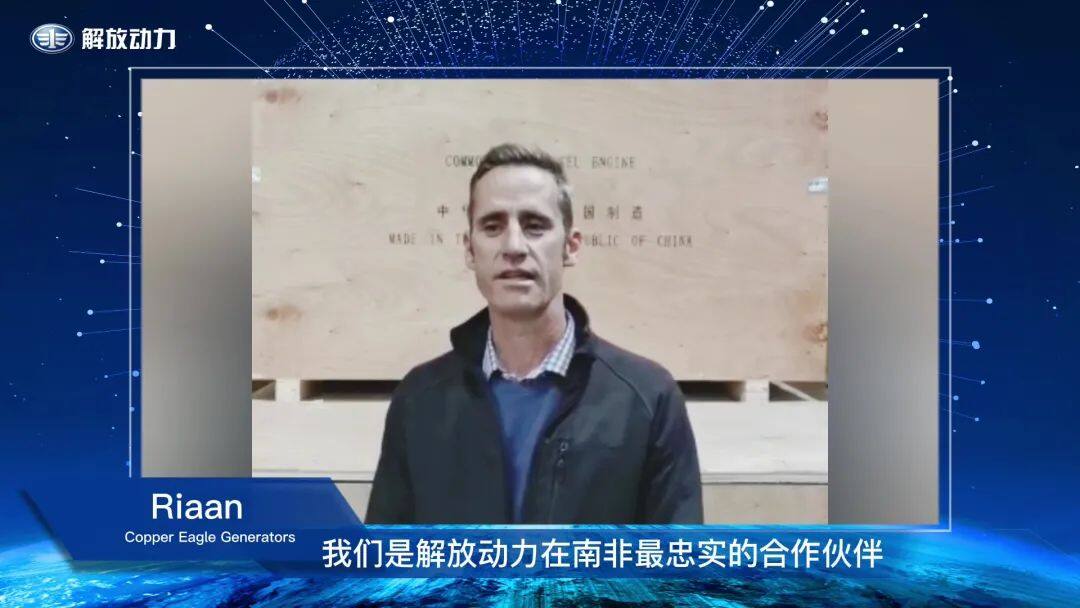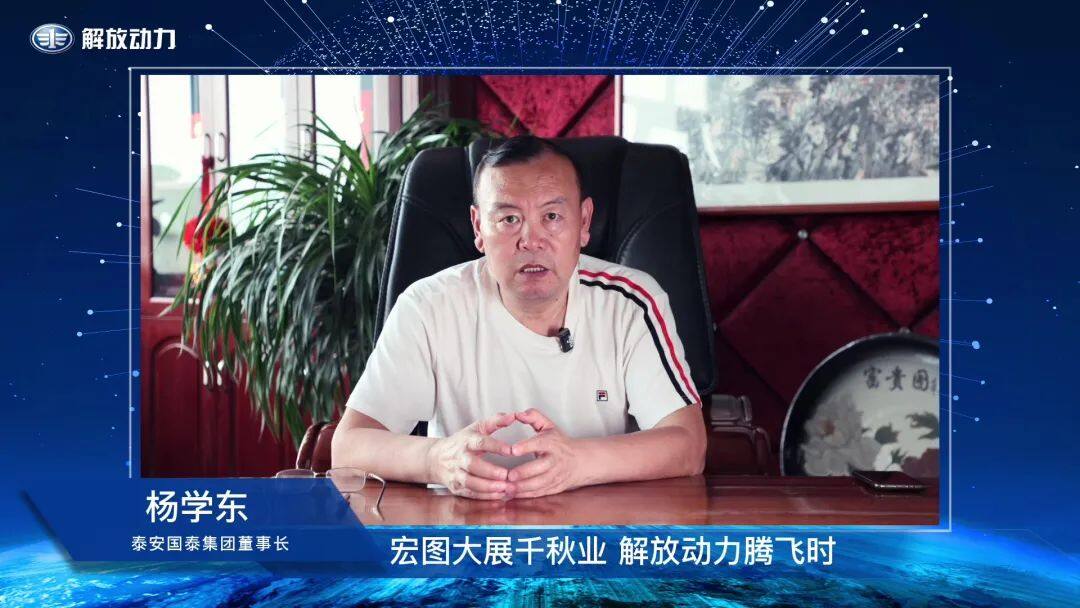 Partner video link
Yang Xuedong, Chairman of Tai'an Taishan Cathay Tractor Manufacturing Co., Ltd., Liu Shangjian, Sales Director of Shandong Lingong Construction Machinery Co., Ltd., and overseas representatives expressed their trust in Jiefang Power's non-road products, and said that they look forward to the launch of Jiefang Power's four-stage non-road products. To provide users with more efficient, more environmentally friendly and greener power options, and wish Jiefang Power to carry on the past and forge ahead and create greater glory.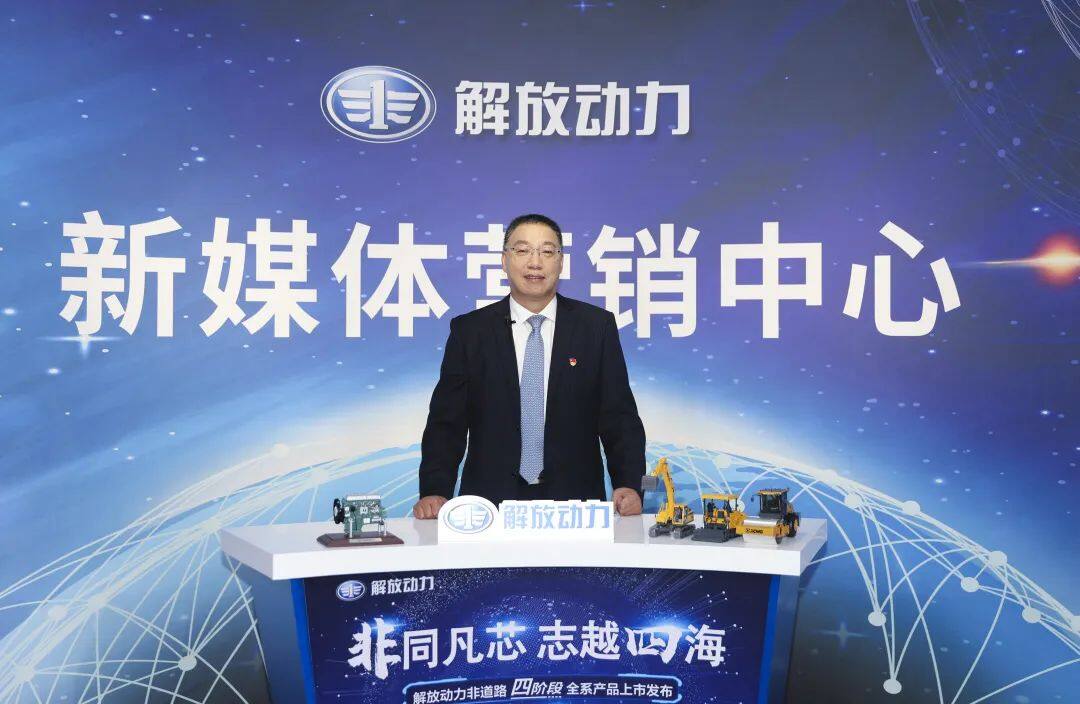 Qian Hengrong's speech
Finally, Qian Hengrong delivered a speech. He said that in the future, Jiefang Power will be based on the leading position, apply more independent innovation technologies in the non-road field, accelerate the advancement of products to a higher end, and continue to bring users a more comfortable and amazing product experience. At the same time, it will conduct in-depth research on the application of hybrid power and other new energy products in off-road scenarios to provide users with more comprehensive power options.
With profound experience and accumulation, and full of confidence in innovation, the full series of non-road National IV engine series products of "China Power Expert" are ready, and will help China's industrial power supporting system continue to innovate with stronger independent strength. The achievement of the goal and the appreciation of the user's experience contribute to the high-quality and lasting core "core" force. Editor/He Yuting
0
Collect