News
Bangladesh Padma road bridge opens
The Padma Highway-Railway Bridge Project is the largest single bridge project undertaken by a Chinese company overseas
On June 25, 2022, the Padma Bridge Highway Bridge, hailed as the bridge of dreams by the Bangladeshi people, opened.
The Padma Bridge in Bangladesh is a bridge of friendship connecting China and Bangladesh. It is a steel truss bridge with European standard all-welded structure, super-thick plate and dual-purpose road and rail. China Tieshan Bridge undertakes the production of 125,800 tons of all bridge steel structures, consisting of 41 steel trusses with a span of 150 meters and a single hole weighing 3,200 tons.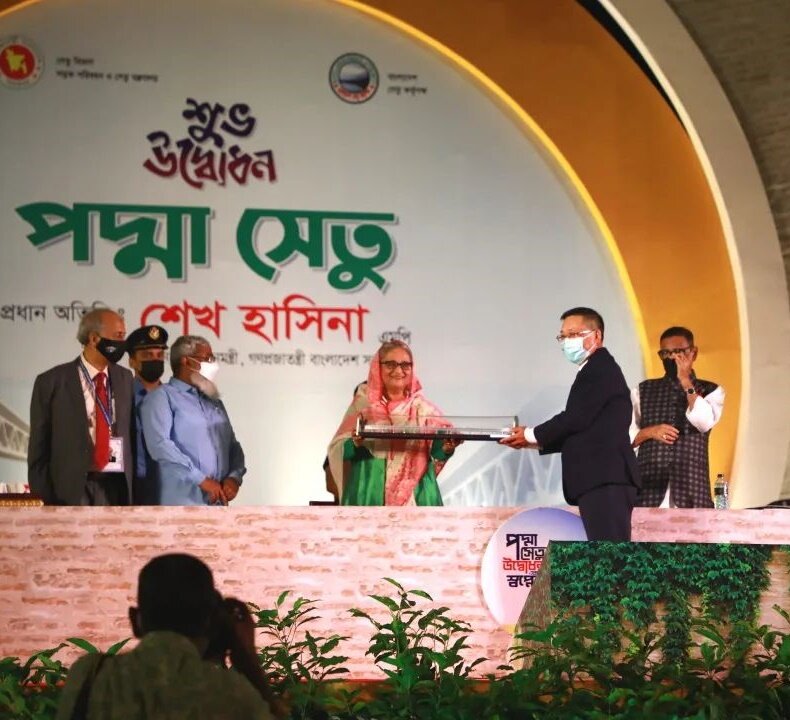 Liu Jianhua presented the Padma Bridge model to Sheikh Hasina
Liu Jianhua, deputy general manager of China Railway Bridge Bureau and project manager of Padma Bridge, presented the Padma Bridge model to Bangladesh Prime Minister Sheikh Hasina at the ceremony on behalf of the construction party. After the ceremony, Hasina personally unveiled the Padma Bridge.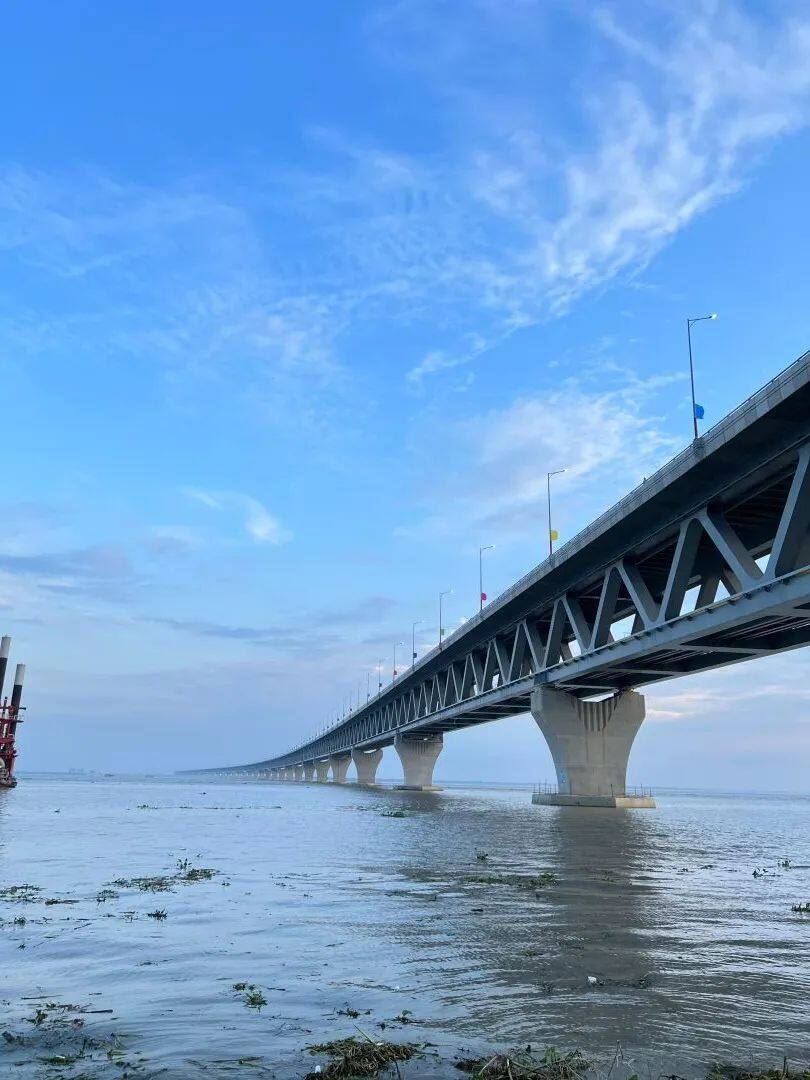 Padma Bridge after completion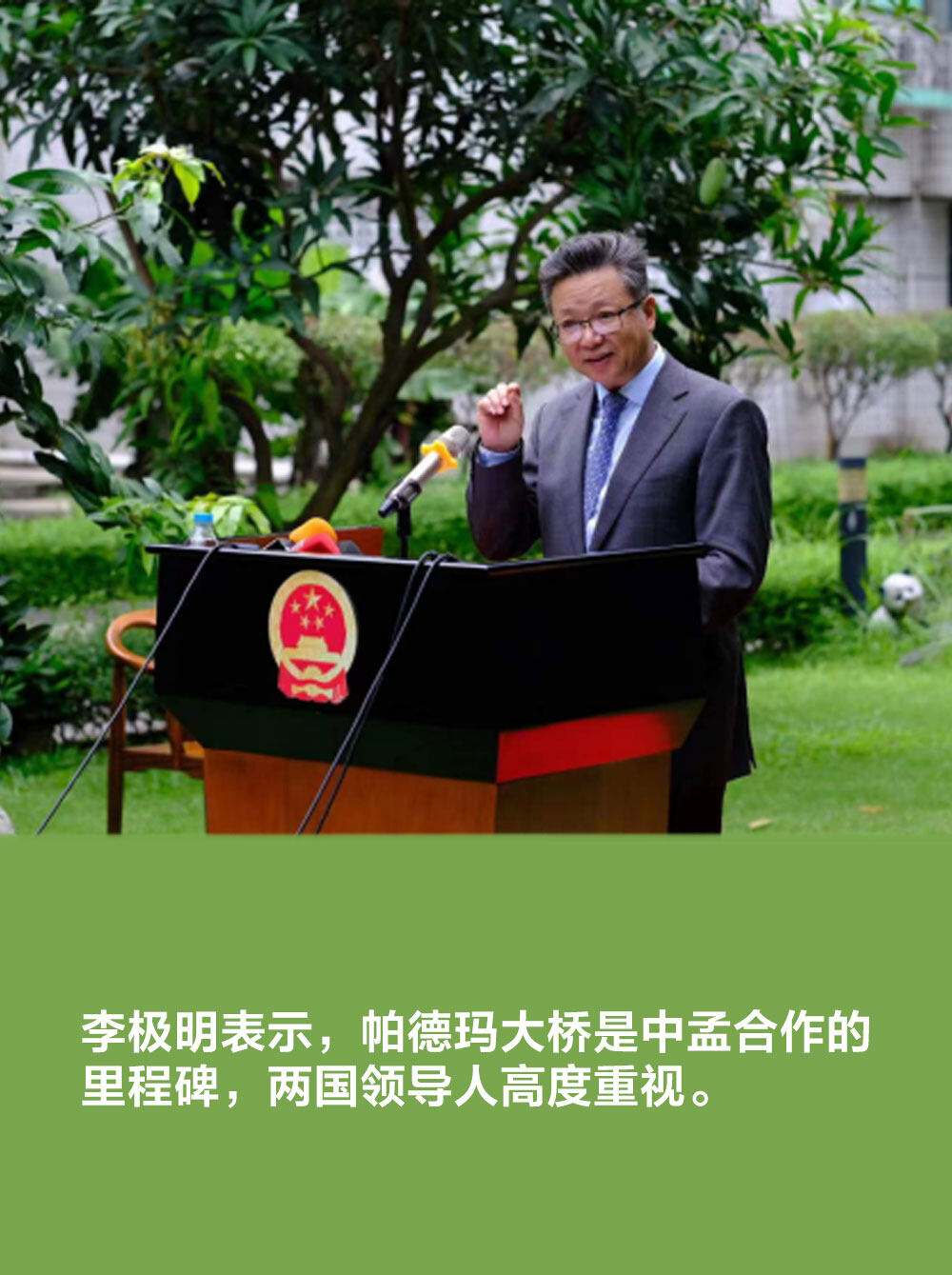 Chinese Ambassador to Bangladesh Li Jiming
"The glory and pride of building the Padma Bridge belongs to the Bangladeshi people," said Li Jiming, Chinese Ambassador to Bangladesh. He extended his warmest congratulations to the Bangladeshi government and people on the great achievement of building the Padma Bridge. He said that under the leadership of Bangladeshi Prime Minister Sheikh Hasina, the Padma Bridge has changed from a distant dream to a reality, and has responded to external doubts with practical actions. After opening to traffic, the bridge will benefit the people of Bangladesh, become an important hub of the Trans-Asian Railway and the "Bangladesh-China-India-Myanmar Economic Corridor", and become an eternal symbol of China-Bangladesh brotherhood.Editor/Ma Xue
0
Collect